We're here to keep you updated regarding everything tropics! Right now, we're going to take a closer look at a tropical wave that is going to impact the Leeward and Windward Islands, then enter the Caribbean. It's called Invest 99L.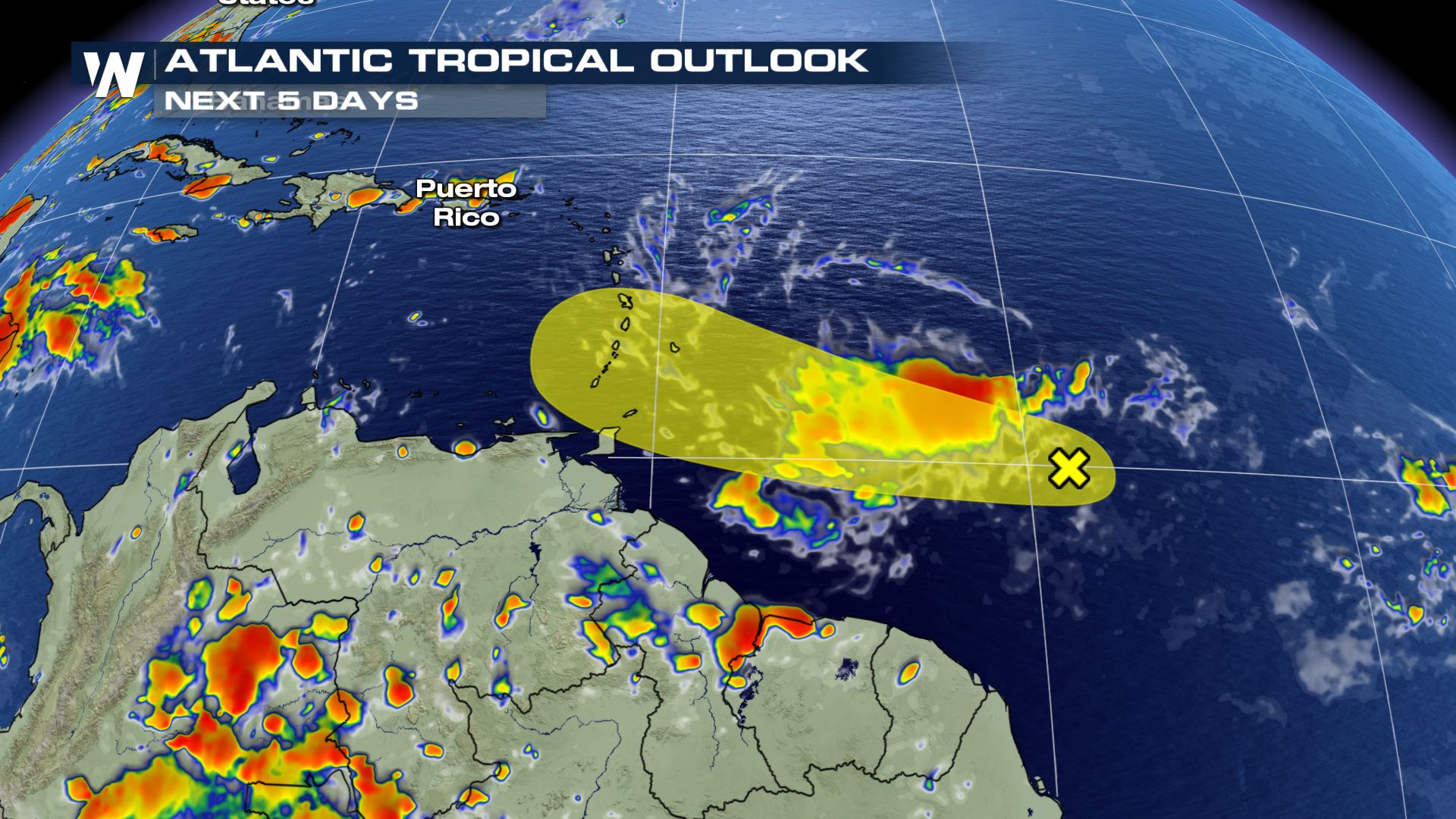 Invest 99L is the name of this tropical wave that is being investigated by the National Hurricane Center. The yellow area shows the tropical wave's projected path through this weekend (18th-19th).
As of Thursday, there weren't a lot of hurricane models predicting this storm. The few that were showed a track through the Caribbean Sea.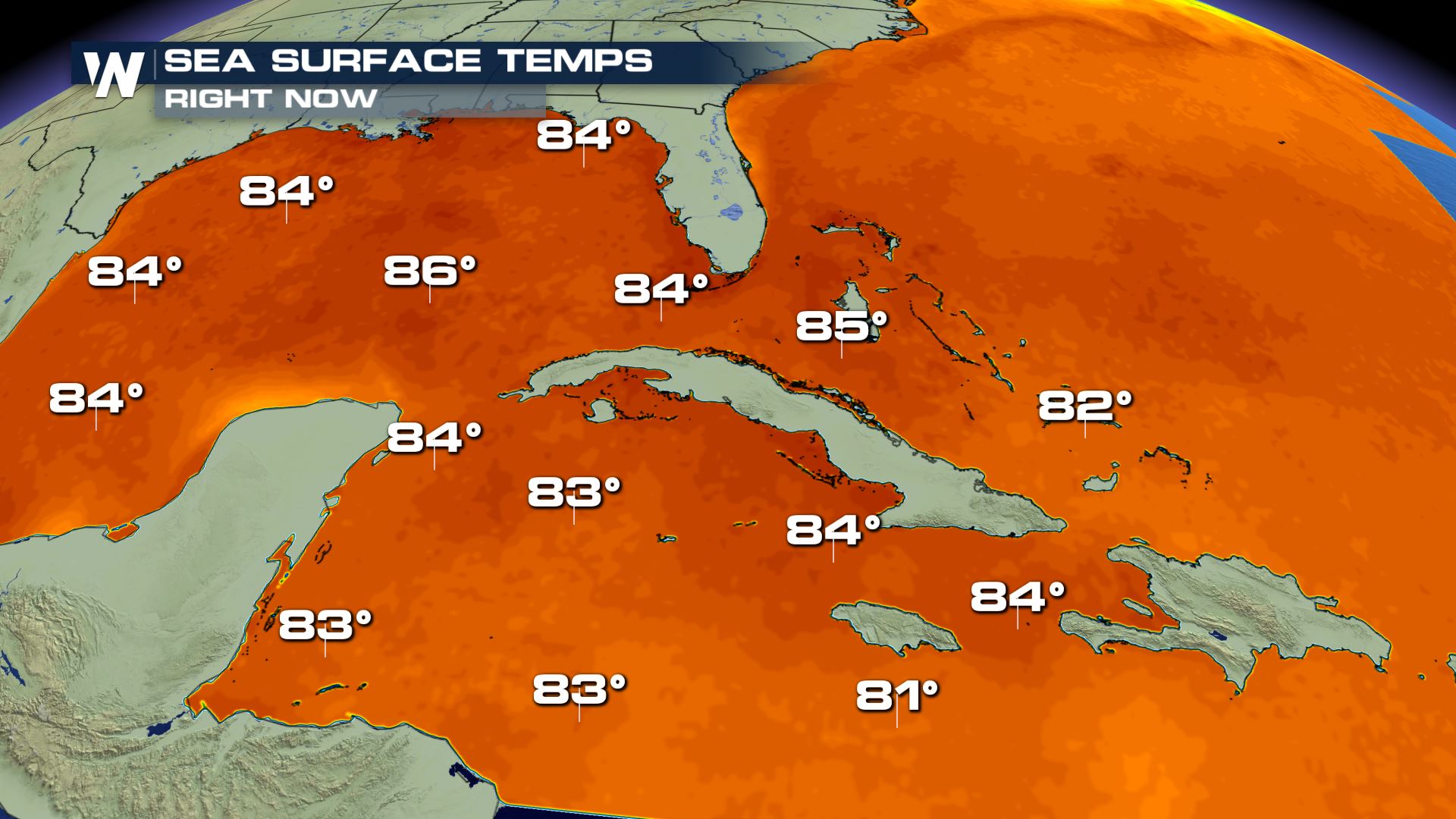 Sea surface temperatures in the Caribbean are warm enough for tropical cyclone development or strengthening, so that is a factor in favor of a tropical depression or storm forming. However...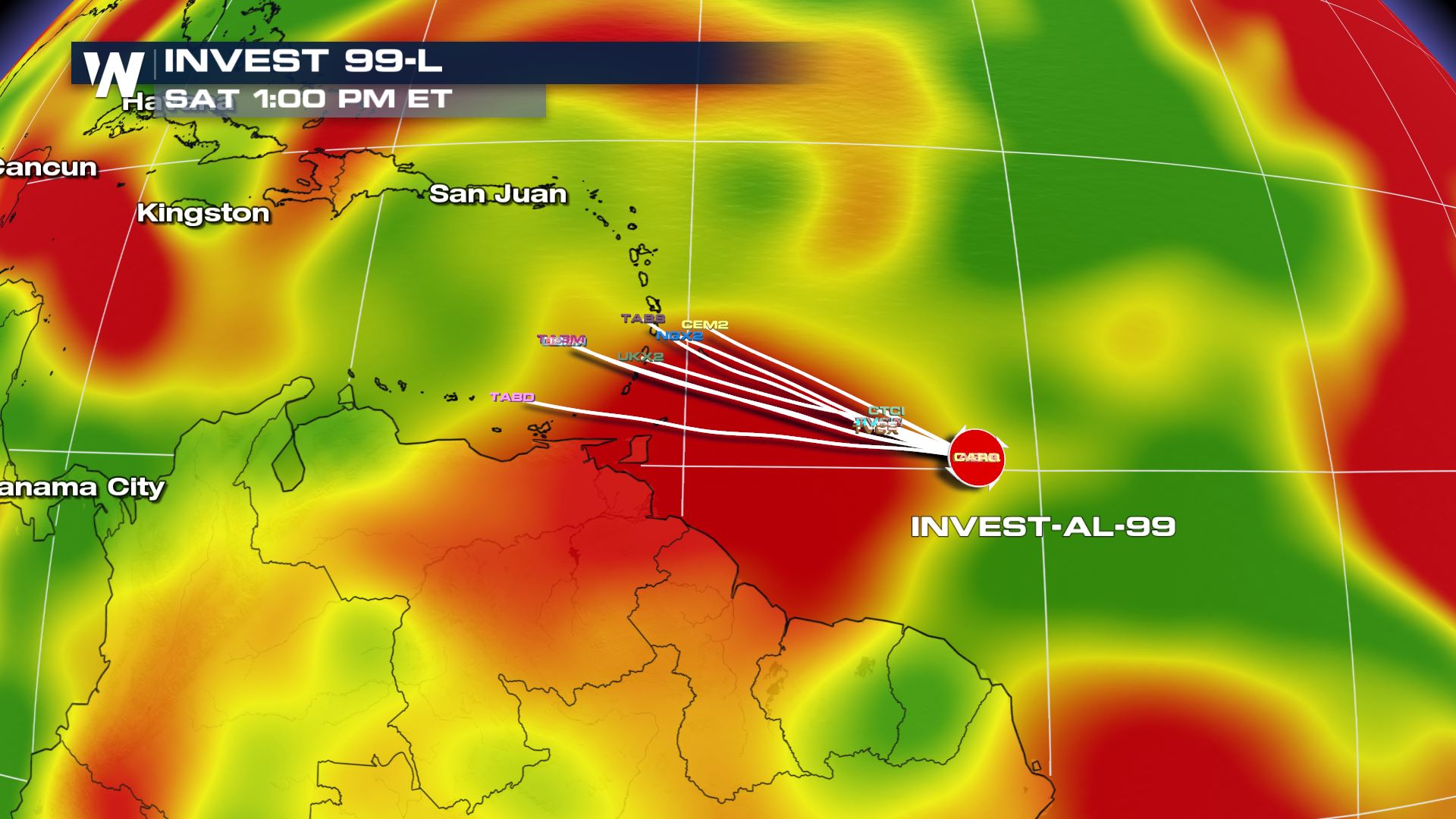 This weekend, the tropical wave is expected to encounter *less favorable conditions* for development, in regards to wind shear. Wind shear is plotted in red here. This is a factor *against* significant tropical development.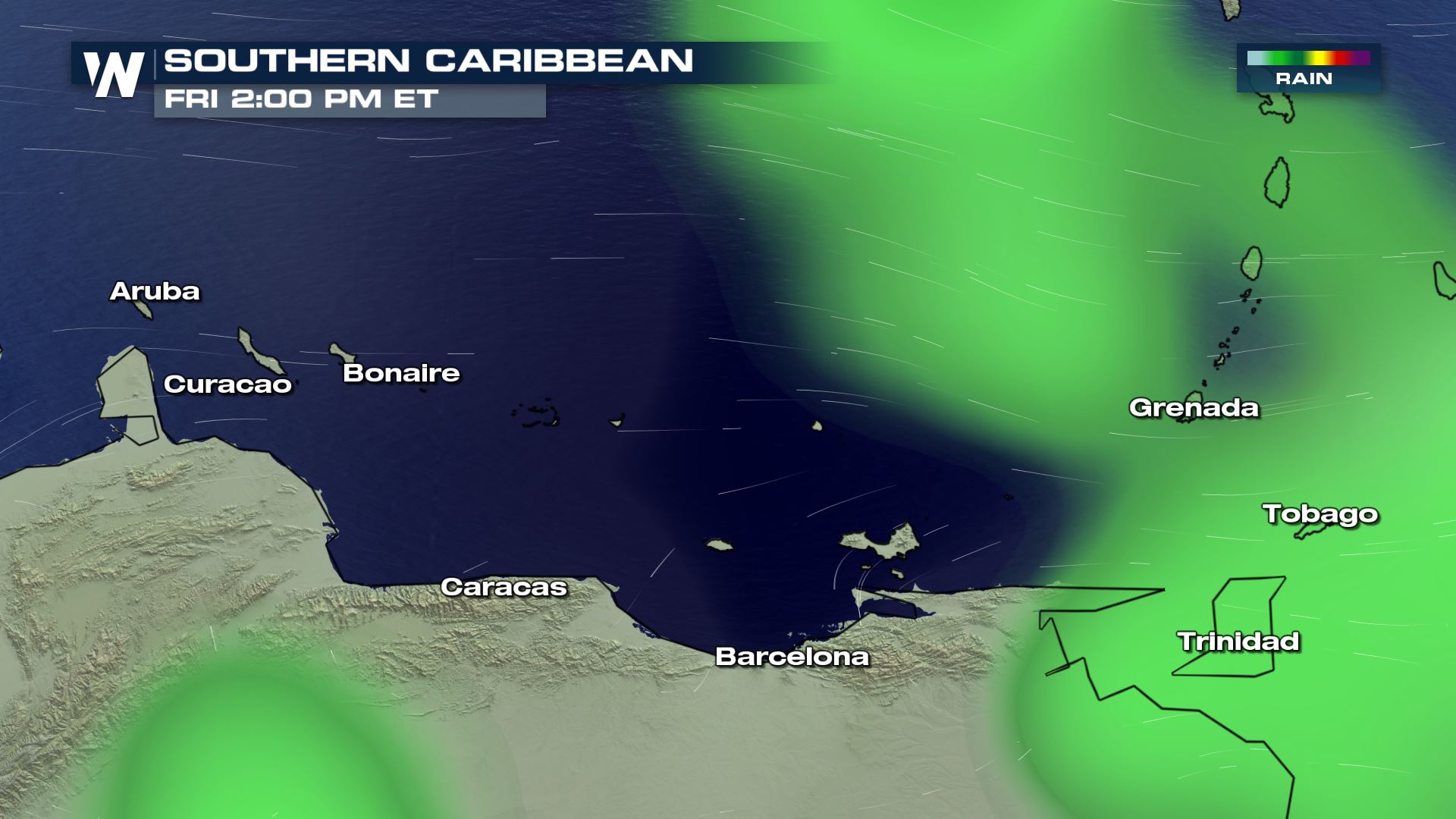 The tropical wave will bring pockets of heavy rain and gusty wind to the Windward and Leeward Islands Friday and Saturday.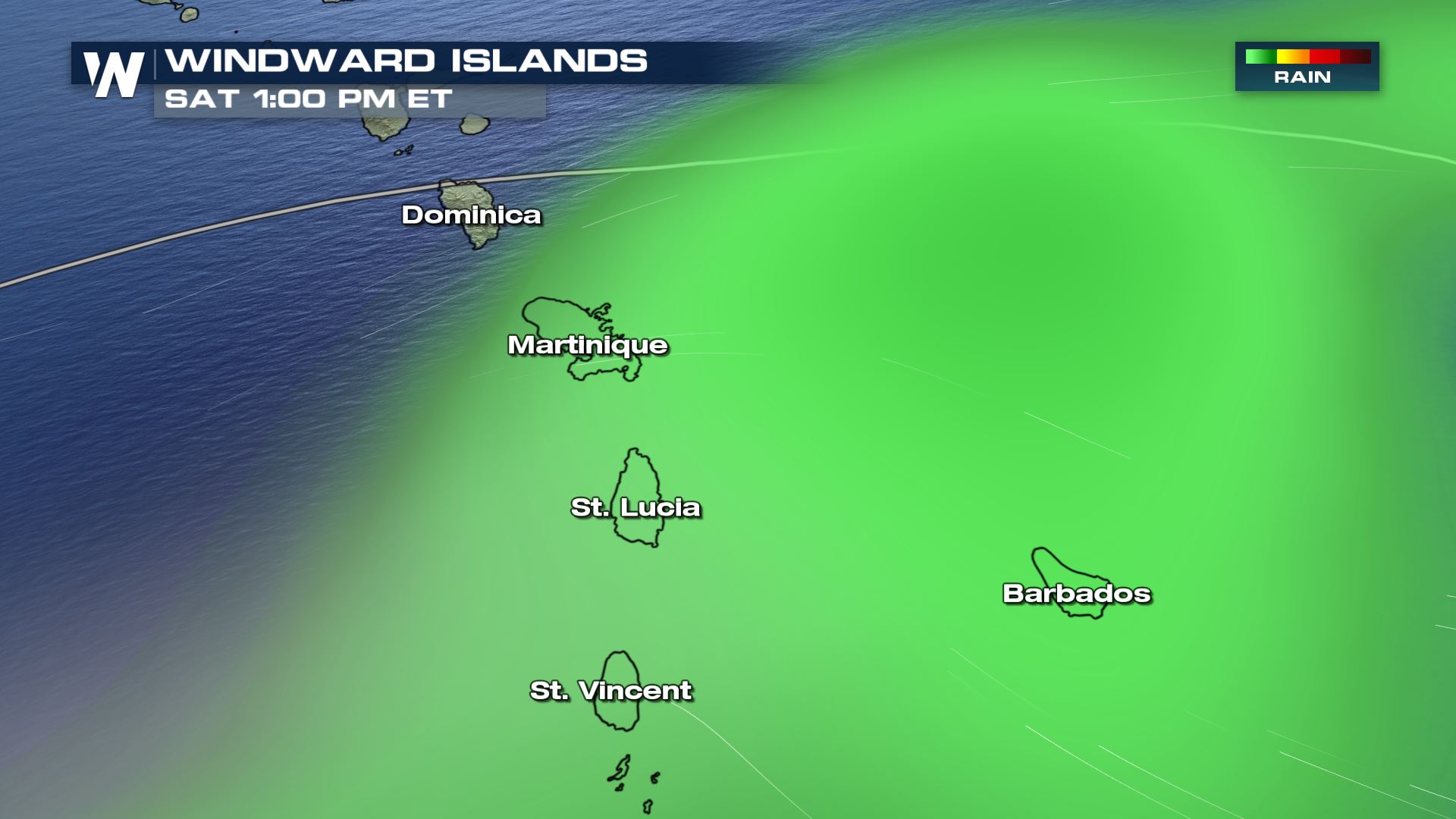 After the tropical wave moves into the Caribbean, we need to watch what happens! The good news is,
there are not a lot of red flags
(at the moment) for this tropical wave to rapidly intensify into a strong storm. However, we are approaching the peak of hurricane season (mid-September) when history tells us most storms form. It's always best to be hurricane ready, just in case. We will continue to update you regarding this story. For WeatherNation, Meteorologist Steve Glazier