As of late Thursday, Hurricane Humberto was a Category 2 Hurricane with max winds of 110 mph in the northern Atlantic. Humberto continues to race to the northeast, away from Bermuda and from the US.  No direct impacts are expected for the United States, but large swells and life threatening, dangerous rip currents will remains a risk along the east U.S. coast, Bermuda, and the Bahamas. Position as of late Thursday: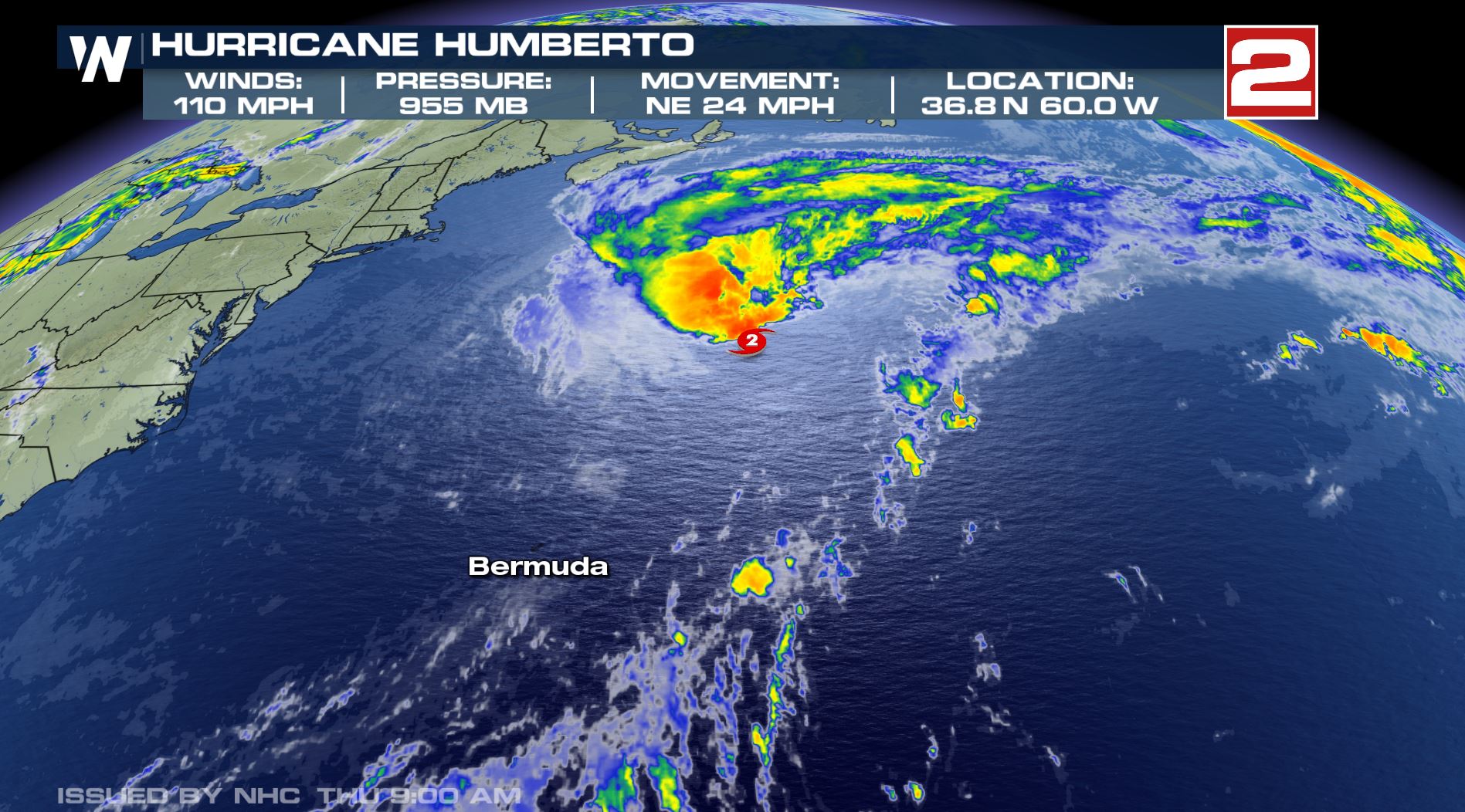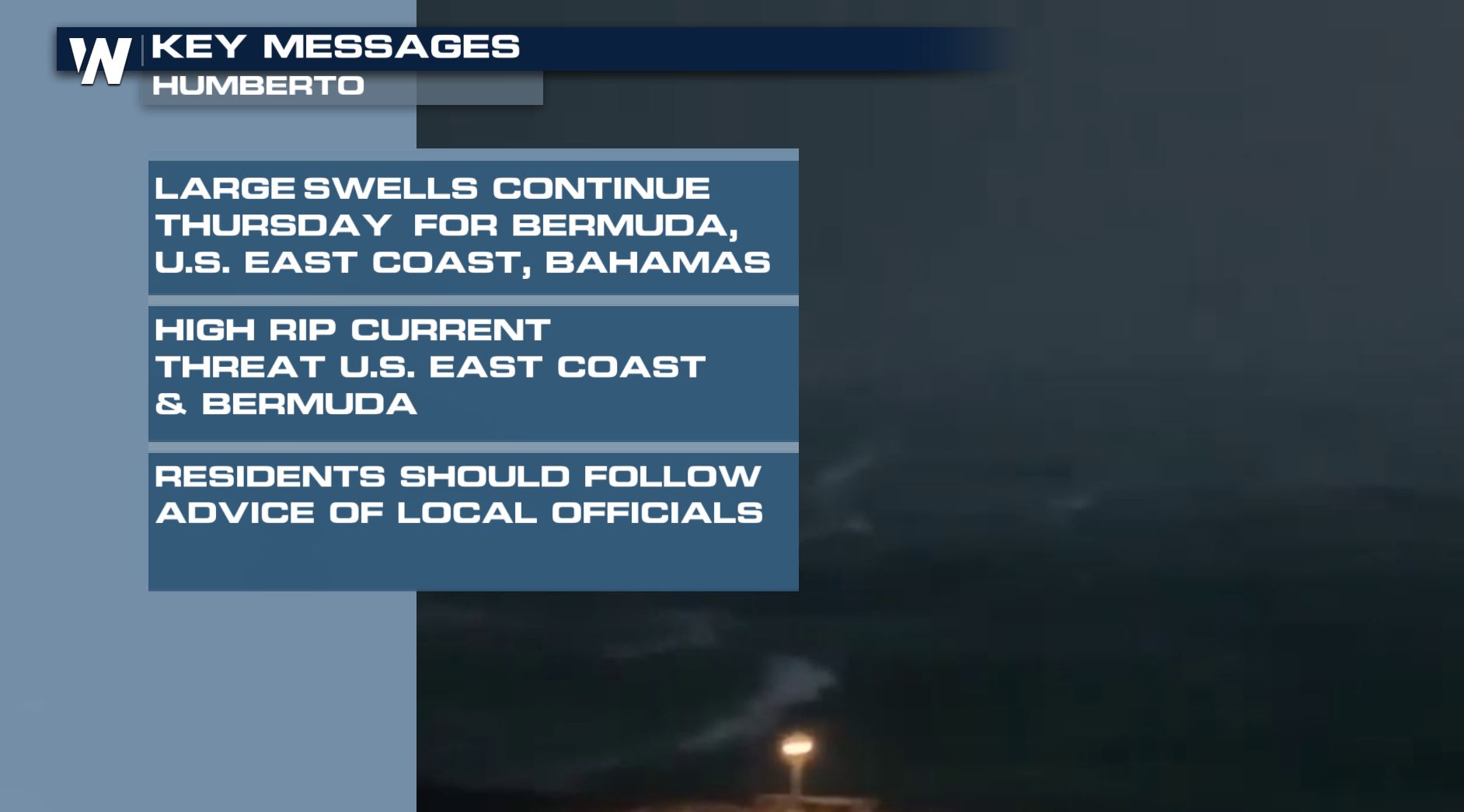 Humberto's forward motion remains northeast at 24 mph, and it continues to move away from the Eastern Seaboard of the United States and north of Bermuda. The storm is expected to remain well offshore in the North Atlantic Ocean.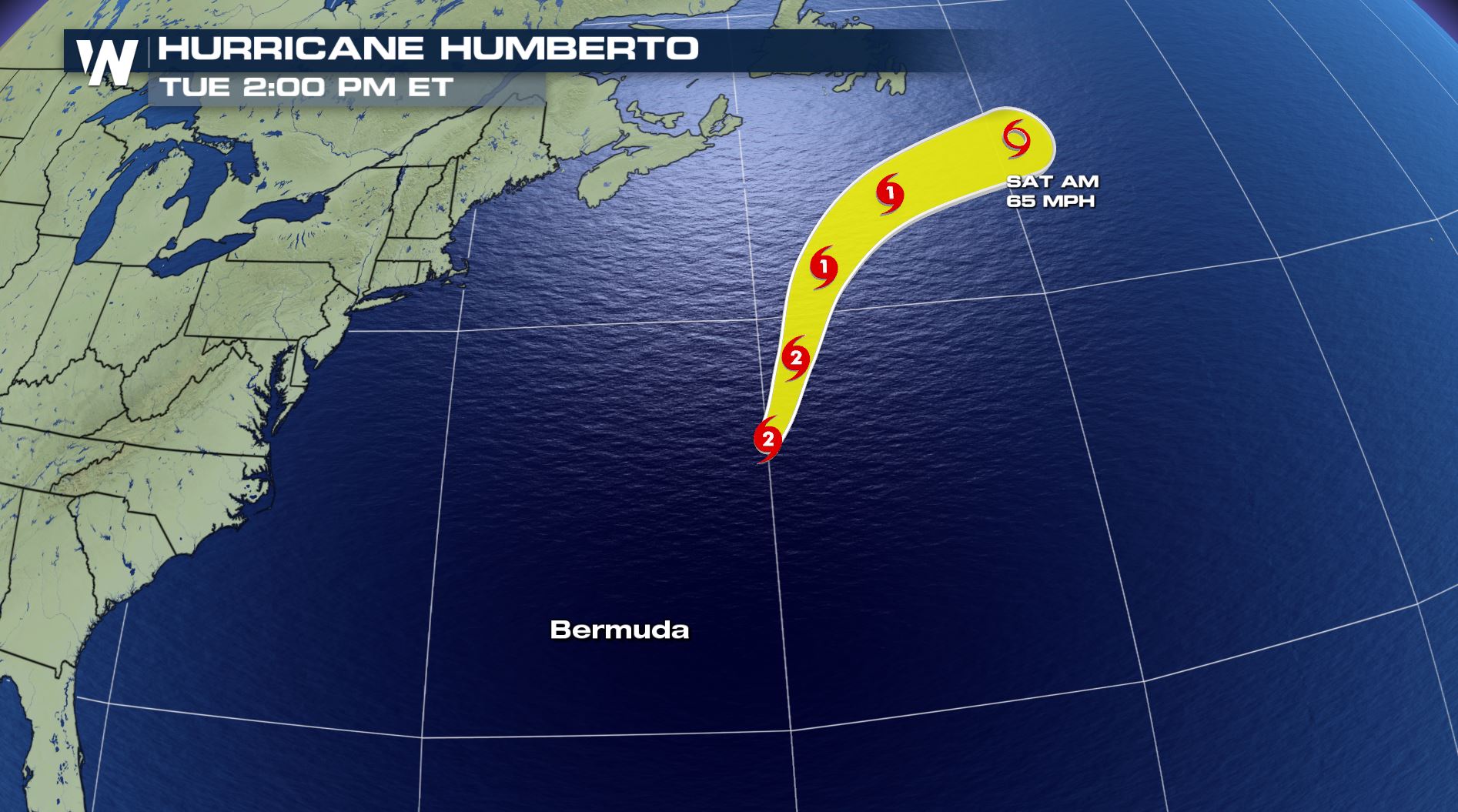 Bermuda was closely grazed by of Humberto Wednesday, causing widespread power outages and high winds.   Humberto's center passed to the north of Bermuda but high winds, and heavy rain were still felt. Coastal flooding is still possible on the back side of the system. https://www.facebook.com/WeatherNation/videos/833404967056476/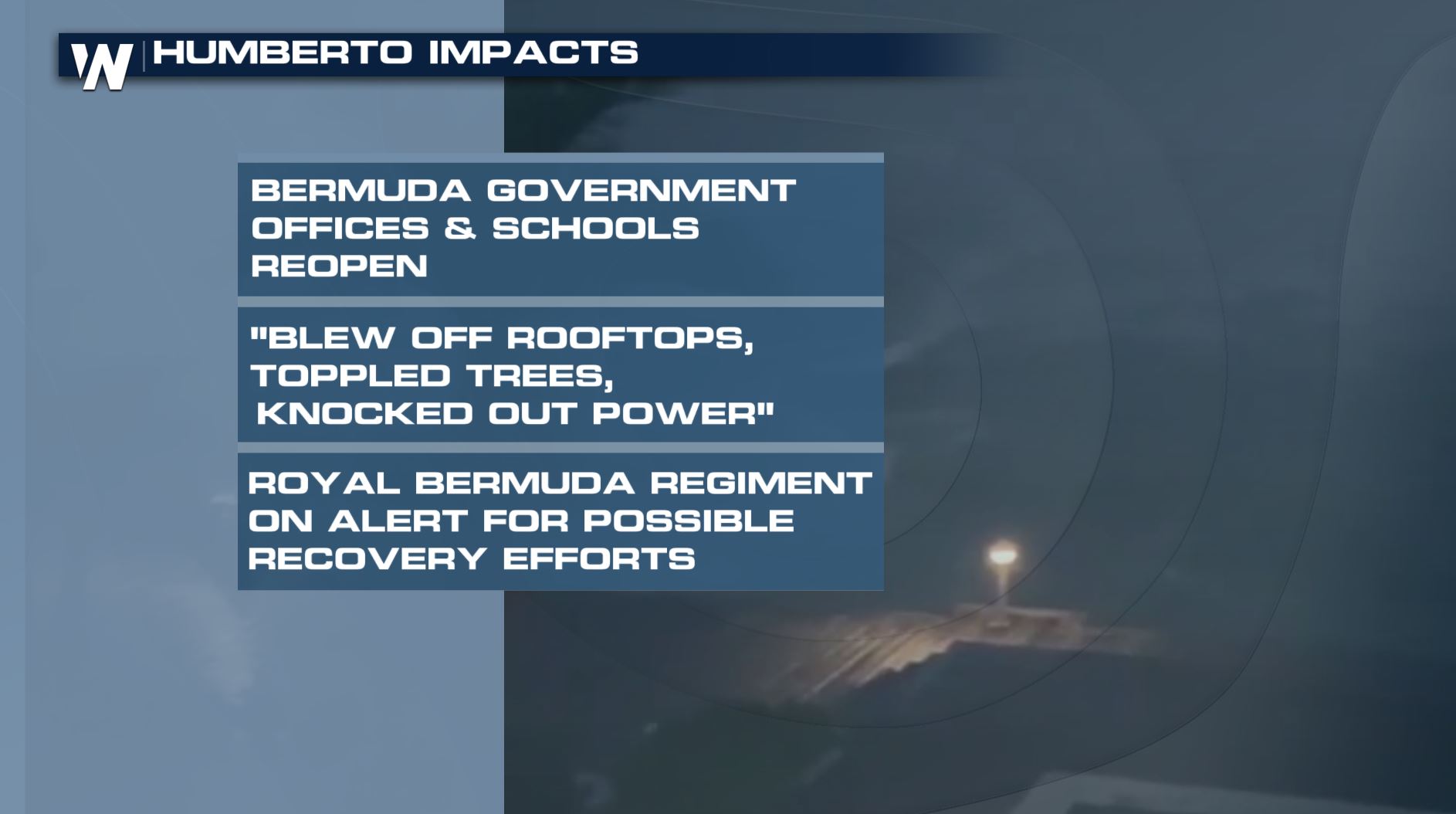 WeatherNation meteorologist Chris Bianchi takes a look at previous storms to impact Bermuda. Watch below: https://youtu.be/EYPckOeX7-Y Stay with WeatherNation for the latest on Humberto and the tropics.