The air that is about to move in across the north-central United States is going to be brutally cold, not just for mid-January but especially for early MARCH!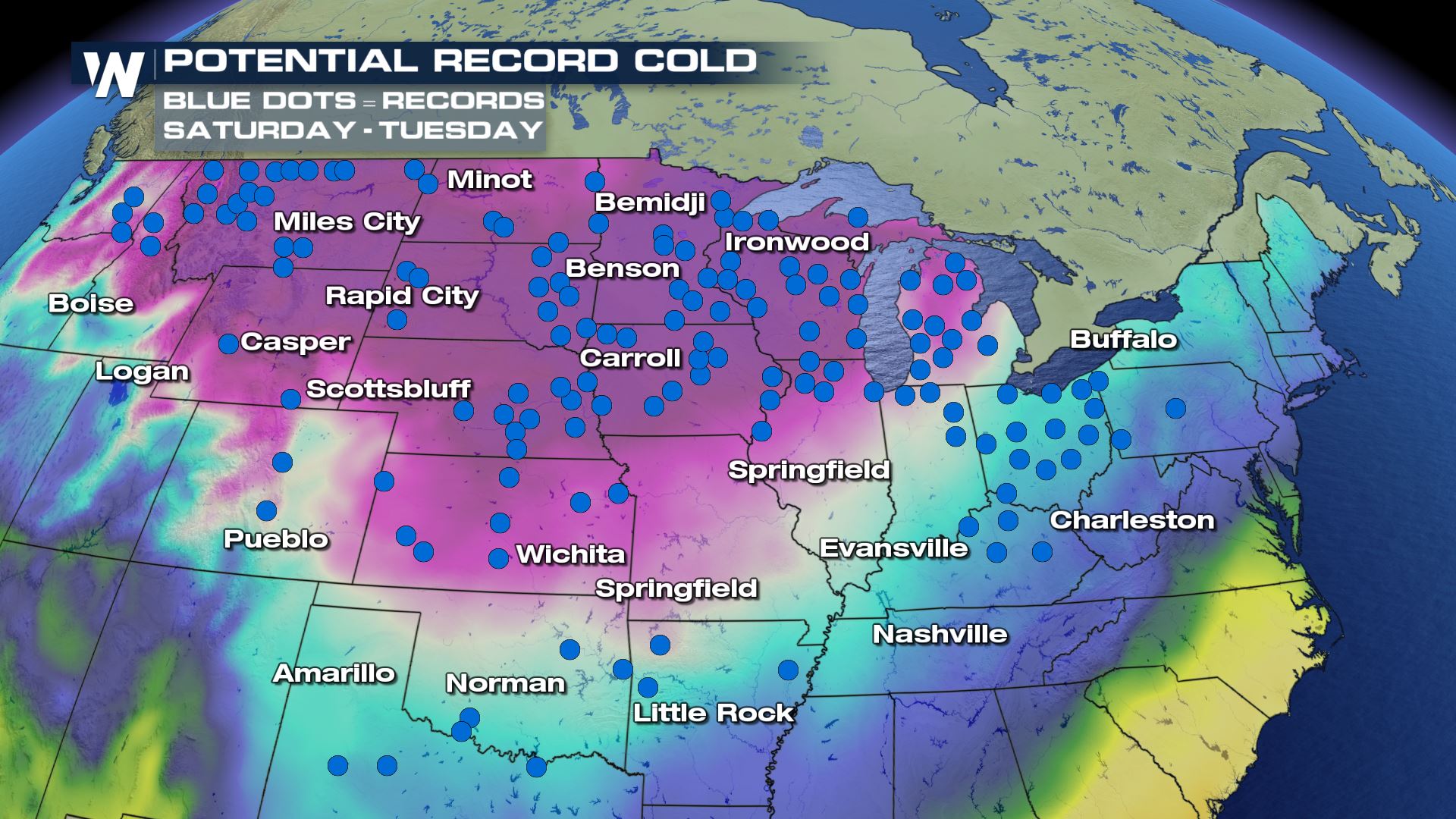 All of the individual blue dots here represent a tie or new daily temperature record for the cold weather. From Saturday, March 2 to Tuesday, March 5 there will be hundreds of daily temperature records tied or broken. The map above combines all of the coldest days; Saturday, Sunday, Monday and then Tuesday. In order to make this map, we had to consult with national maps from the NDFD, which stands for the National Digital Forecast Database. That is the suite of weather products generated by the National Weather Service. If you count each individual blue dot on this map, you'll count about 170 of them. I may have missed a few combing through all of the days, but the important thing to remember is that there are many more smaller climate sites within these blue dots that will break records too. For instance, the last time we had the Polar Vortex swing through in January the NDFD forecast for potential record lows was somewhere around 80-100. What ended up happening was 500+ records tied or broken. Since we have 170 pictured here, the end number could race through the hundreds.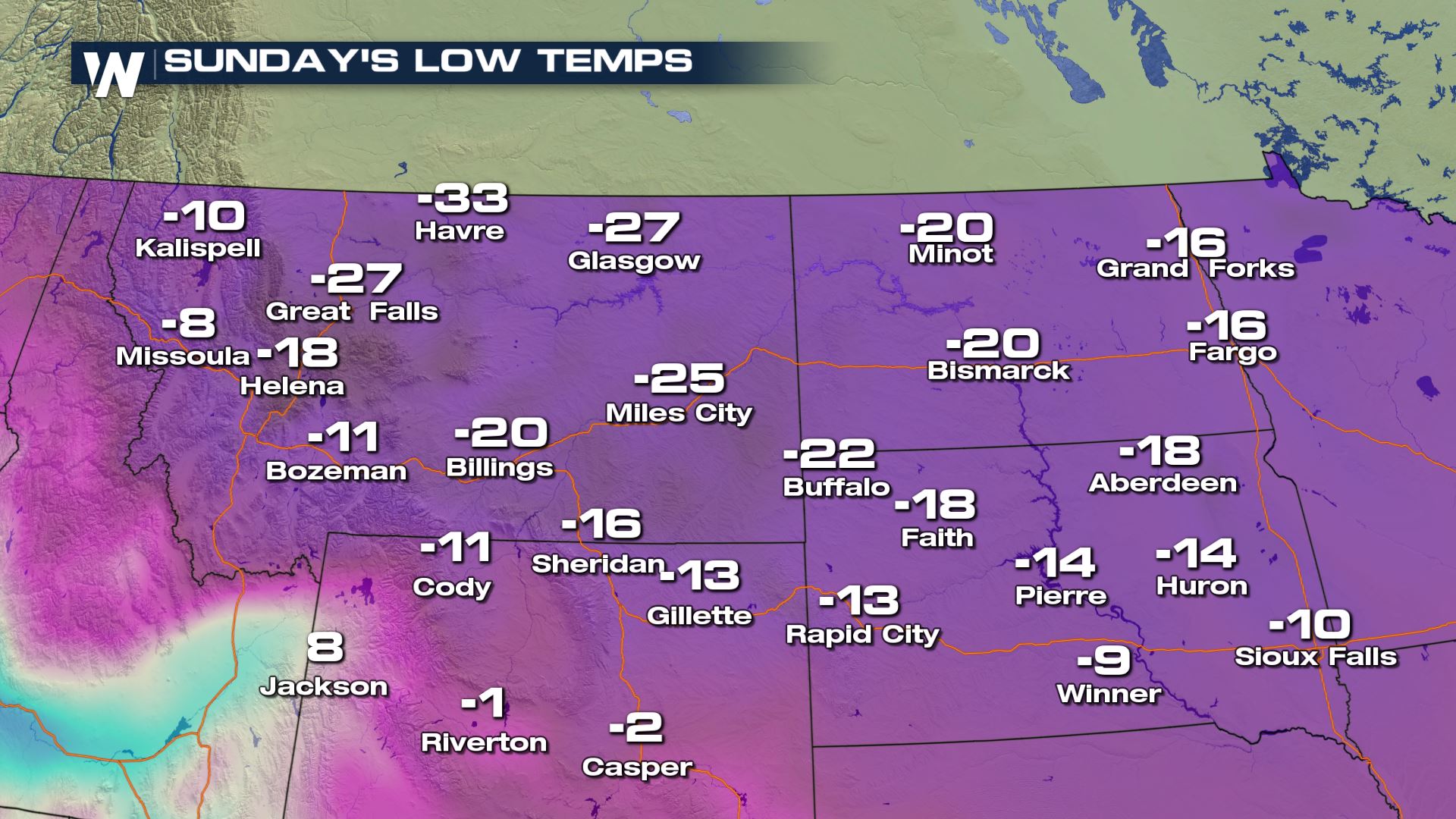 Low temperature forecast Sunday, March 3 Why is this such a big deal? The temperatures coming in will be in the teens, twenties, and even thirties below zero! It will be dangerously-cold to people (and pets) stranded outdoors.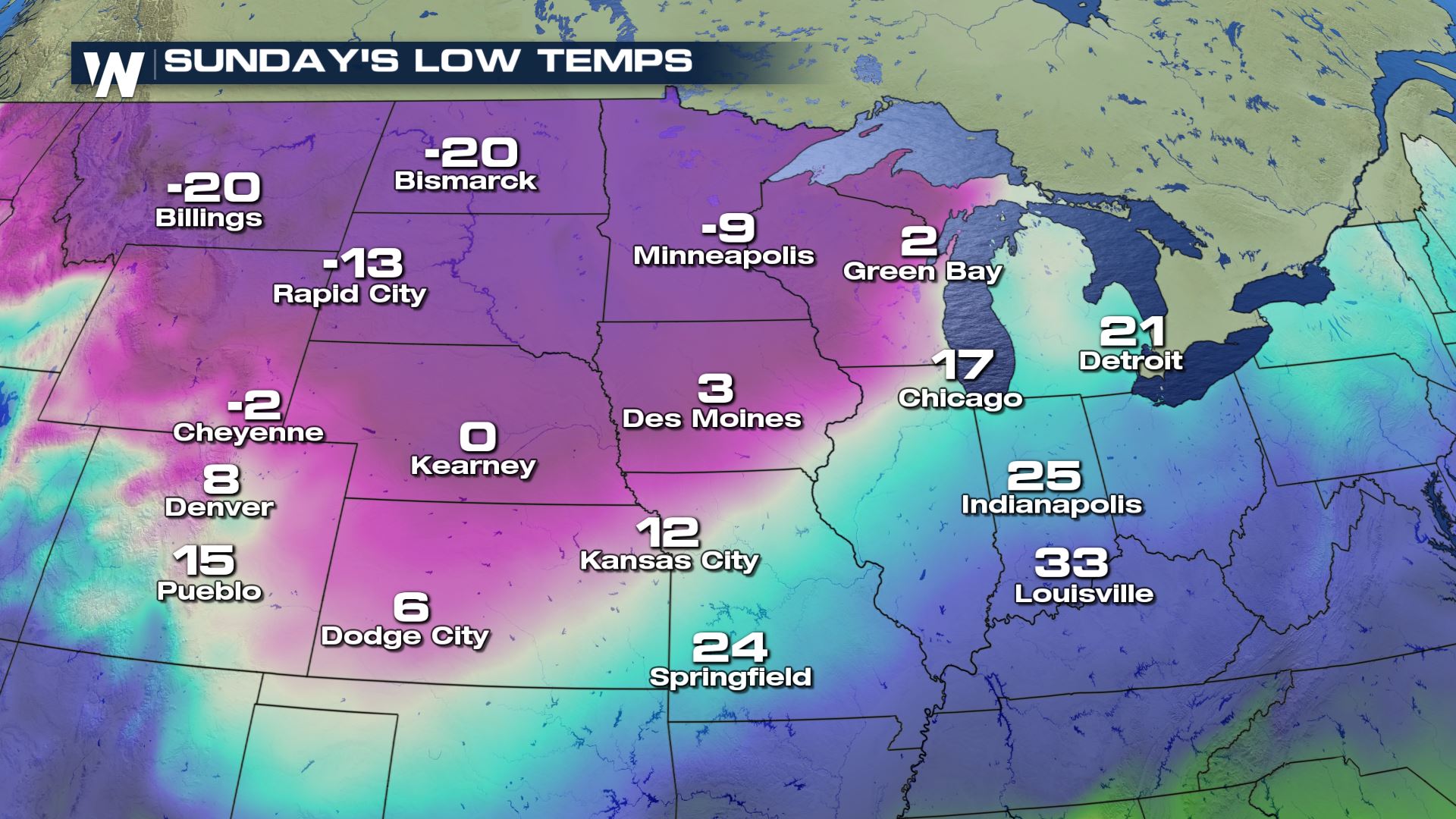 Check in on friends and family in the cold-struck areas, let people know of any warm shelters opening up during this cold stretch and continue to stay with us here at WeatherNation for the very latest forecast. For WeatherNation, Meteorologist Steve Glazier