Even the National Hurricane Center admitted it. "Epsilon has continued to defy expectations and rapidly intensify this [Wednesday] afternoon." - 5 p.m. AST discussion on Wednesday. Epsilon reached major hurricane status on Wednesday afternoon, becoming the 4th major hurricane of the 2020 Atlantic hurricane season. That fact alone didn't make the storm an overachiever but rather when, where, and how it happened.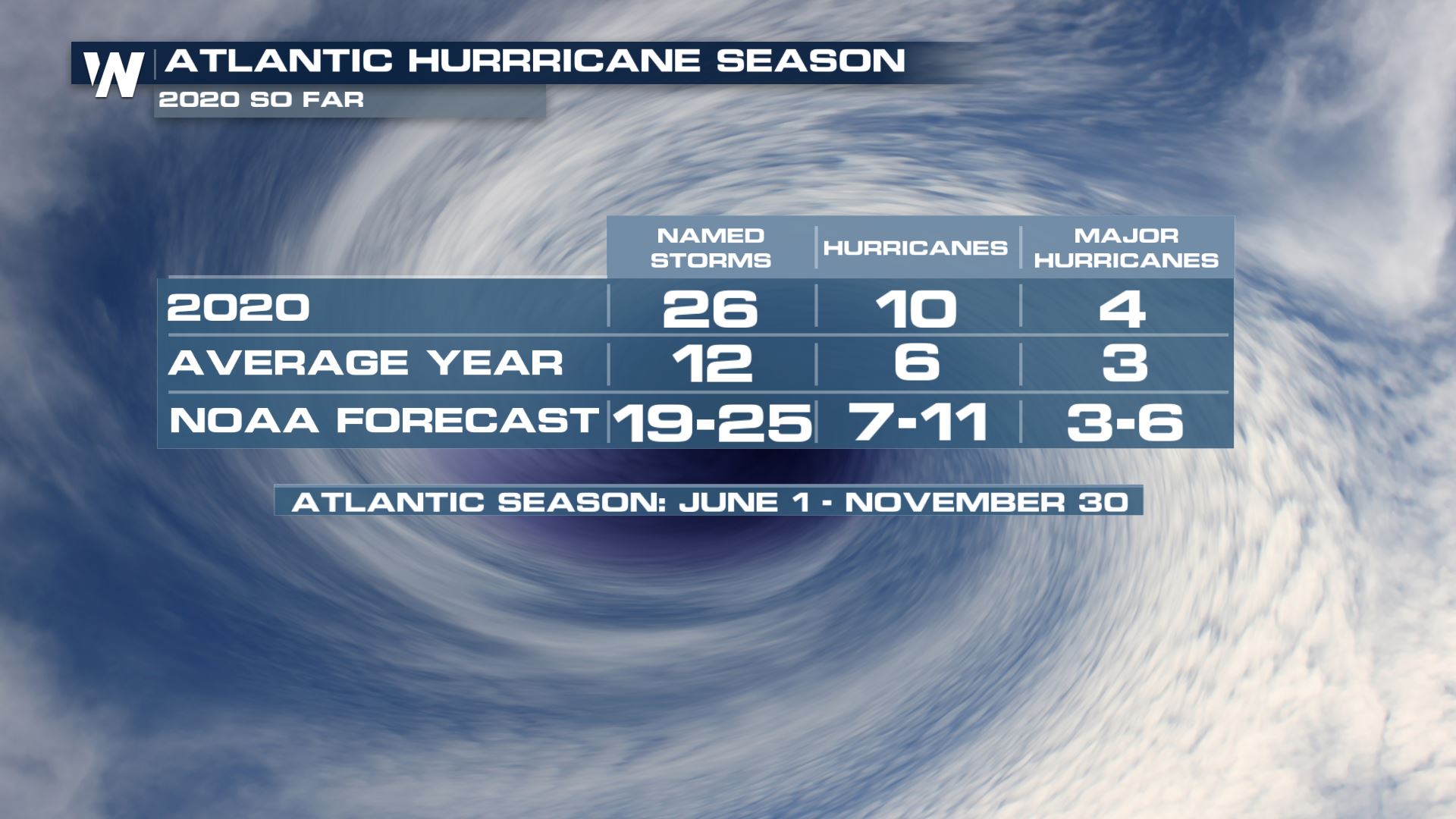 Between Tuesday and Wednesday, October 20-21 Epsilon "rapidly intensified." That means the tropical cyclone strengthened with maximum winds rising at least 30 miles per hour in a 24-hour period. In fact, Epsilon's max wind intensified by 50 mph in a day's time. Epsilon has joined a group of a handful of tropical cyclones this year that have rapidly intensified.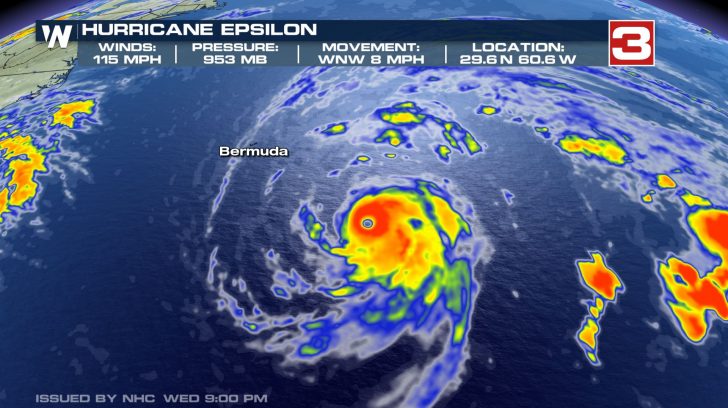 After Epsilon rapidly intensified, the storm joined Hanna, Laura, Sally, Teddy, Gamma, and Delta which rapidly intensified earlier this hurricane season. https://twitter.com/splillo/status/1318895115302154240 Epsilon has been one-of-a-kind because it is rare to get a storm intensifying so
quickly
, so
late
in the season, so far
north
across the Atlantic Basin (all three coming together to make the storm unique). Generally late in the hurricane season, across this location in the ocean, storms can get stronger but not to Epsilon's extent. Epsilon was near 27 degrees north in latitude with sea surface temperatures around 80 degrees at the time of intensification. Epsilon is forecast to bring tropical storm conditions to Bermuda Thursday, while also causing dangerously strong rip currents along the United States East coast this week.
Read more about that story by clicking/tapping on this sentence.