[
NOAA's G-IV in Honolulu for a winter mission in 2019. (NOAA)
] [From 
NOAA
]   The 2019 hurricane season is history and it's several months until the official start of the next season on June 1. You might think the crews of the 
NOAA
 and 
USAF Reserve
 hurricane hunter aircraft get a break during that time. Not at all! They fly winter storm missions as well. https://twitter.com/NOAA_HurrHunter/status/1218200580516020224 For the past twenty years, from the beginning of November to the middle of April, two types of aircraft, the 
NOAA G-IV
 and the 
USAF Reserve WC-130J
, have been flying over the Gulf of Mexico, along the U.S East Coast, and even over the Pacific Ocean to gather data on winter storms that may have big impacts of wind, rain, freezing rain, sleet and snow and even storm surge.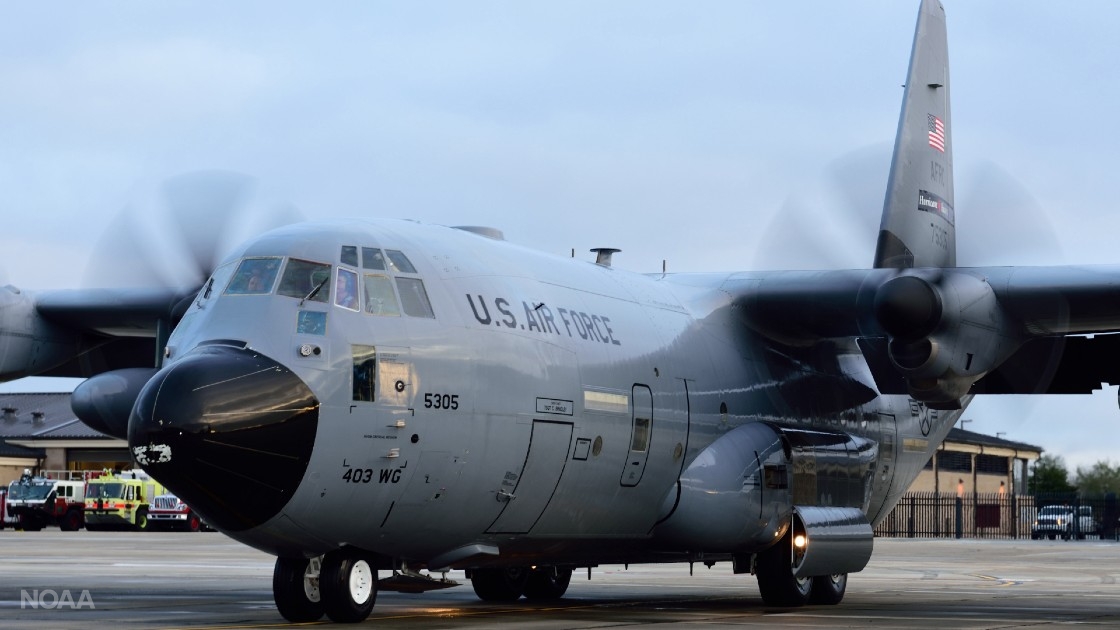 [
The WC-130J is the workhorse of the 53rd Weather Reconnaissance Squadron (USAF)
] How do the crews know where and when to fly? Those orders come from NOAA's 
National Centers for Environmental Prediction
 in College Park, Maryland. Depending upon where the winter storm could develop, the aircraft are sent to the Gulf of Mexico, or the Atlantic Ocean off the middle-Atlantic coastline, or perhaps both. They also fly over the Pacific Ocean between Hawaii and California for winter storms, including 
atmospheric rivers
, that may affect the U.S West Coast. And just as is done for tropical cyclones, the missions are coordinated through the Chief, Aerial Reconnaissance Coordination All Hurricanes, also known as CARCAH, located at NOAA's 
National Hurricane Center
 in Miami. https://twitter.com/53rdWRS/status/1220075244083466242 As with hurricane missions, the two aircraft obtain different but complementary data. The NOAA G-IV flies at high altitude (40,000 to 45,000 feet) and the USAF WC-130J does so at a lower altitude (24,000 and 30,000 feet).  Just like those flights into tropical cyclones, the aircraft will deploy a series of dropwindsondes over the data-sparse oceanic regions, gathering data on temperature, wind, moisture and pressure. The data from the aircraft is quality-controlled by CARCAH and goes into a number of computer models to help improve the forecast of the high-impact winter storms. It ensures the most accurate winter storm watches, warnings and advisories are issued to keep everyone safe.