Although Sally continues to weaken as it moves through the Southeastern US, the threat of flooding rainfall and isolated severe weather stormns remain possible across the Carolinas and Virginia. Sally was downgraded to a post-tropical cyclone Thursday morning and the final advisory on the storm was issued Thursday night. At that time, Sally had sustained winds around 25 mph and was moving northeast at 15 mph.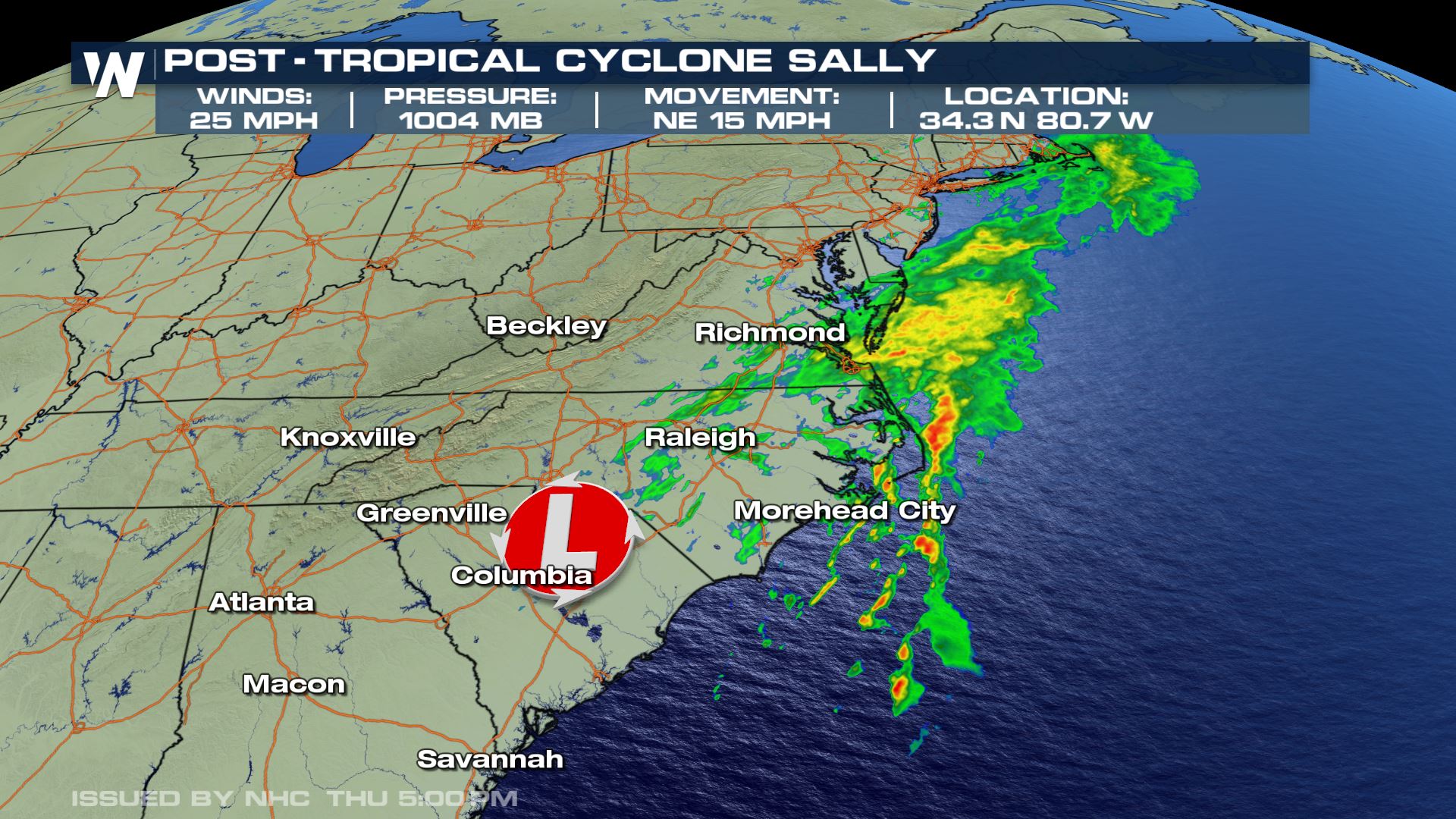 Sally officially made landfall early Wednesday morning near Gulf Shores, Alabama. At that time, Sally was a category 2 hurricane with wind speeds of 105 mph.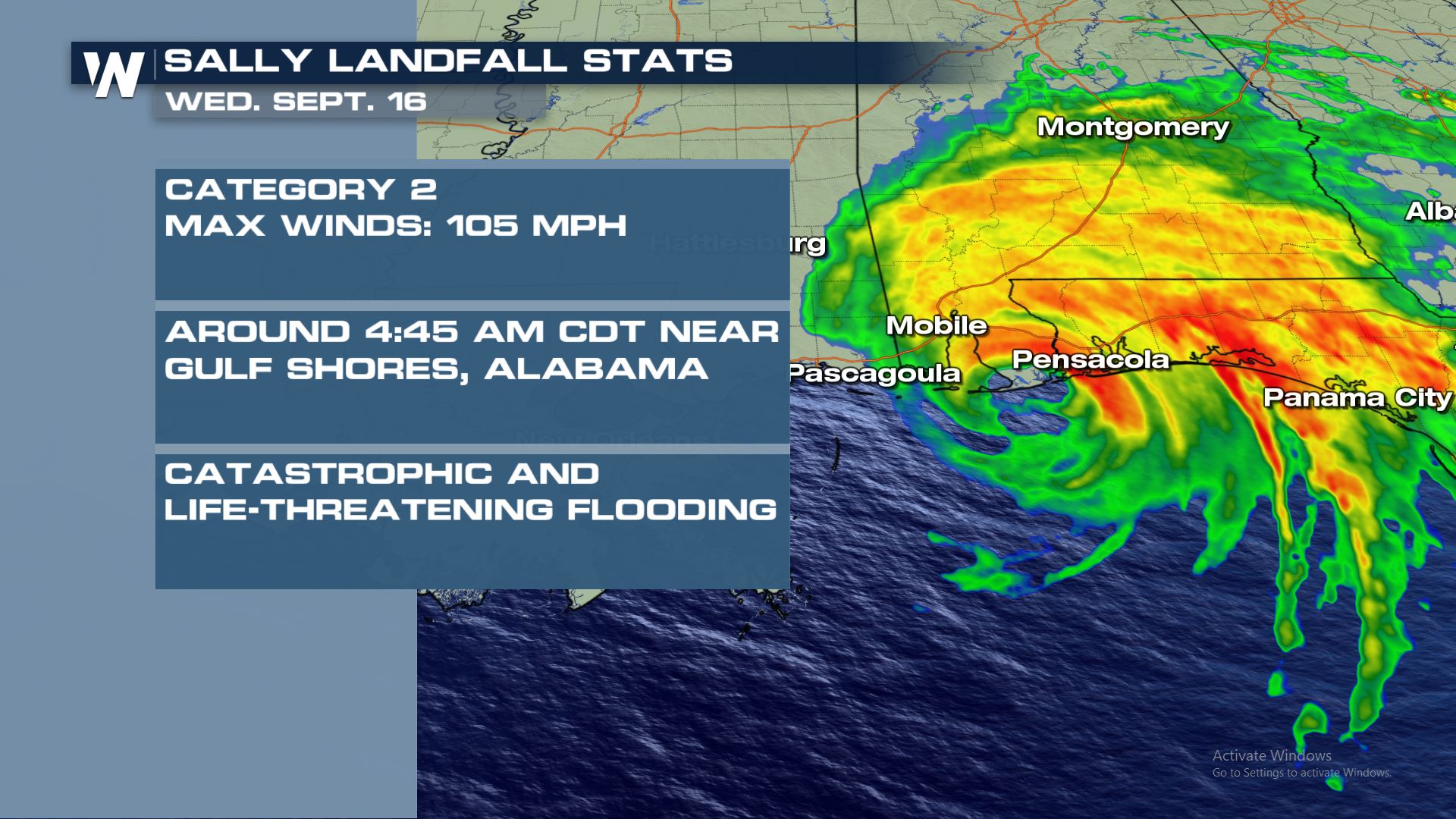 WeatherNation meteorologist Meredith Garofalo takes a look back at the damage Hurricane Sally has caused along the Gulf Coast. https://twitter.com/WeatherNation/status/1306403128368148481 Wind gusts were clocked above 120 mph along the Alabama coast as Sally made landfall. Gusts above 90 mph were recorded in the Florida Panhandle.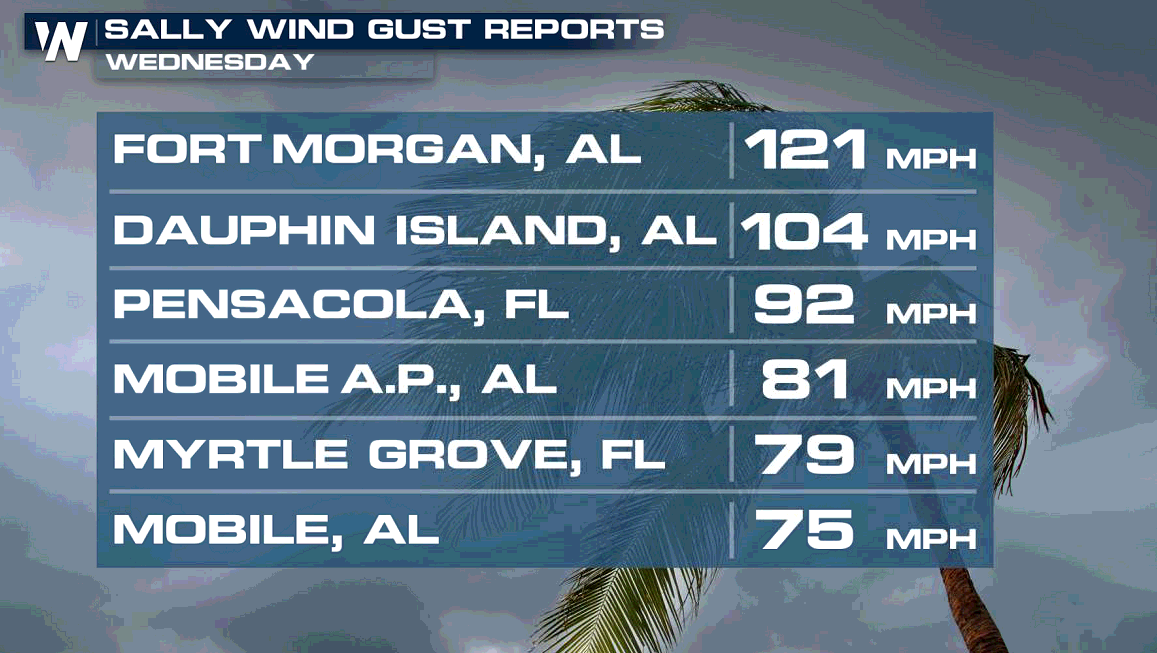 Flooding has been a widespread problem with Sally as rich, tropical moisture from the Gulf of Mexico pushed ashore with the storm. Coupled with the slow movement of Sally, heavy rainfall was persistent for more than 24 hours. Some areas saw more than 2 feet of rain along the Alabama and Florida Panhandle coasts.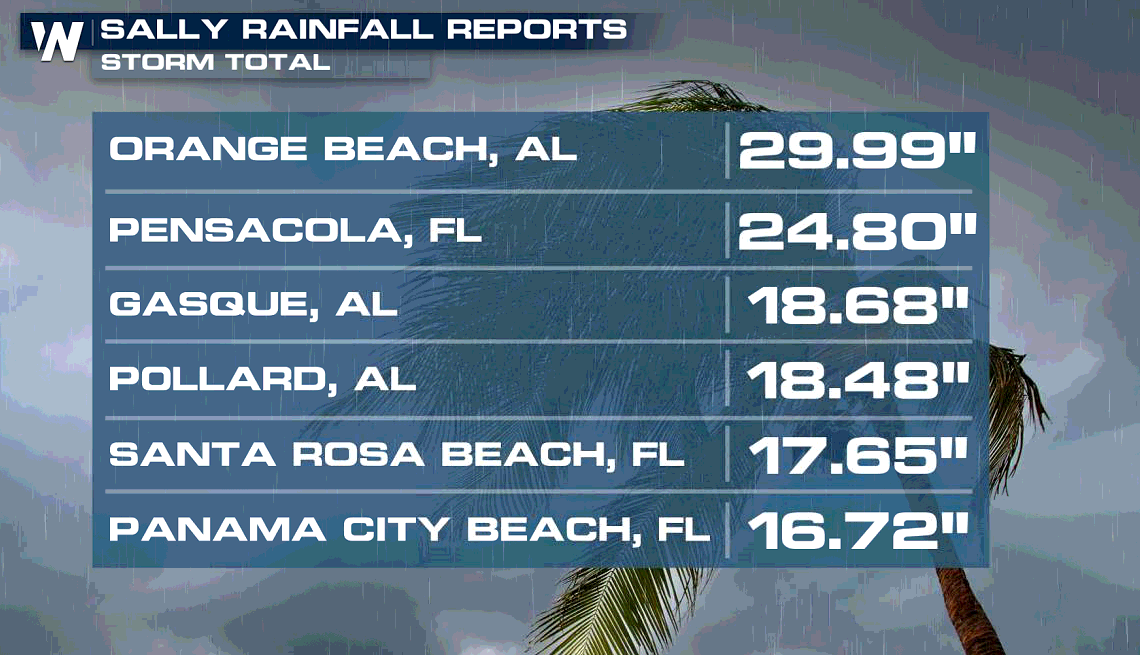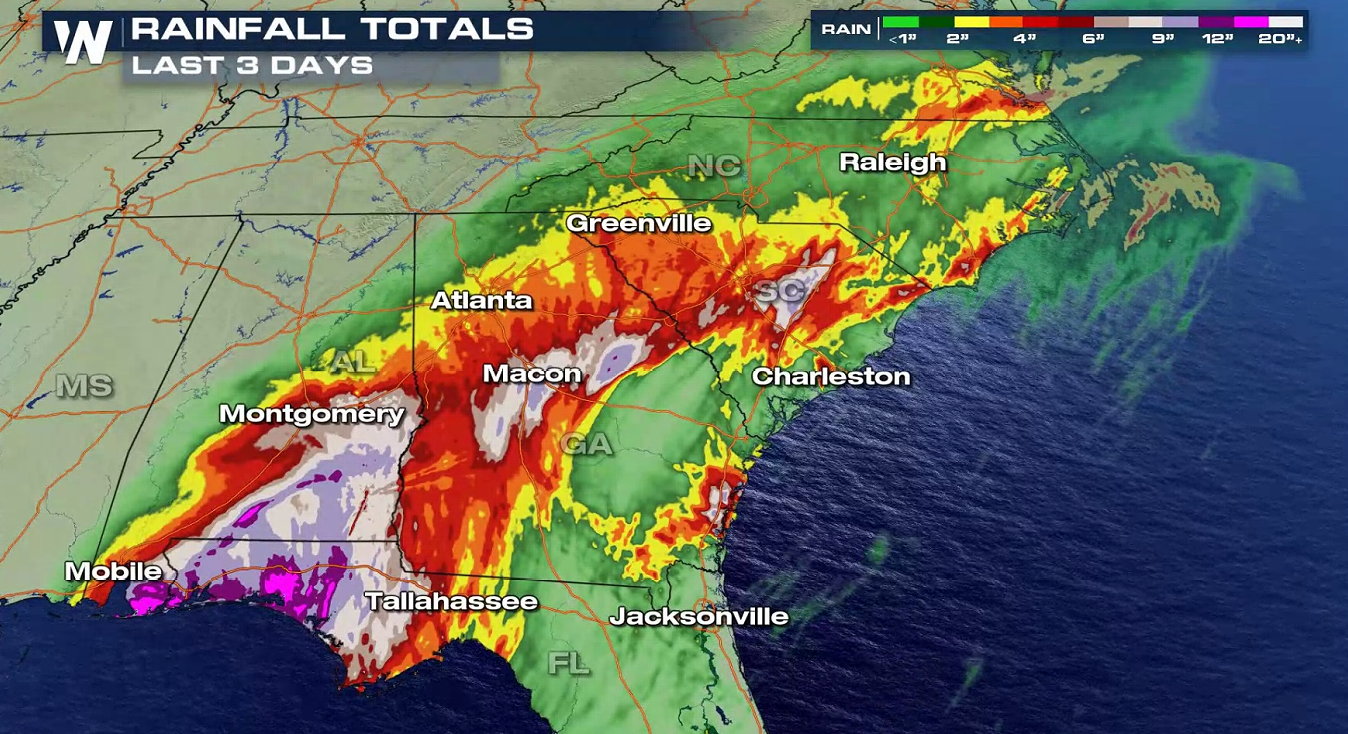 Heavy rain is tapering off across North and South Carolina into Virginia, though pockets of heavier rain are possible. Rough surf, high seas and rip currents may occur up and down the Atlantic Seaboard into the weekend.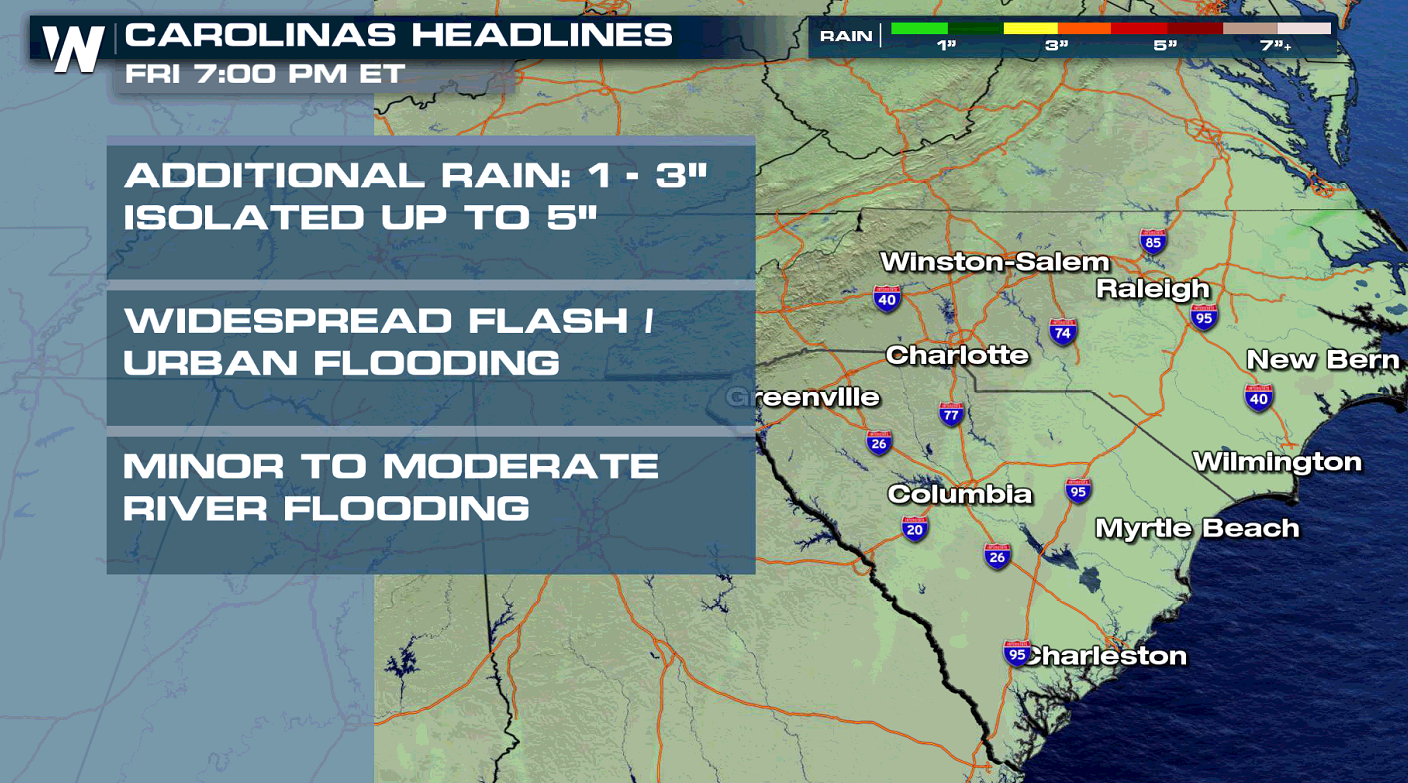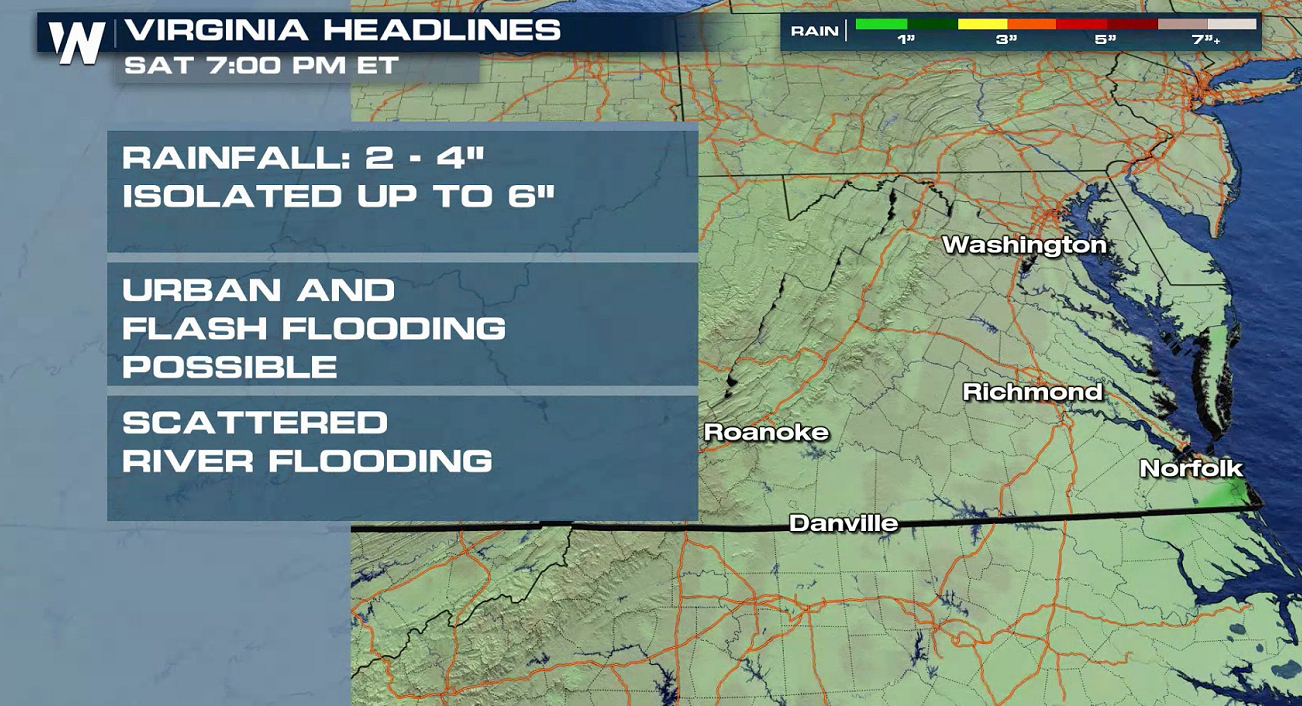 Coastal flooding will remain a concern over the next couple of days along the Eastern Seaboard with high water levels from a persistent onshore flow.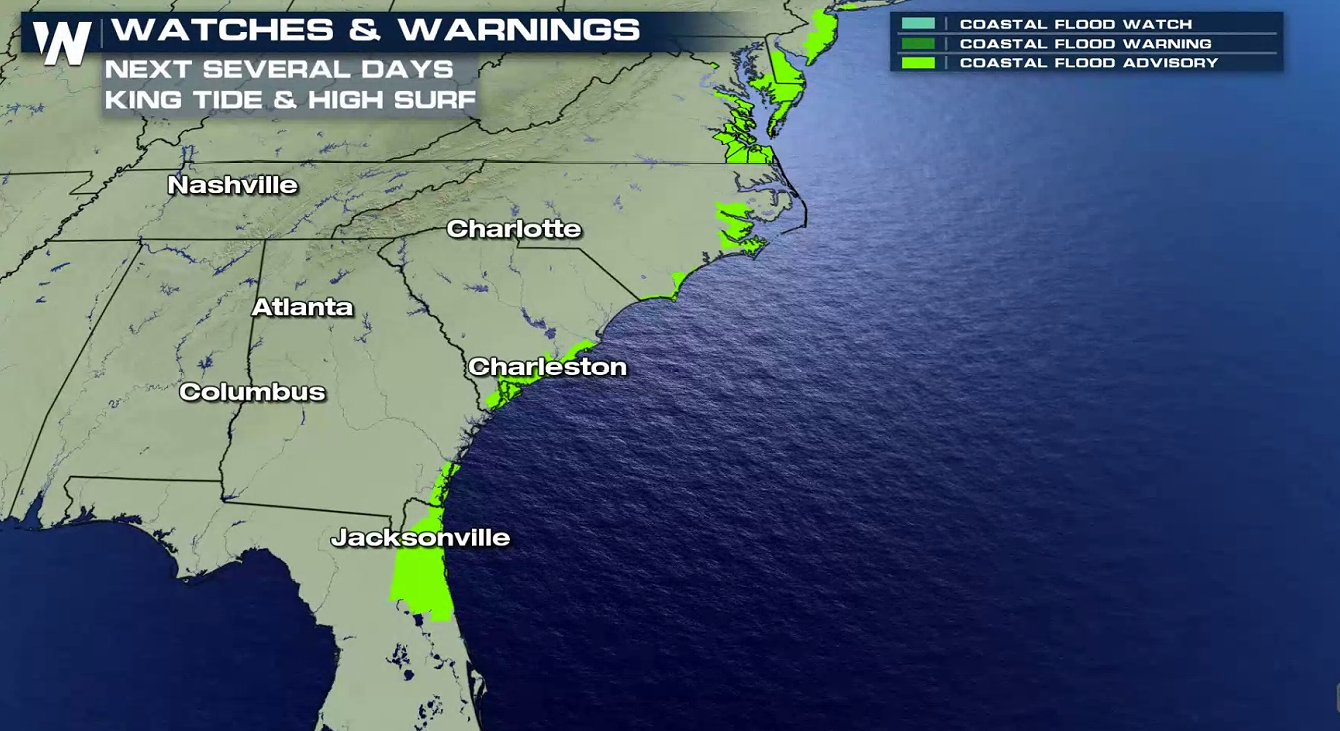 Continue to check in with us here at WeatherNation for updated information, and please seek additional announcements from local officials for your area if you are in the path of this tropical system.