The remnants of Ian coupled with the onshore flow and moisture in the atmosphere contributed to an active forecast from the Mid-Atlantic  through southern New England. Heavy rain fell across the Mid-Atlantic and Northeast this week, which led to flash flooding and coastal flooding. Several locations around the Tri-State area received record rainfall Tuesday!

Other parts of the Northeast recorded high rain totals too, with some of the higher reports over 3"!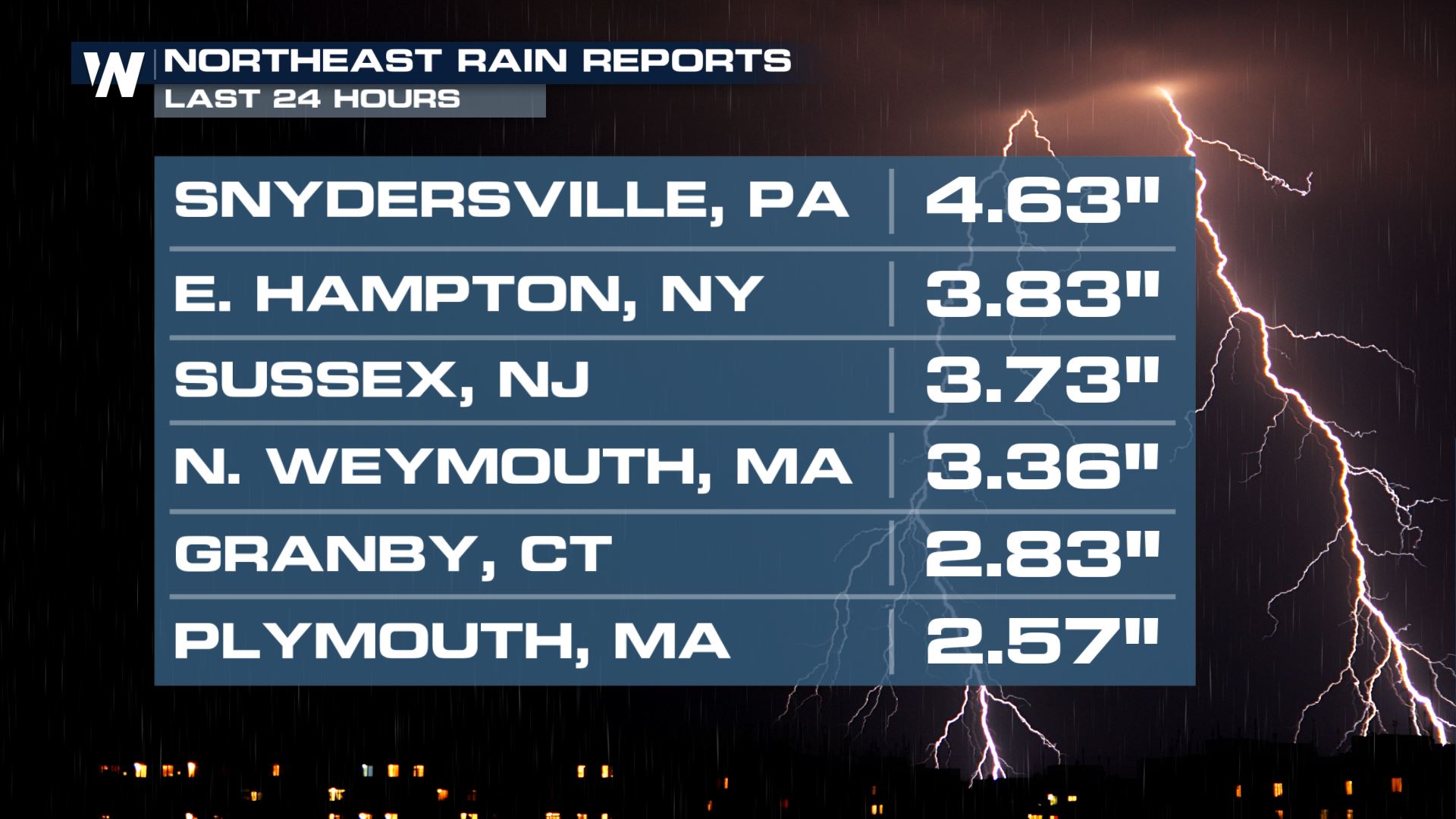 More rain fell Wednesday, but was lighter and more pinned toward the coast as the low started to move back out to sea. However some spots received more than 7" of rain earlier in the week!

Rain chances may be ending as the low pulls away from the coast, but gusty winds continued Wednesday.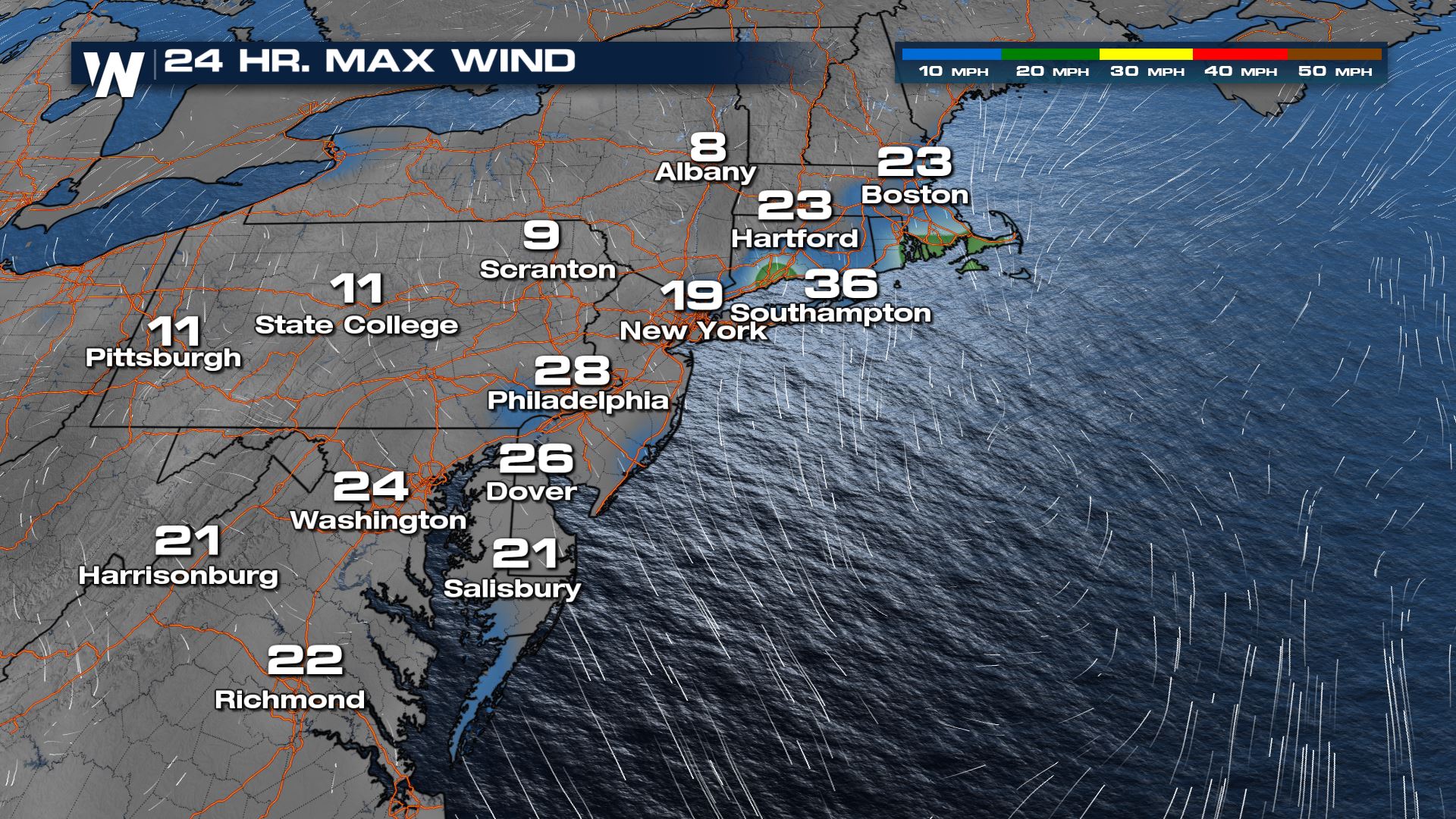 It will still be breezy Thursday on the back side of the low pressure system. There are also widespread marine alerts for the immediate coastline of the Eastern Seaboard. If you are planning to head out on the water be prepared for large swells.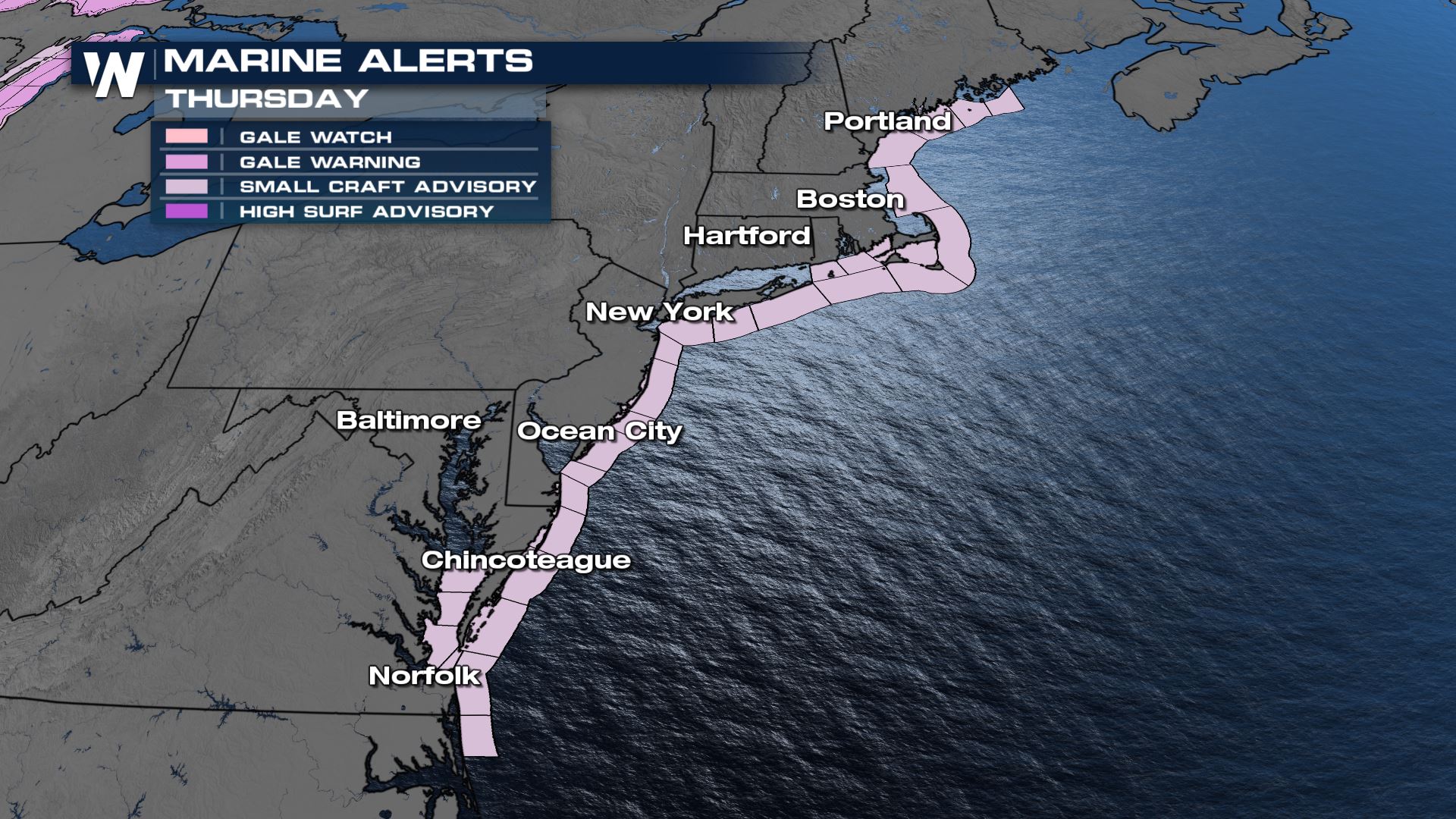 Wave heights will decrease as the center of the low moves away from the coast. By Thursday afternoon most waves will be between 3-4 feet along the immediate shoreline.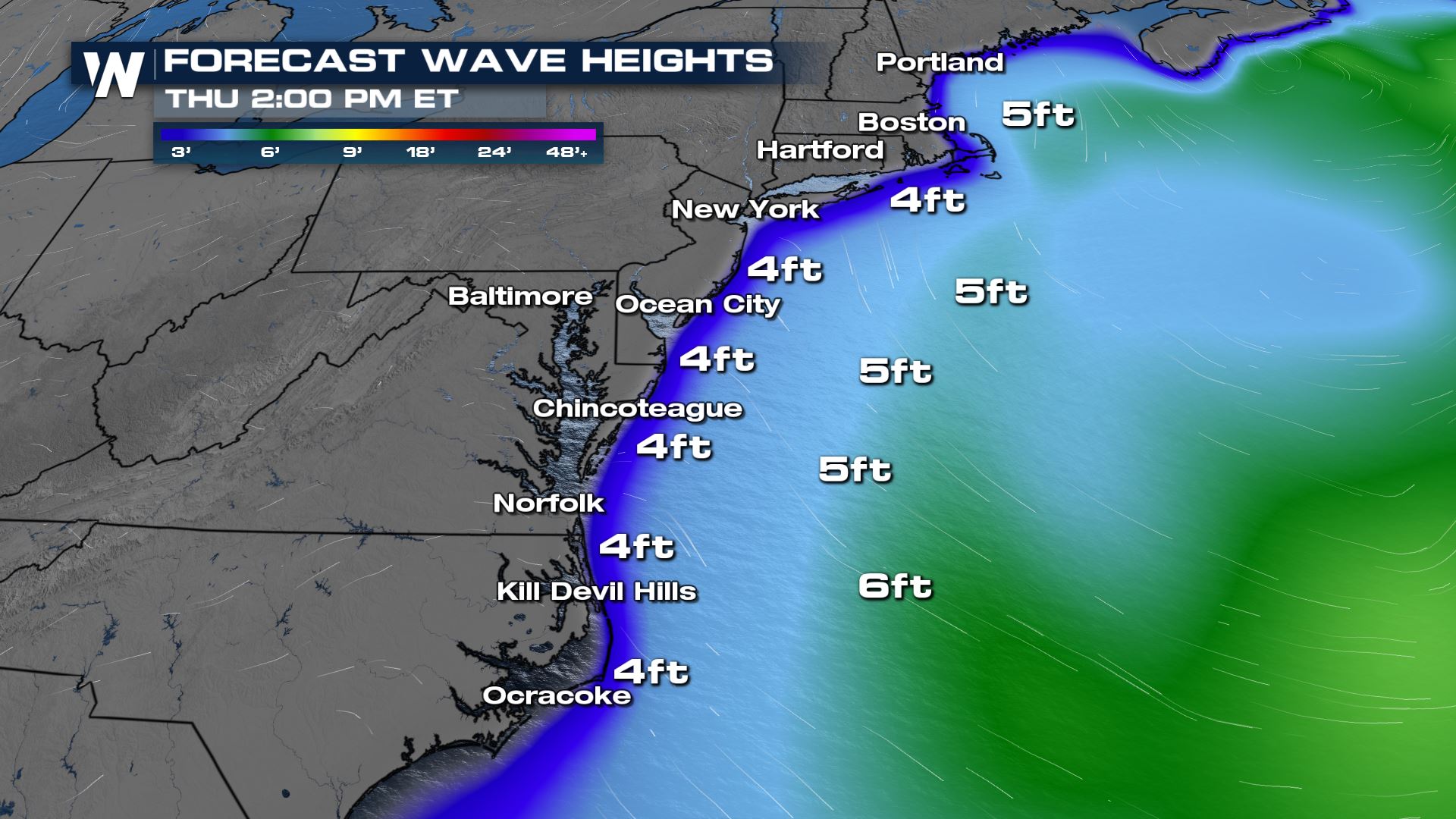 Stay with WeatherNation for the latest updates on the Eastern Regional forecast, always :10 past the hour.