Idalia made landfall in northern Florida on Wednesday morning, but impacts are not done just yet - this storm is moving quickly east-northeast with impacts still being felt across the Carolinas. Tropical Storm Warnings are still in effect for parts of the Carolina coast. This means we could see sustained winds between 39-74 mph with locally higher gusts.
6-8 inches of rain fell overnight across eastern portions of the Carolinas and additional heavy rain is expected to continue east and north of Idalia's center. Areas east of I-95 in North Carolina could see an additional 2-5 inches of rain through Thursday afternoon.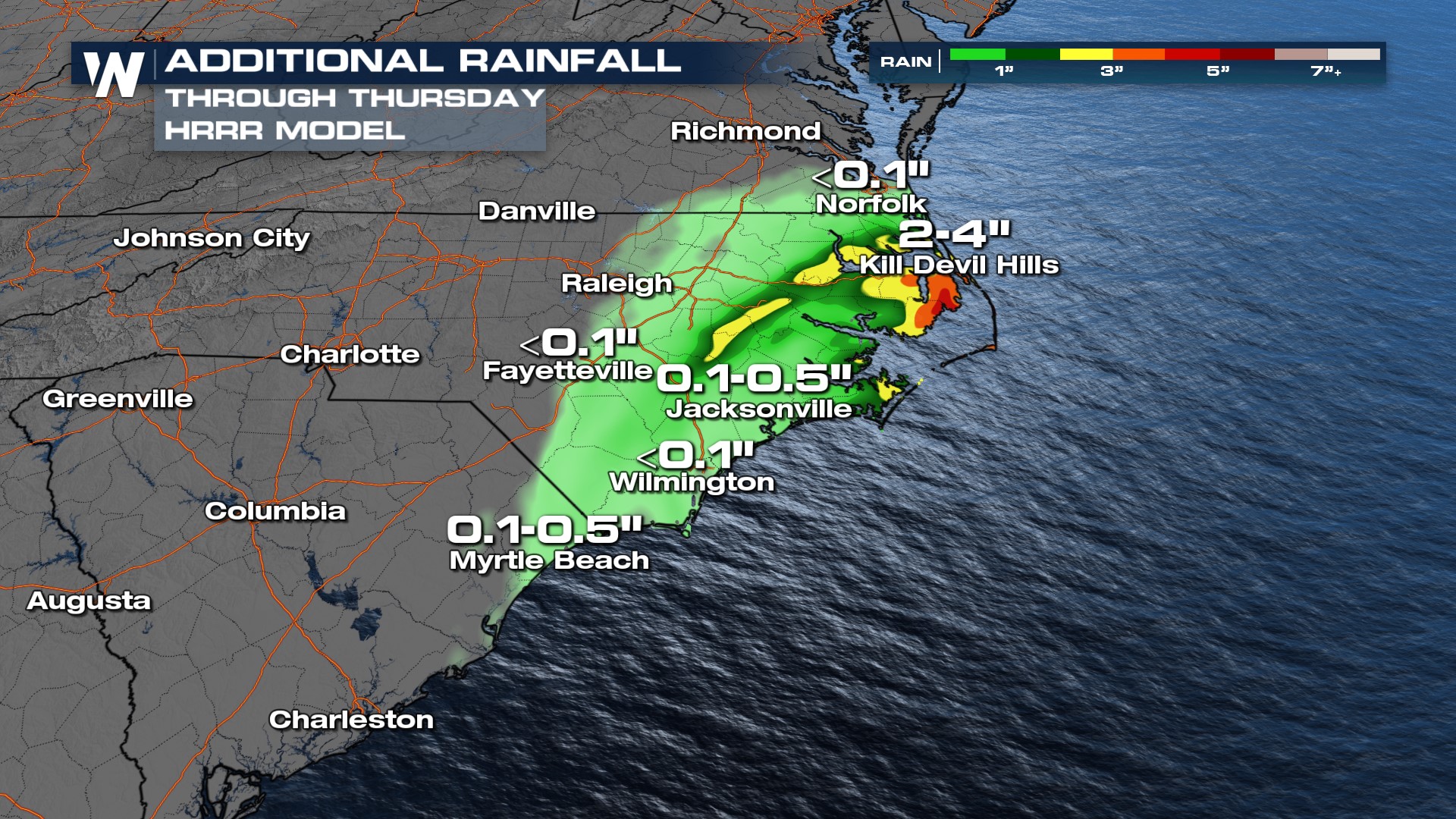 Flooding from heavy rain is still possible, particularly in area rivers, creeks, and streams. Flood watches remain in effect through today (below).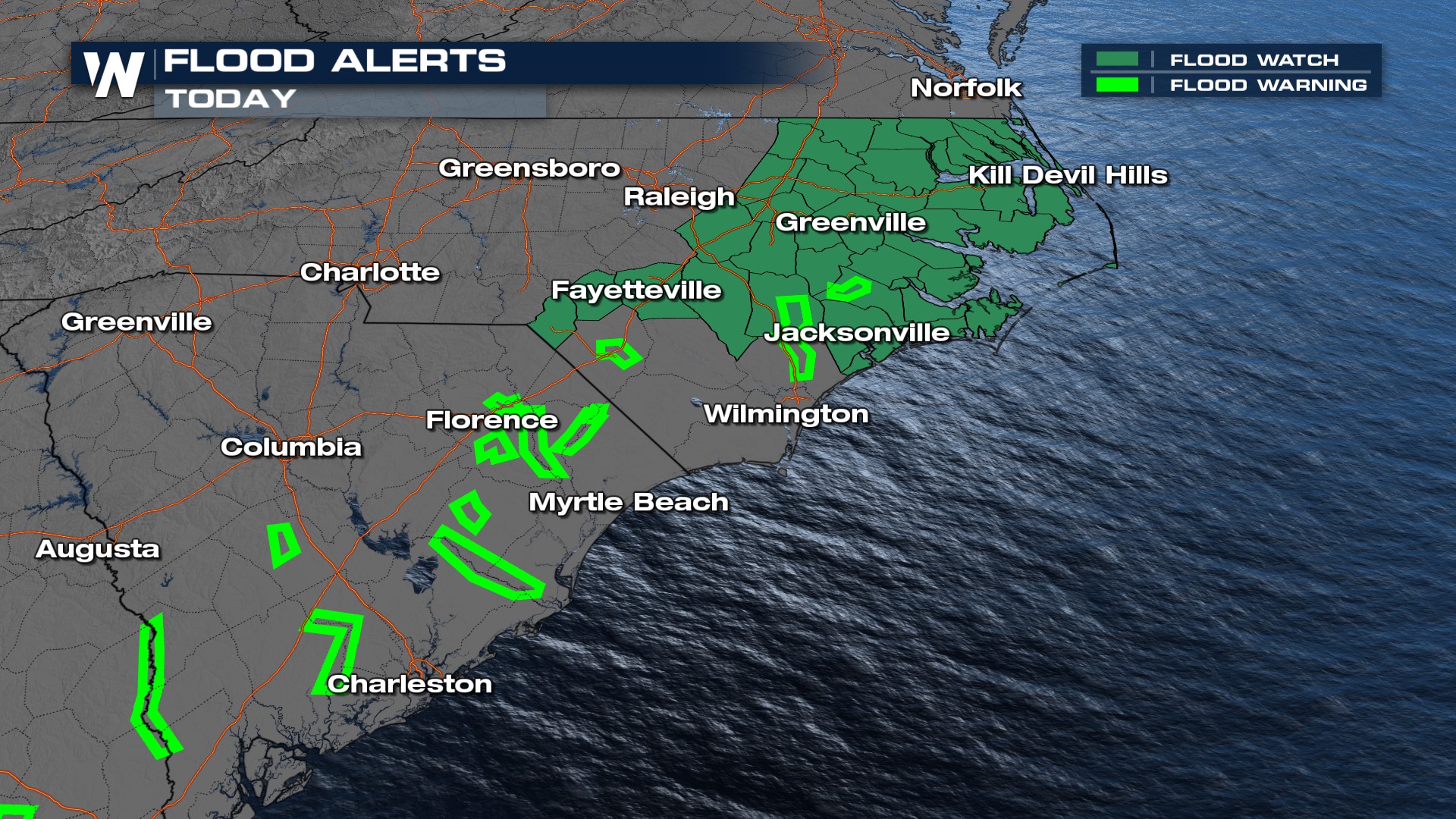 Scattered showers, gusty winds, and high surf will remain threats through Thursday, with impacts winding down through the evening hours.
Storm surge topped 2 feet in most locations along the coast of the Carolinas. Surge could still potentially top 2-4 feet between Greenville and the Outer Banks.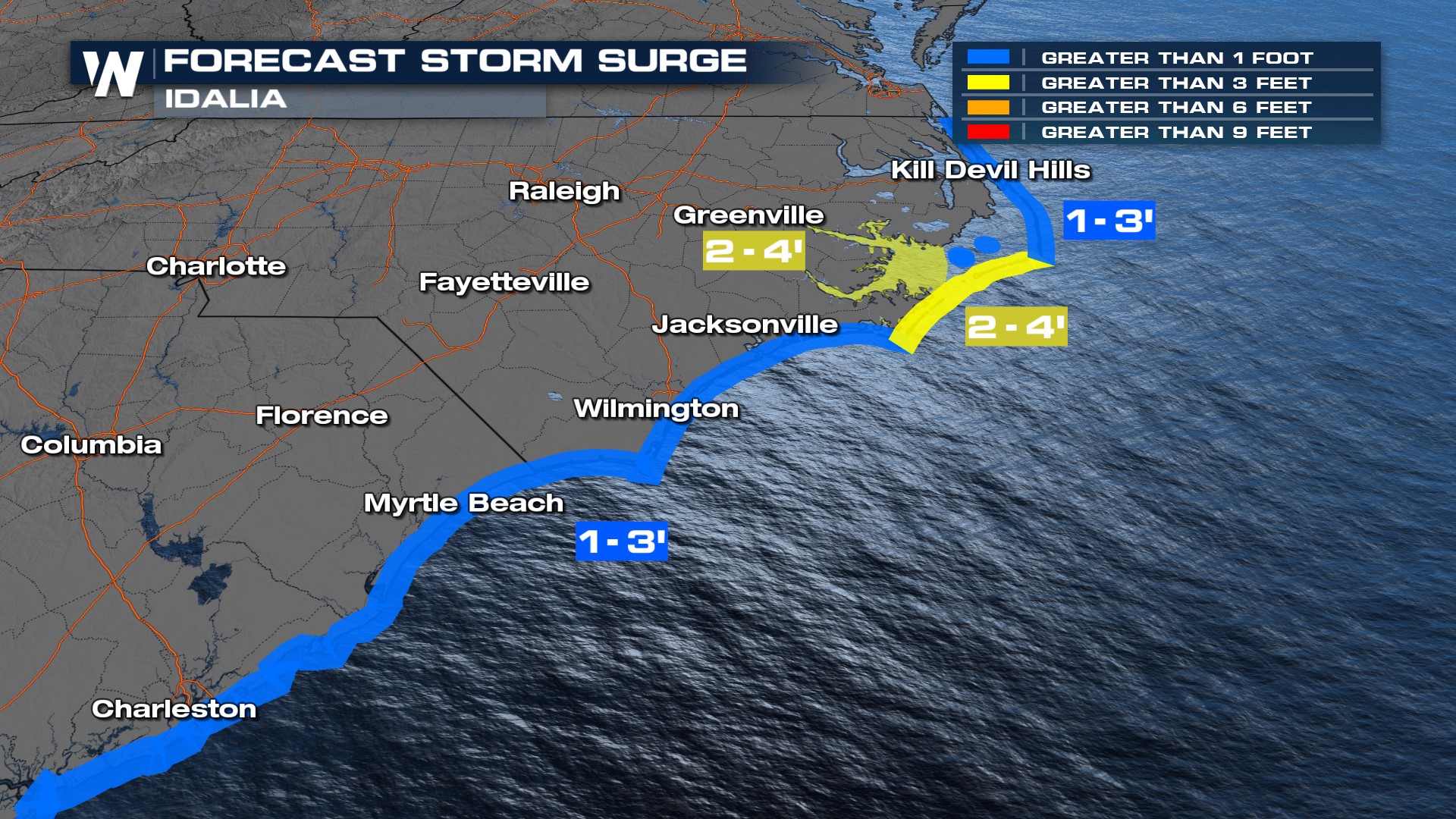 Stay with WeatherNation for team coverage of Idalia as it impacts the Southeast.