On Thursday, Texas Governor Greg Abbott declared a
state of disaster
 for 13 counties in Texas due to ongoing flooding as result of Imelda's rainfall. https://twitter.com/GovAbbott/status/1174720582946119681 Imelda quickly developed into a tropical storm in the Gulf of Mexico as it was making landfall on Tuesday afternoon near Freeport, Texas. While Imelda weakened to a depression Tuesday night, this storm has been proof that a tropical system does not need to be "strong" in order to cause big impacts. Flooding rain over southeast Texas and southwest Louisiana has caused widespread, extreme flooding.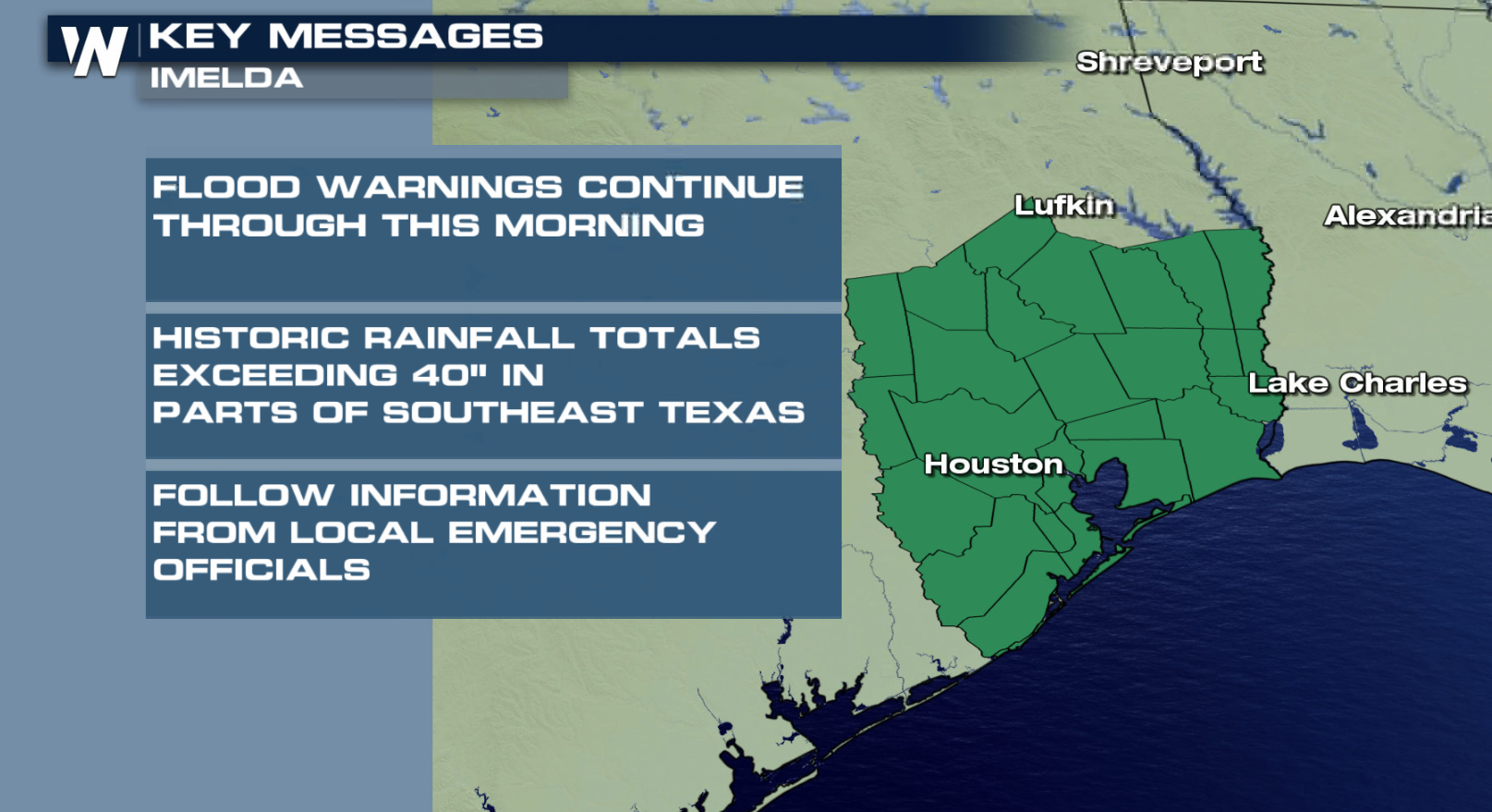 Extreme flooding developed early Thursday in southeast Texas communities, including Winnie and Beaumont, where WeatherNation had crews on the ground.  Imelda dropped extreme rainfall amounts through the day Thursday, leading to rapid and severe flooding.
[Related article: Why Imelda's Flooding Was So Bad
] https://www.facebook.com/WeatherNation/videos/430490114339074/ Thousands of residents were evacuated and/or rescued from flood waters by local emergency responders. https://www.facebook.com/WeatherNation/videos/2463718907075622/ https://www.facebook.com/WeatherNation/videos/2383690991958950/ The rainfall amounts have been staggering, with some parts of Texas deluged with more than 3 feet of rainfall since Monday. Rain totals like these now place Imelda in the top 5 wettest tropical systems on record for the Lone Star State.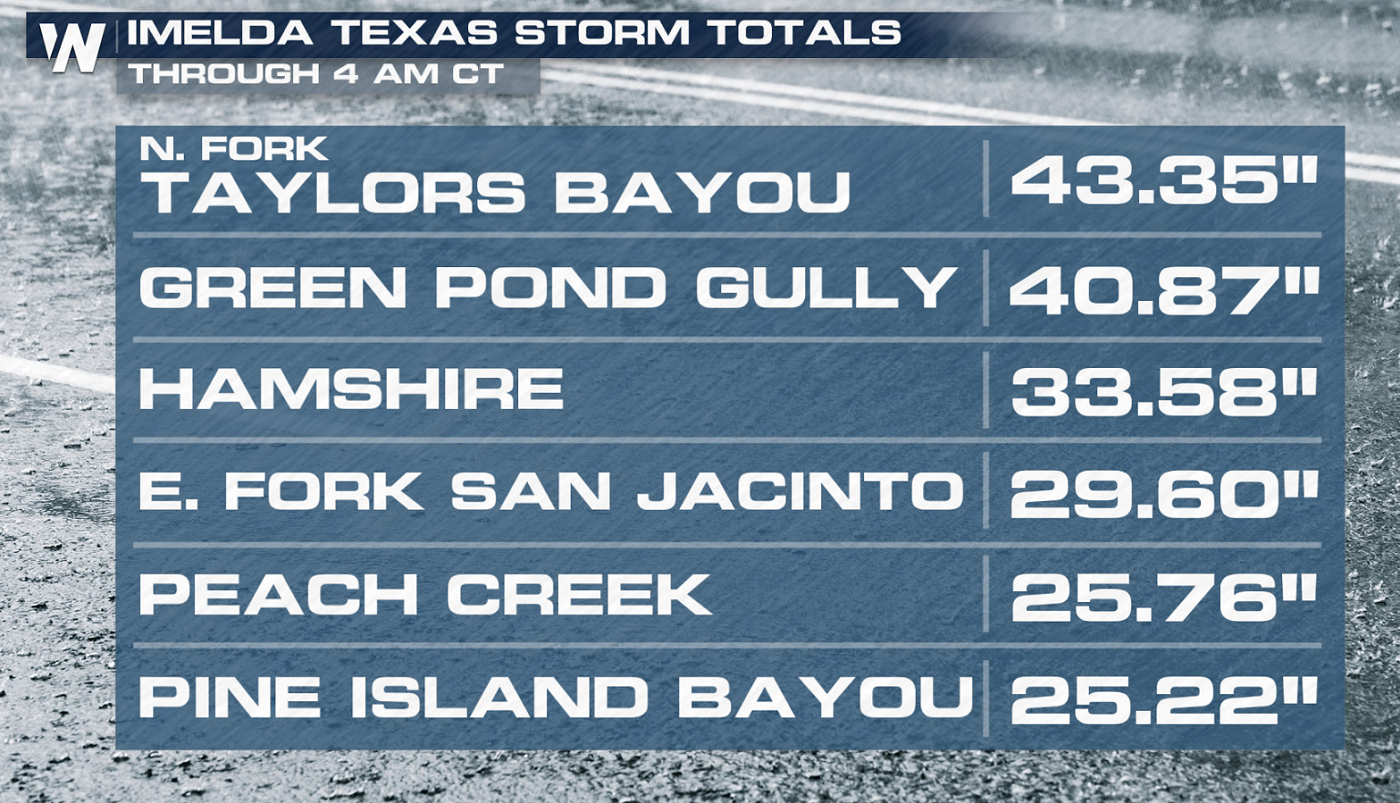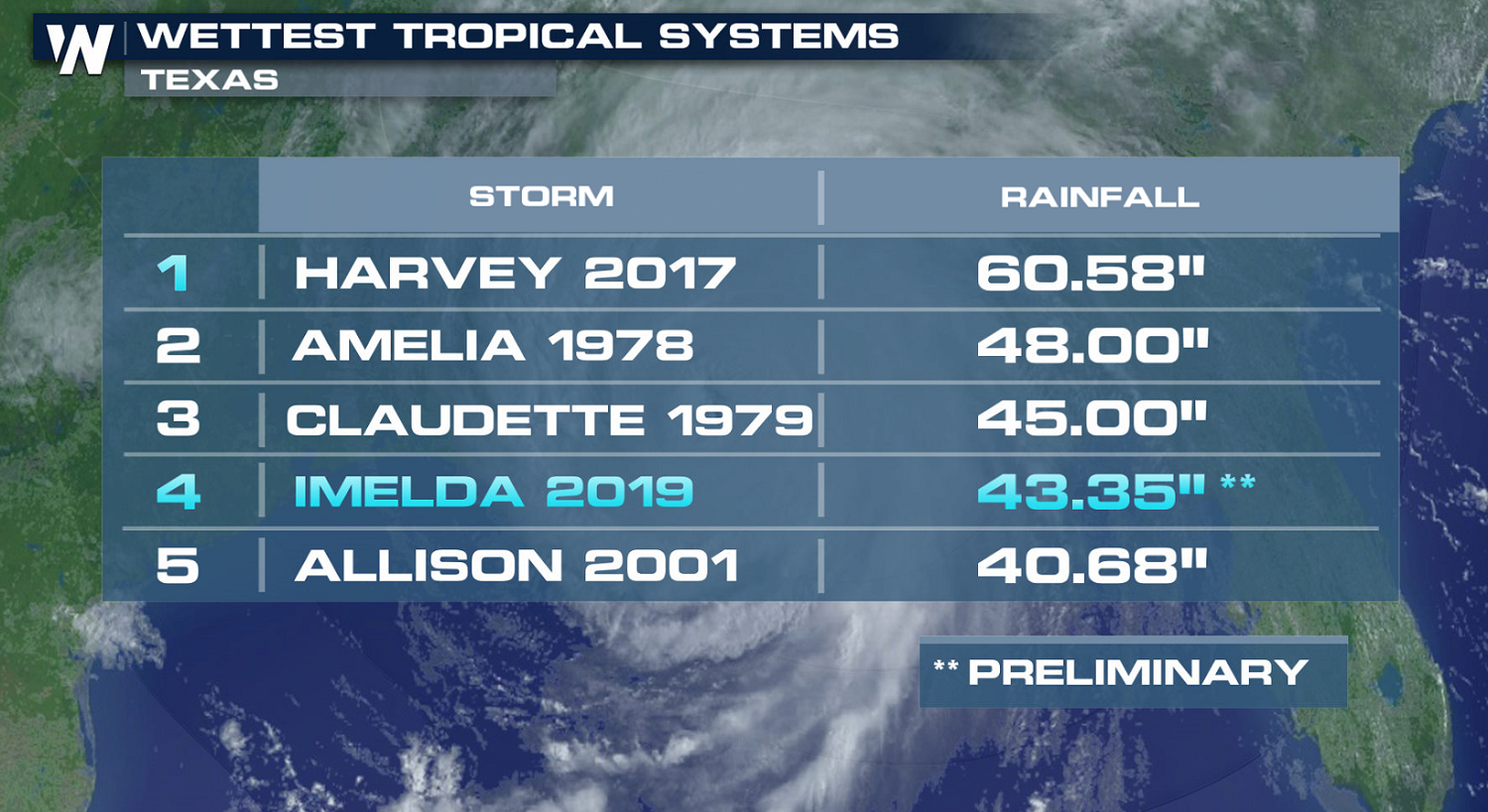 The system has been responsible for brief tornadoes that spun up over Texas Wednesday. WeatherNation field correspondent, Brandon Clement, captured one tornado live on the air with WeatherNation from a drone. https://twitter.com/WeatherNation/status/1174639272910970885 Imelda will drift inland over Texas, remaining in a very warm and moist environment. Due to the slow movement of the storm, heavy rainfall and flash flooding will be continued risks through today (Friday), though the rain will finally let up.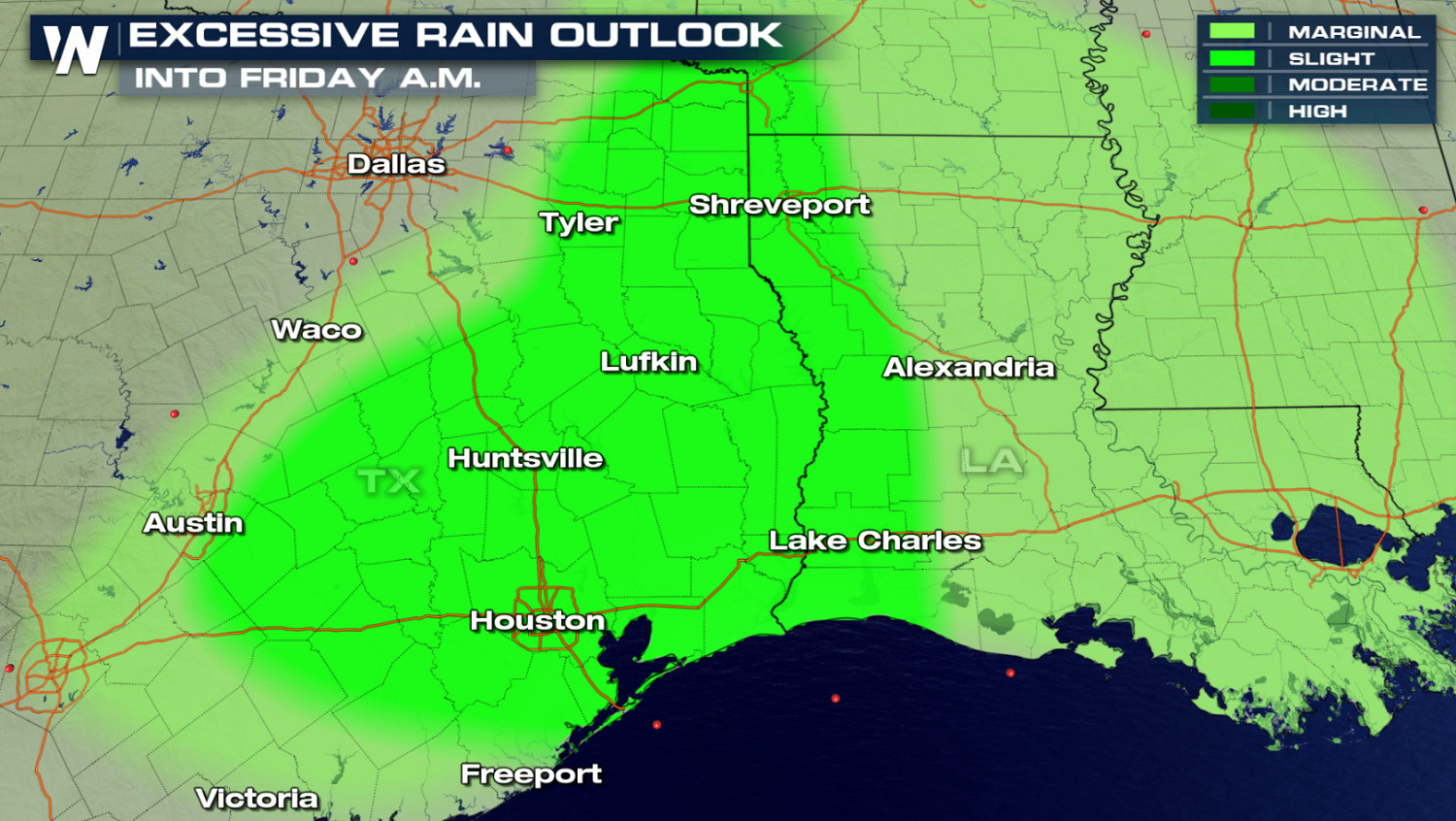 While too much rain has caused extreme flooding,  the rain is also needed across Texas - just not so much, so fast. Drought conditions have developed throughout much of the Lone Star State in recent months. This rain from Imelda, while causing extreme flooding, will be beneficial to the drought conditions in the long run.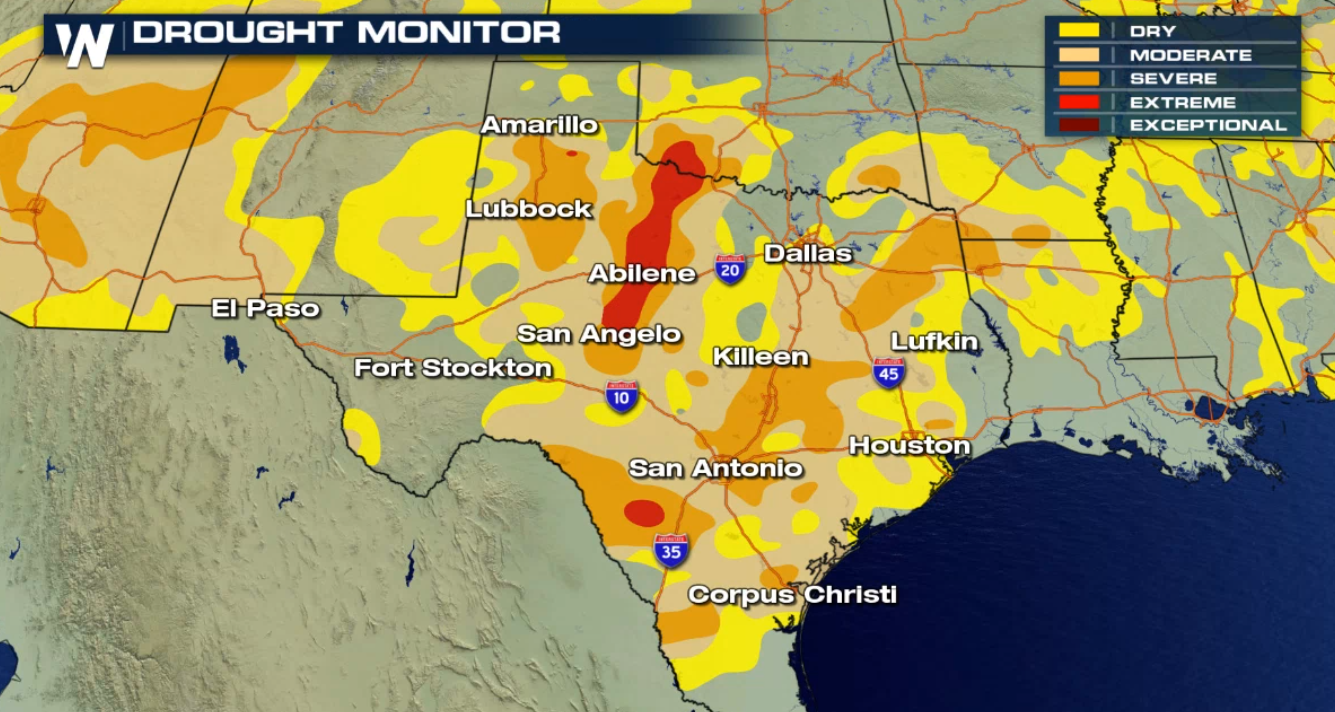 Stay with WeatherNation as we continue to follow this developing story. Don't forget you can stream WeatherNation anytime on these stream outlets--->
WEATHERNATION