After Imelda dropped
torrential rainfall across Texas and Louisiana
, the flood threat now moves north to the Midwest United States.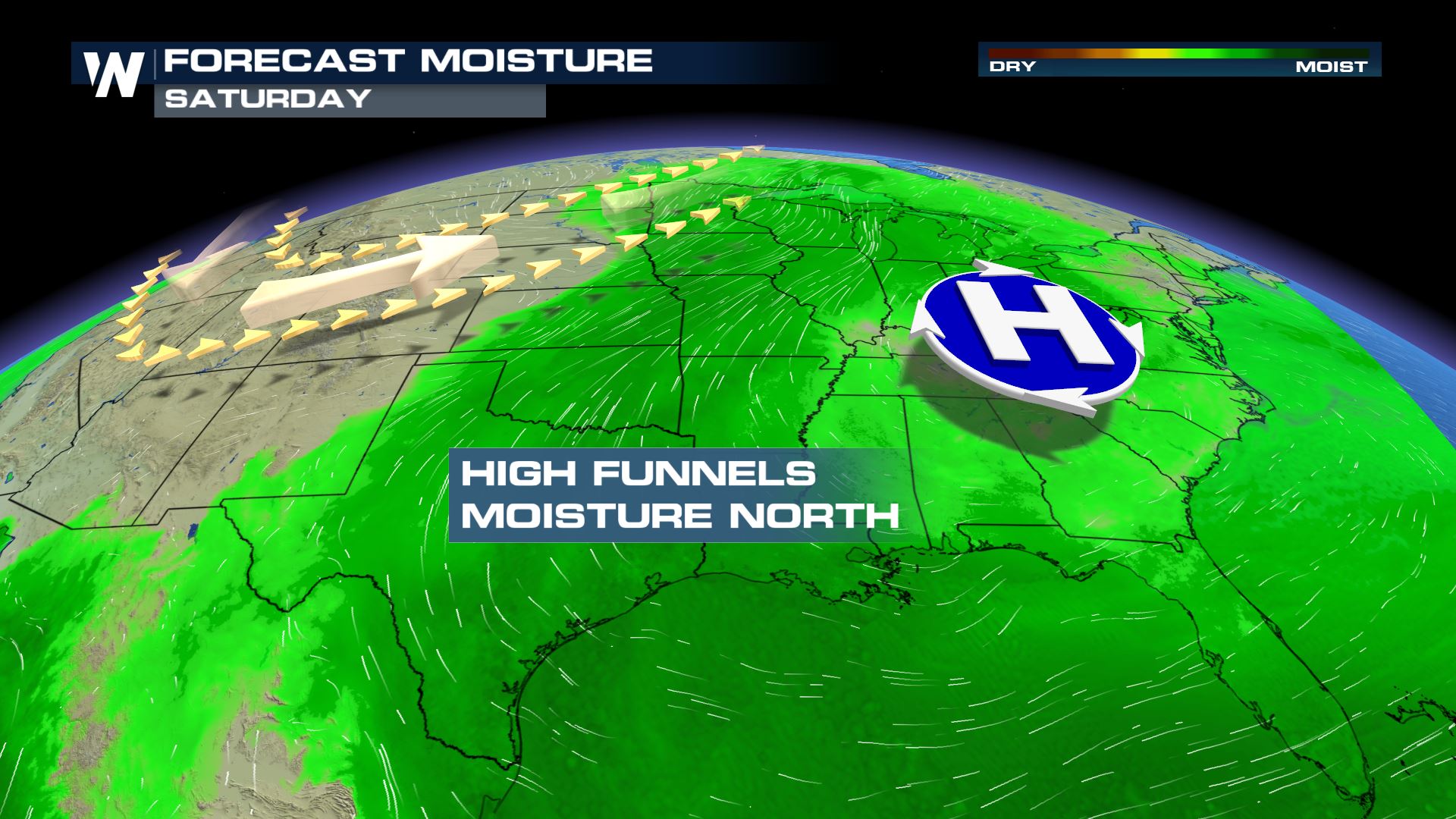 Flash flood watches have been issued for parts of Kansas, Missouri, Nebraska, Illinois and Iowa in anticipation of the heavy weekend rain. A flash flood watch means there is a heightened potential for flash flooding in the near future and you should be prepared to take action, if needed. On the other hand, a flash flood warning means that high water has already occurred or will shortly and you need to take action now.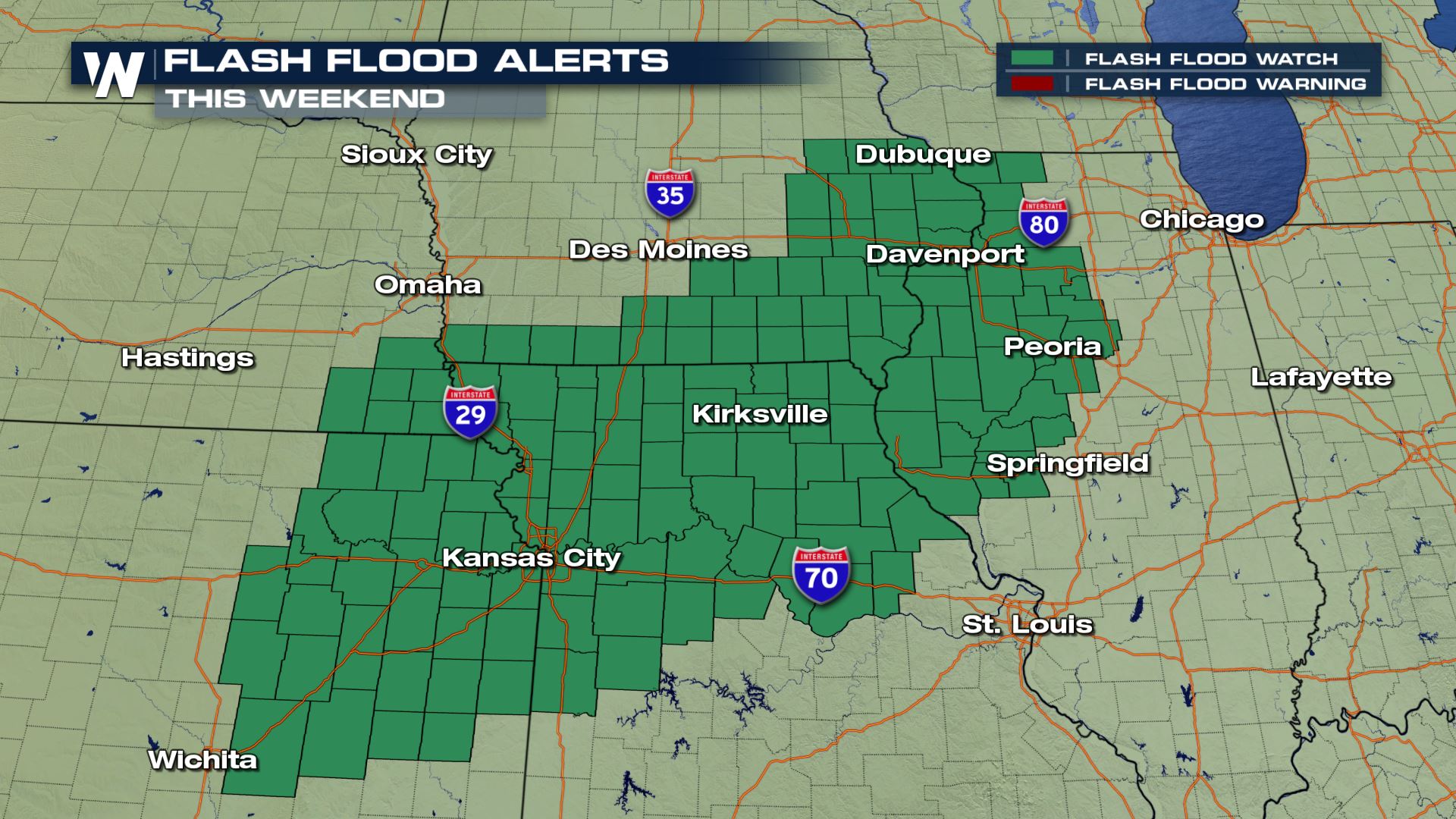 The heaviest rain will occur between Saturday night and through the day Sunday. Total rainfall will be in the 3 to 6 inch range, however it's not just about the overall amounts. This is tropical moisture that will come down very heavily during a short amount of time. We're more concerned about rainfall rates, of which will reach 1-2 inches per hour at times this weekend. That's when the fastest flooding occurs (flash flooding).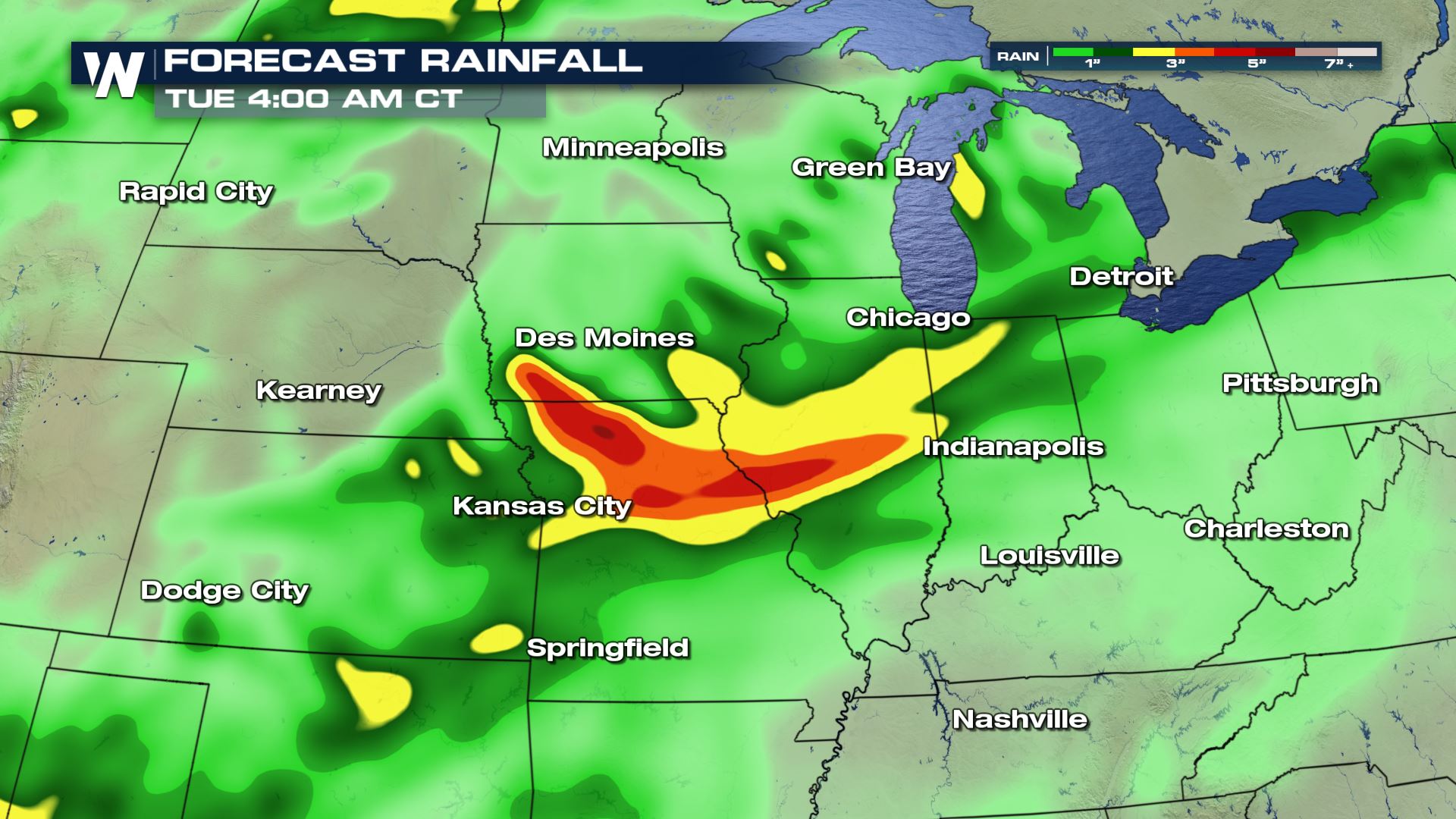 This weekend's rainfall will be associated with the remnant moisture from Tropical Storm Imelda. The storm is no longer a tropical entity and has dissipated, but the moisture it carried inland is still hanging around. The moisture will meet up with a slow-moving cold front and dump out of the sky via downpours this weekend.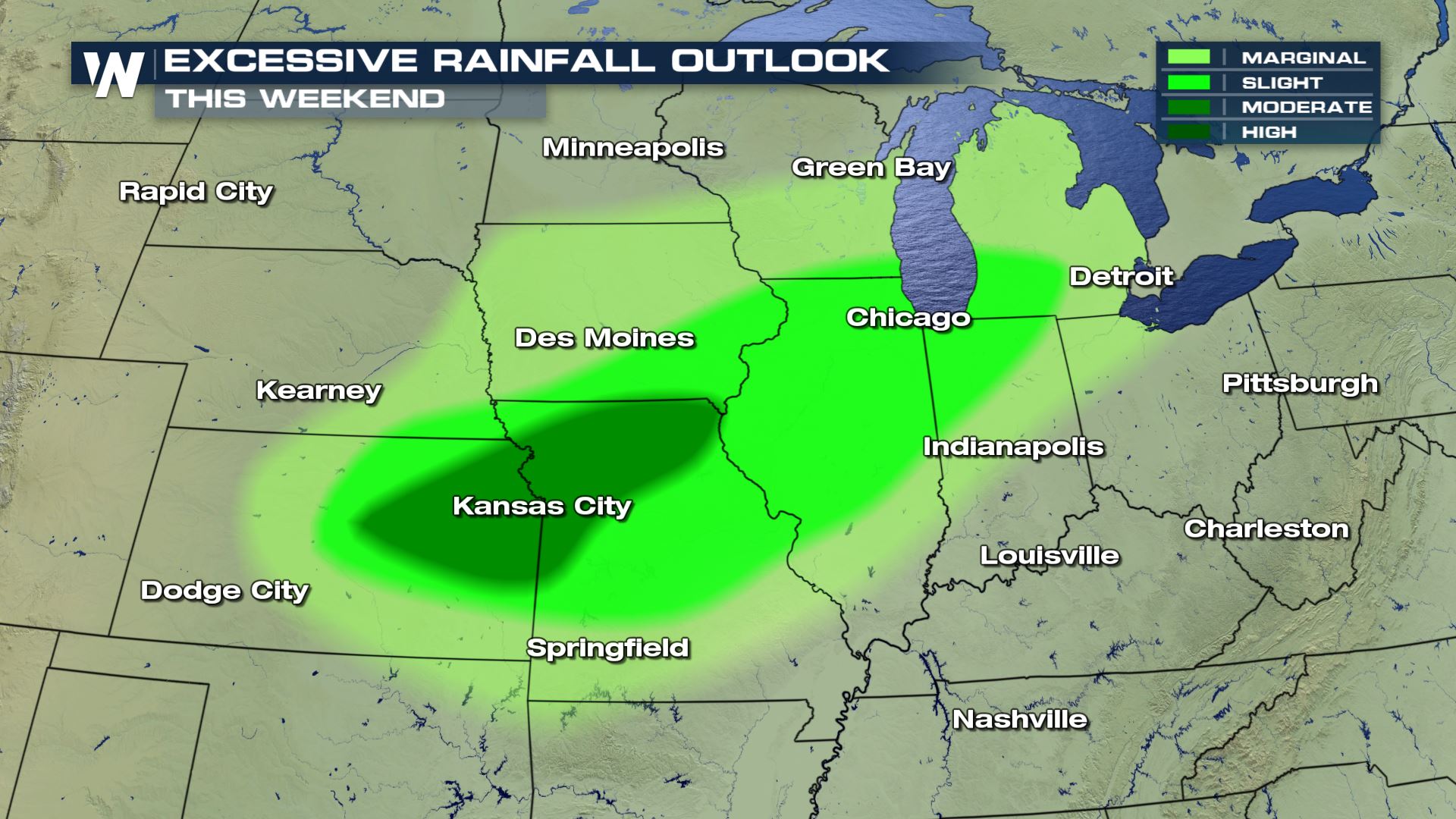 The conditions should start to clear Monday, but not before areas see high water. Stay weather aware and weather ready this weekend!