Florida. The Sunshine State. Usually, that's the case but cloud cover, rain showers, and cooler temperatures is how we have spent most of our last weekend of winter. Our severe weather threat has ended for the state of Florida, but an additional batch of rainfall can be expected overnight. The good news is that once rain moves out by the morning, sunnier skies will move in
Once the rain clears, temperatures should start to warm back up, but it will take until Tuesday before seasonable temperatures return to the state.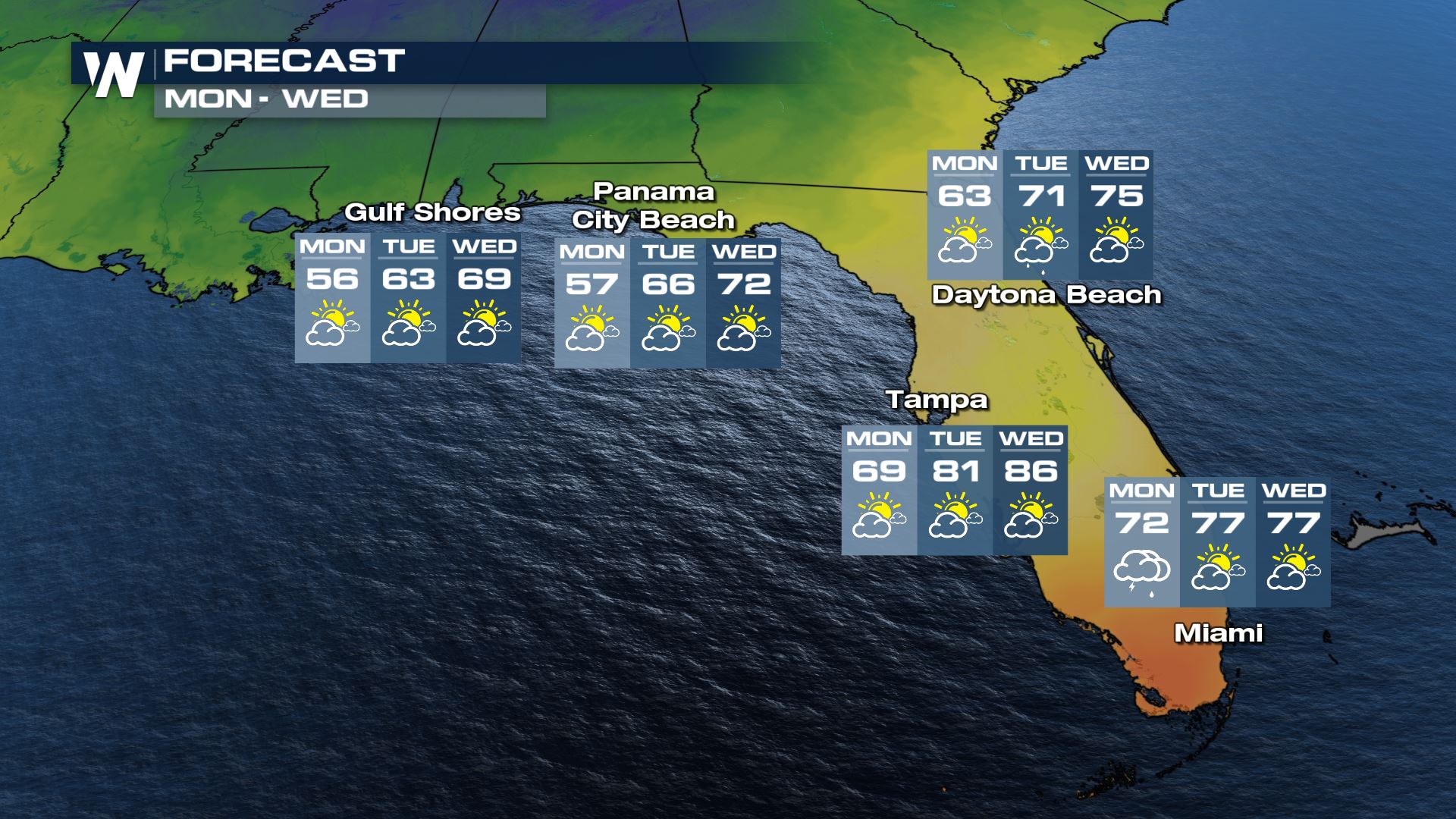 The rip current risk will be moderate at many beaches, so be sure to check the color of the beach flag at your favorite sandy location. Though, the weather may not be ideal for ocean time!