We've detailed at length how incredibly active the 2018-19 winter has been for the West Coast. Here's a few numbers to show you just how crazy it's been. In some of Utah, California and Colorado's ski resorts, a full season's snow has already been observed, with several weeks still to go in the winter snow season.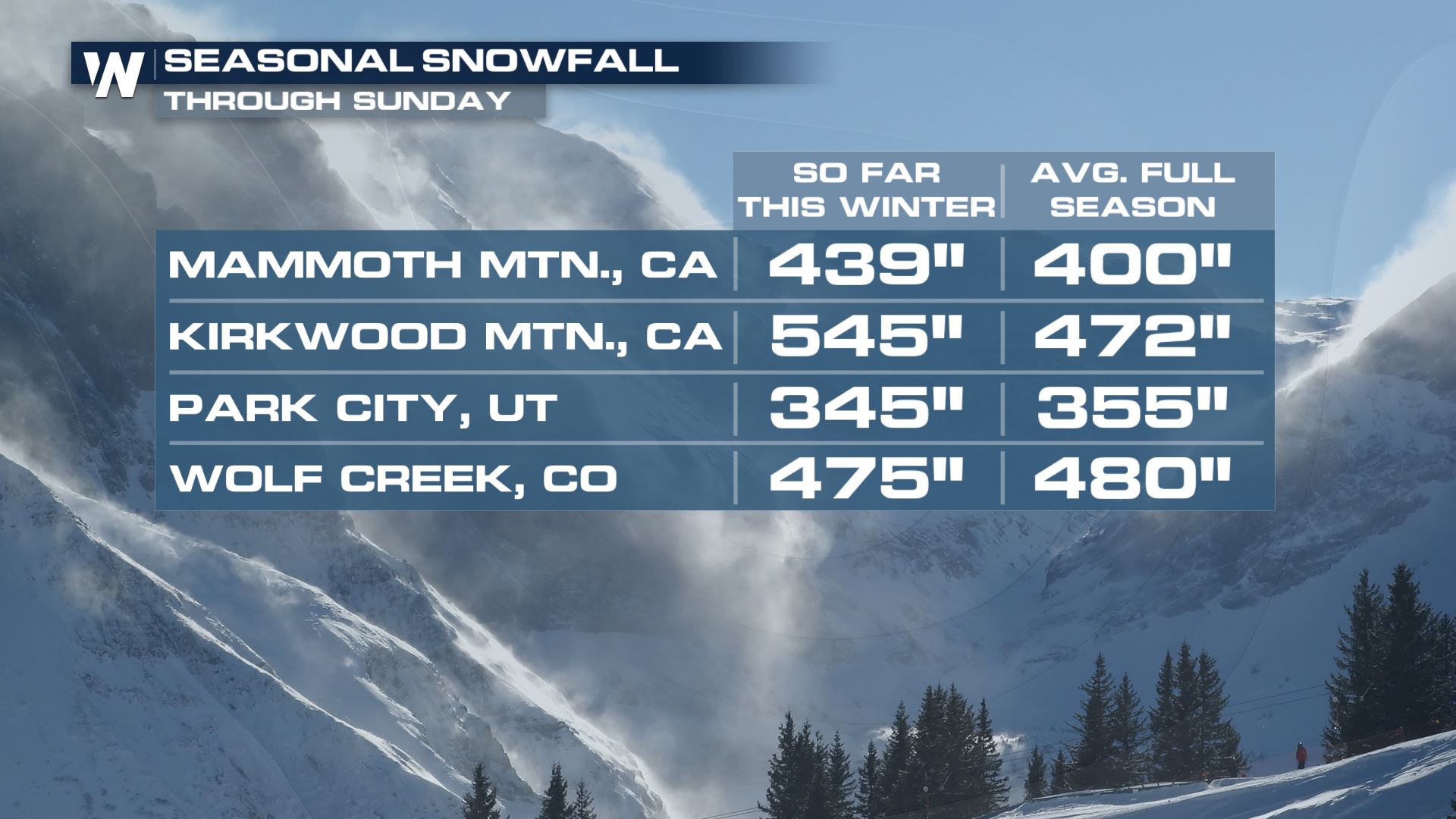 San Francisco, California has seen five inches more rain than usual so far this year, helping the Golden State finally wipe away its historic, multi-year drought.
California snowpack, meanwhile, is running at an incredible 154 percent of season-to-date levels. California's snowpack is a vital source of drinking water and helps stave off wildfires.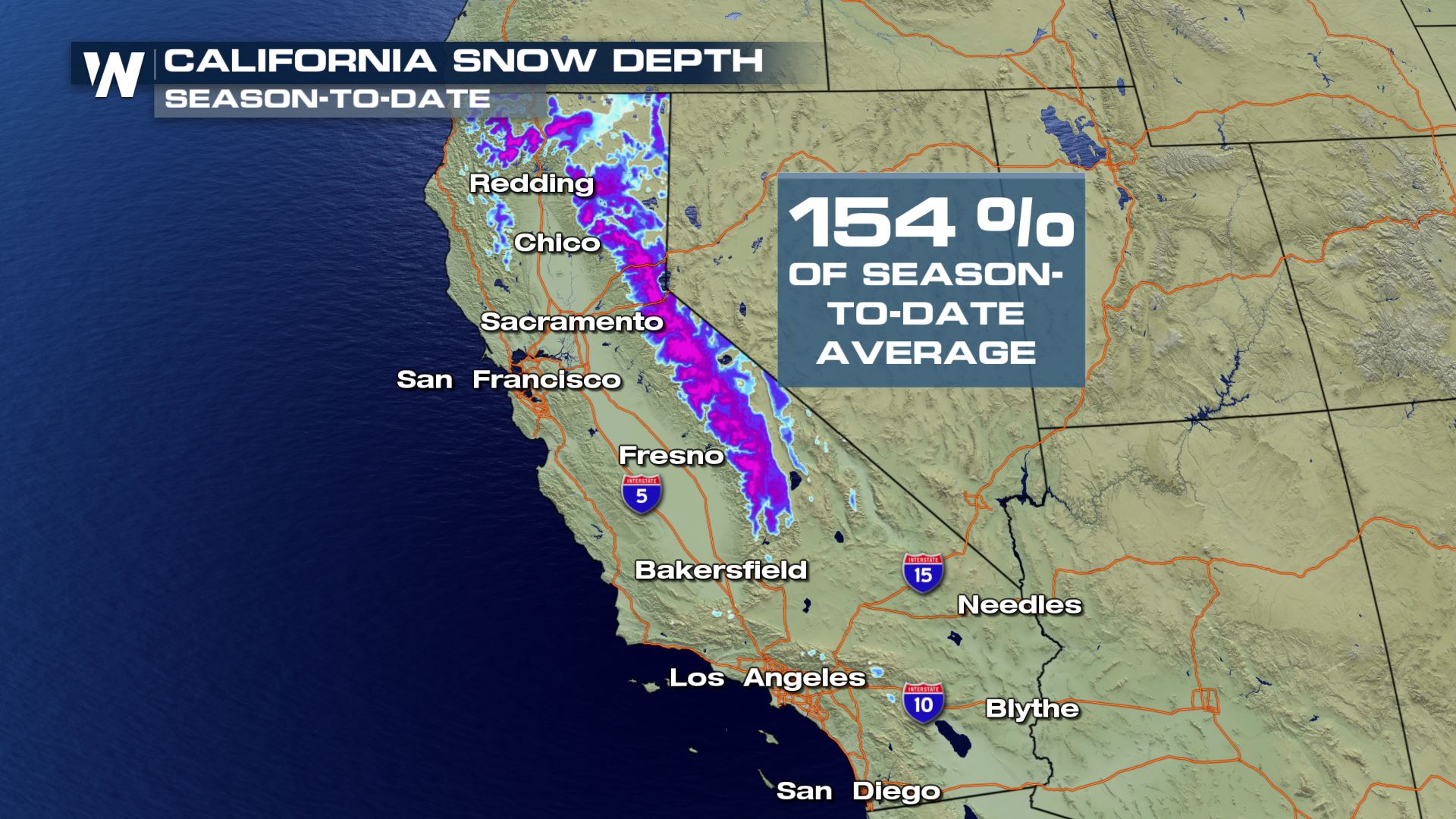 Colorado, meanwhile, is also enjoying a boom snow season. Buoyed by some parts of southern Colorado running at 150 percent or more of average, the Centennial State is enjoying a terrific winter filled with plenty of snow. This is particularly important for the Colorado River, which starts in the state of its namesake and provides drinking water for California, Arizona, Utah, Colorado, Wyoming and Nevada.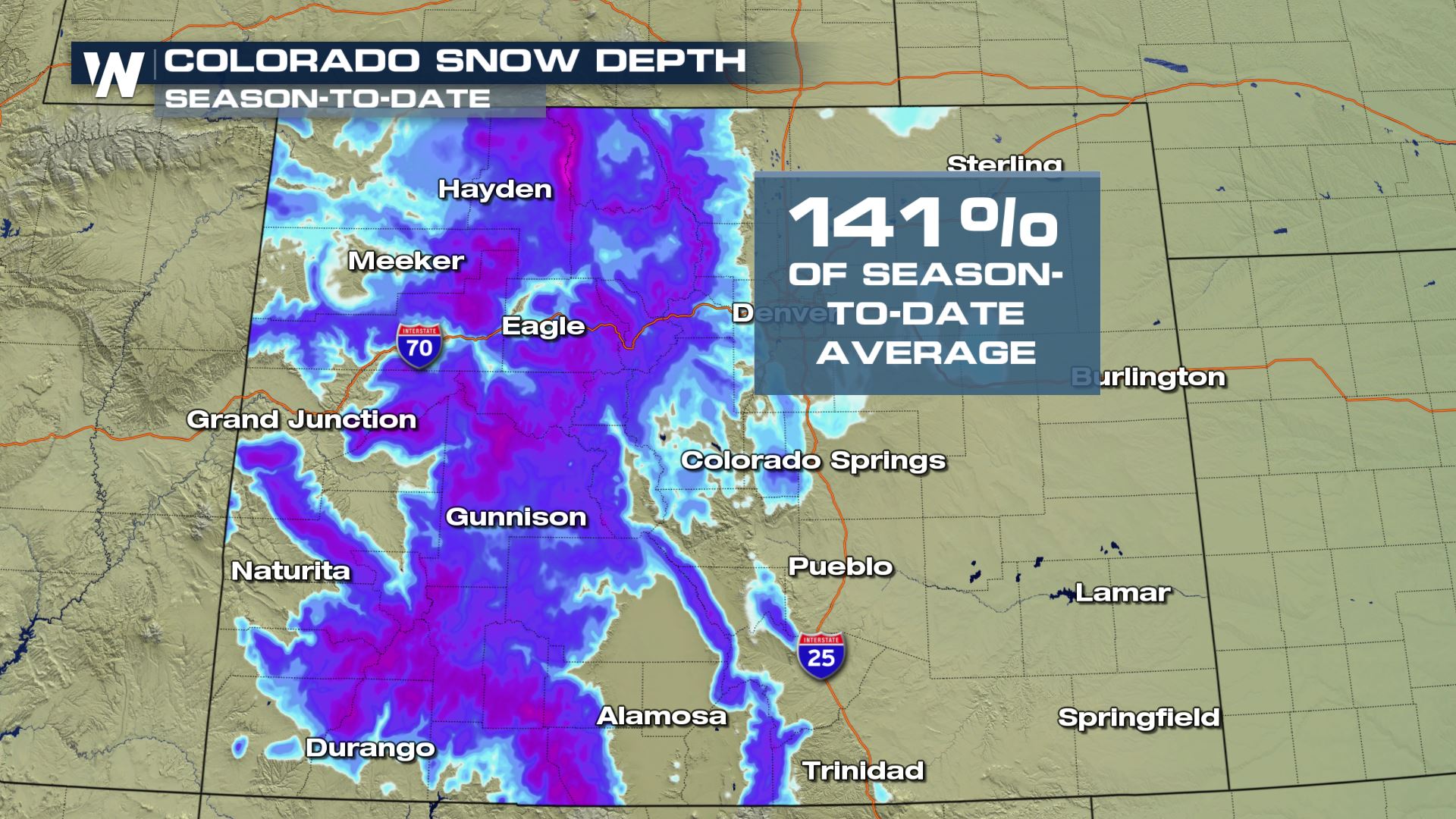 Another active week across the West
will likely further boost these numbers, particularly in California. For WeatherNation: Meteorologist Chris Bianchi