Florence continues to be a potential threat for the Southeast coast of the United States. The storm continues to move toward the west as a tropical storm, but over the next few days is forecast to rapidly intensify, potentially reaching Category 4 strength with wind forecast to reach 145 mph just off the shores of the southeastern United States. The most recent measurements of the storm have it with maximum sustained wind of 65 mph, moving to west at 7 mph.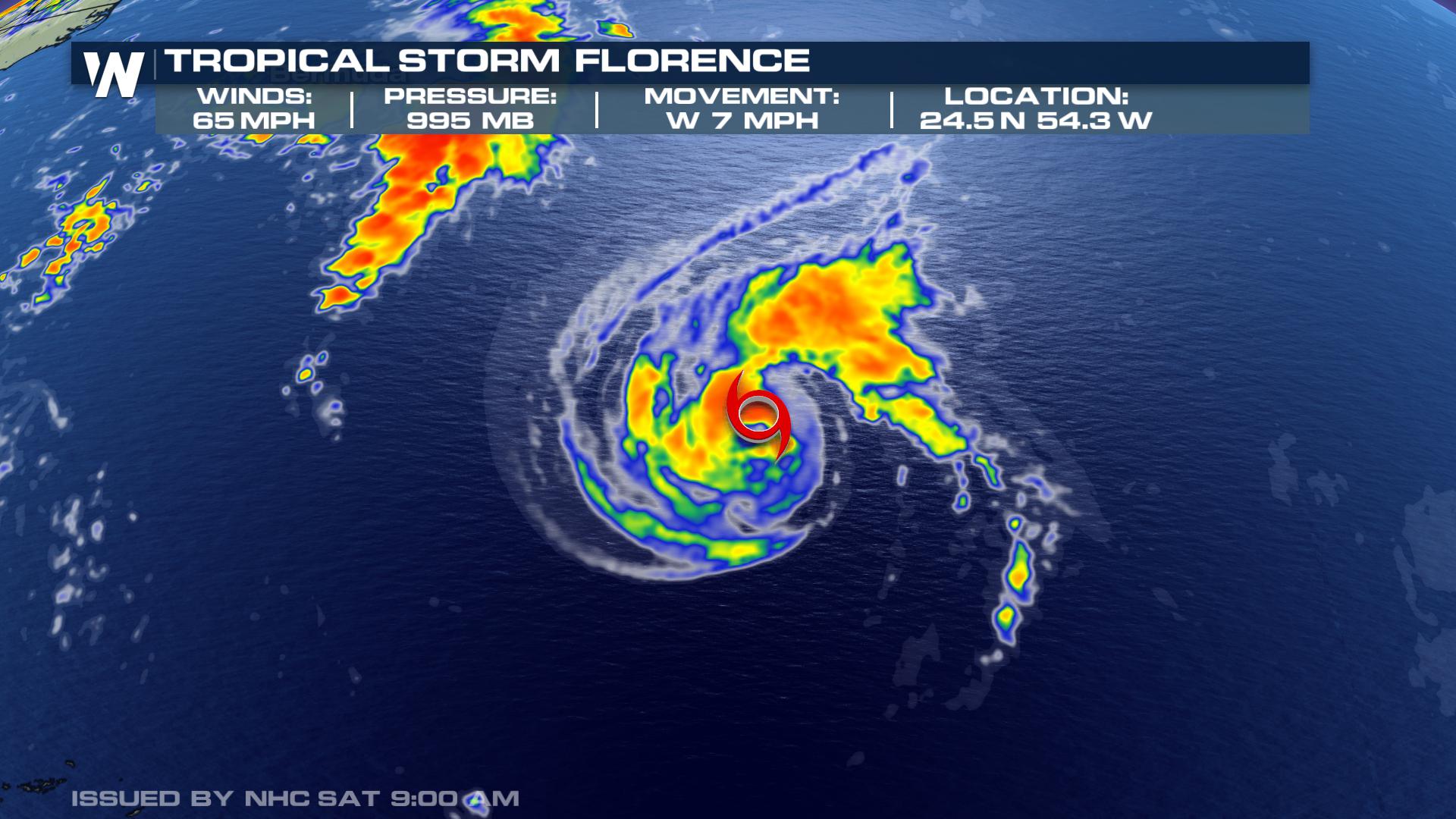 Florence is expected to rapidly intensify as it moves into warmer ocean waters at the same time wind shear acting against the storm continues to weaken. Between Sunday and Monday, the storm is expected go from a category 1 to category 3 storm, with max wind near 115 mph. After this, the storm is forecast to strengthen more.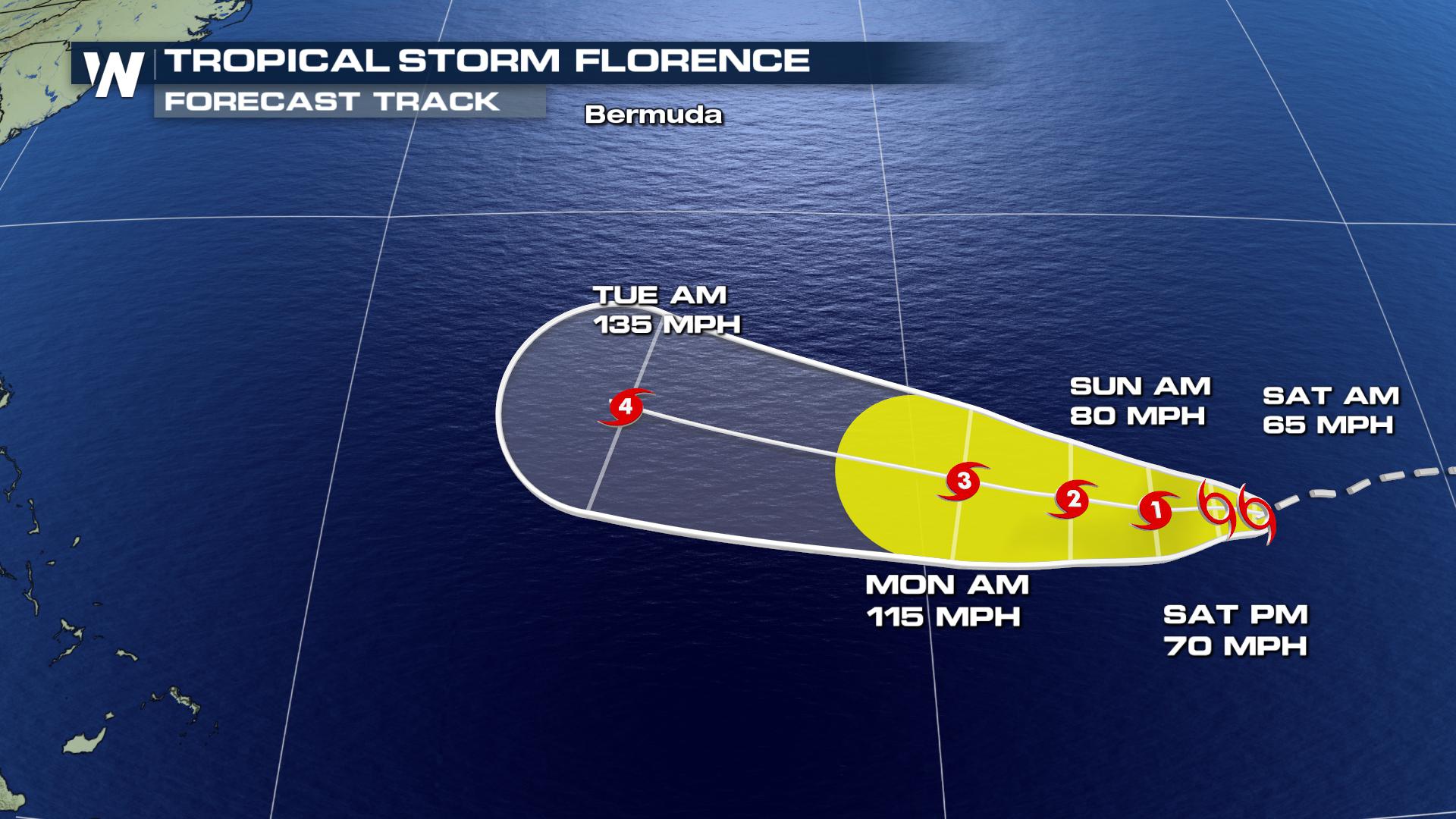 By Tuesday and Wednesday, the 11th and 12th of September, Florence is forecast to be a major hurricane offshore of the Southeast coastline. While some previous forecast models have shown the system curving to the north, the latest forecast track from the National Hurricane Center has the storm moving more directly toward the Southeast coast. And each update from the major weather models continues to advertise the idea of a continued west-northwest track.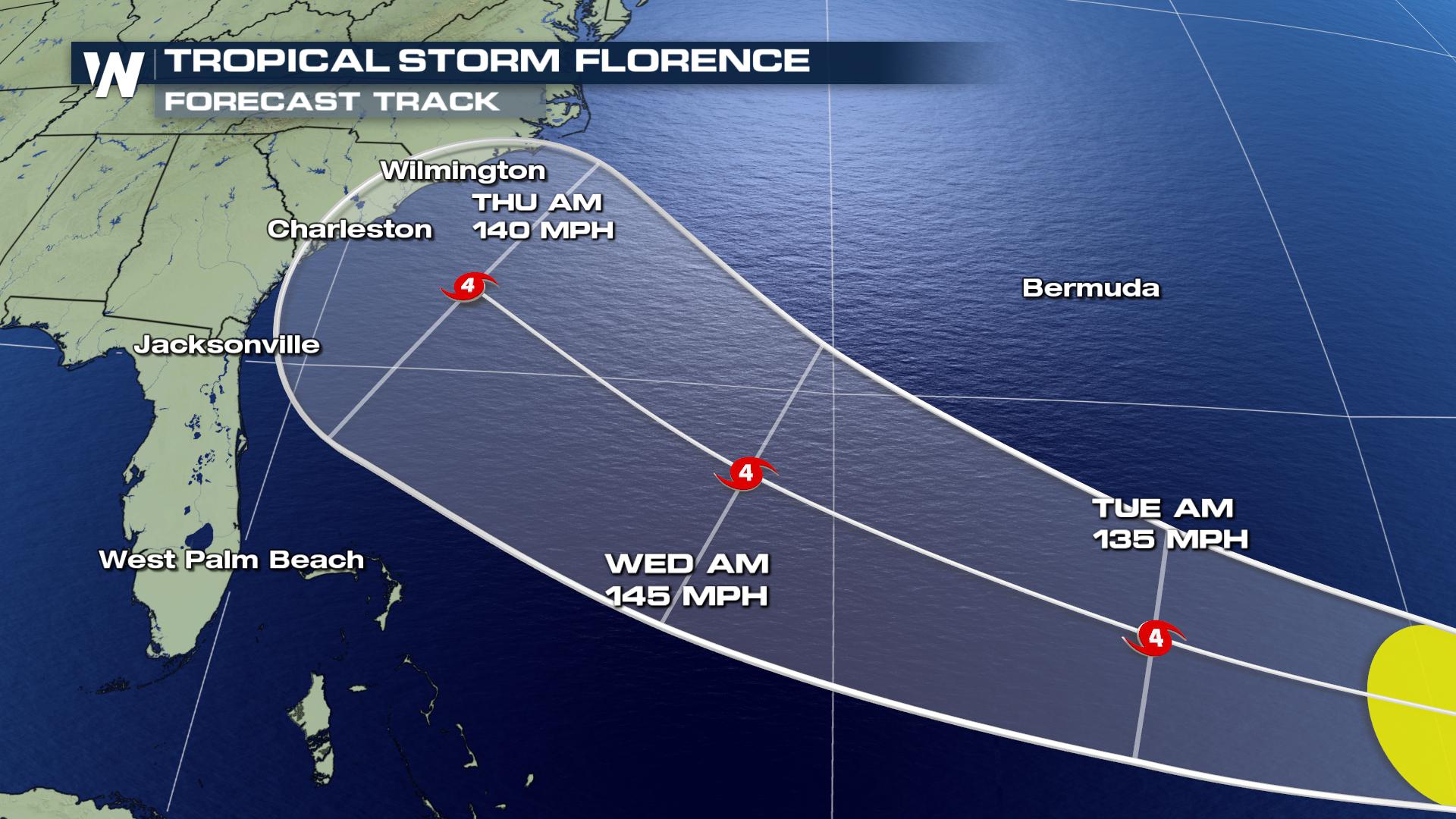 If you're along the East coast and going to the beaches this weekend, be aware of dangerously-strong rip currents. Swells from Florence are expected to reach the seashore, so check the local beach conditions before you hop in the water.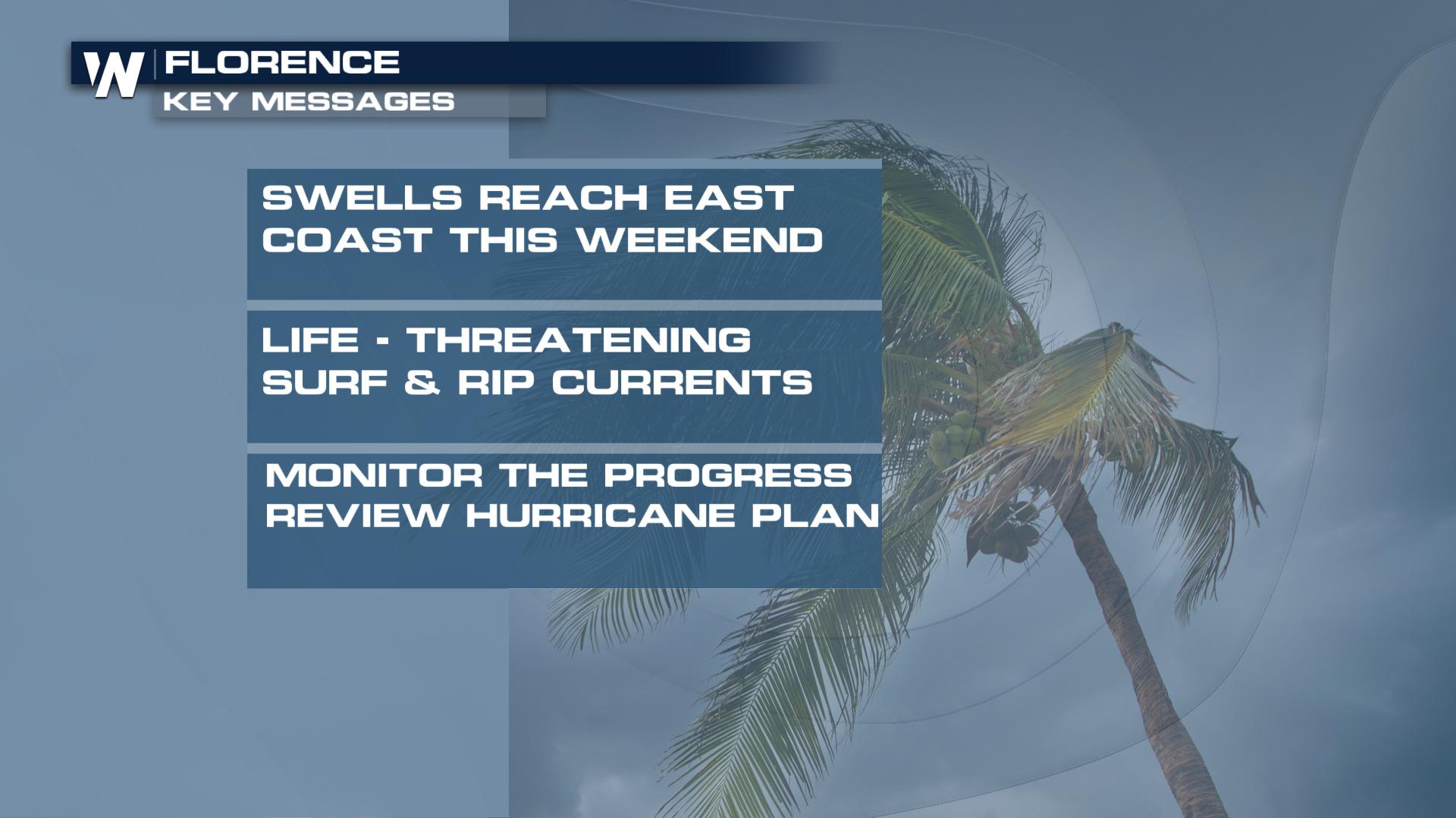 Beyond the beach, folks along the East coast should ensure they have their hurricane plans in place. Continue to monitor the progress of Florence through the weekend. It is still too soon to determine exact location-by-location impacts, magnitude, and timing. For WeatherNation, Meteorologists Steve Glazier & Marcus Walter