A strong shortwave and surface cold front will sweep across the Great Lakes and into the Northeast today.  This will likely lead to some bursts of heavy snow across New York State and into New England.  Here is the very latest on this forecast:
Next System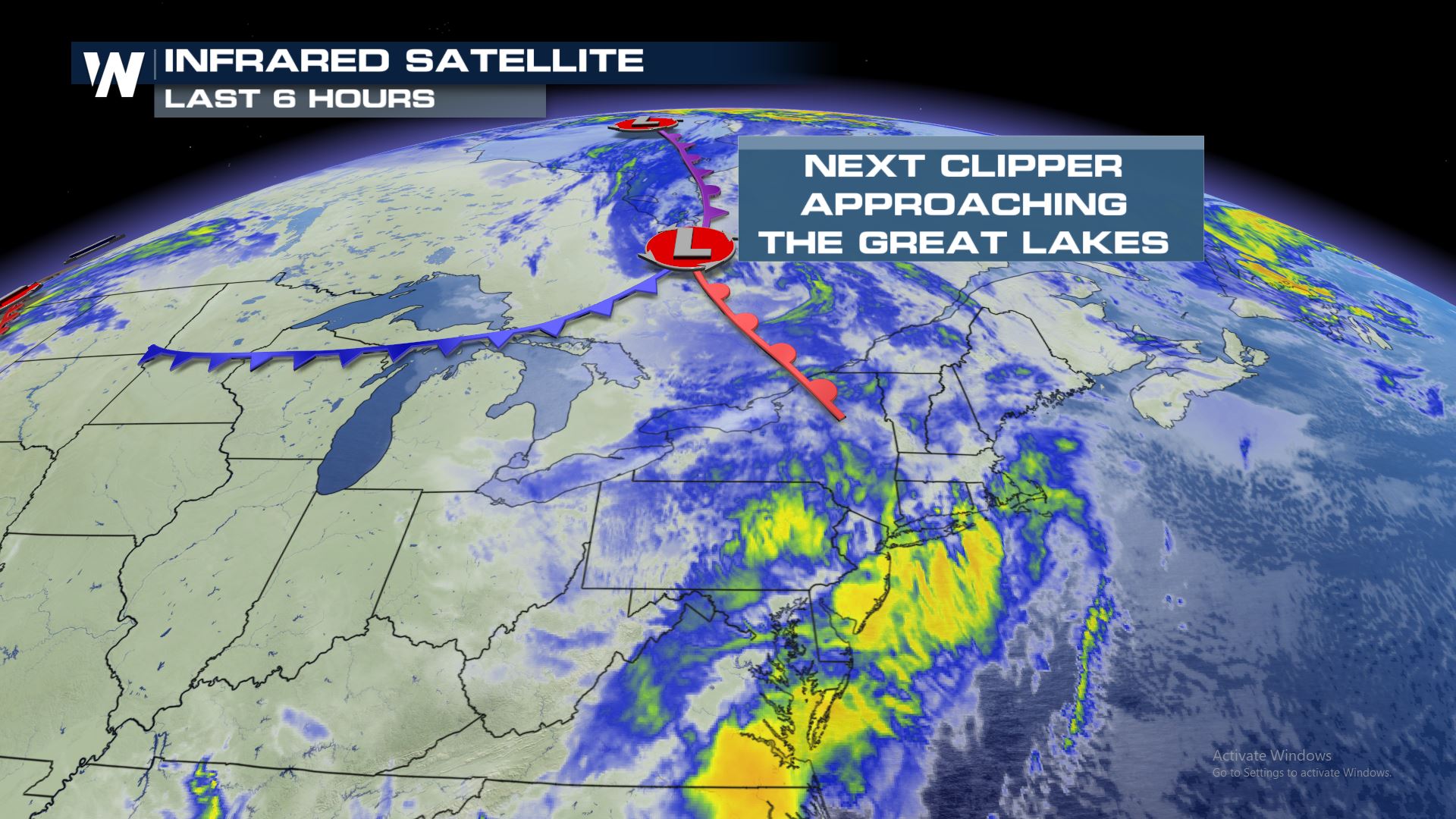 The system that will bring the snow is moving through the Great Lakes and Northeast today and will continue to impact cities such as Buffalo, Rochester, Syracuse, Binghamton, Bennington, and Portland (just to name a few).
Winter Weather Alerts
Winter Weather Advisories have been issued for upstate New York as well as the southern spine of the Green Mountains of Vermont. This includes the Tug Hill Plateau and the higher terrain. Up to 3-6" can be expected in these areas with likely less than 3" in the lower terrain.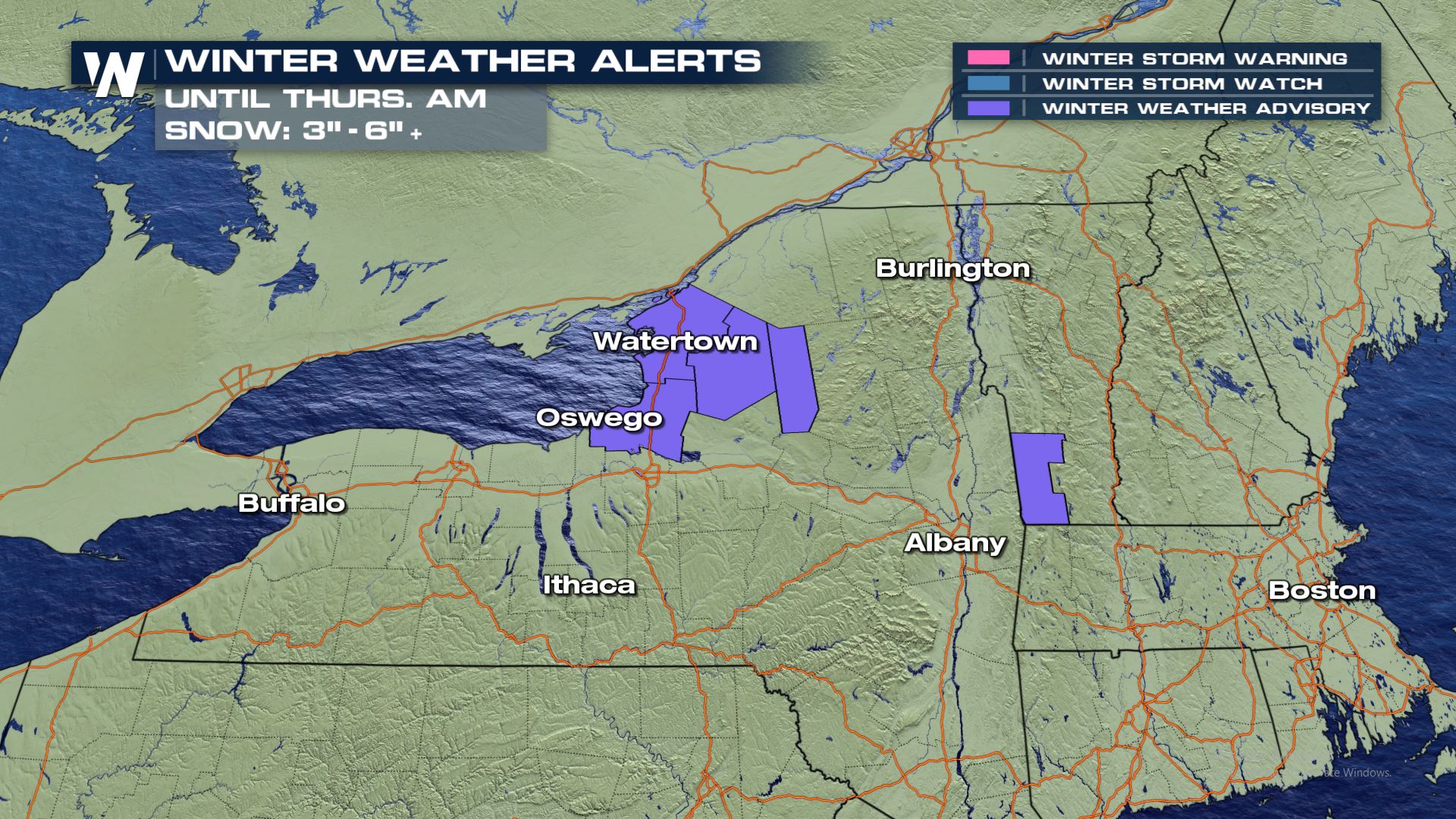 Forecast
As of this writing Buffalo, New York has already picked up two inches of snowfall from this event! Now, snow extends as far south as Pennsylvania and crosses into Vermont and New Hampshire. By early afternoon, we can expect snow to filer into Massachusetts, Connecticut, and the rest of New England.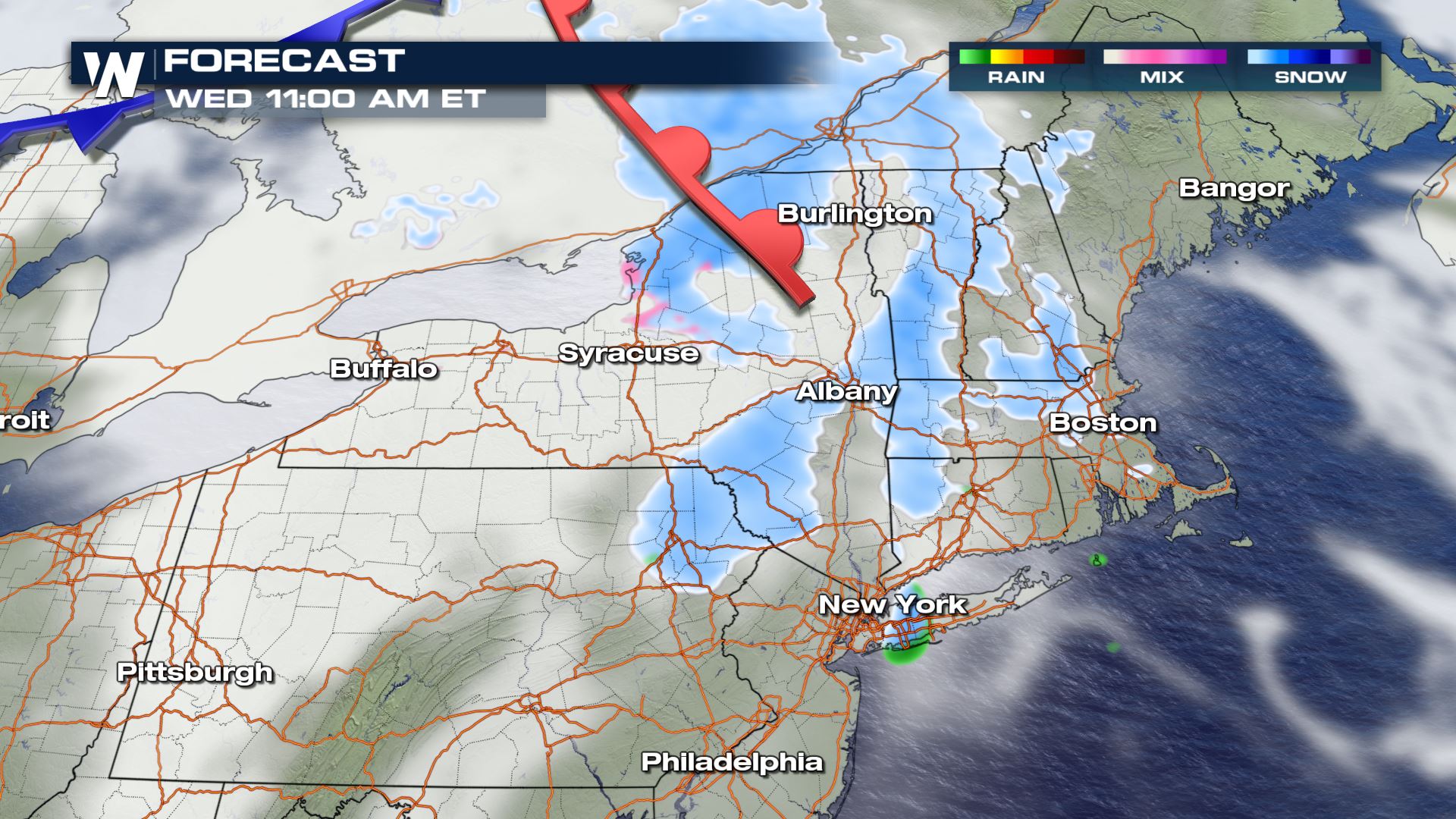 By the afternoon, the warm front continues to bring some lift for snow.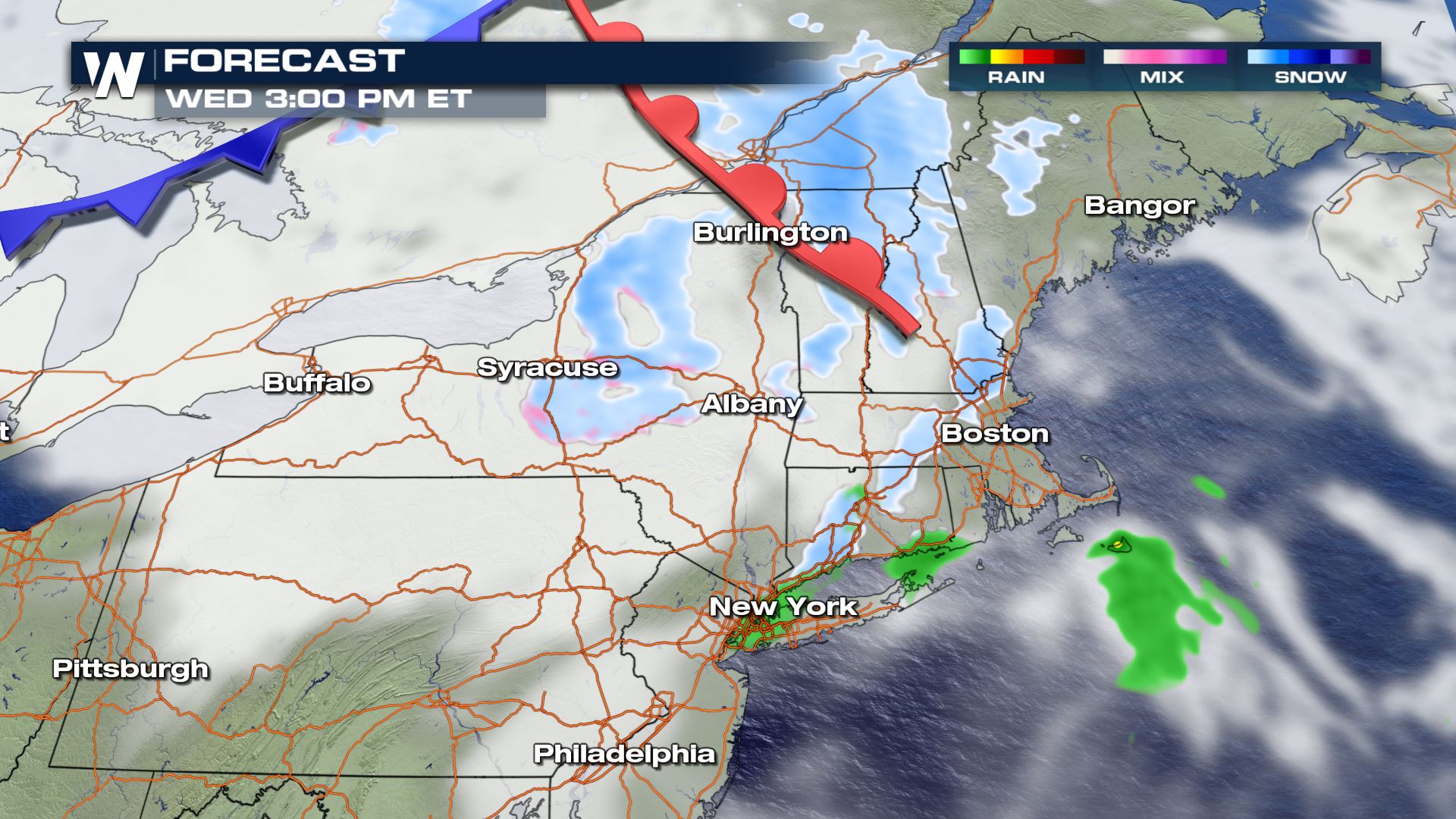 Overnight (into Thursday the 10th of December) the trailing cold front moves over the Great Lakes and brings additional northwesterly winds which may bring a few more lake enhanced snow bands through the northeast. Snow should be tapering off overnight and into early Thursday morning.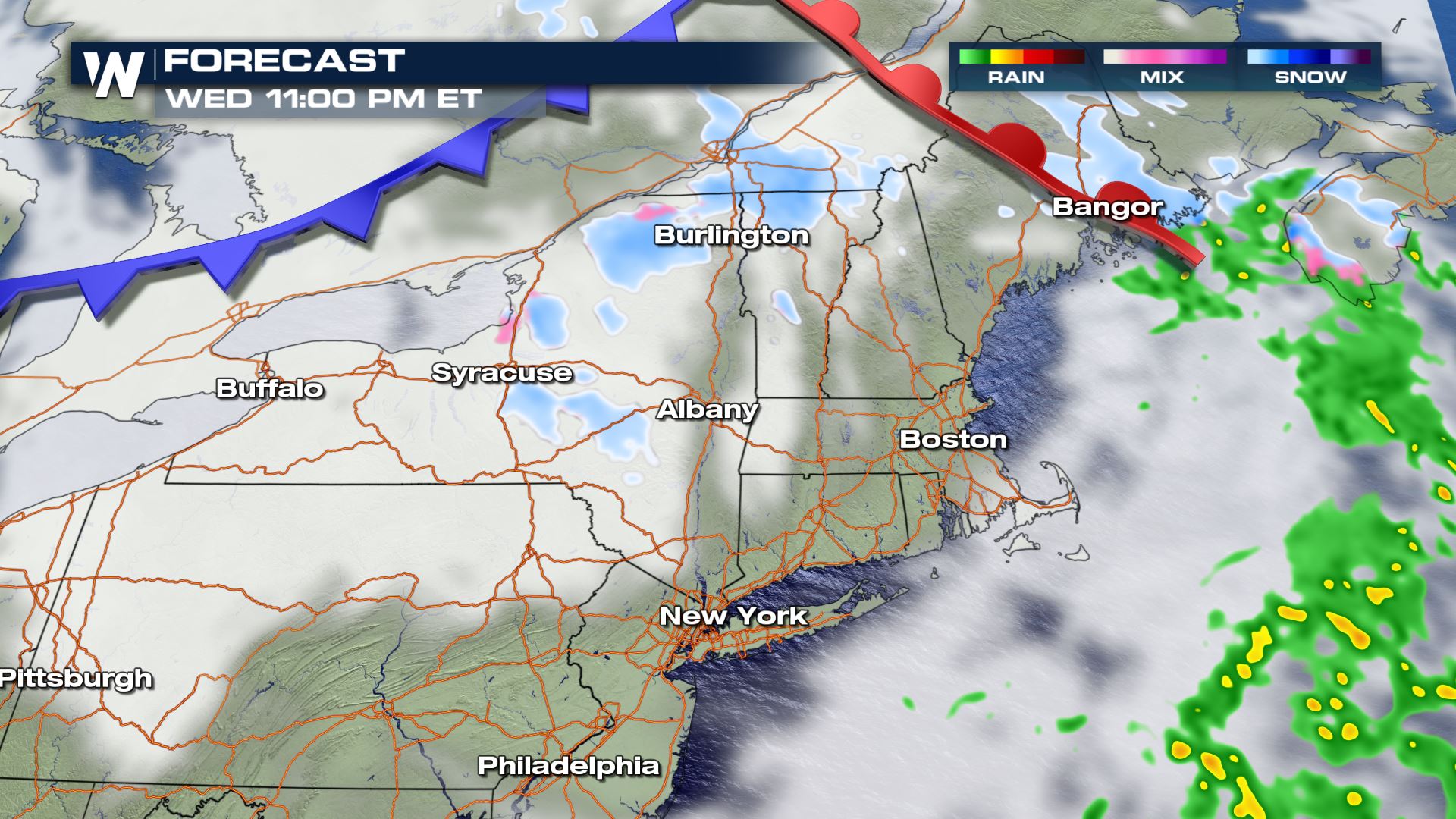 Snowfall Potential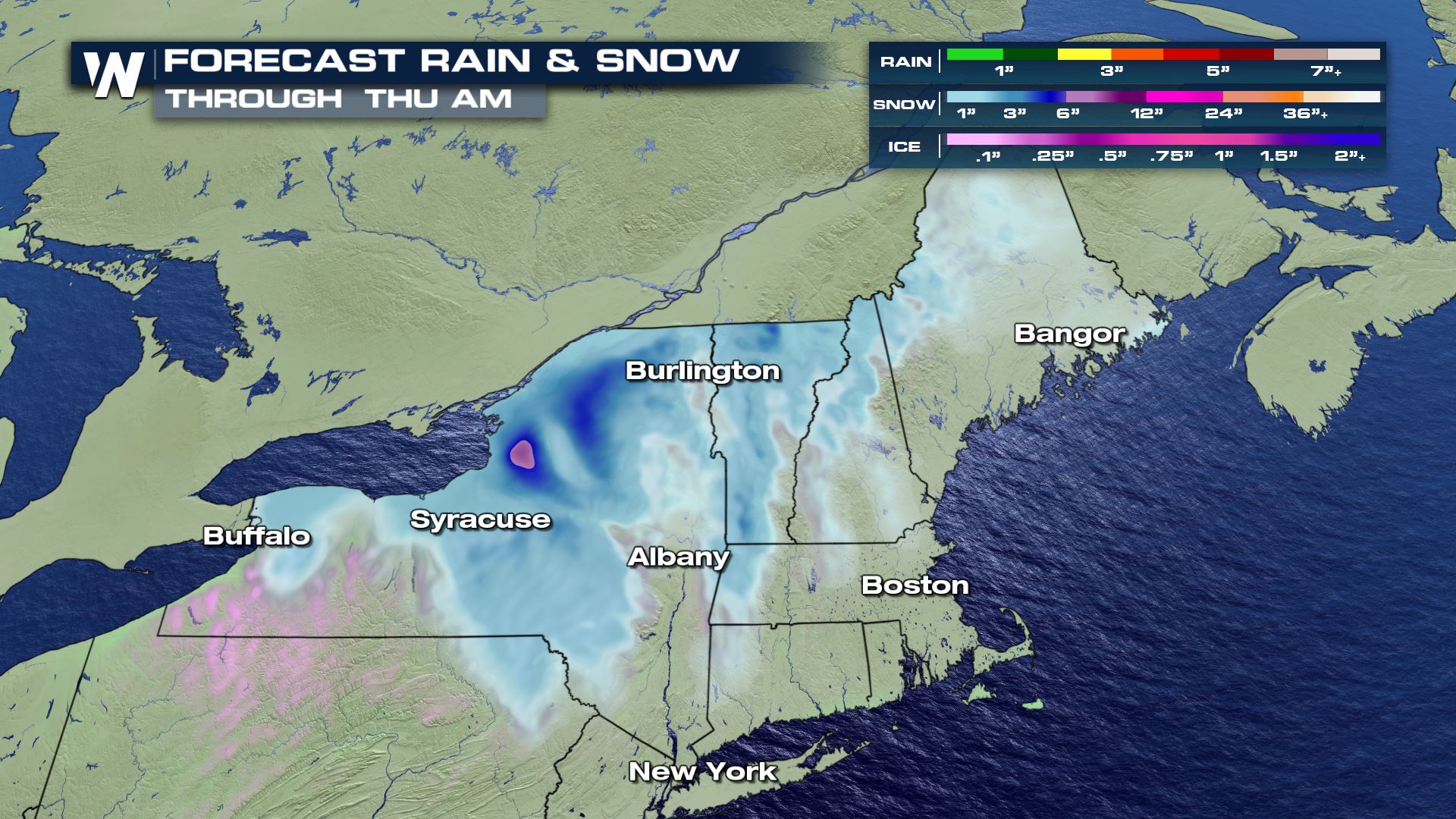 Snowfall totals will likely range from 1-3" in the lower terrain, but some isolated spots could see some higher totals between 3-6".  Nonetheless, the snow will likely lead to some travel headaches during the Wednesday morning commute. Tune-in to WeatherNation for more updates the wintry weather during your top weather headlines and always 10 minutes past the hour in your Eastern Regional Forecast!