We have been talking about all this Winter weather across the U.S., but next week we are going to be talking about thunderstorm chances for the the South.  An area of low pressure moving down the Rockies by the end of the weekend will eject into the Central Plains by Monday.  Depending on how much moisture will be available out ahead of this system we could see some strong storms.
Forecast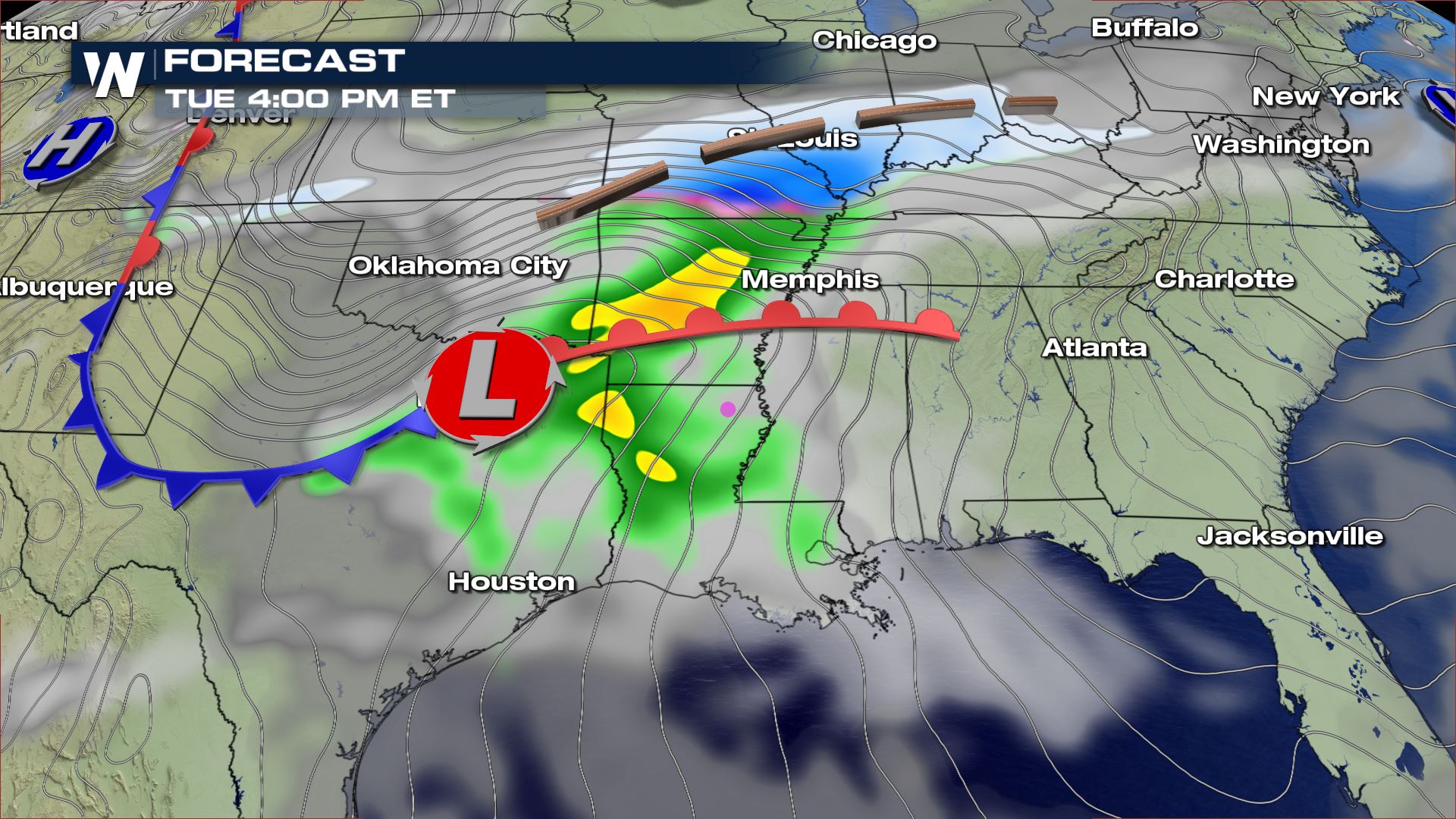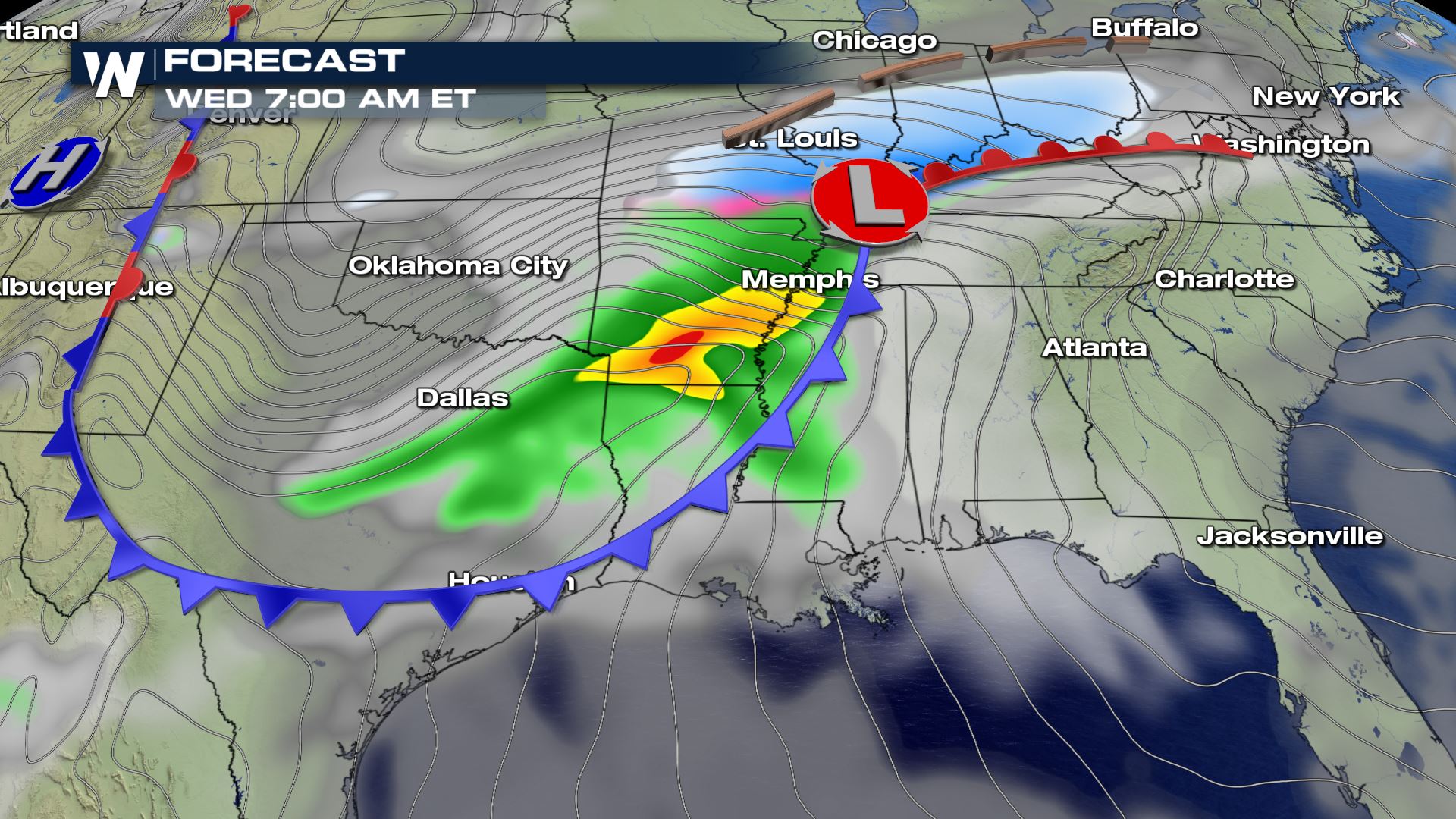 Once this system moves into the Central Plains, that is when we will need to watch the track very closely.  You can see to the north of this system that heavy snow will be possible.   So if this track drops farther to the south, the snow chances could be higher for parts of Arkansas and Mississippi. The latest track will bring heavy showers and storms to Texas, Oklahoma, Louisiana, Mississippi and Tennessee.  I actually think the air could be unstable with this system.  That means strong to severe storms will be possible with the highest threat being damaging winds.
Rainfall Forecast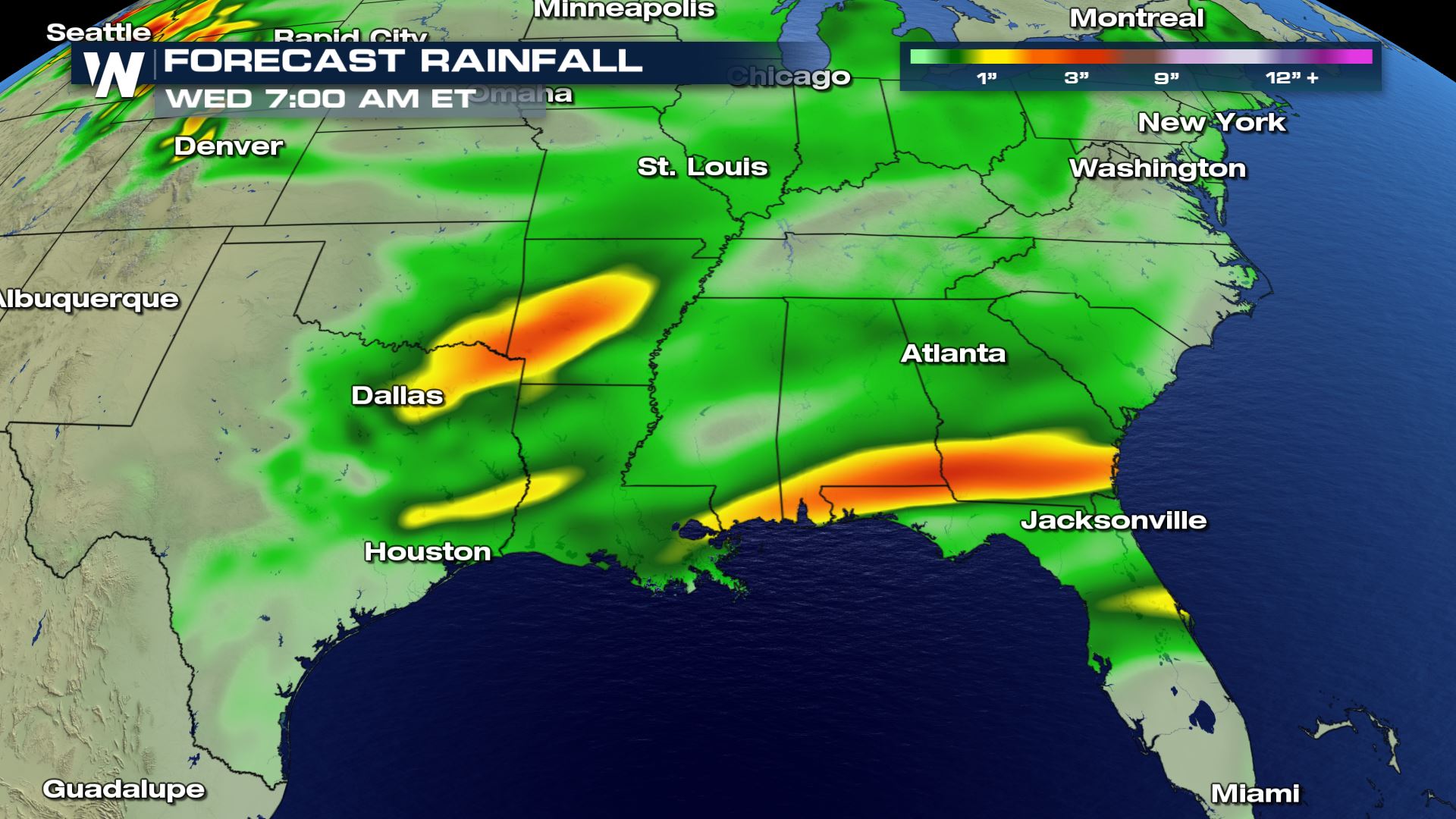 Heavy rain will also be a weather risk for next week.  NE Texas and SW Arkansas could see over 3 inches of rain leading to ponding and flash flooding. We will have more updates as we continue to monitor this system and the potential for strong storms.
Meteorologist Patrick Crawford