Energy out ahead our the next big weather system to impact the South and Southeast will bring increasing shower and thunderstorm chances from Texas to Florida today (Thursday). Here is the latest:
Severe Outlook Thursday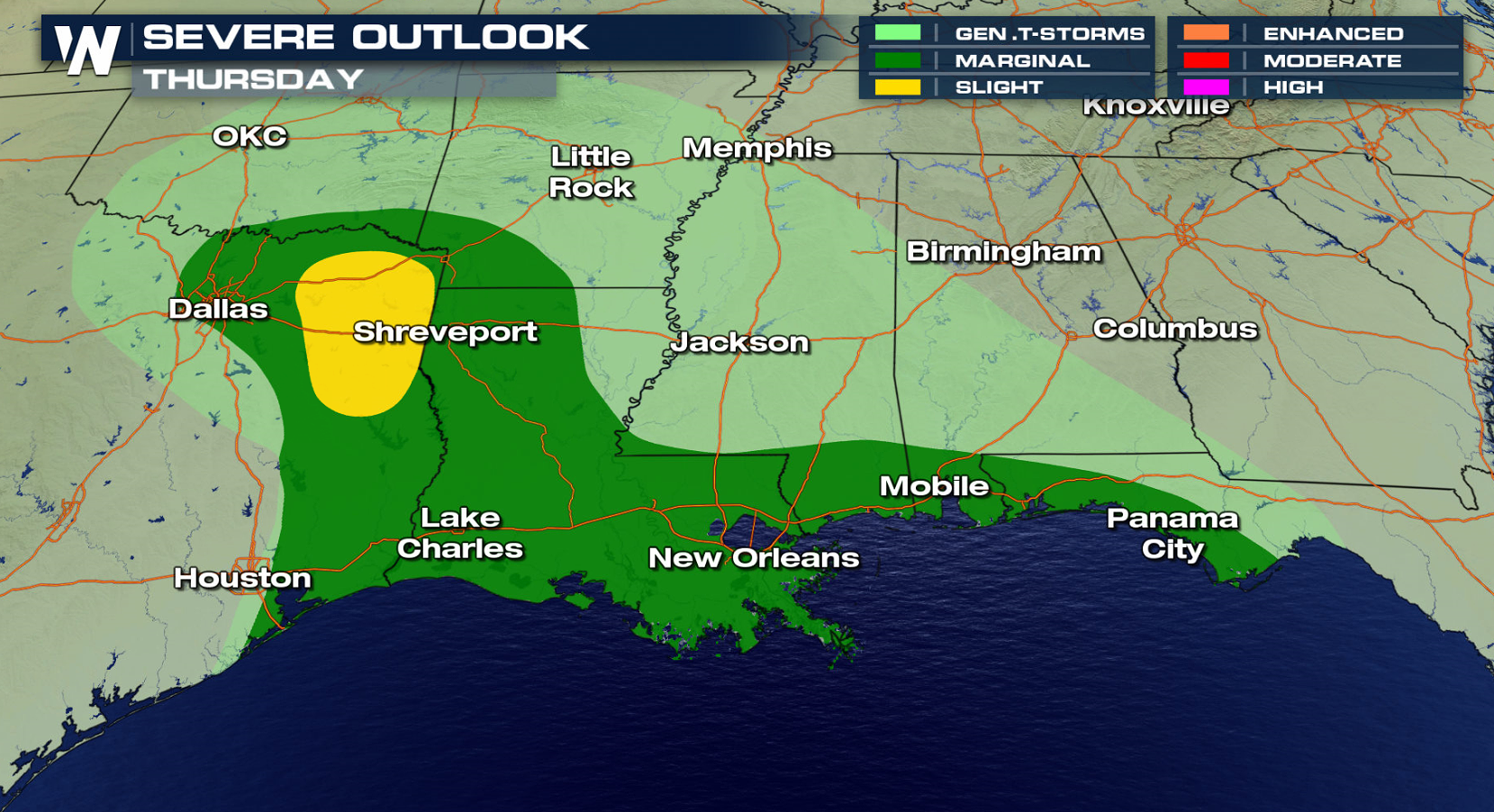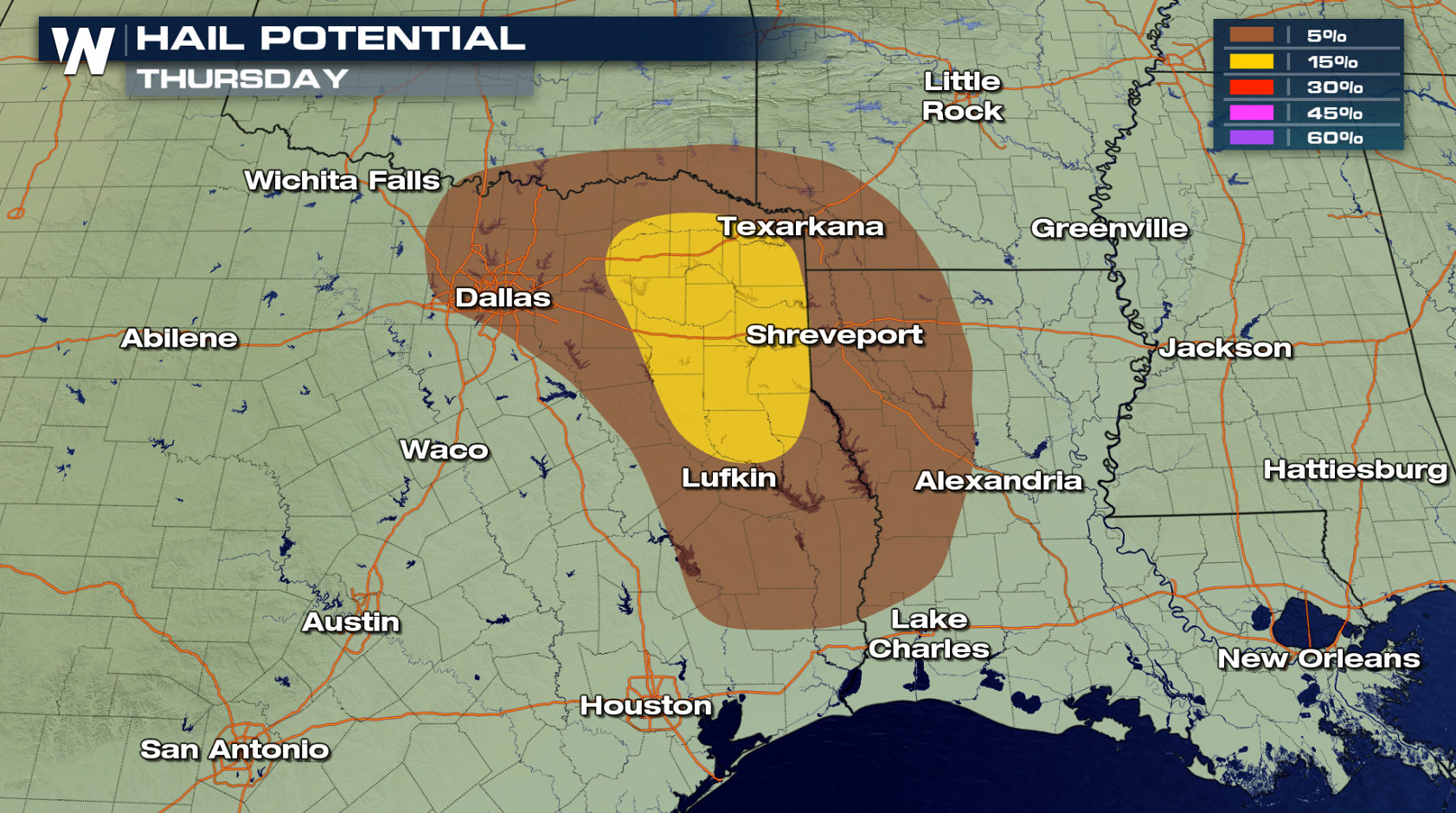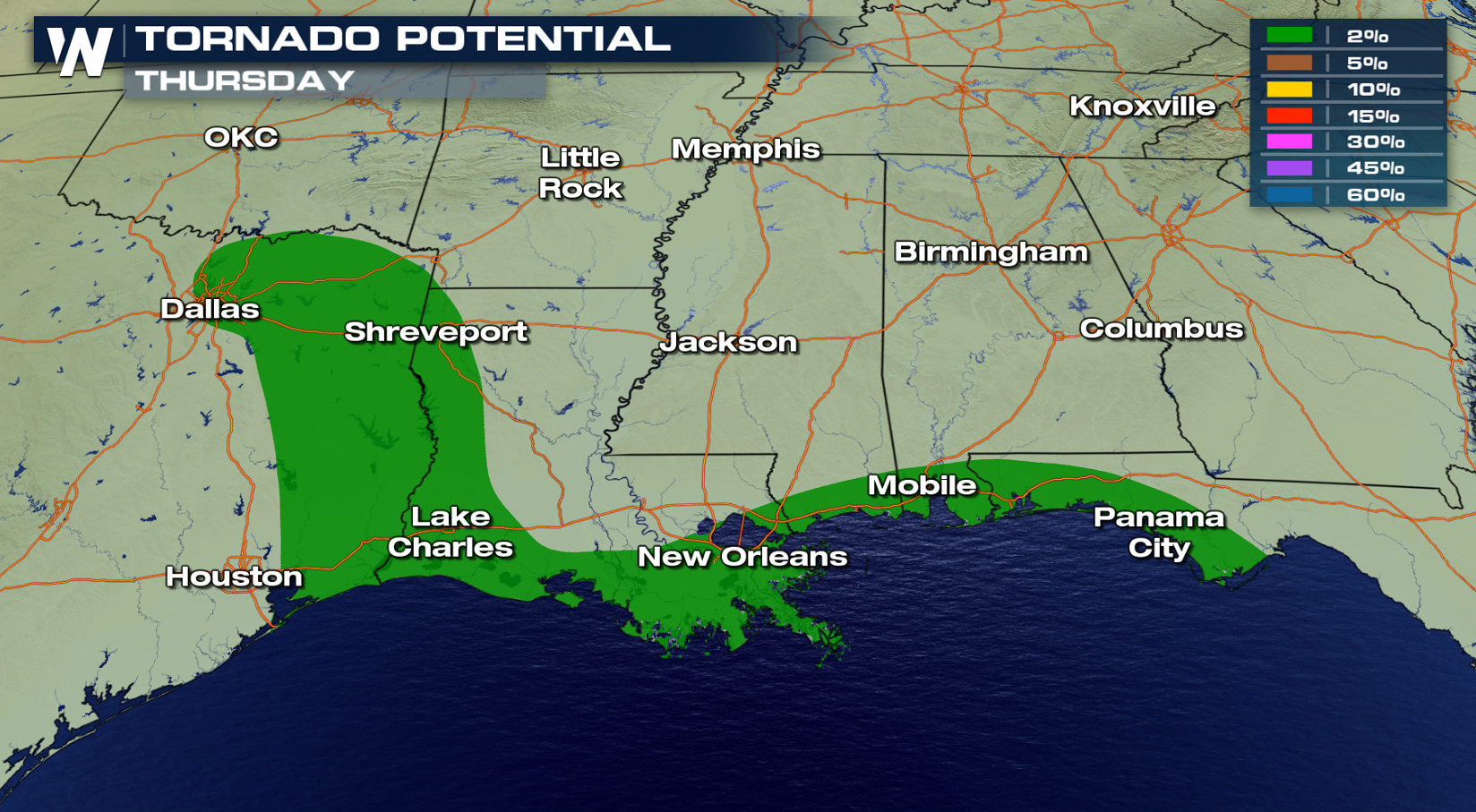 The risk of severe storms is slight. Storms will be around throughout the afternoon and evening for cities like Houston, Dallas, New Orleans and Mobile.  Large hail and isolated tornadoes are the biggest threats. Be alert for low visibility and ponding on the roads if you get caught under one of the heavier storms.
Forecast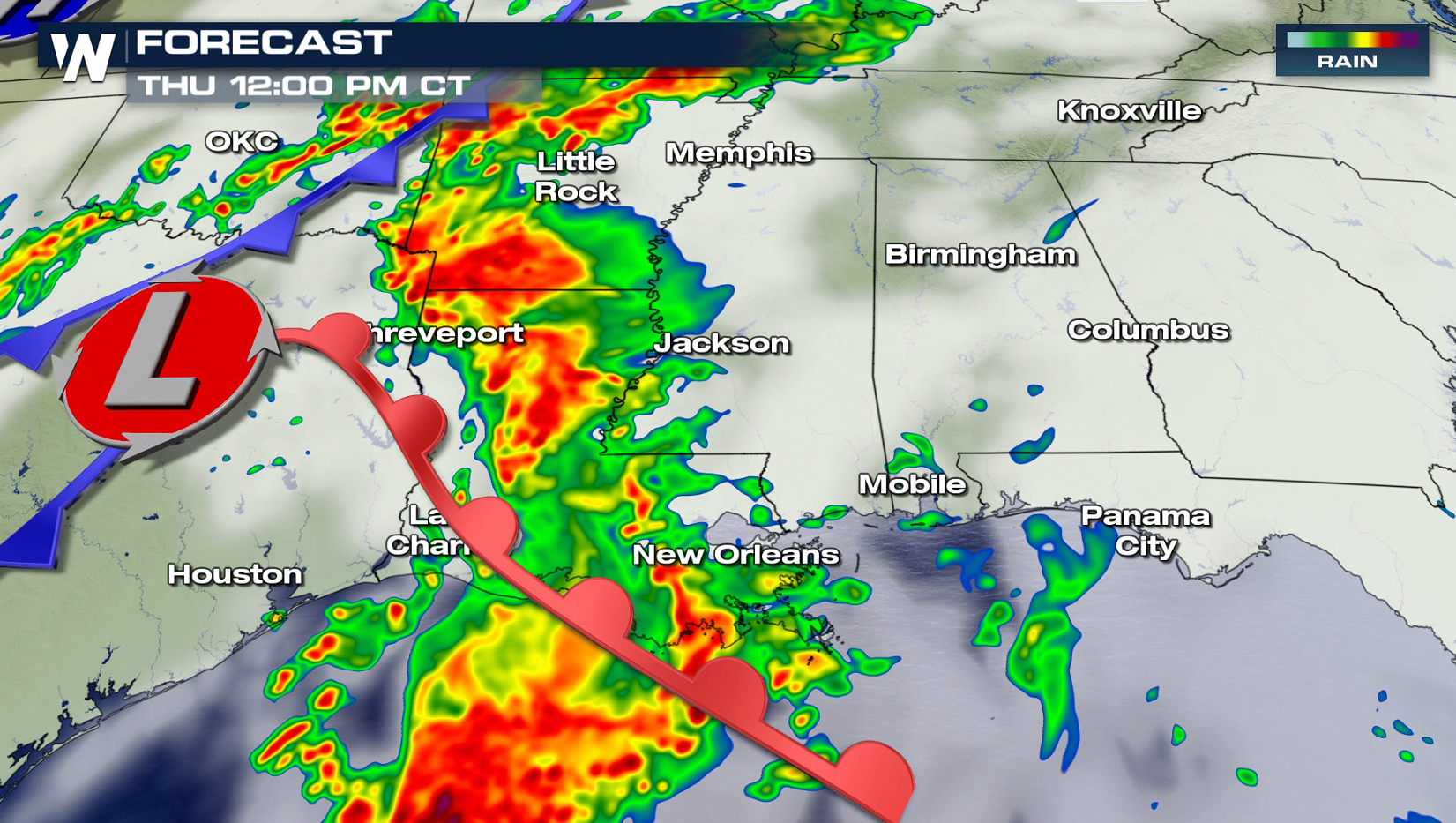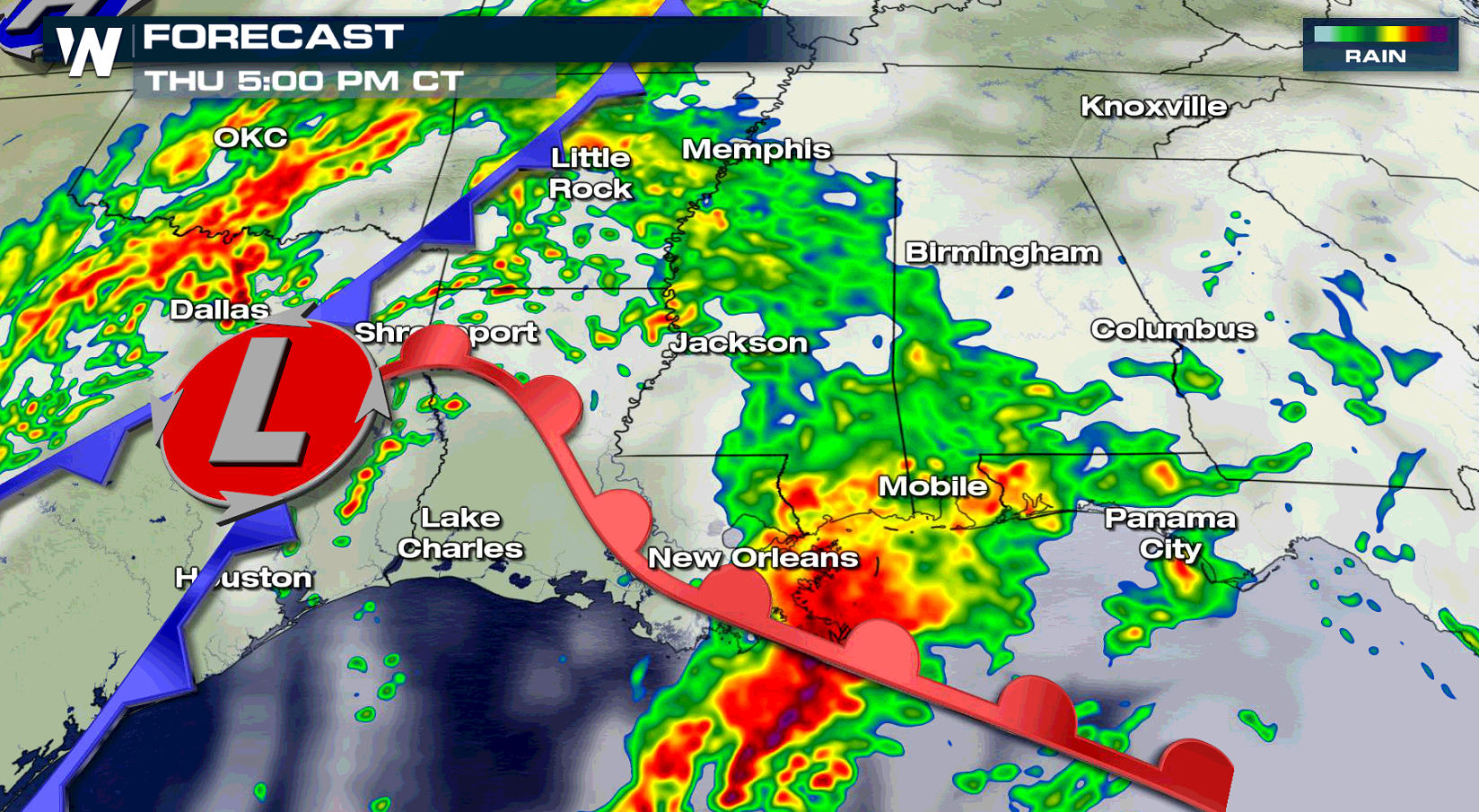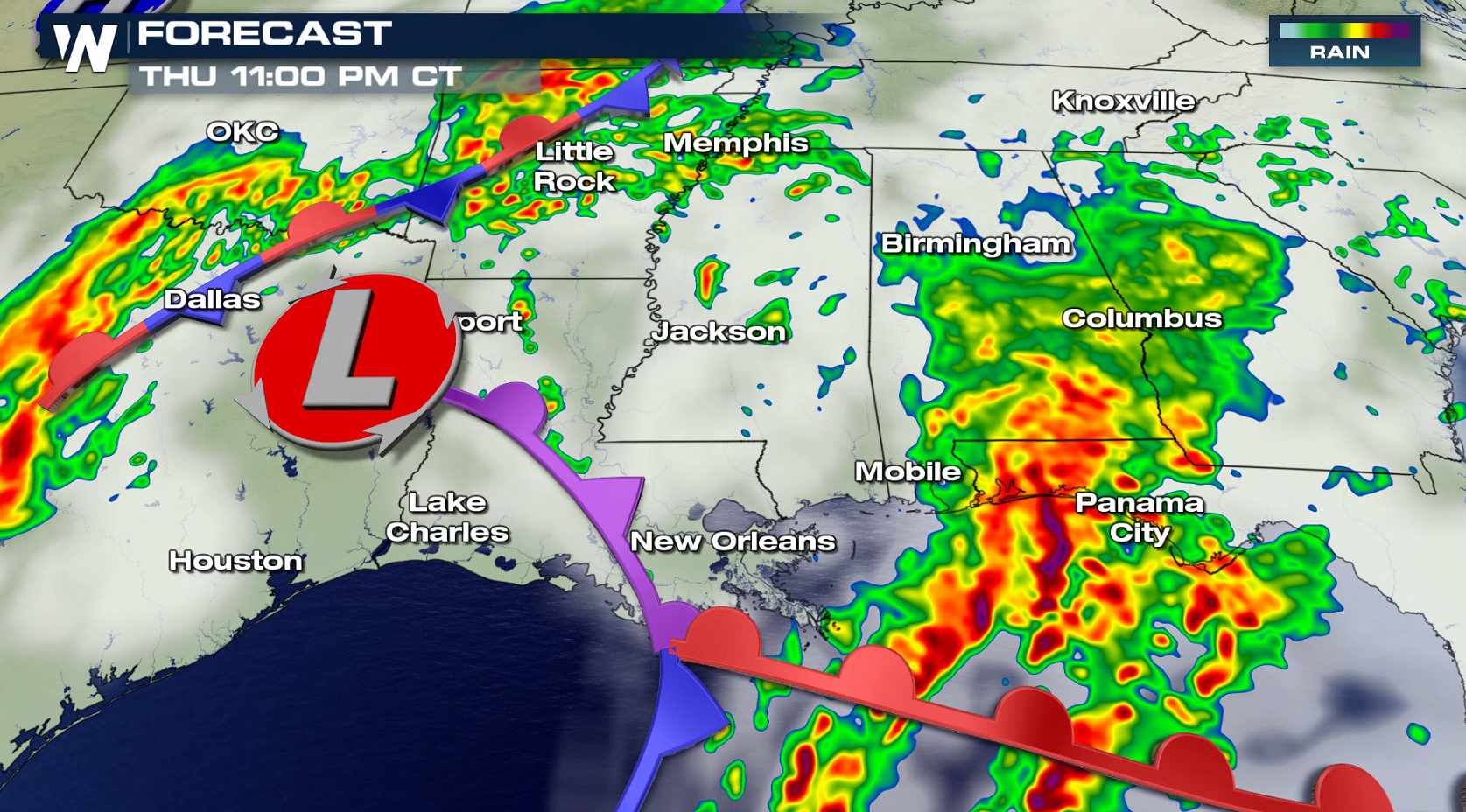 The timing for the storms will be more for the afternoon and evening than it will be in the early morning.  As this system moves east, it will move into a more favorable environment for severe storms.  That will be the big story into Friday for the Gulf Coast states.
Severe Outlook Friday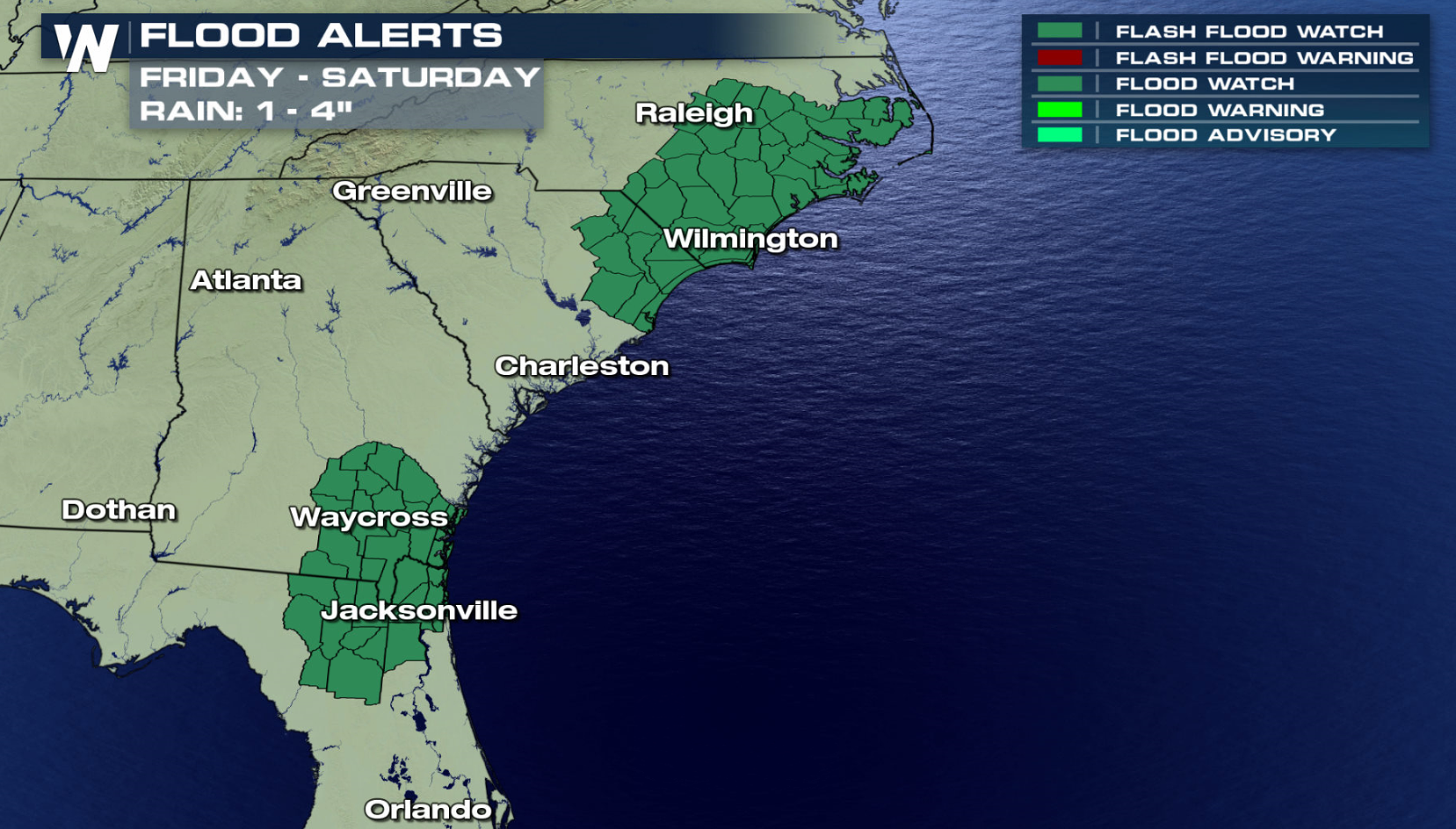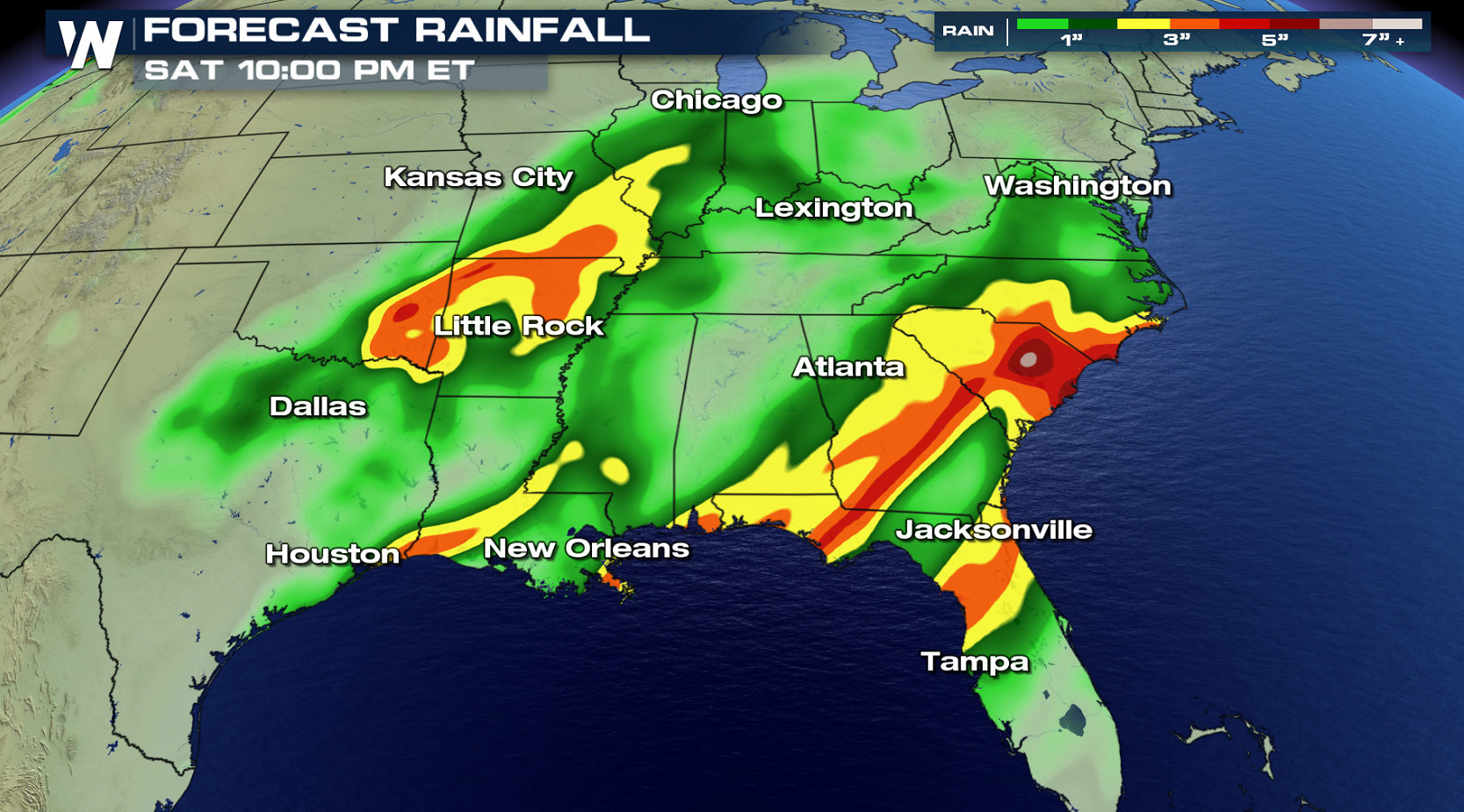 The storm system will slide further eastward for Friday, bringing a threat for severe storms and flooding from Florida's West Coast to the Outer Banks of North Carolina. More updates are on the way from WeatherNation on-air and online.