https://www.facebook.com/WeatherNation/videos/740974923357003/ At 11 PM ET National Hurricane Center has deemed the storm no longer tropical in nature and has determined it to be a post-tropical cyclone with maximum sustained winds at 45 mph and a minimum central pressure up to 1000 mb.  The storm continues to move north-northeast at 38 mph. Impacts from Isaias will be making their way into Canada overnight, but strong winds, an isolated tornado or two, and heavy rain are possible in Maine before it exits the U.S.  Tropical storm warnings have been dropped south of the Merrimack River in Massachusetts. One of the worst parts of this storm is the power outages that have been left in its wake.  Unfortunately, it could be several more days before power for some is fully restored.  We will be on top of this part of the storm with coverage on WeatherNation beginning Wednesday morning.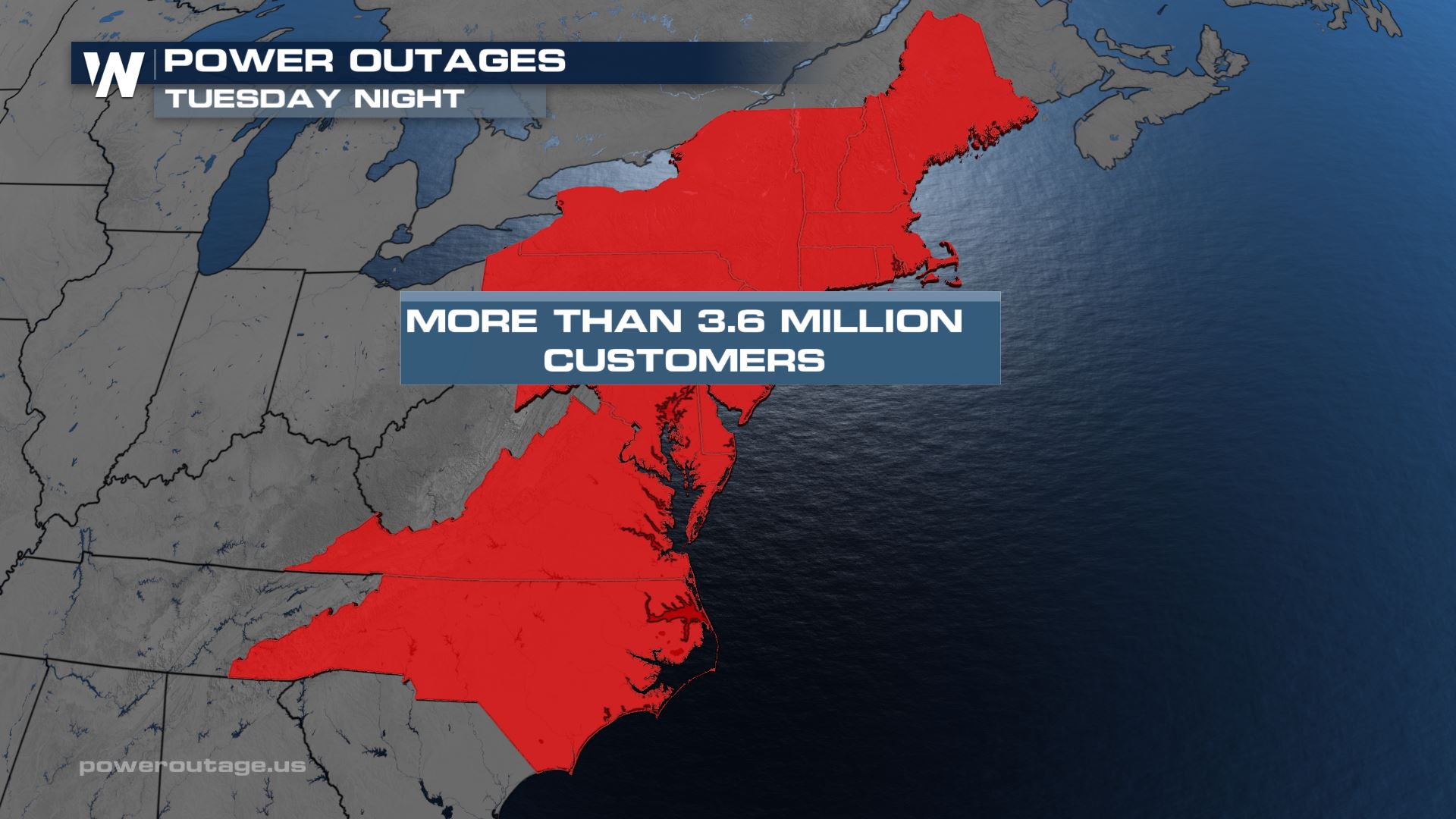 Some of the highest rain reports came in Pennsylvania where some spots reported over 8"!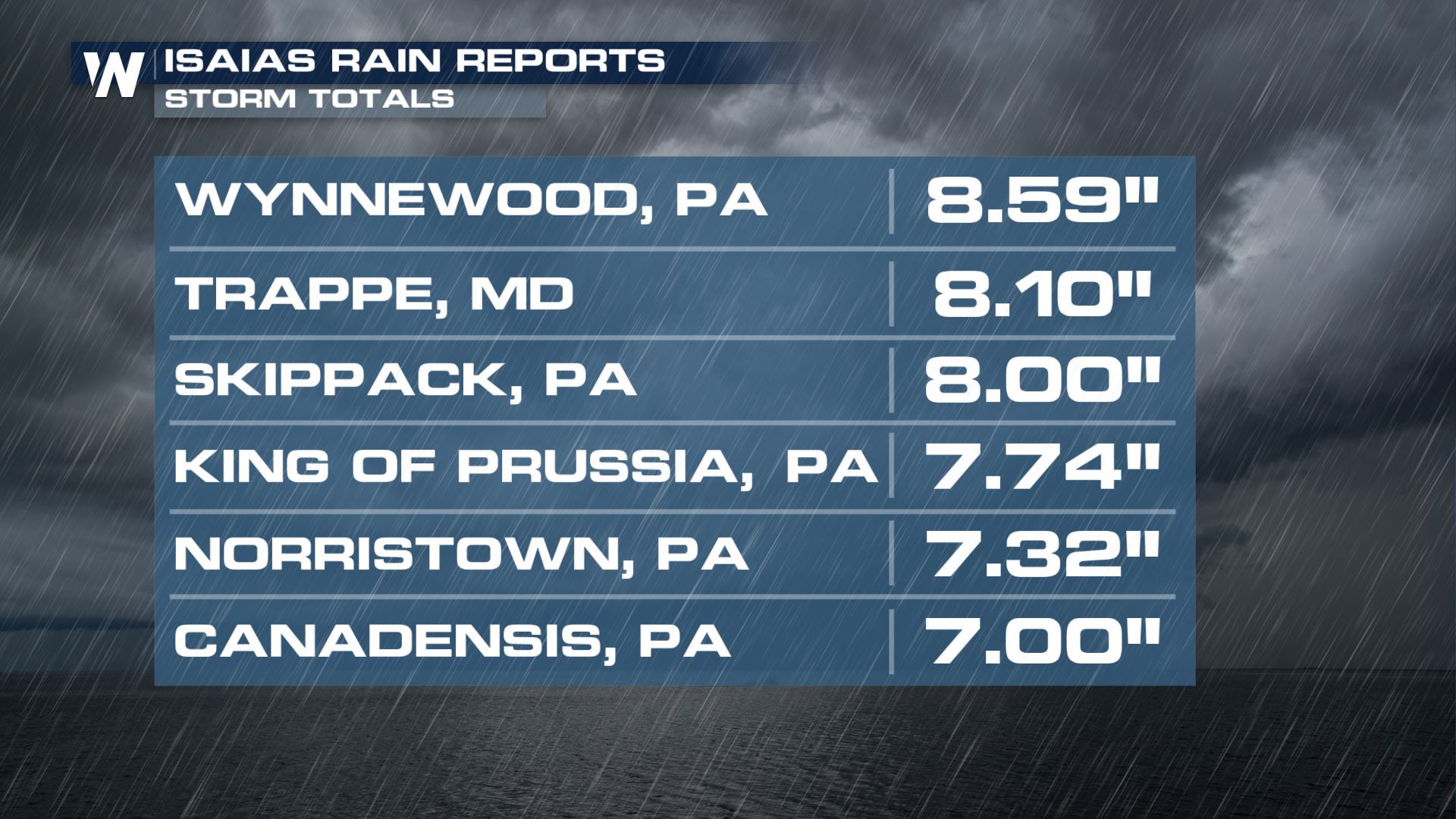 Wind reports as Isaias moved onshore last night reached well beyond hurricane strength as well.
https://www.facebook.com/WeatherNation/videos/615121659414268/ The storm will completely move into Canada overnight as all the effects over New England and Maine will wind down into the early morning hours Wednesday.  However, we will still be dealing with cleanup efforts for several more days to come, especially in regards to restoring power. Stay with WeatherNation for the latest Updates as they come!