Skiers can rejoice as some areas of the Central and Southern Rockies have some heavy snow chances in the forecast for today and tomorrow.  This will be an isolated heavy snow event, so not everyone will see the significant mountain snow.  Here is the very latest.
Forecast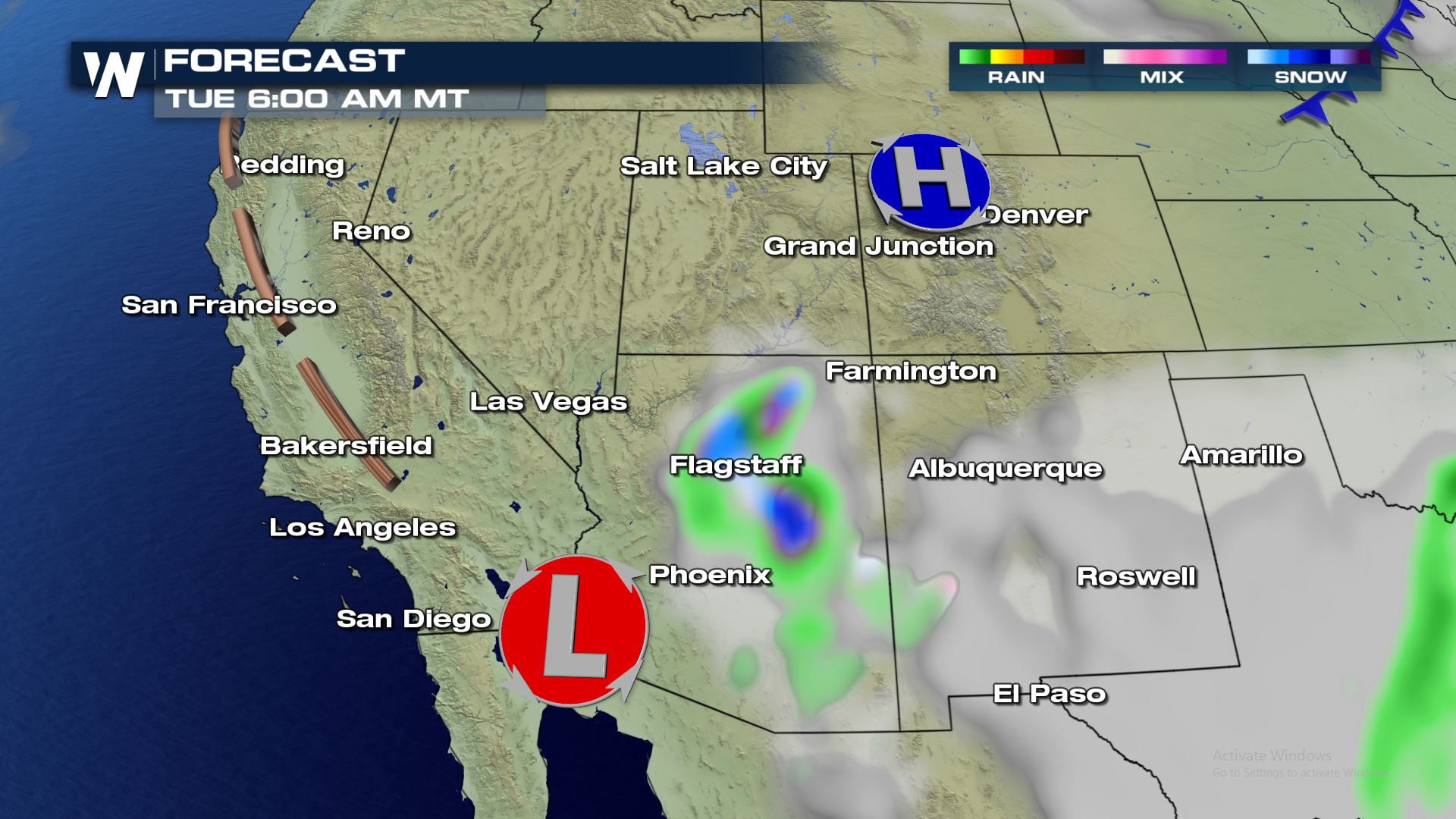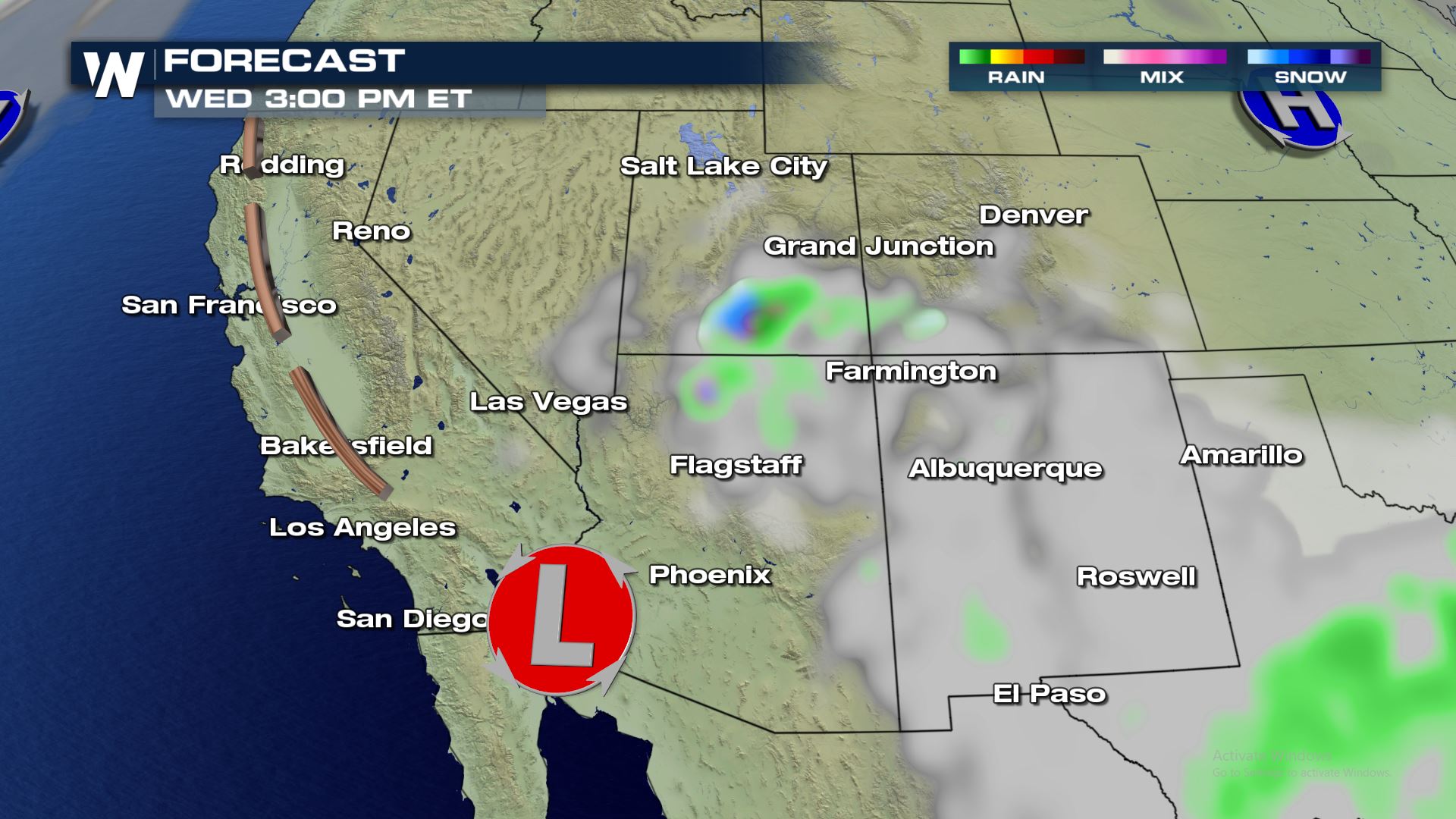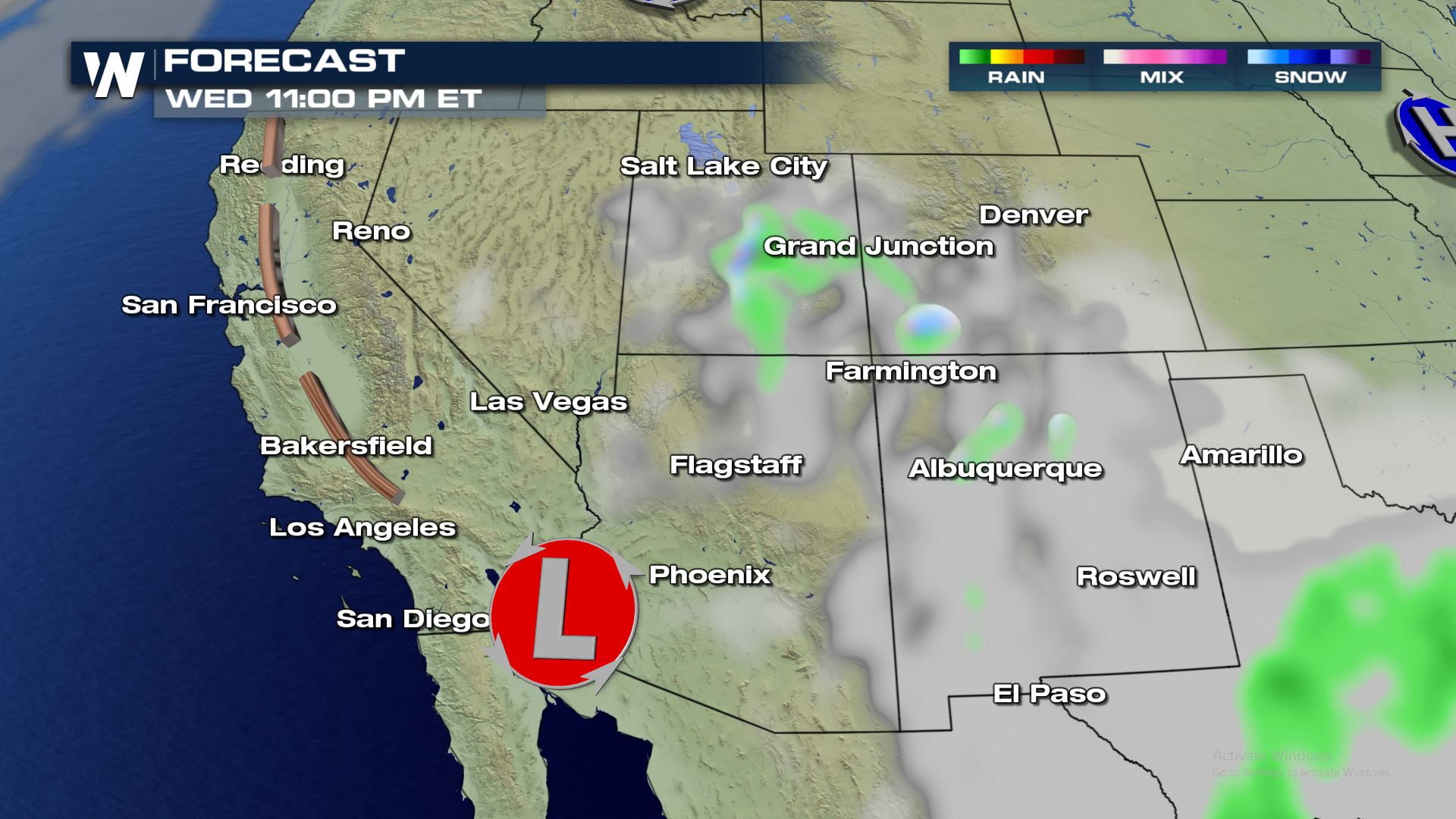 Tropical moisture will be streaming up out of the Pacific from Tropical Storm Tara and this moisture will be interacting with the cold air, especially in the higher elevations to produce some heavy snow.  Northern Arizona will likely see the heaviest snowfall...this includes the city of Flagstaff.
Snowfall Forecast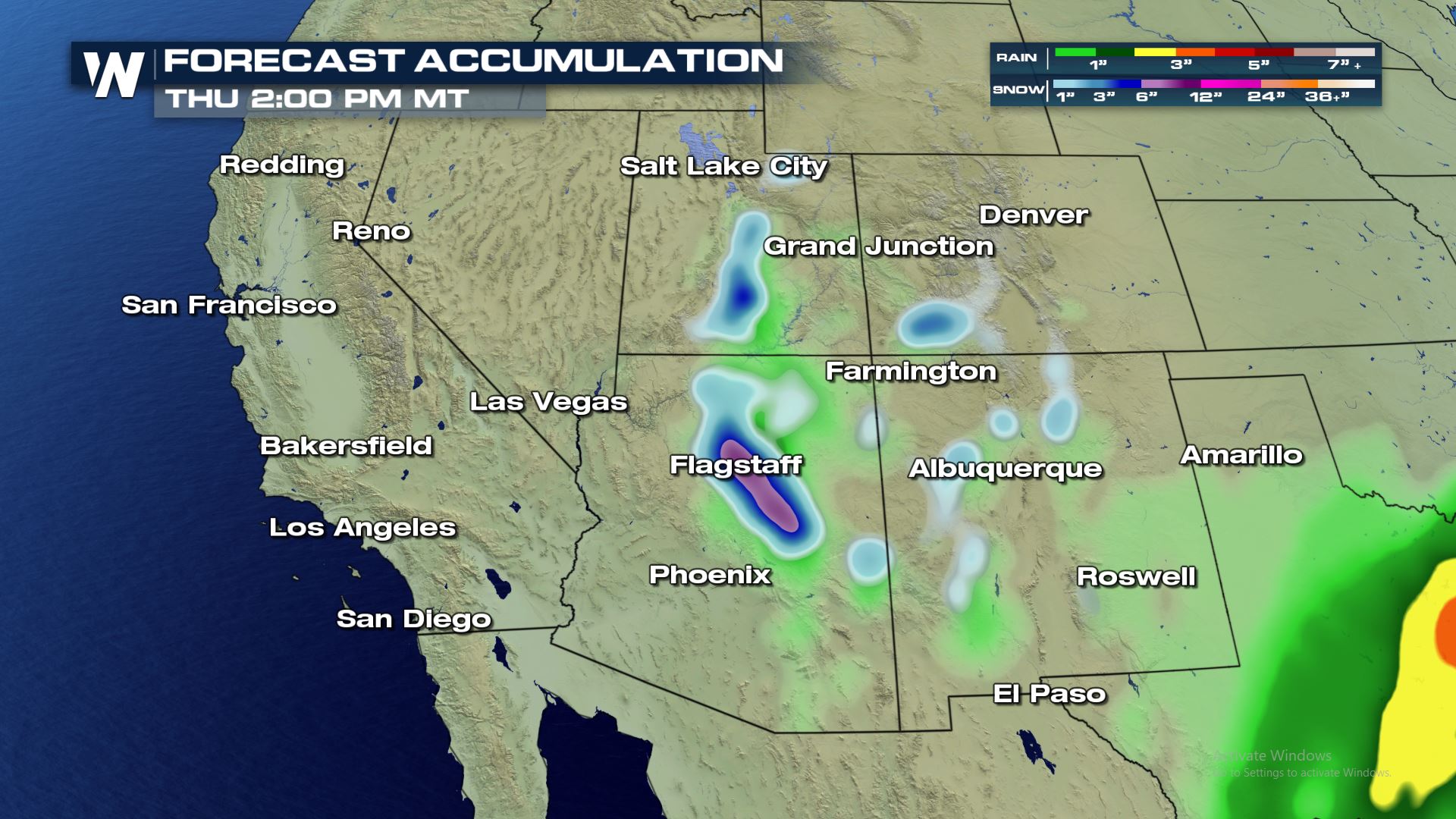 Snowfall totals will likely rang from 3-8" in areas of Utah and Colorado, but the snowfall in Northern Arizona could exceed 12" when all is said and done by Thursday.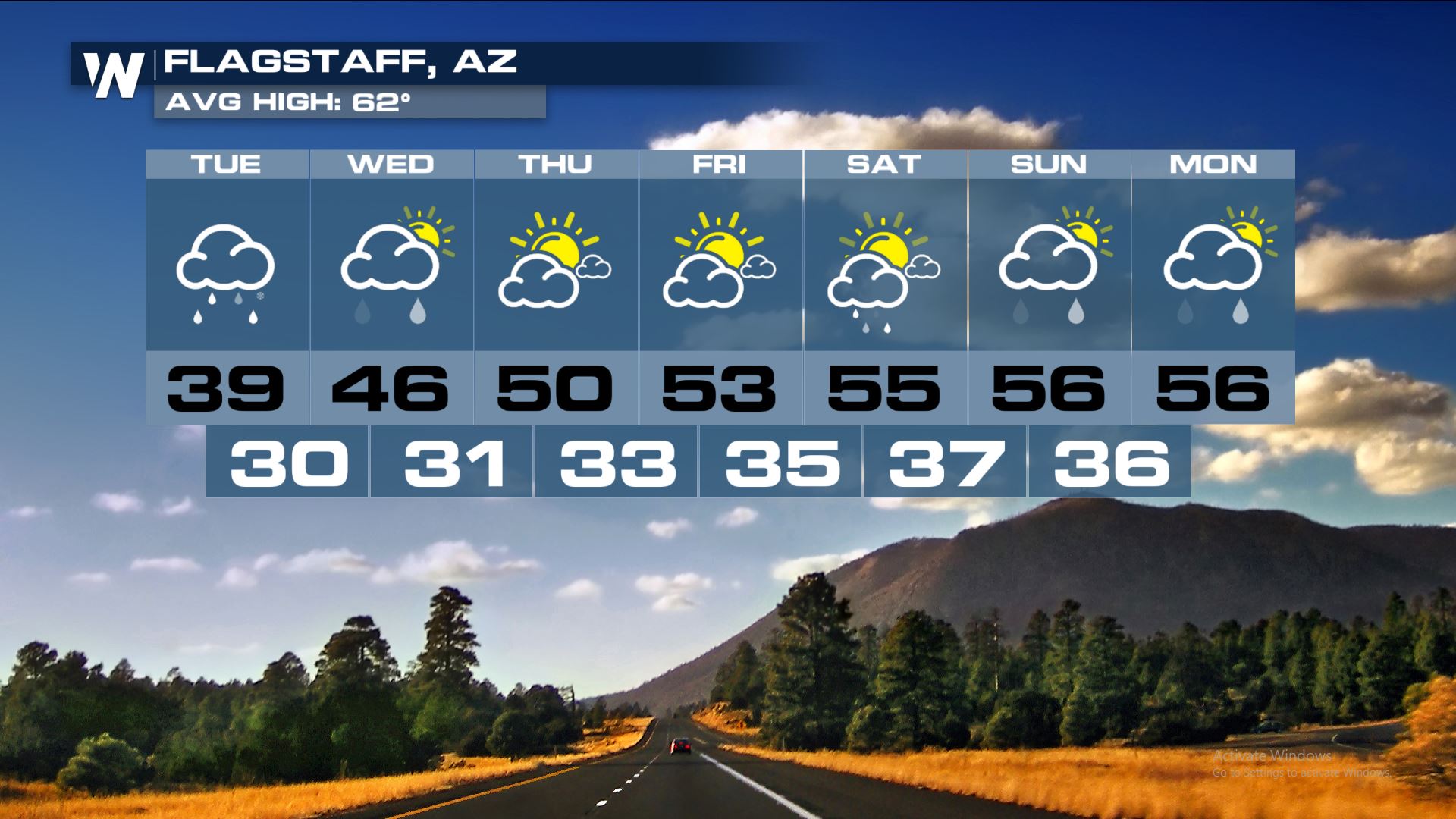 Temperatures will be warming up for Flagstaff and that means mostly rain chances for the weekend. Keep checking with WeatherNation for more updates on the Rocky Mountain snow forecast.