A strong upper-level trough moving across the the Southwest will impact areas of New Mexico and western Texas.  Isolated tornadoes and hail up to 1" in diameter will be possible. Here is the very latest.
Severe Outlook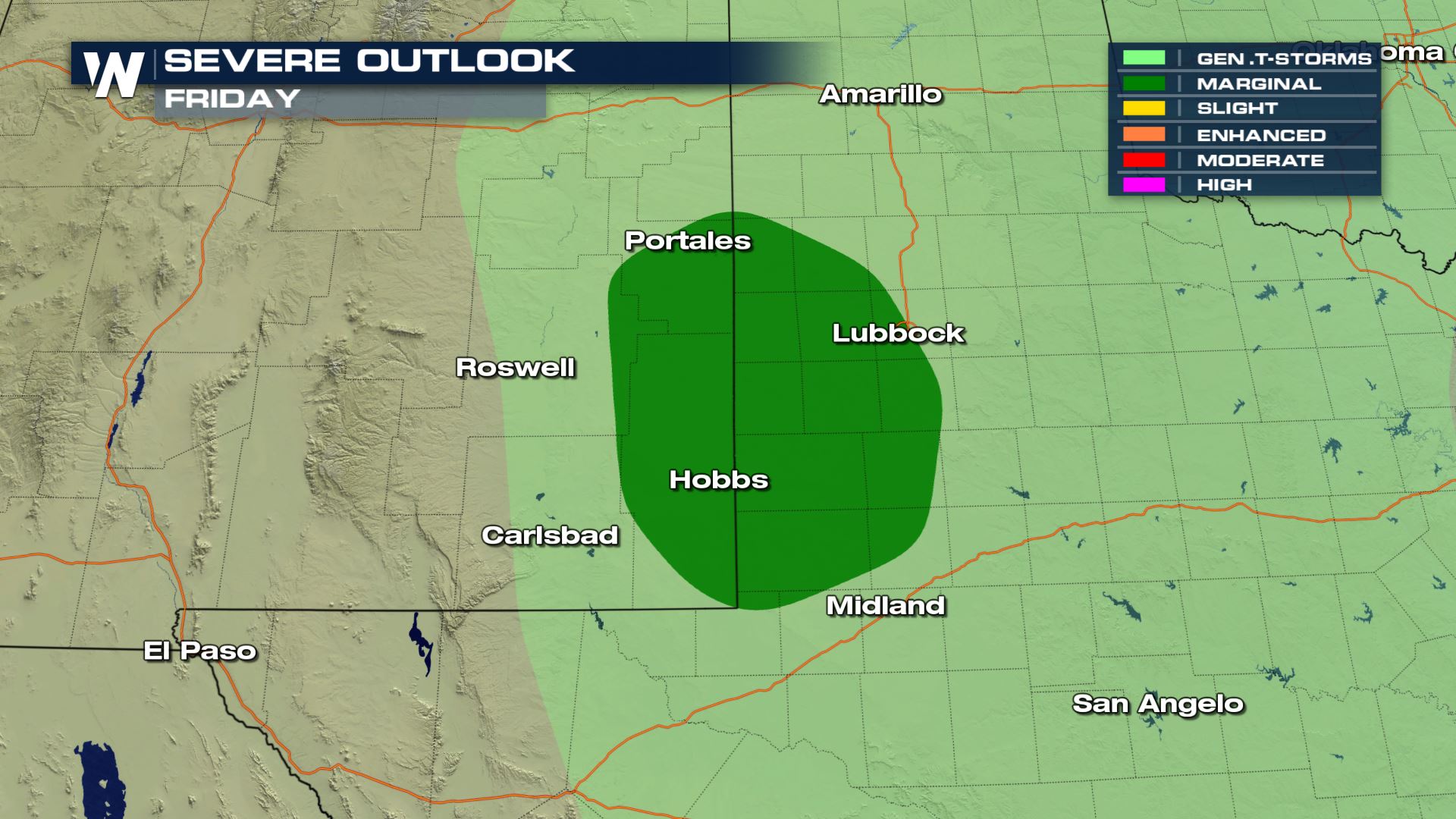 A Marginal risk of severe weather has been issued for areas of New Mexico and Texas. This includes the city of Lubbock.  A marginal risk means isolated severe storms will be possible.  A marginal risk is on the lower end when it comes to severe weather, but it is a risk nonetheless so you will need to be prepared in these areas.
Severe Risks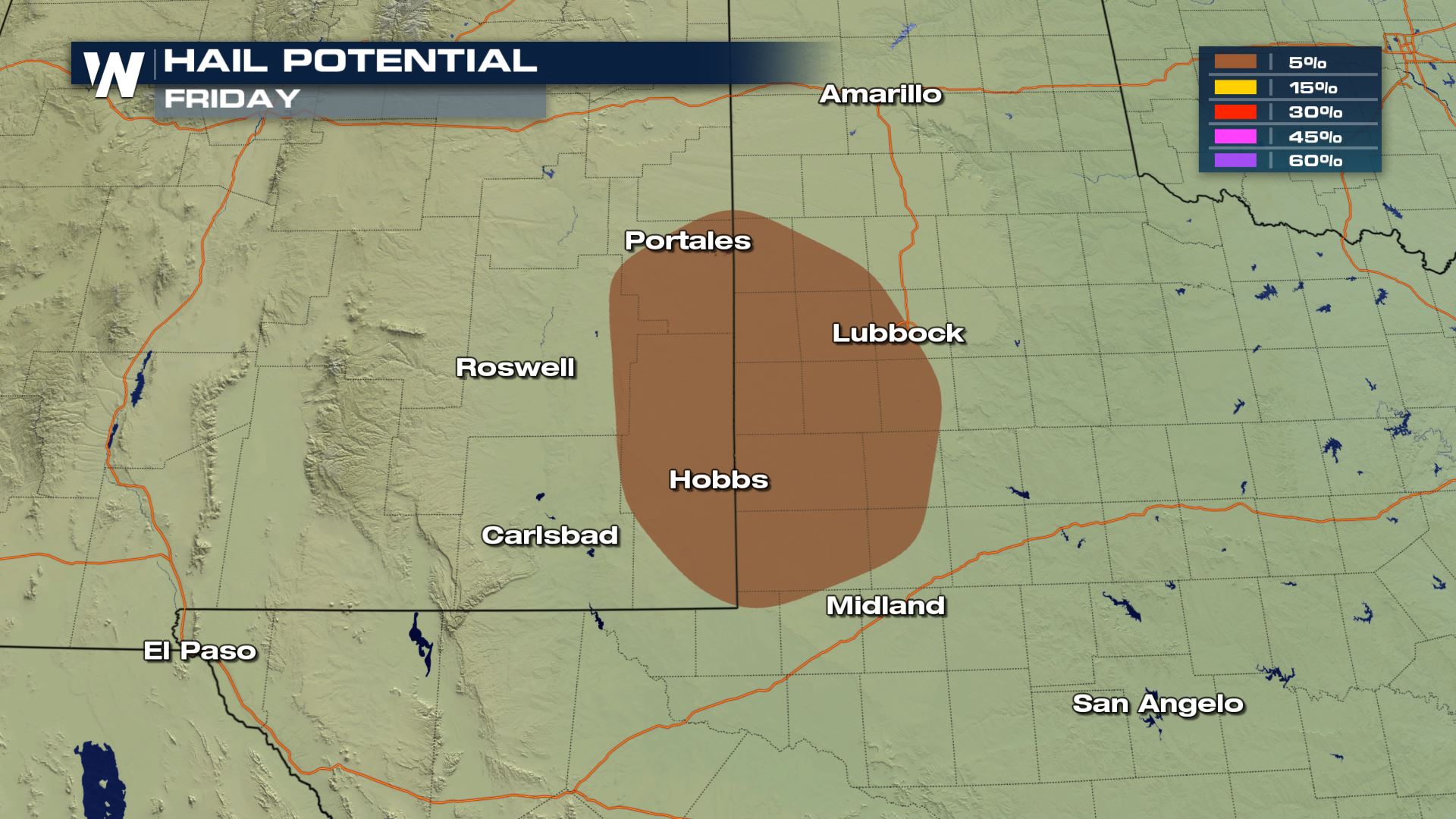 The damaging wind risk will be low with today's storms, but the hail and tornado risk will be high enough to monitor closely.  You will want to have a way to receive alerts in case you have to take cover due to a tornado or severe t'storm warning.
Forecast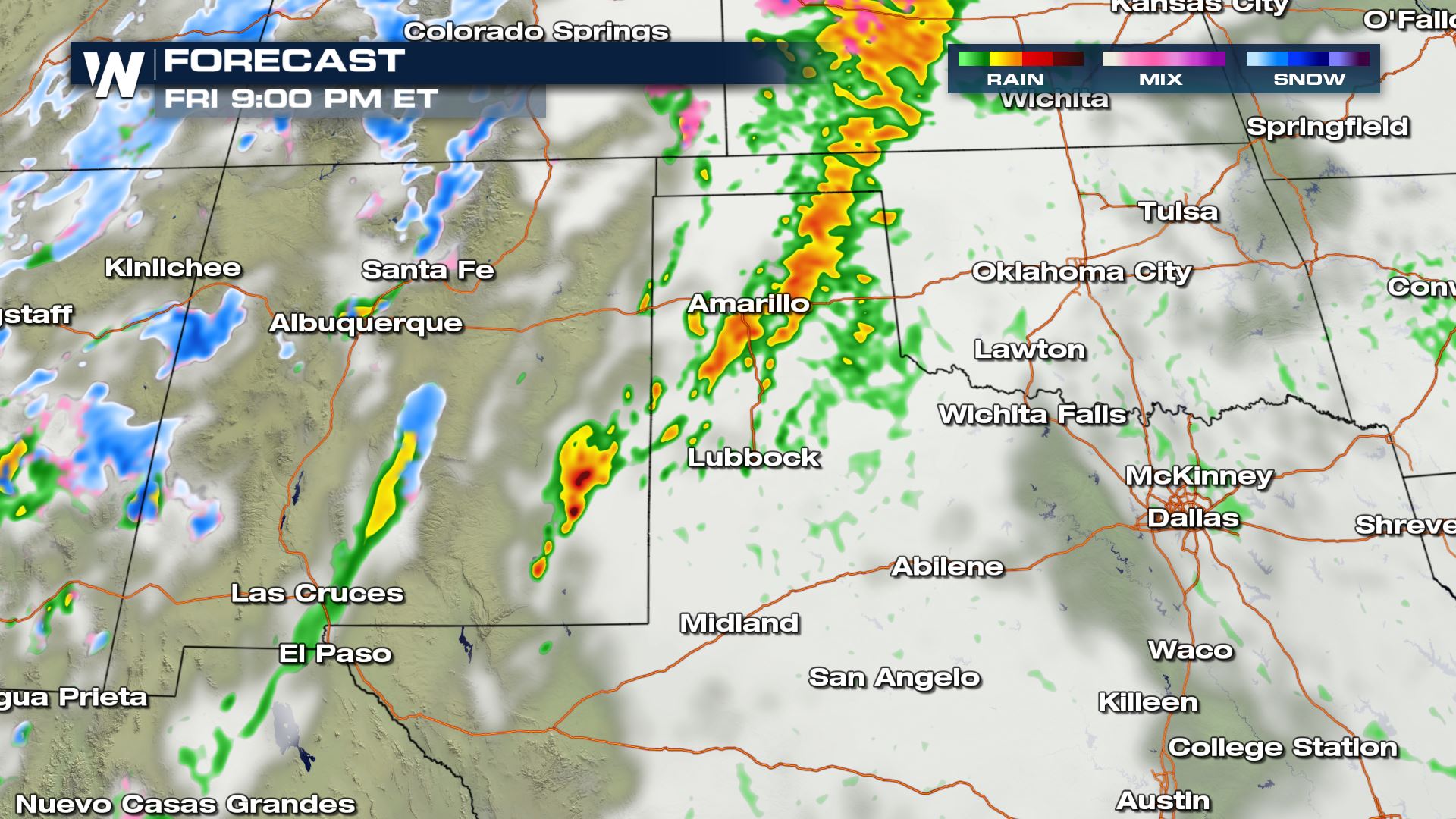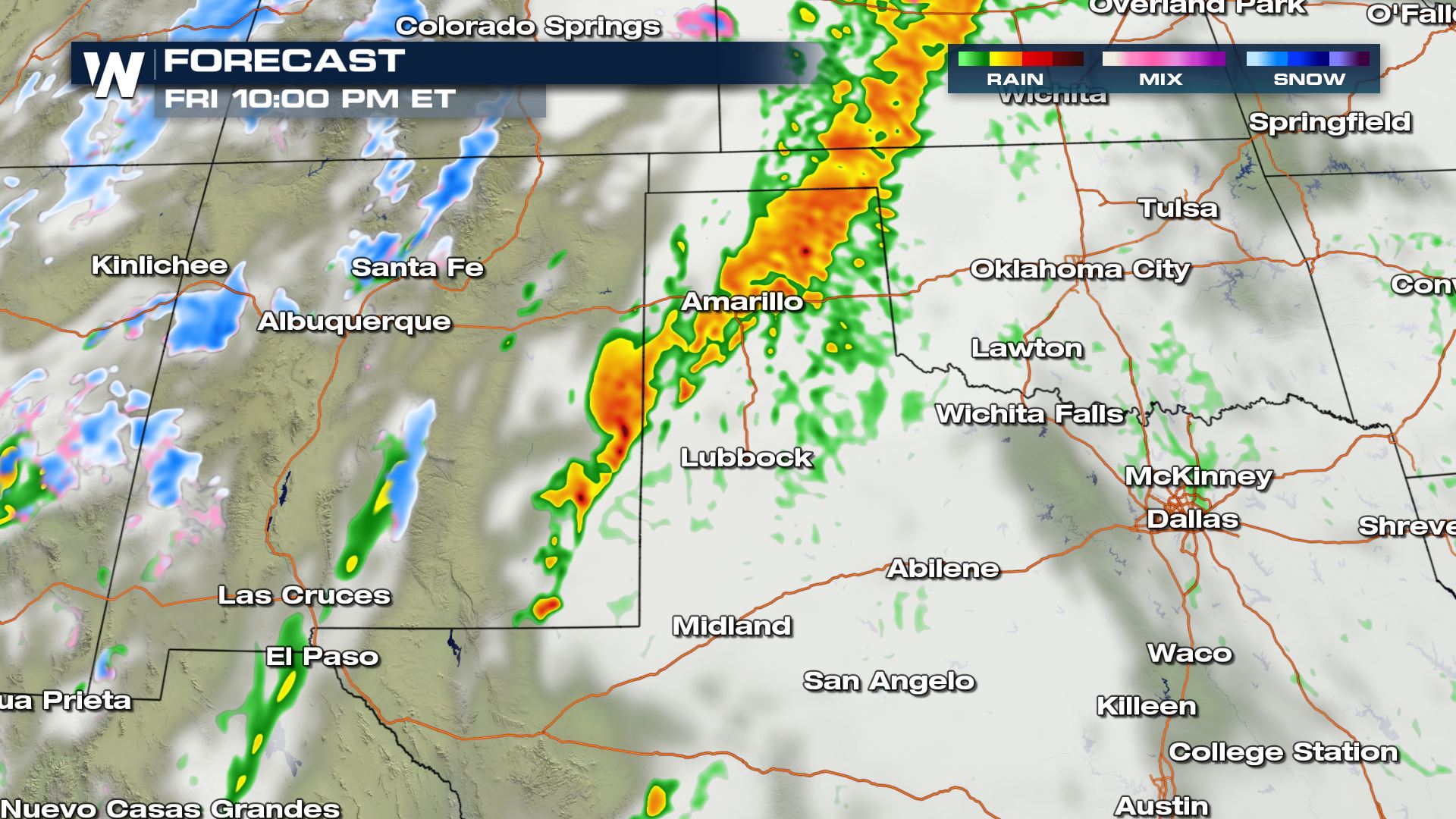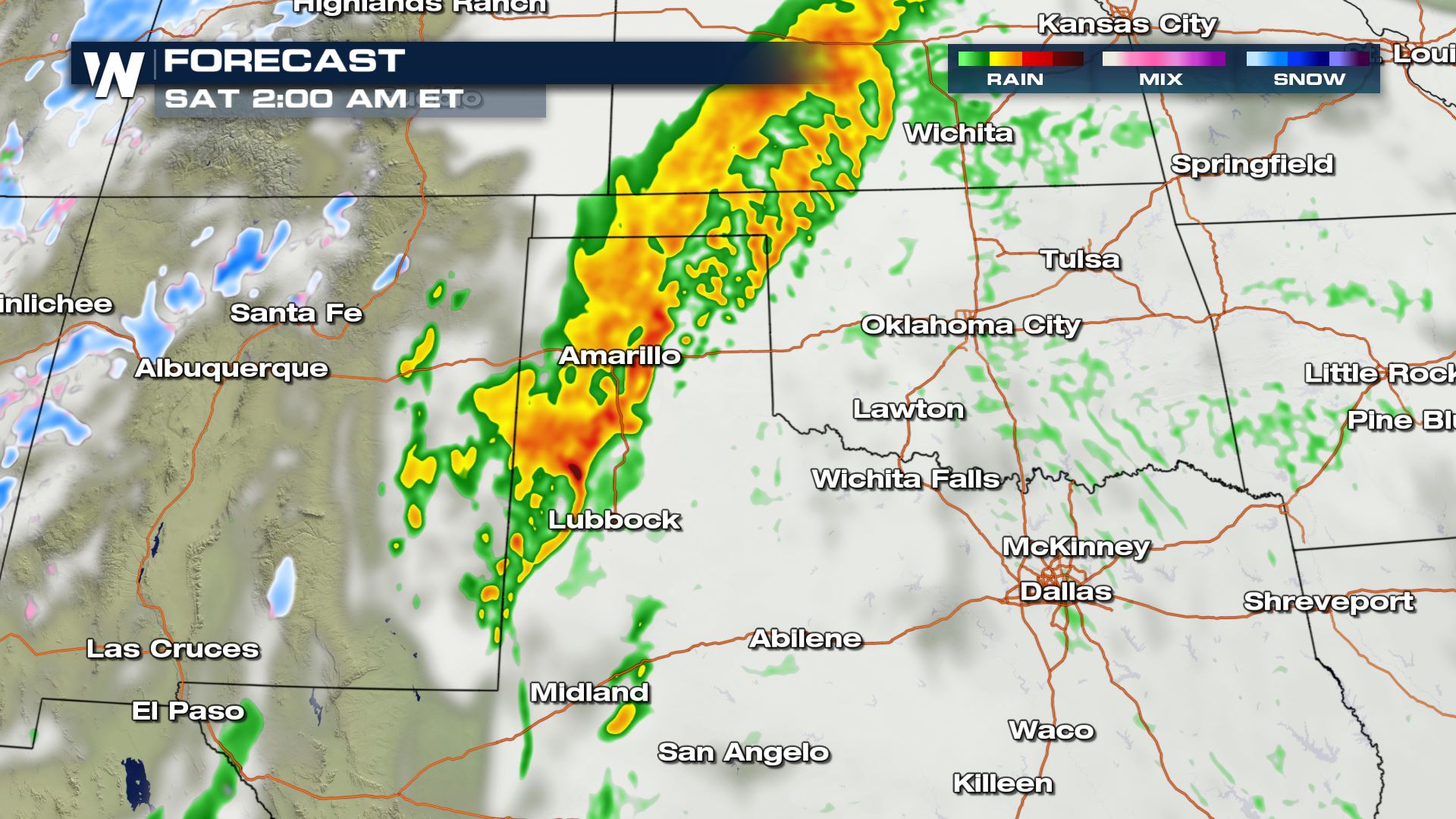 The timing for today's severe storms will be from the afternoon and evening all the way into early Saturday morning. Keep checking with WeatherNation for the very latest updates on Friday's severe weather risk.