A stalled front will allow for strong showers and storms to develop all morning across parts of Mississippi, Alabama and Georgia.  This risk will be isolated for the threat of large hail and damaging winds. Here is the latest severe forecast.
Severe Outlook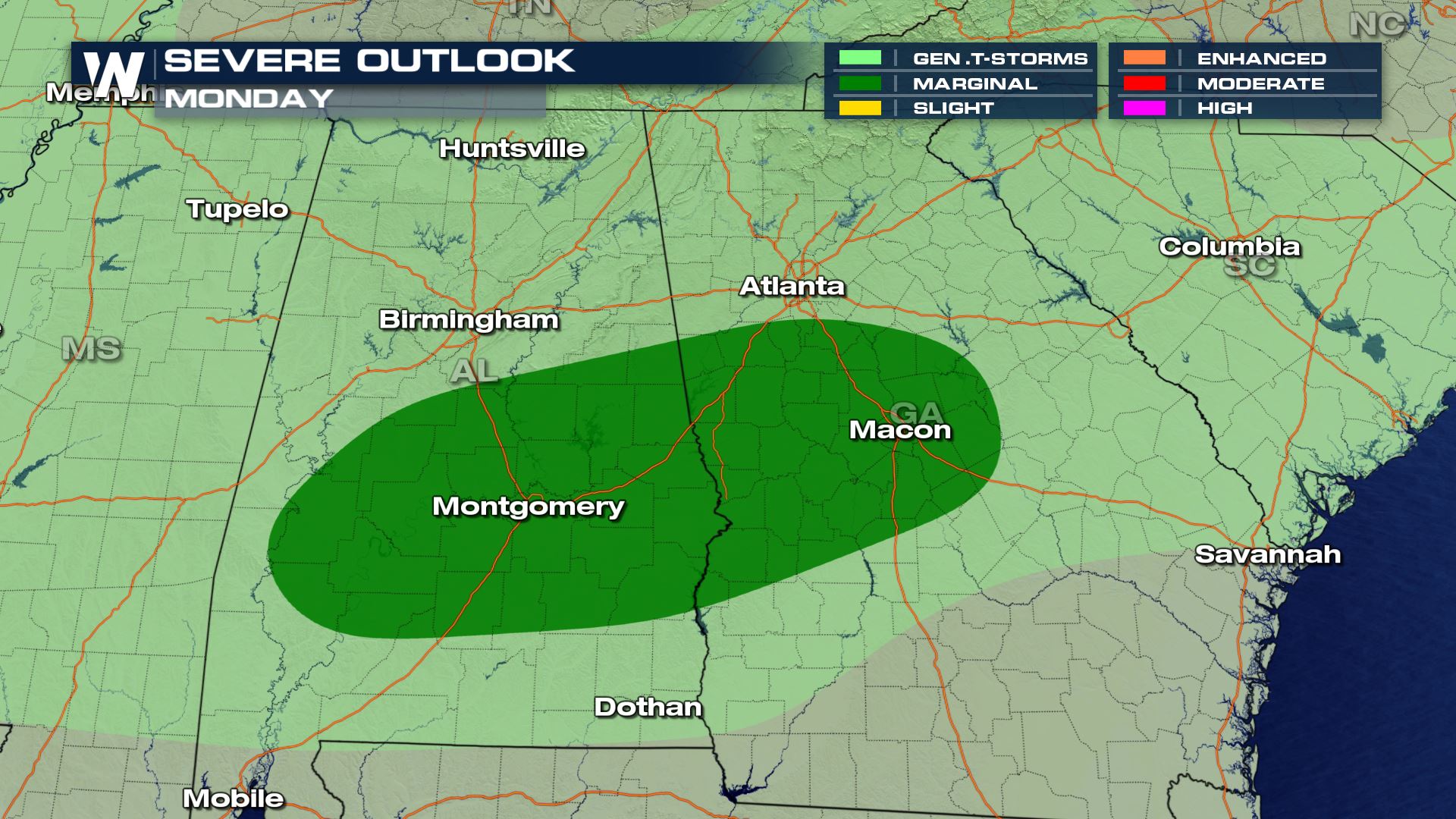 Cities like Montgomery and Macon will be right in the path of today's severe storms.  If you are in these areas you will want to be weather aware.
Severe Risks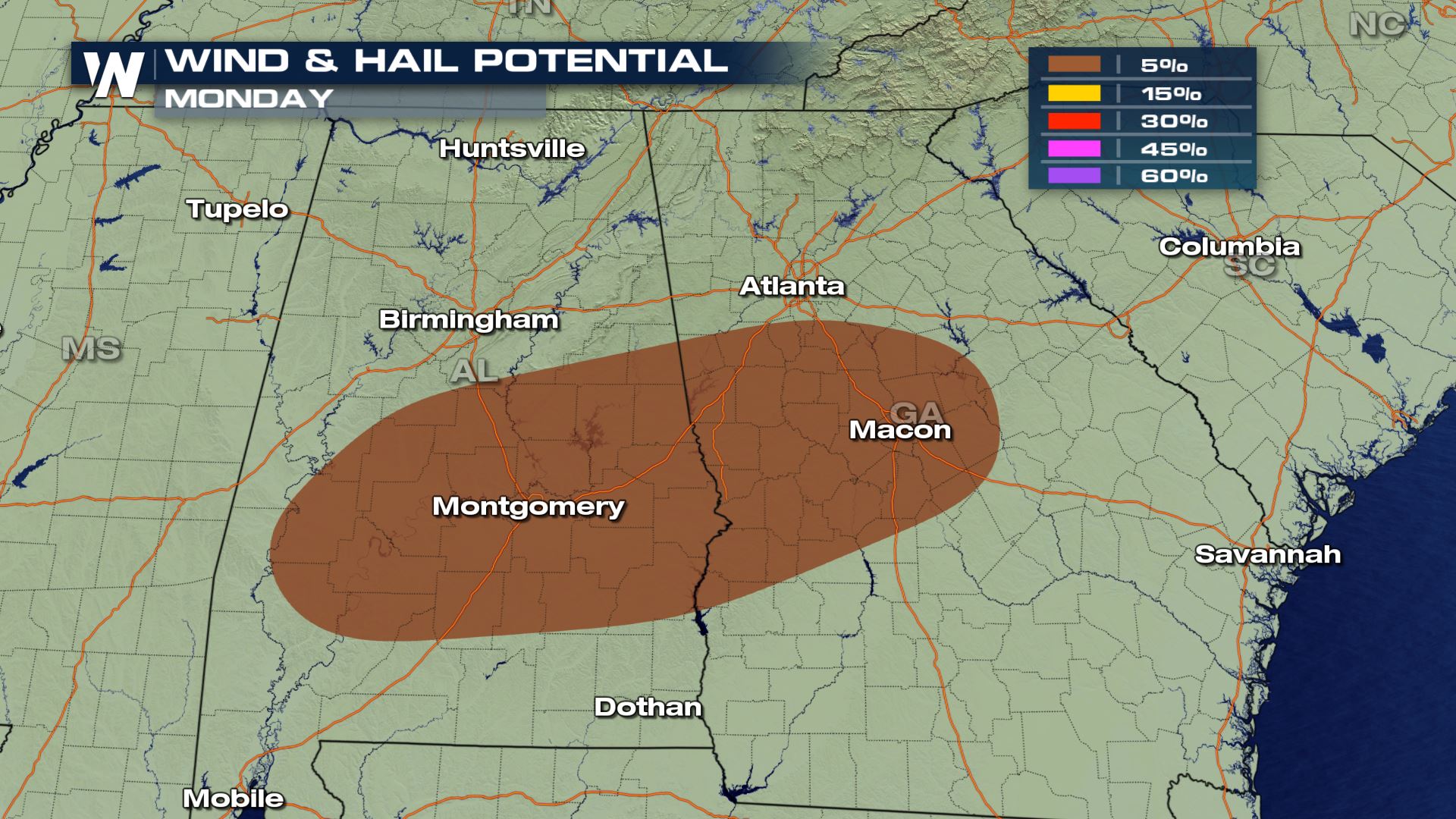 The main weather risks will be hail and wind, but a very isolated tornado can't be ruled out of the forecast.
Forecast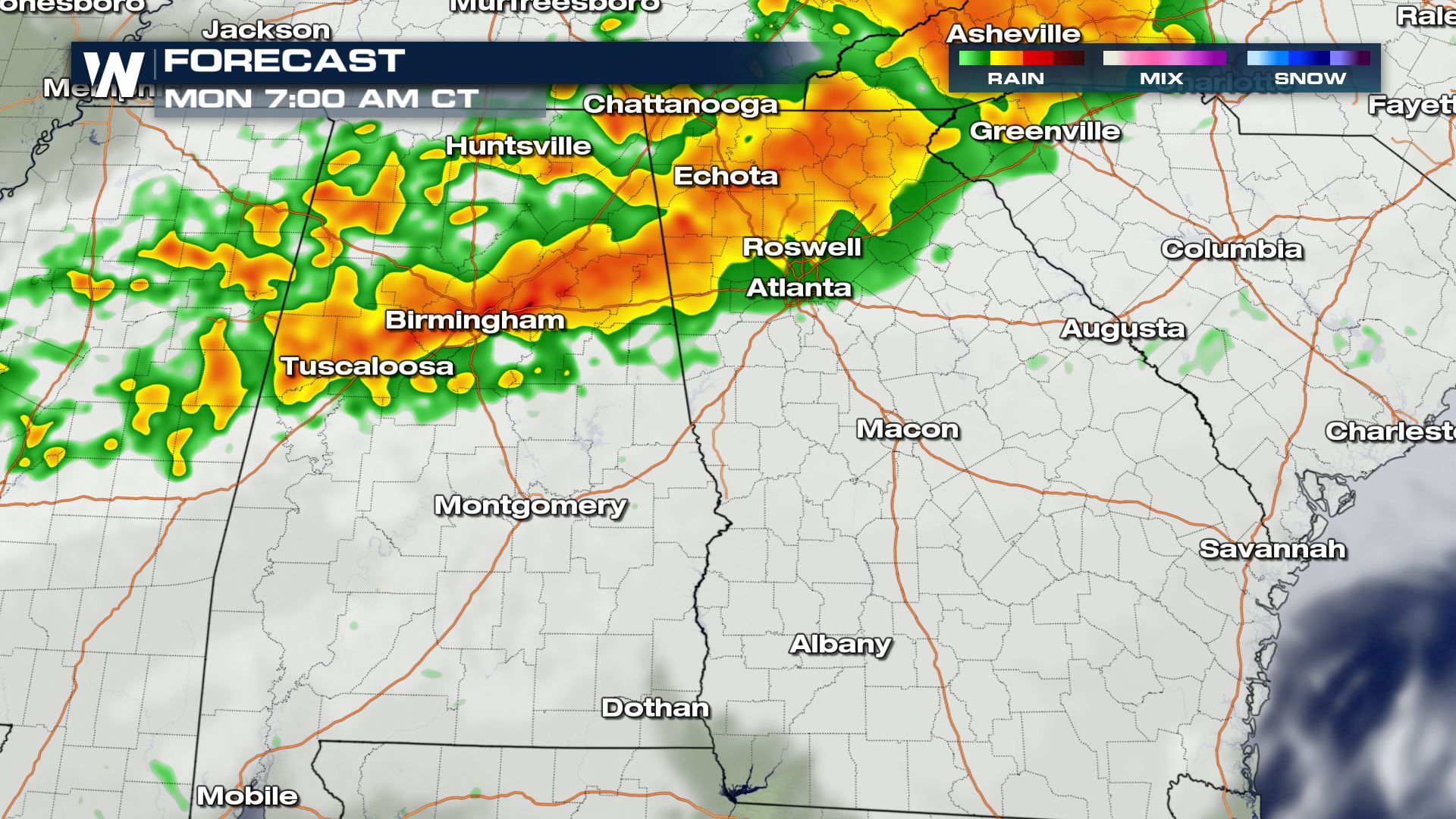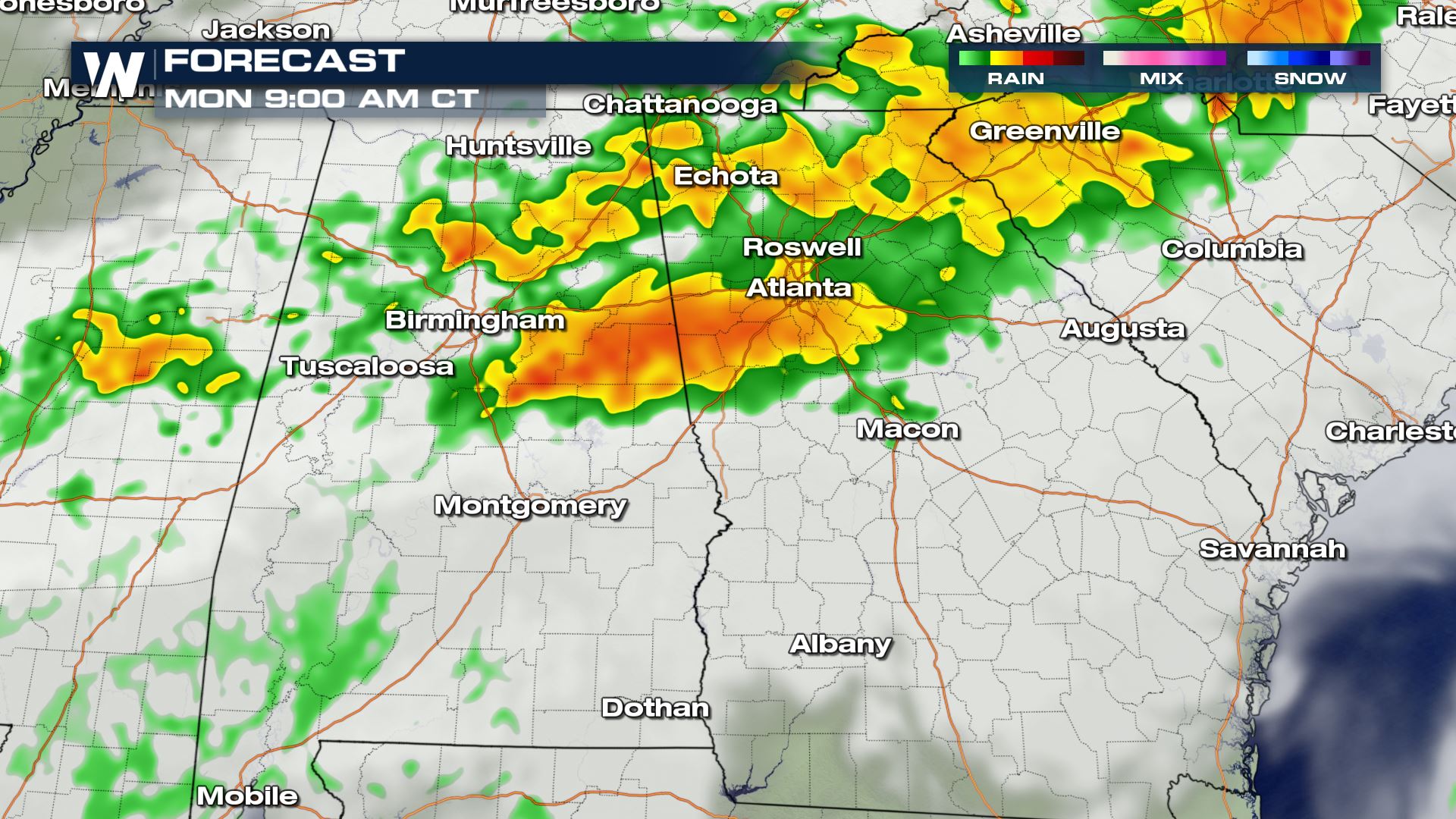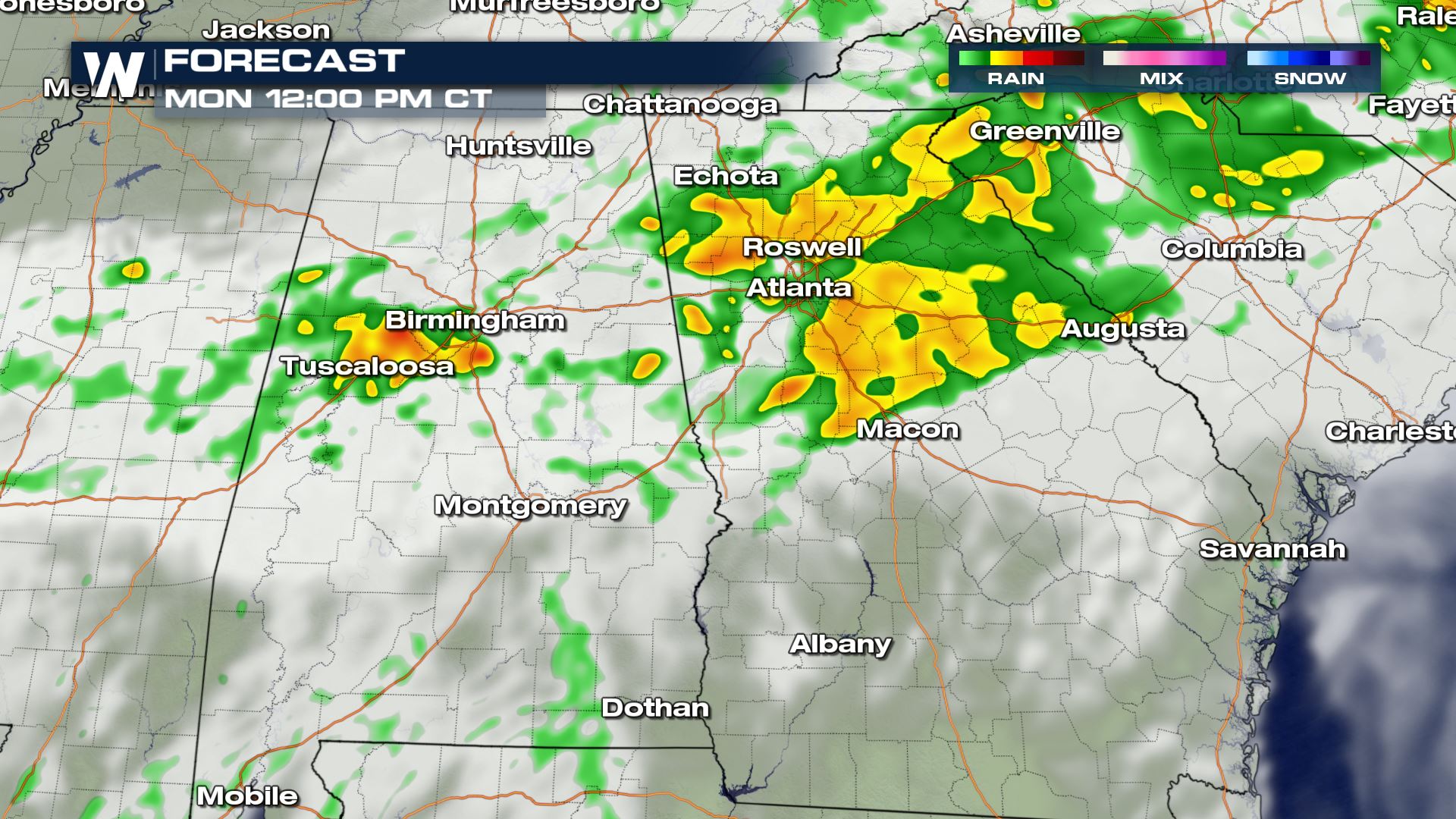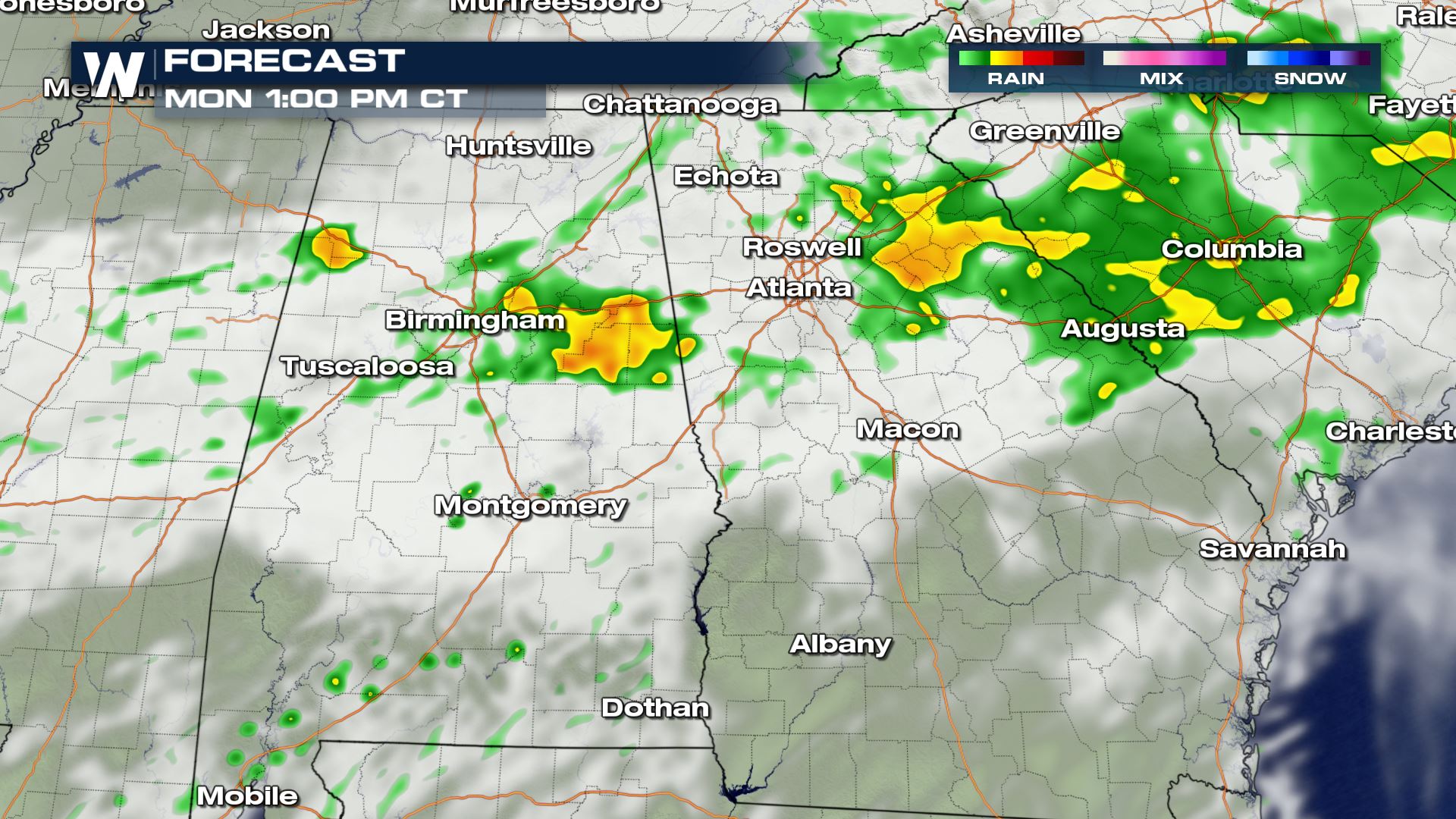 The timing for today's storms will be during the morning and early afternoon hours. We will also have to watch out for some flash flooding from some of the high rainfall rates. Keep checking with WeatherNation for more updates.