A Fall cold front will spark up a few thunderstorms to kick off the new week.  Some of these thunderstorms may reach severe limits, bringing the threat for damaging wind gusts, sizeable hail, and heavy downpours.  A dip in the jet stream will help provide energy for the potential of some thunderstorms on Sunday, but mostly into early Monday morning from northeast Arkansas to western Kentucky. These thunderstorms will likely bring some isolated gusty winds and frequent lightning, and some elevated instability which could suggest some marginally severe hail.  The severe threat will be focused across northeastern Arkansas, Missouri, Tennessee, Kentucky and far southern Illinois.
Monday Severe Outlook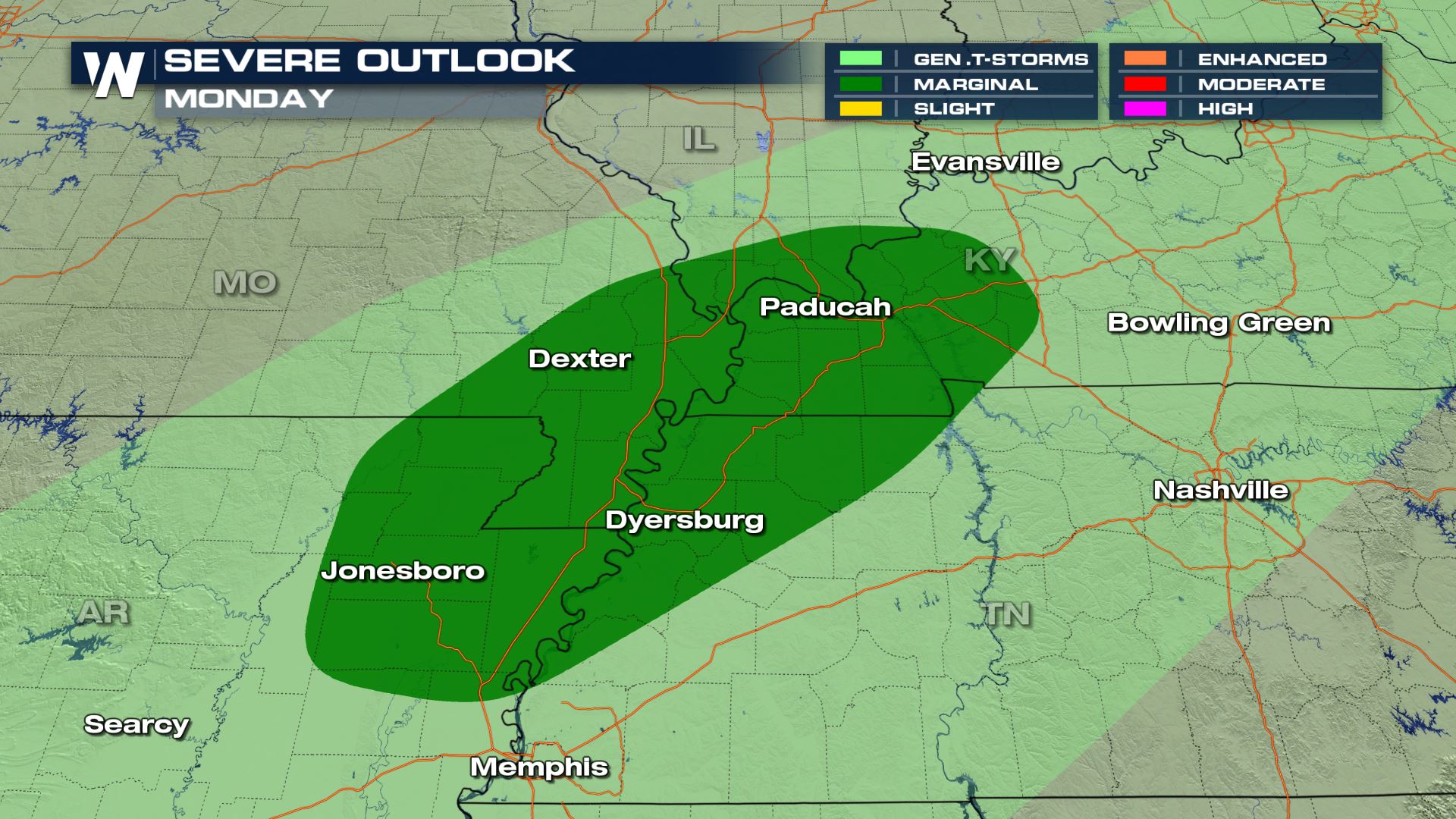 The cold front will push east and eventually become stationary, setting the stage for flooding rainfall.
Severe Storm Risks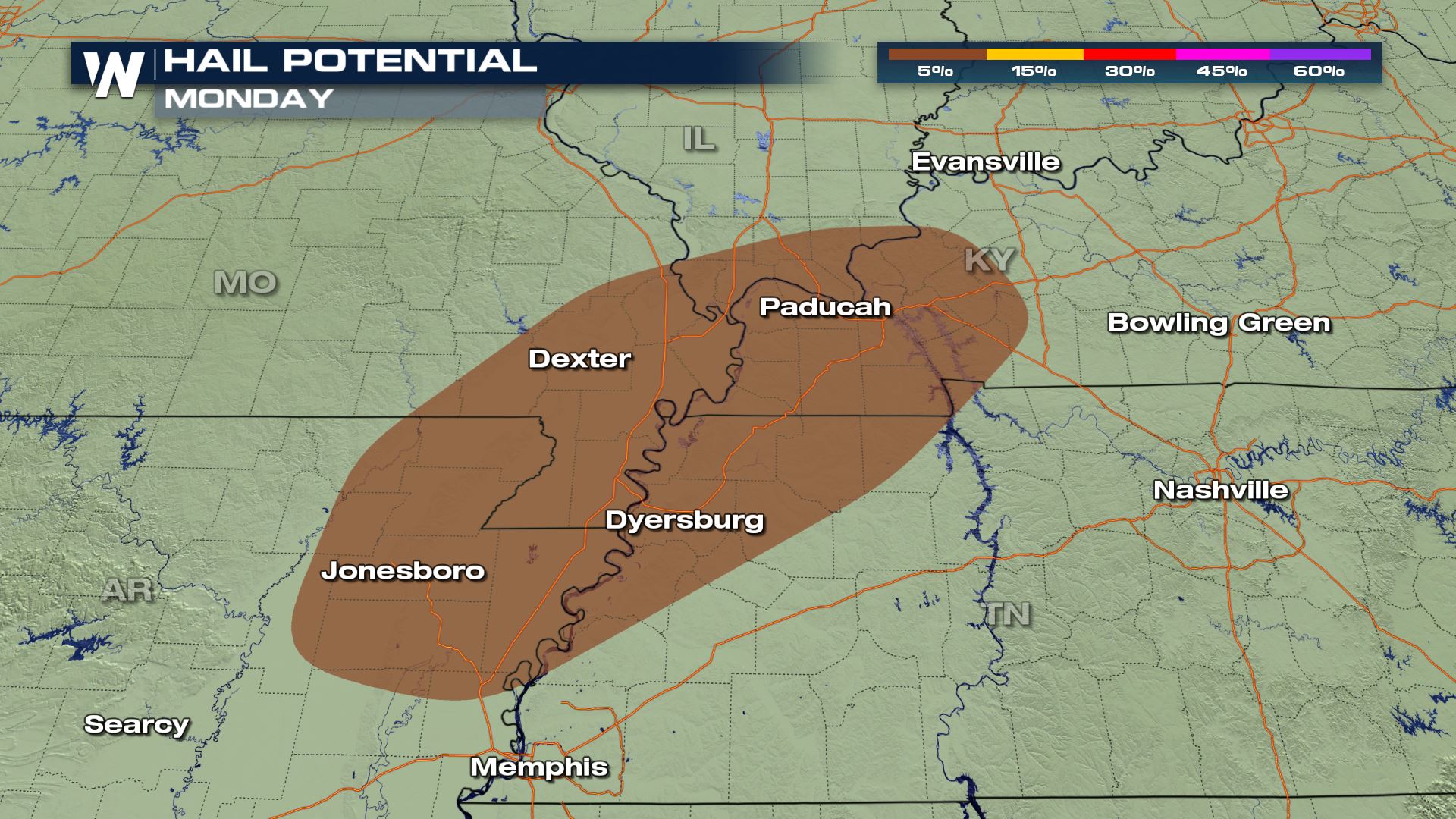 Heavy rain is expected to continue in the region into Tuesday, extending the risk for flooding.  Southeastern Missouri, western and northern Kentucky, southern Illinois, southern Indiana, and southwestern Ohio could potentially accumulate 3 to 5 inches of rain.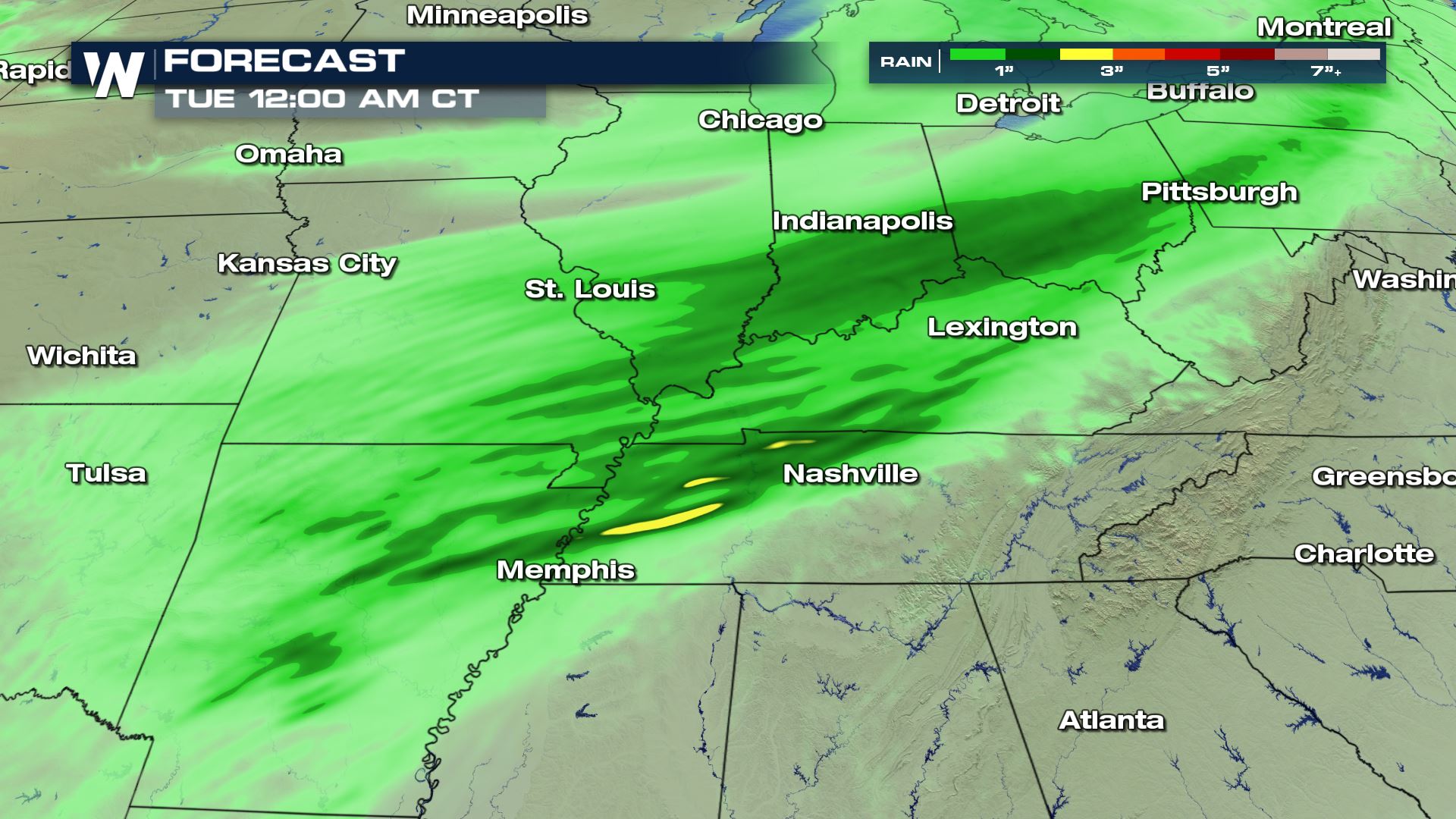 Keep it tuned to WeatherNation in the days ahead for more forecast information.