A cold front will continue to sweep through parts of the Southeast overnight. Severe weather chances have dwindled for Sunday, but a few thunderstorms remain possible. A couple quick downpours may accompany these storms in Georgia late Sunday evening.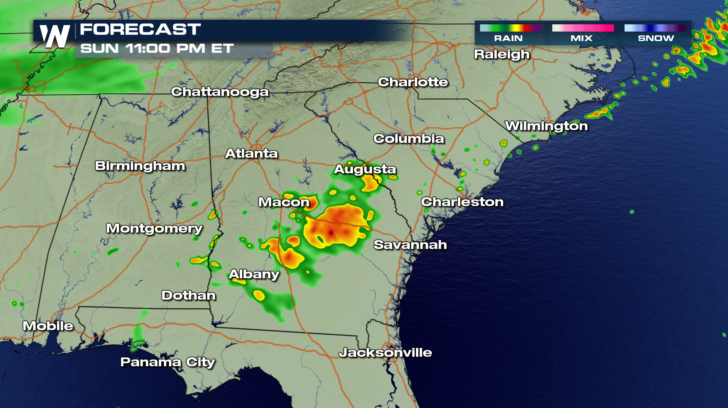 Rain and thunderstorm chances linger into Monday morning for cities along the Atlantic. Have the rain gear handy for tomorrow morning if you're in coastal South Carolina or North Carolina.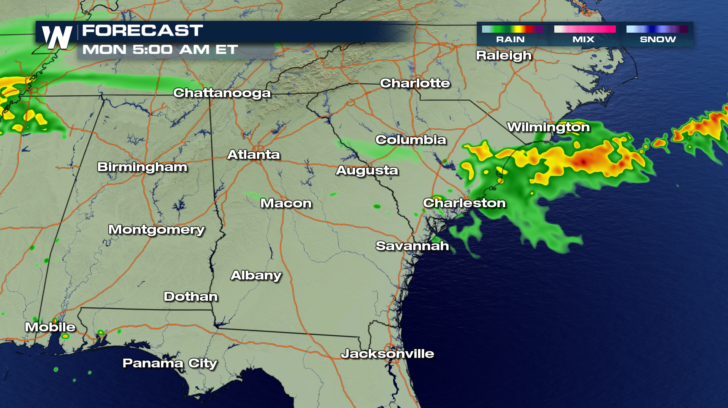 Temperatures will hold in the low 60s overnight in Charleston, South Carolina. A few showers are possible throughout the morning, but we'll enjoy some dry time by the afternoon. Temperatures Monday will climb into the low 70s.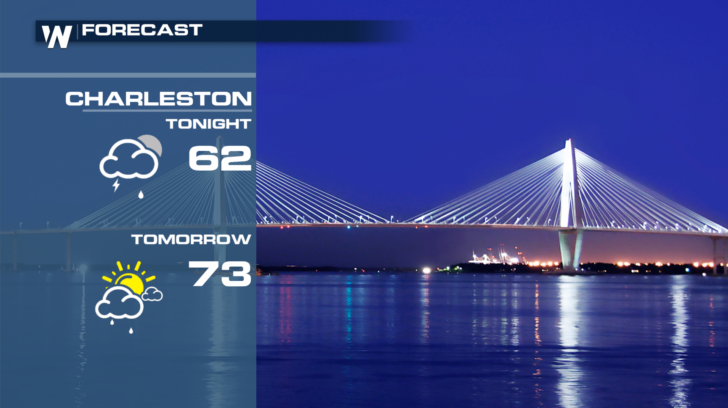 In Mobile, Alabama, scattered thunderstorms are possible overnight as well as through the day on Monday. Temperatures will be similar to South Carolina's Lowcountry with lows in the 60s and highs in the 70s.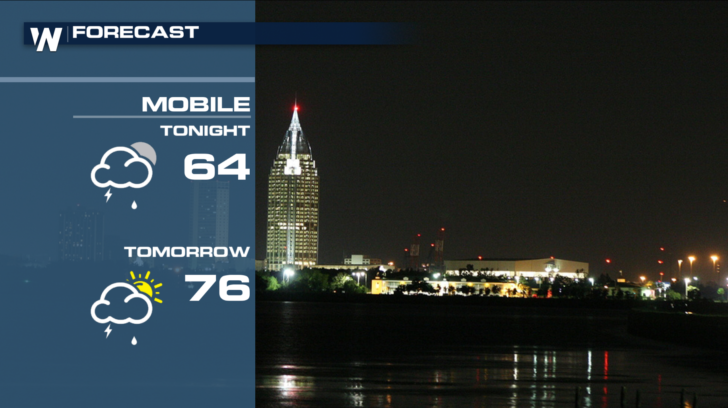 Although the severe threat has diminished for the rest of your Sunday, additional strong to severe storms remain possible in the coming days across parts of the South-central and Southeastern US. Stick with WeatherNation on-air and online for the latest updates.