A stationary front will be the focus for heavy thunderstorms today and by later in the afternoon and evening there could be some isolated severe storms from the Gulf Coast to the Tennessee Valley.  Here is the latest information on the severe forecast.
Severe Outlook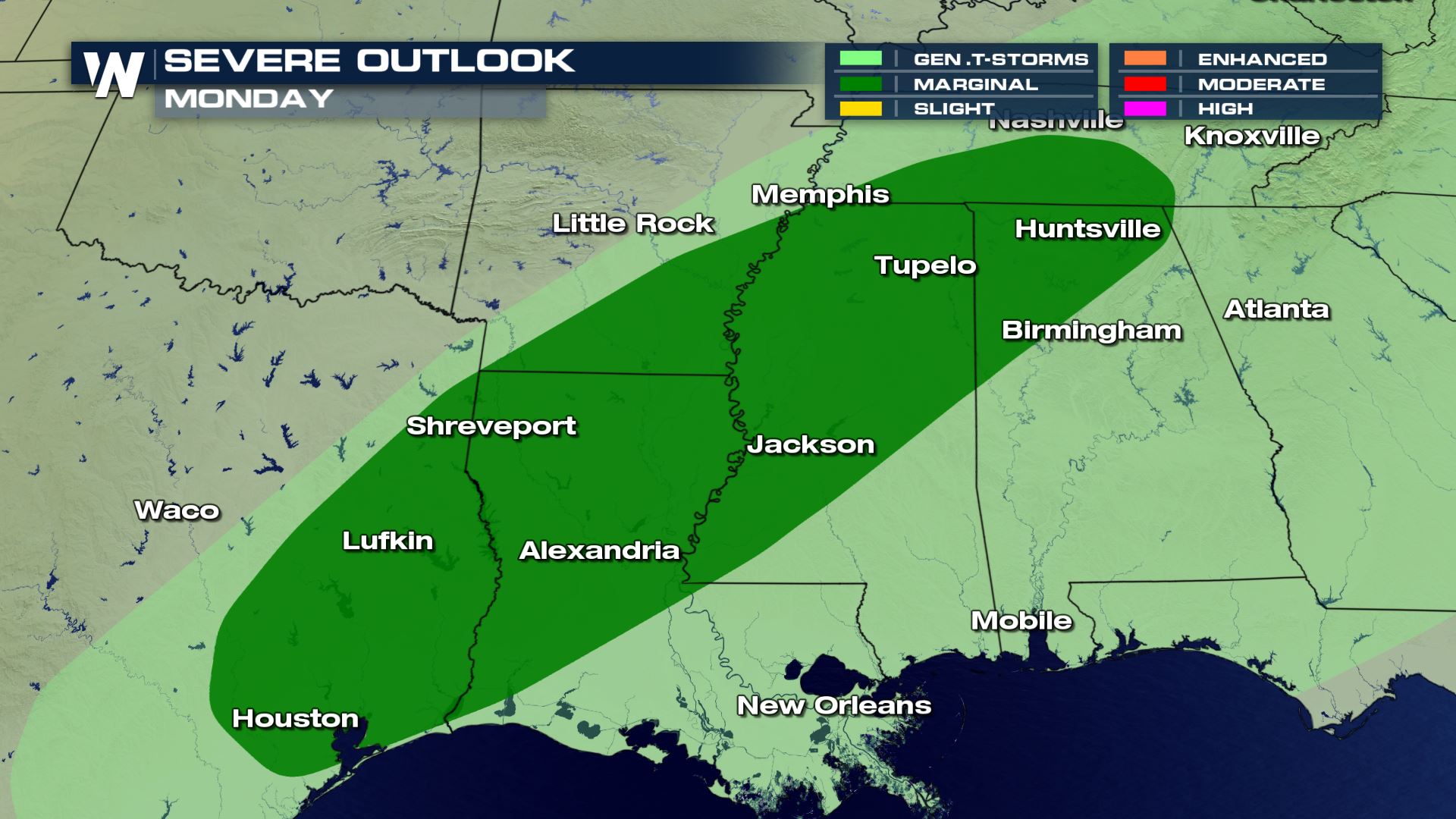 Isolated severe storms possible anywhere from Houston to Nashville this afternoon and evening.  This will not be a repeat performance of the severe weather we had across these areas on Friday and Saturday.
Severe Risks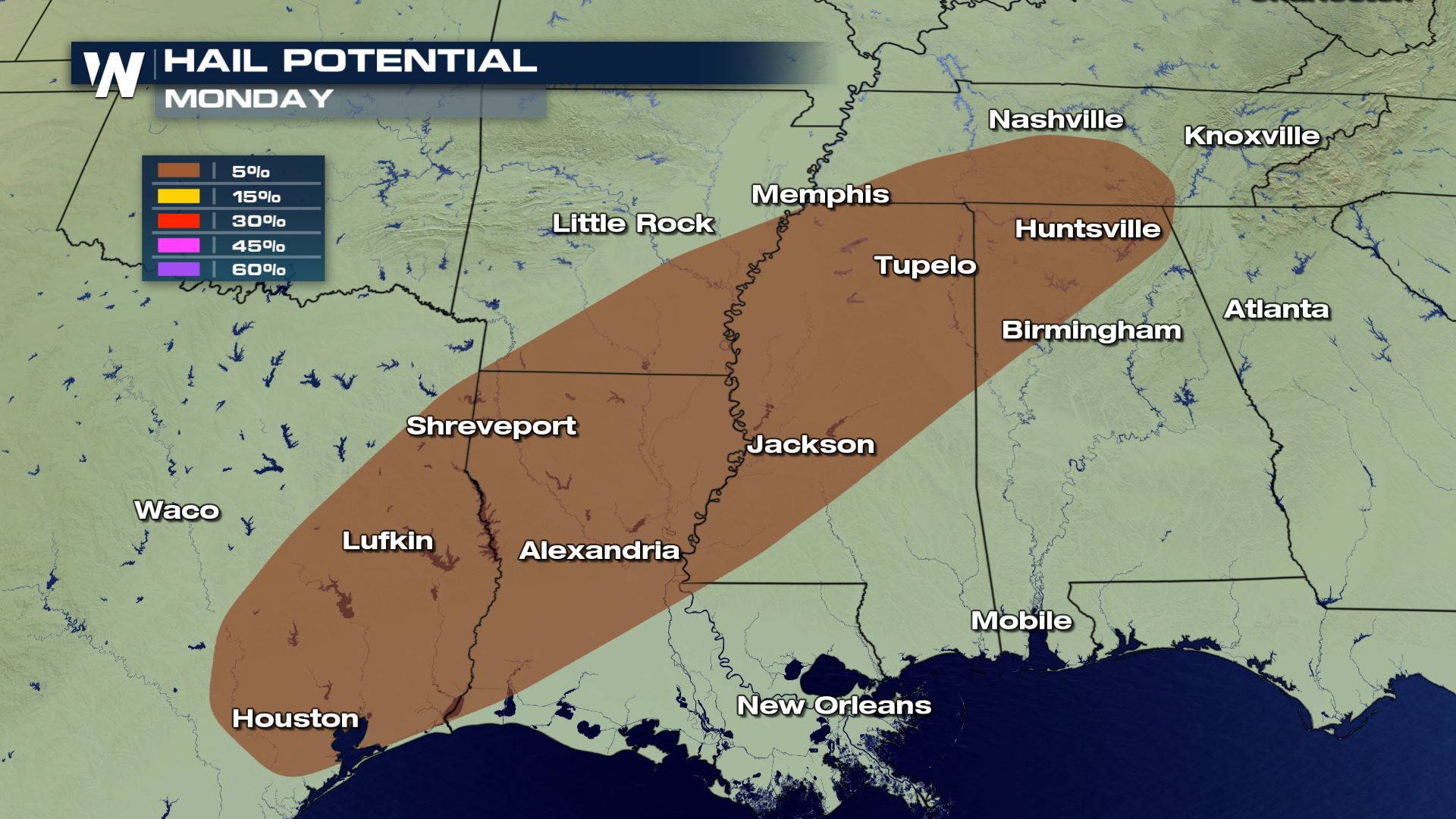 Not all modes of severe weather are in the forecast as large hail will be the only risk.  Wind gusts could get up to 40 mph, but there is no risk of tornadoes with this set-up.
Forecast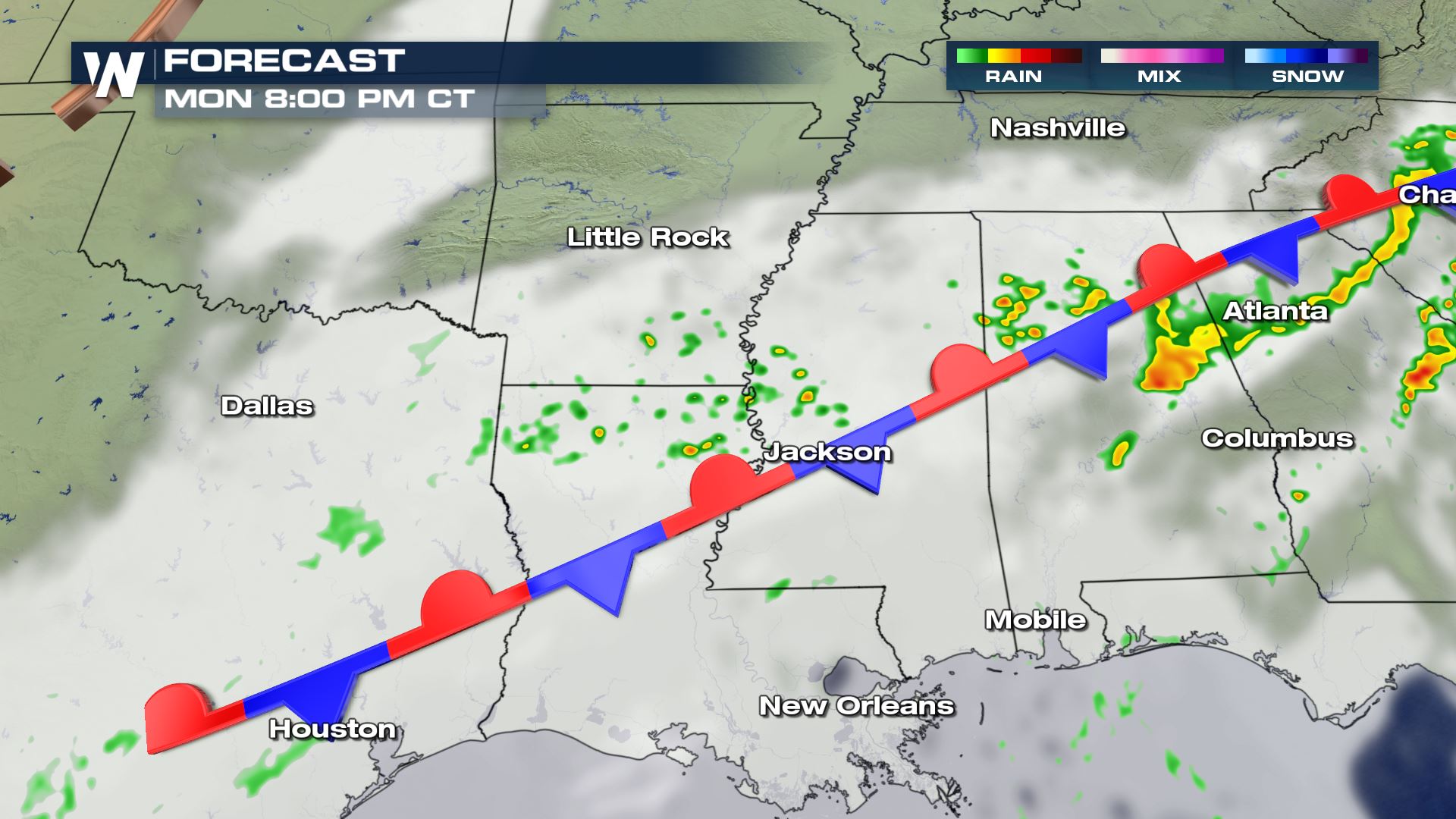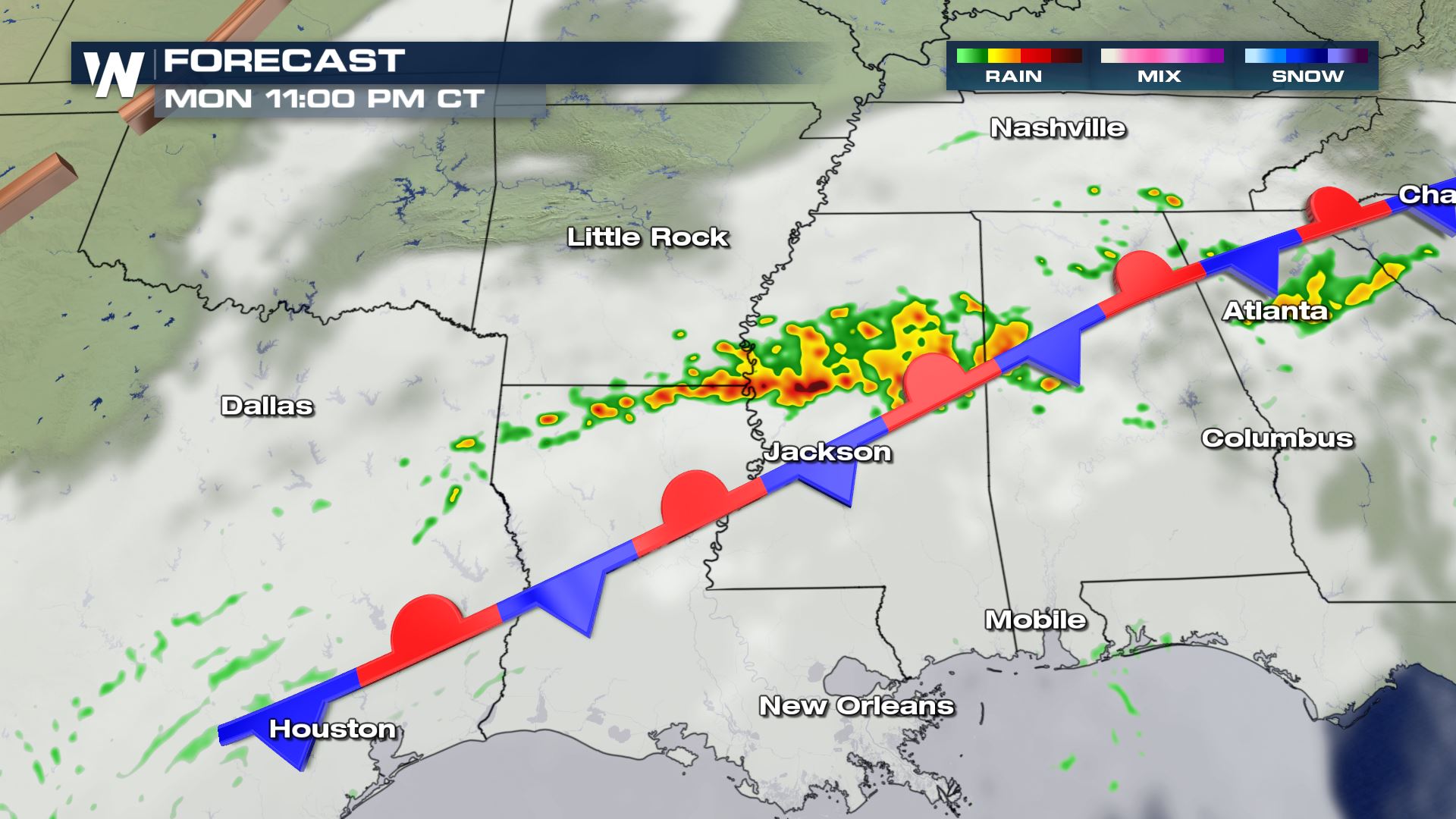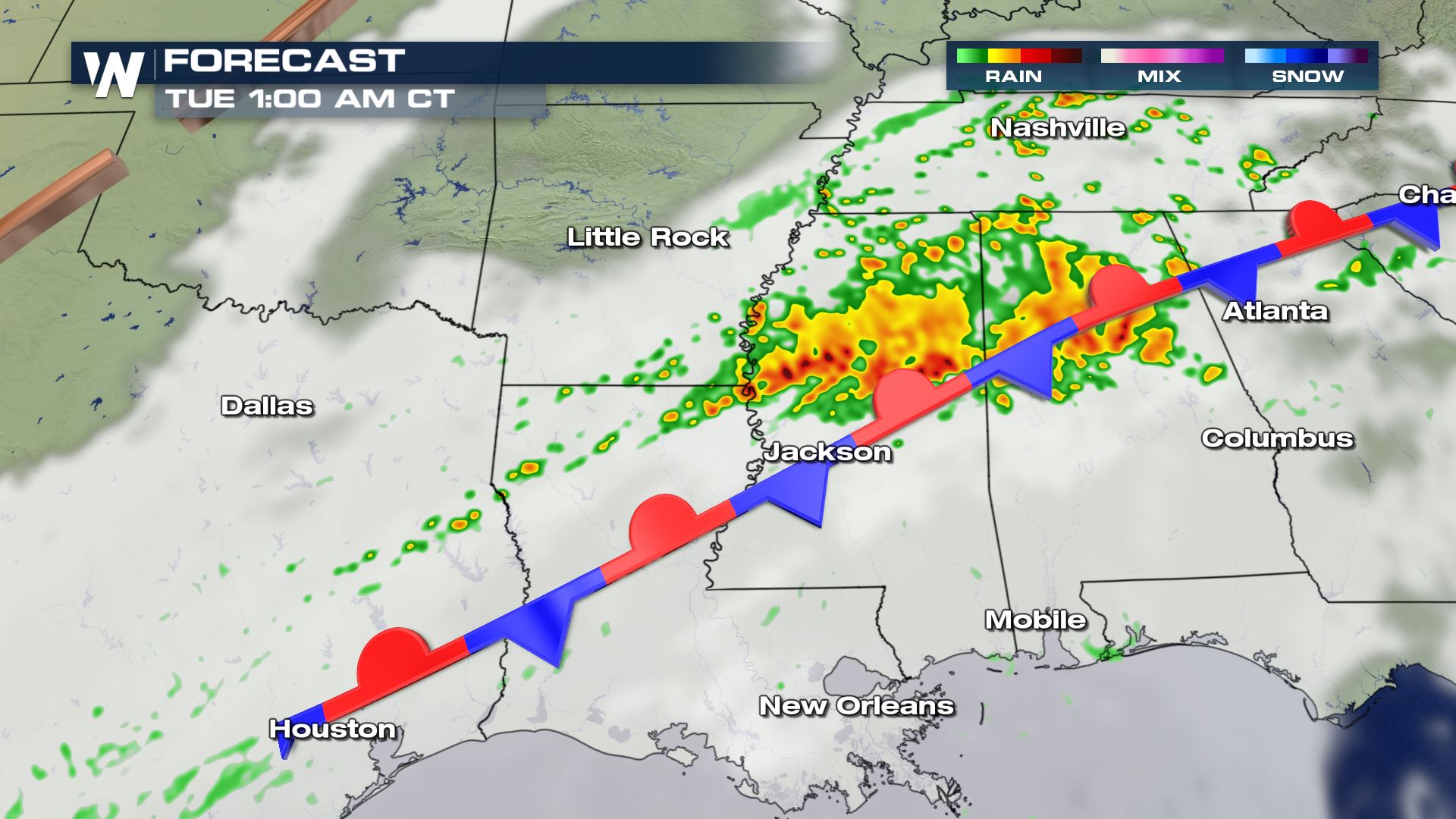 It will be stormy across the Southeast throughout the day, but the risk of severe storms won't be picking up until the second half of the day.  And those strong storms could last into early Tuesday morning. Keep checking with WeatherNation for more updates on the severe storm chances.