An area of low pressure heading towards the Upper Mississippi Valley will bring the chance for showers and storms Monday.  Some of those storms could turn severe.  Here is the very latest.
Severe Outlook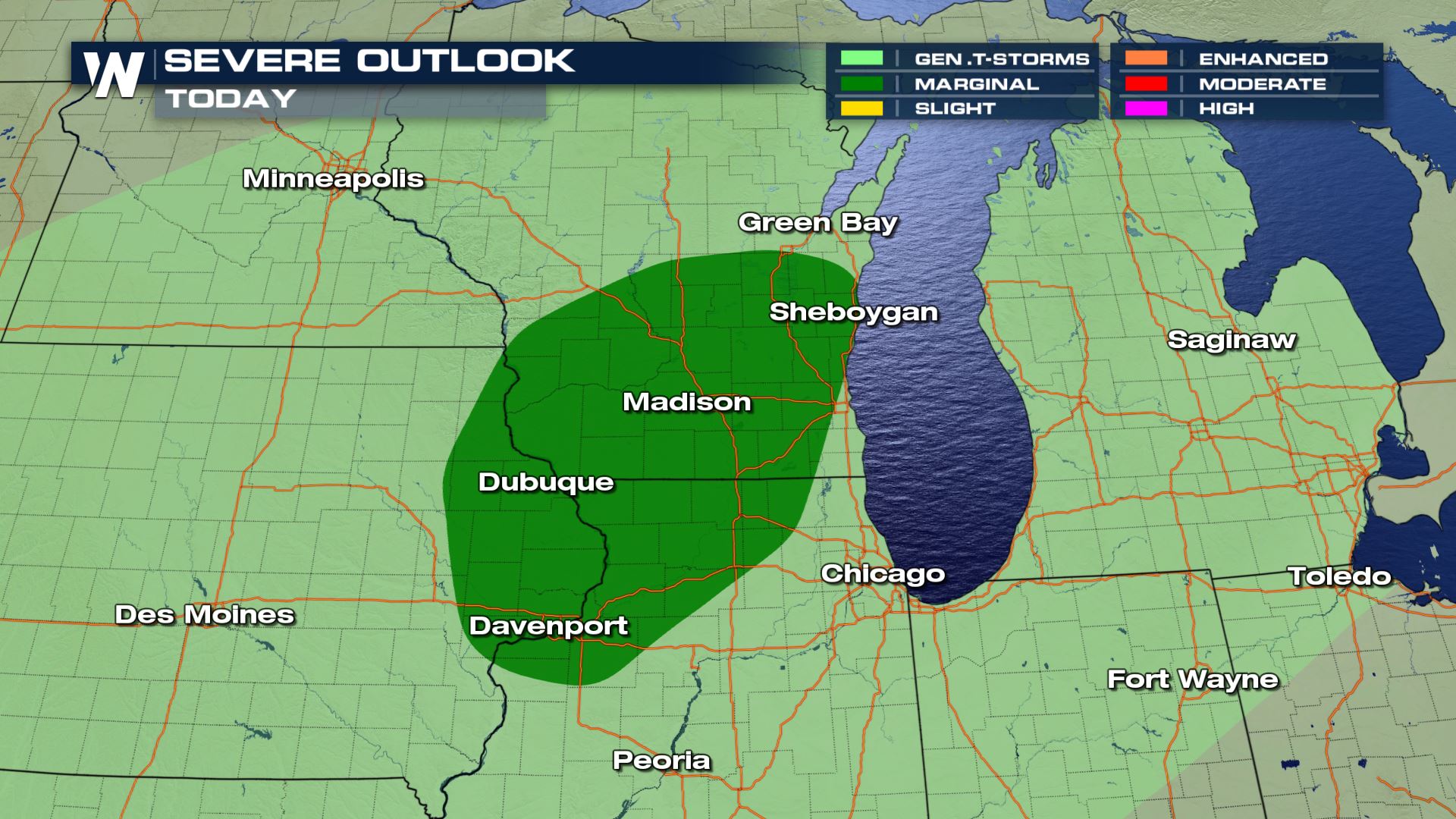 Isolated severe storms in the forecast from Eastern Iowa and into Northern Illinois and Southern Wisconsin.  Chicago is not included in today's severe risk.
Severe Risks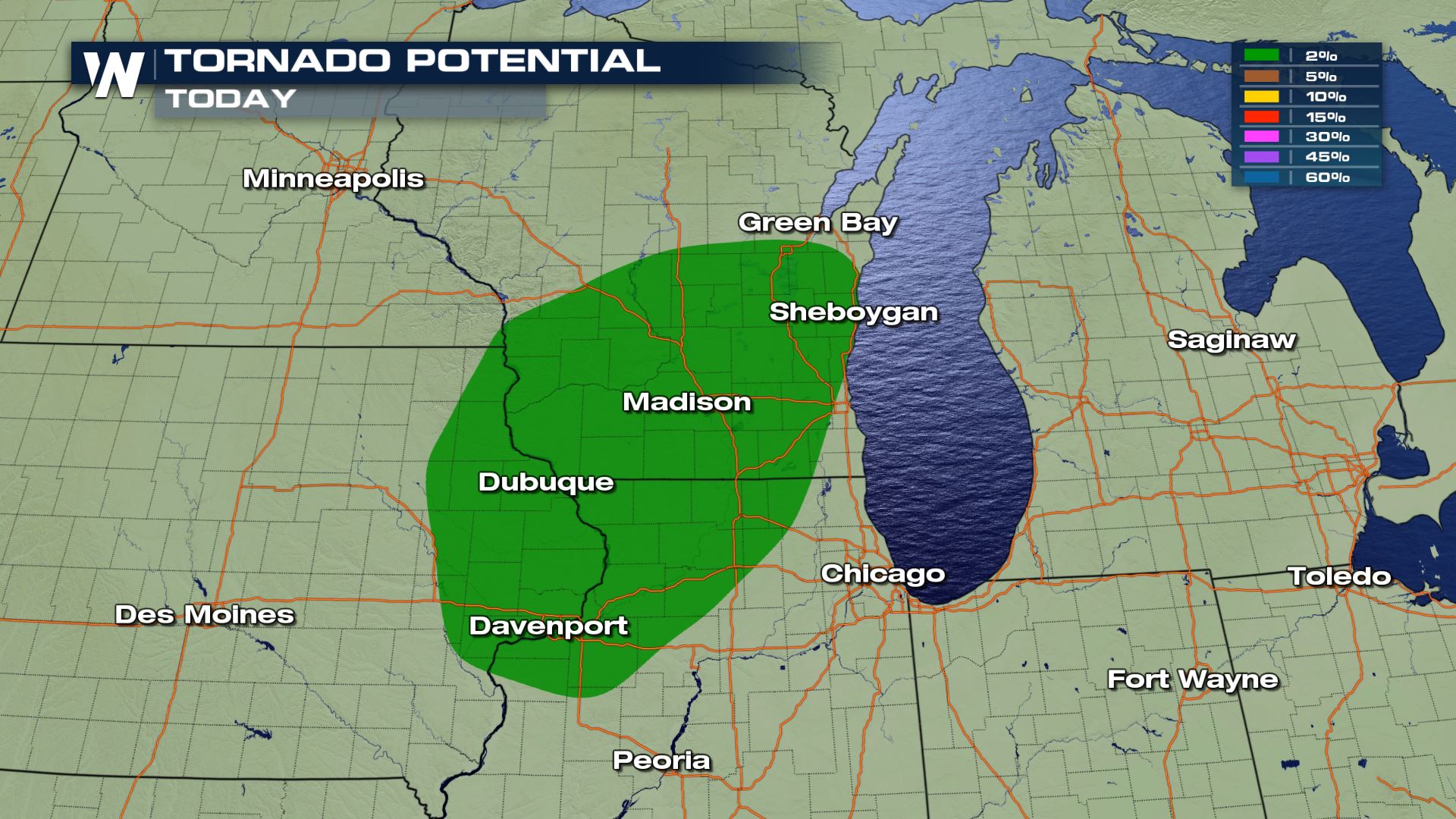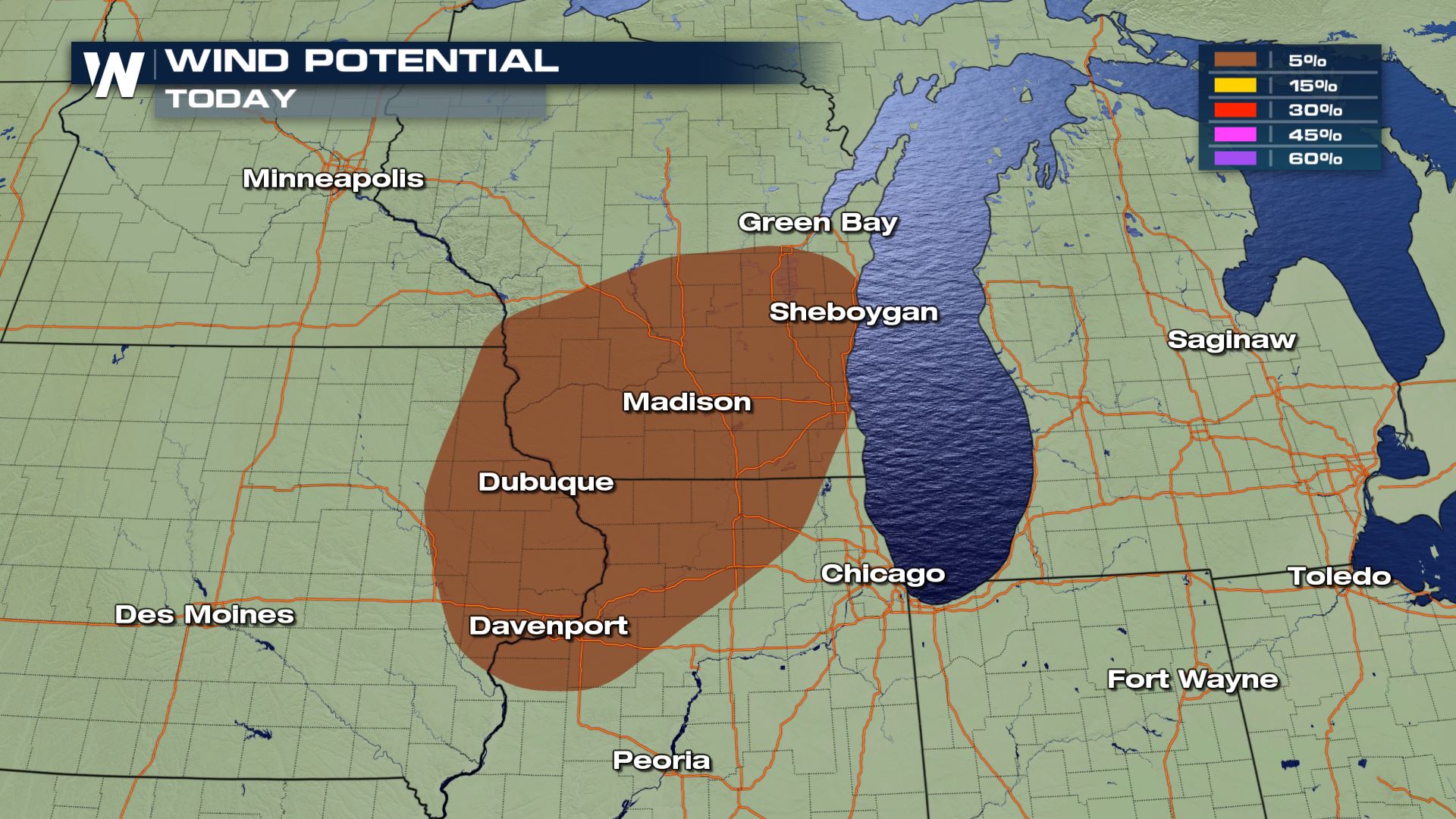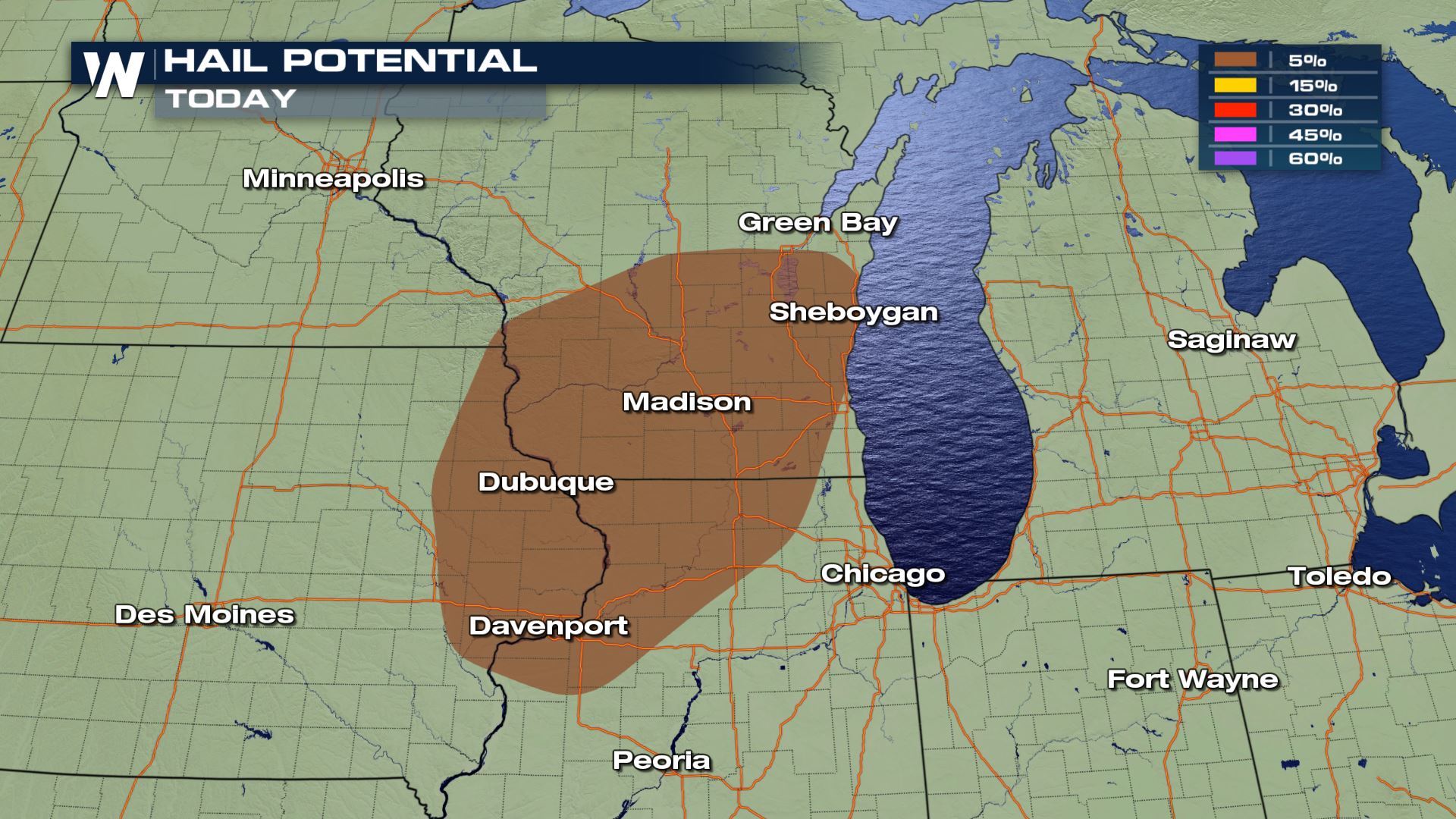 All modes of severe weather will be possible today and tonight for these areas.  Cities like Dubuque, Madison and Sheboygan will need to be weather alert.  The risk for large hail, damaging winds and an isolated tornado will be possible.  Based on the latest data, Wisconsin could have the higher chance of tornadoes compared to the rest of the forecast area.
Forecast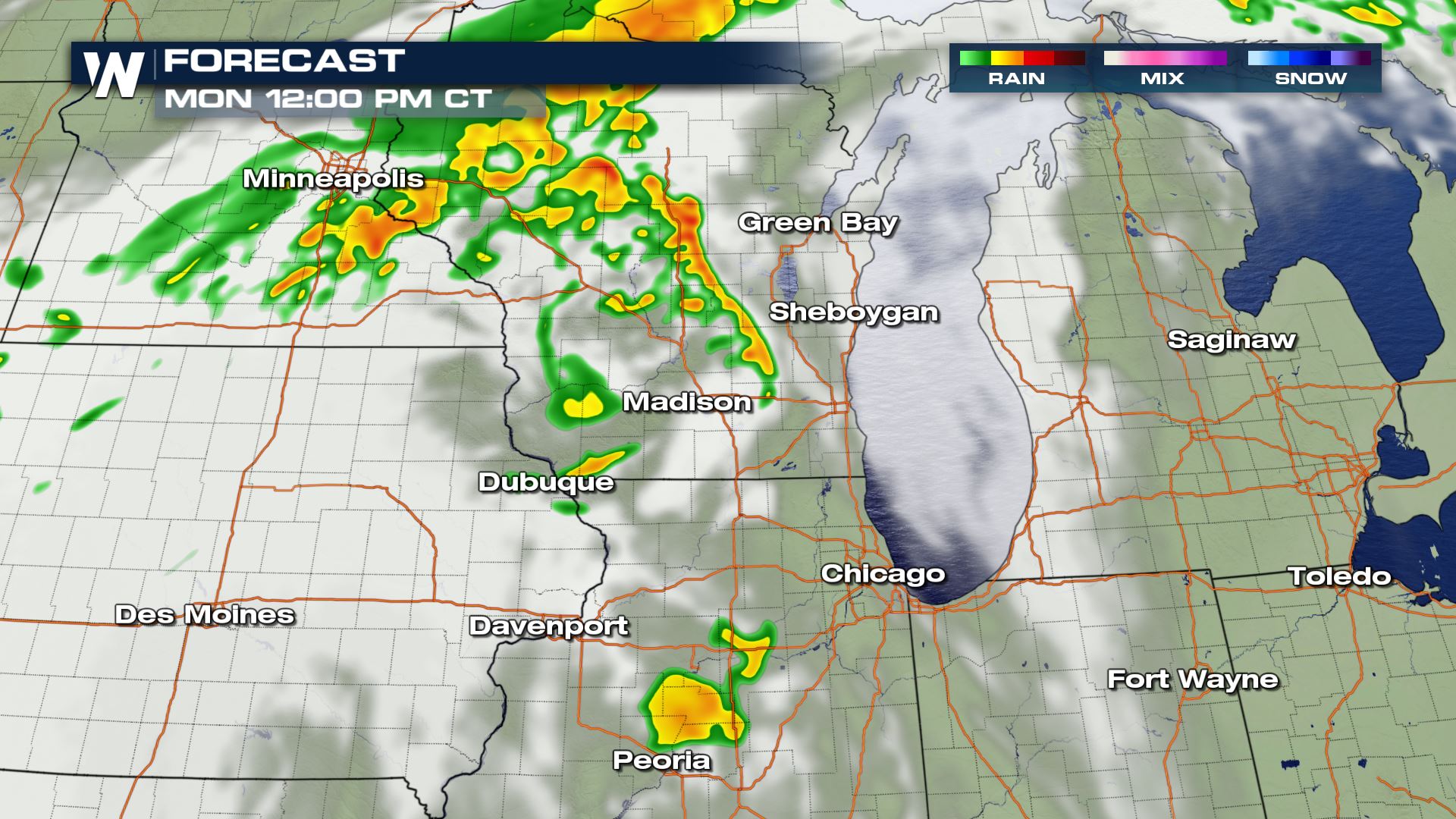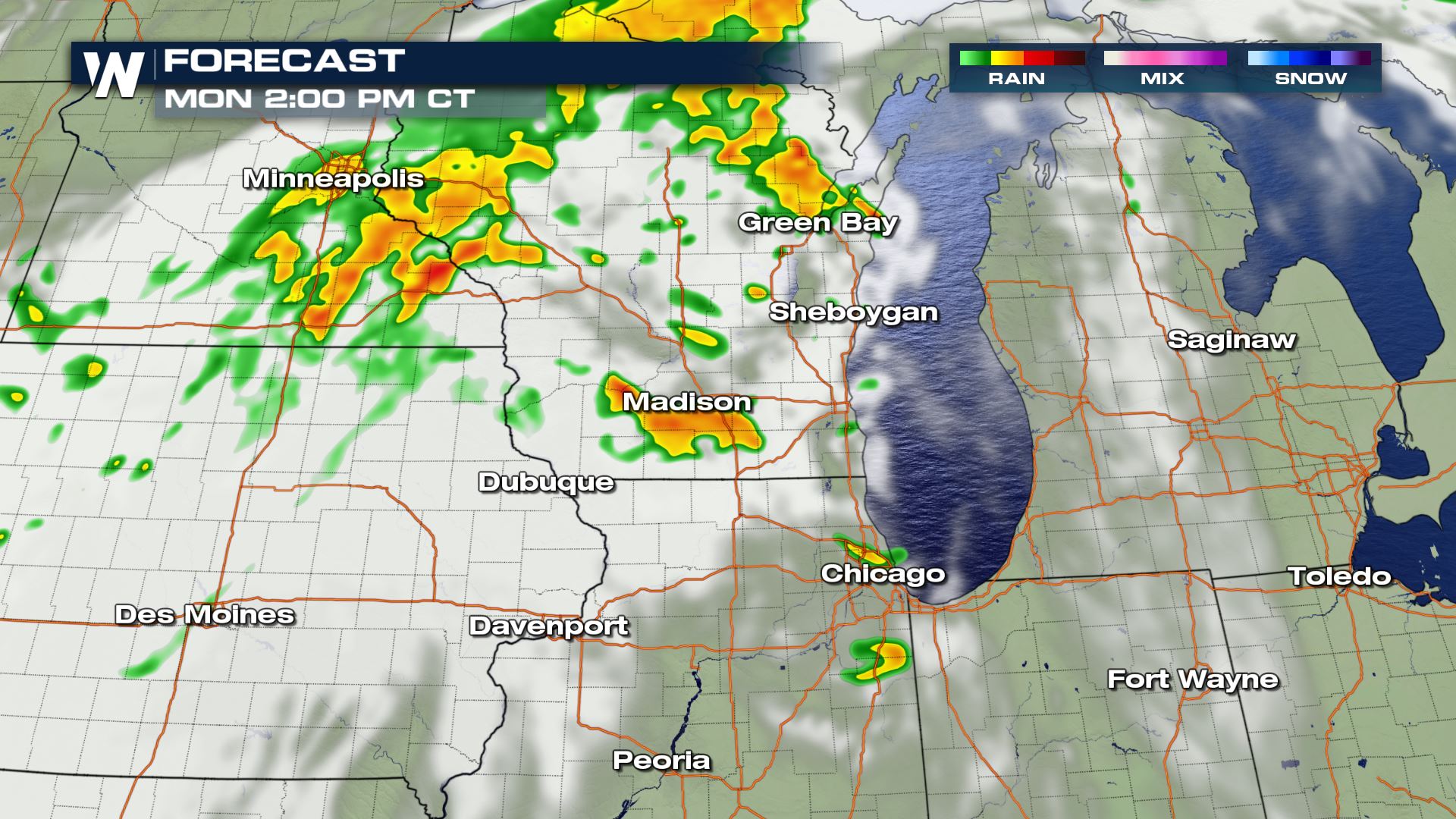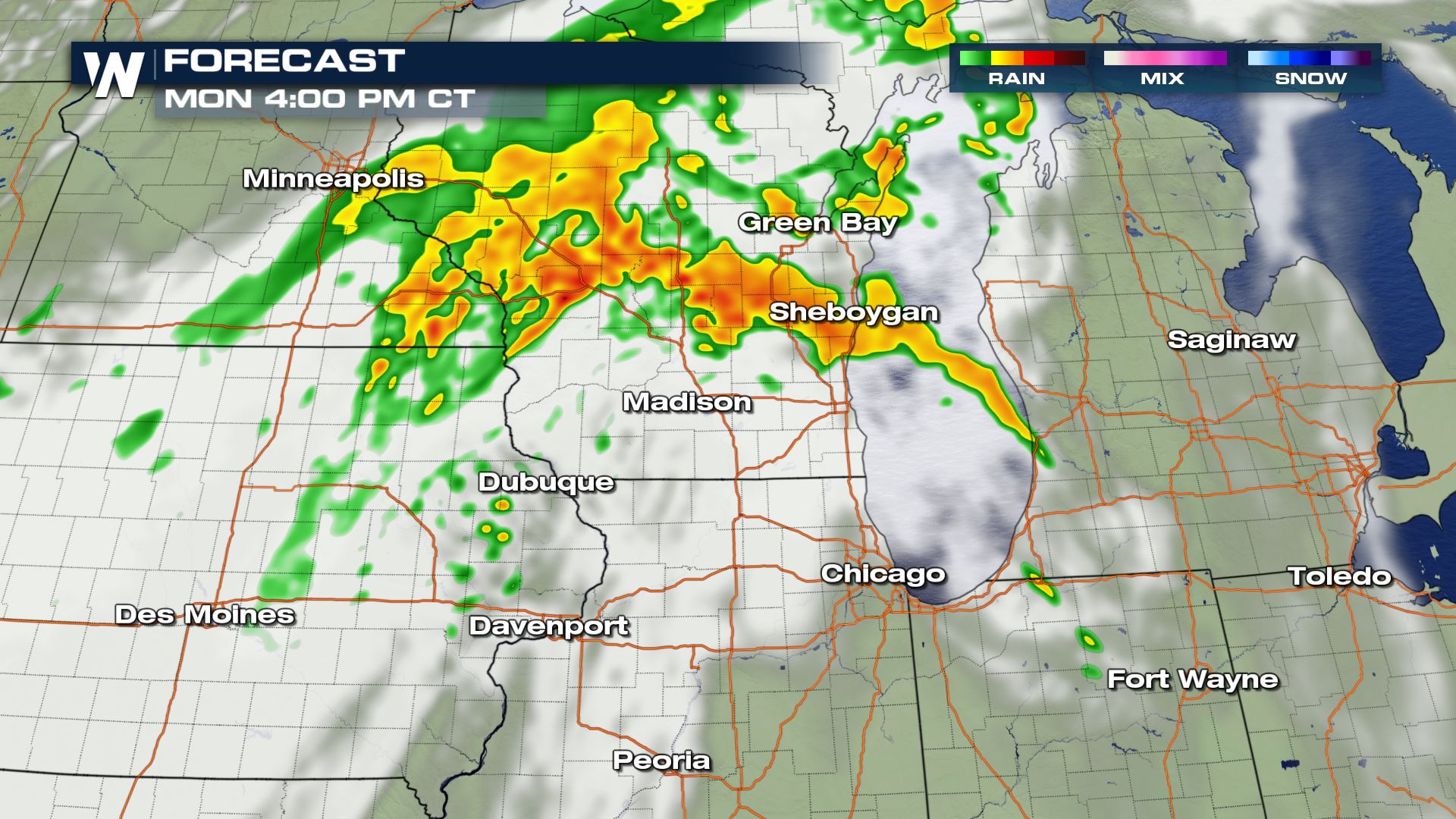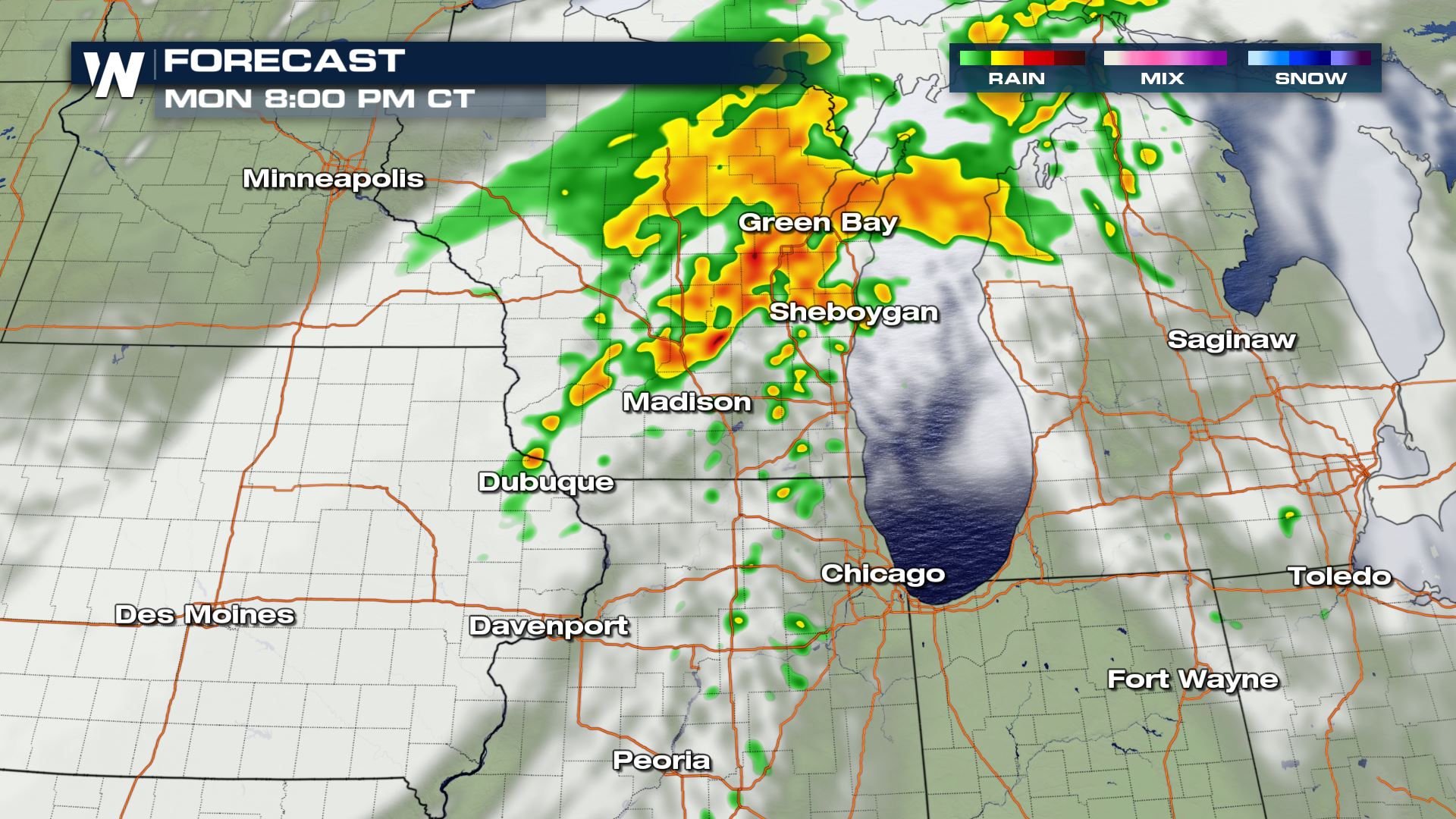 The timing for today's storms will be from the late morning through the late evening.  The highest risk of severe storms will likely happen during the peak heating hours of the afternoon.  Most of the storms will be clearing out by very early Tuesday morning.