A mid-level trough ejecting out of Wisconsin will bring increasing isolated severe storms to parts of the Great Lakes this afternoon.  The severe risk is setting up from Chicago to Fort Wayne for the late afternoon and early evening hours.  Here is the very latest on today's severe risk.
Severe Outlook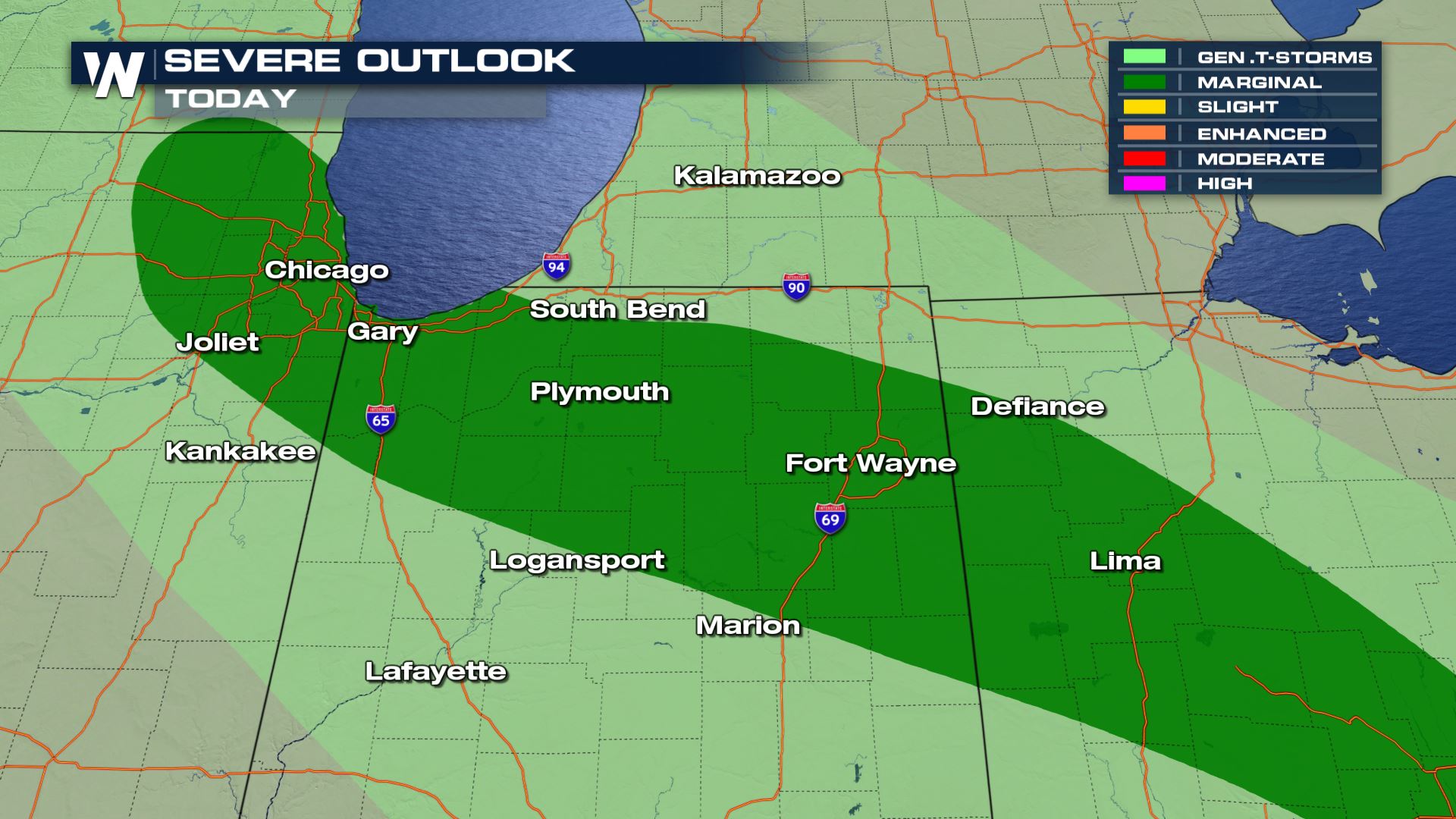 The severe outlook shows a Marginal risk of severe storms over these areas.  This means an isolated severe risk will be possible.  So based on this forecast not everyone will see severe storms, but the chance is still in the forecast for these areas.
Severe Risks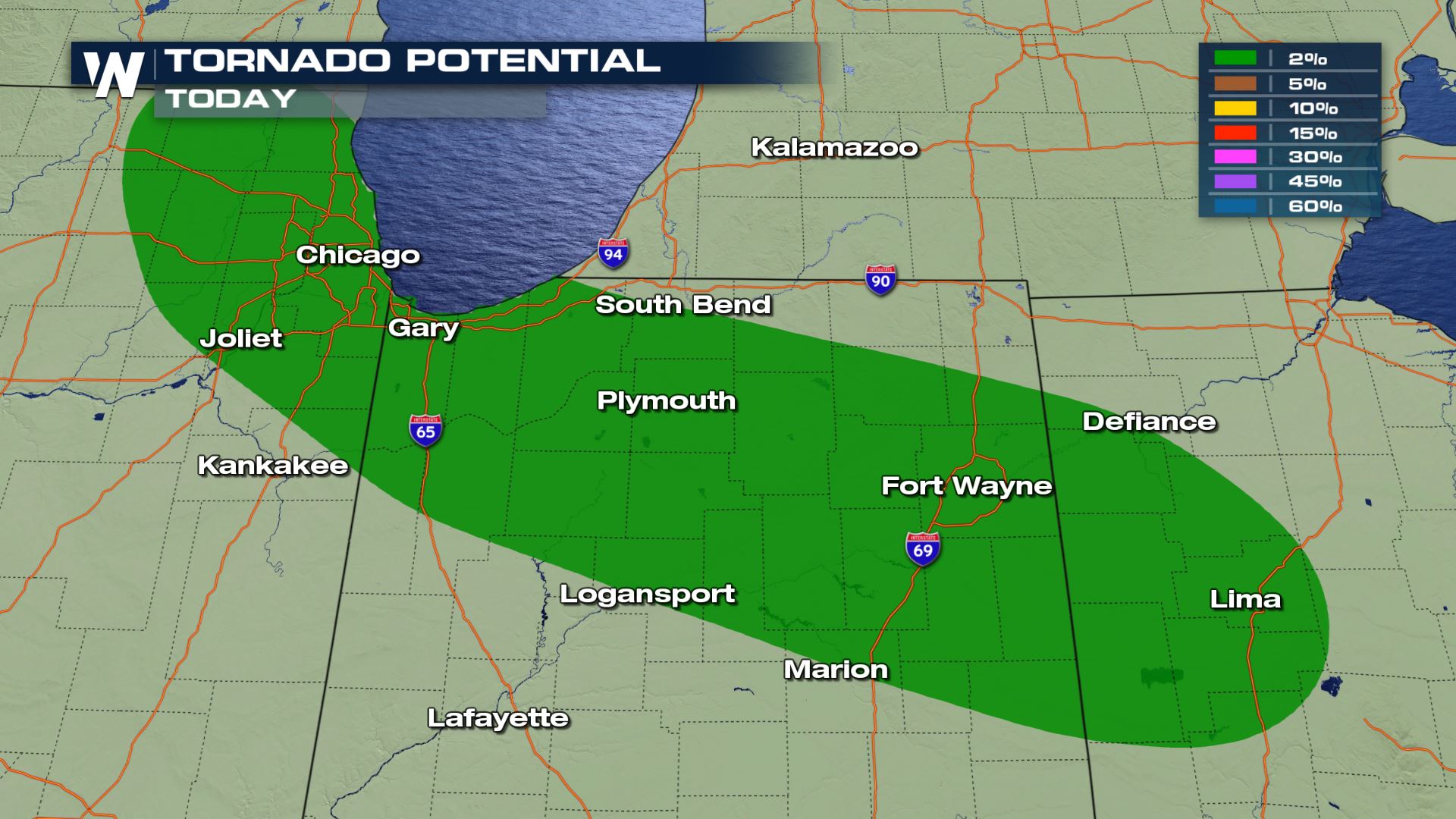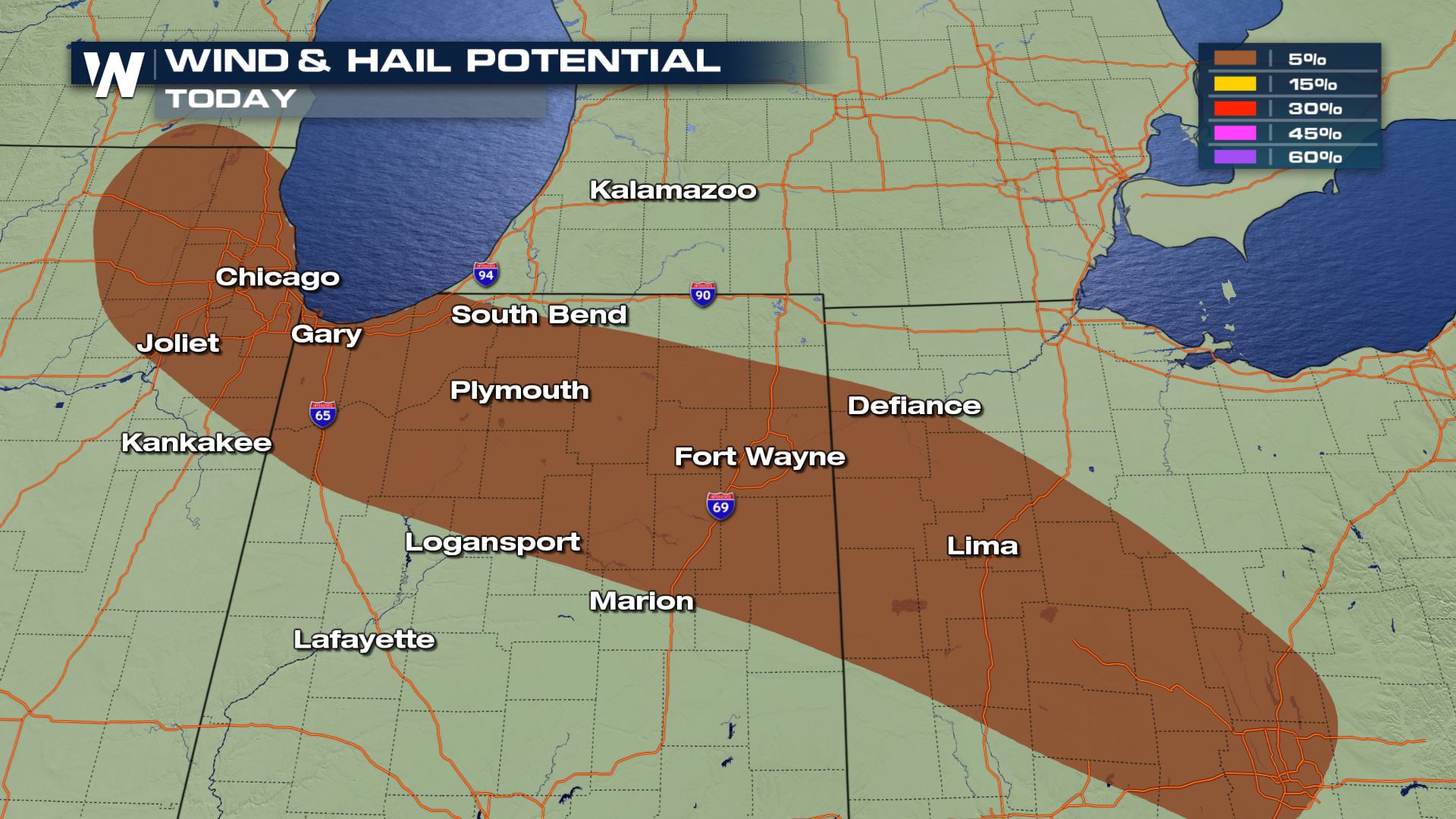 All severe risks are in the forecast, but strong winds and isolated spin-ups will be the primary risk.
Forecast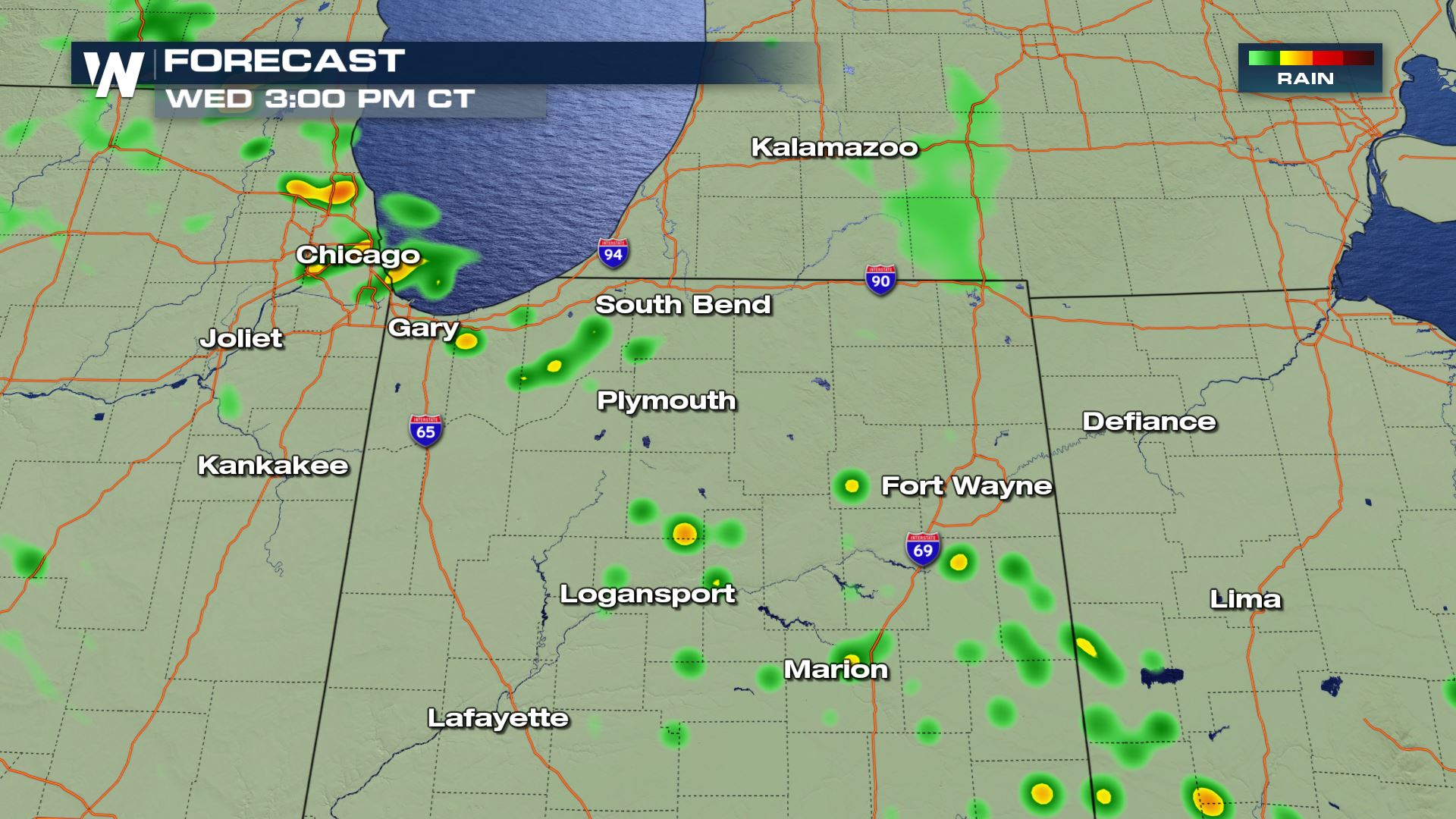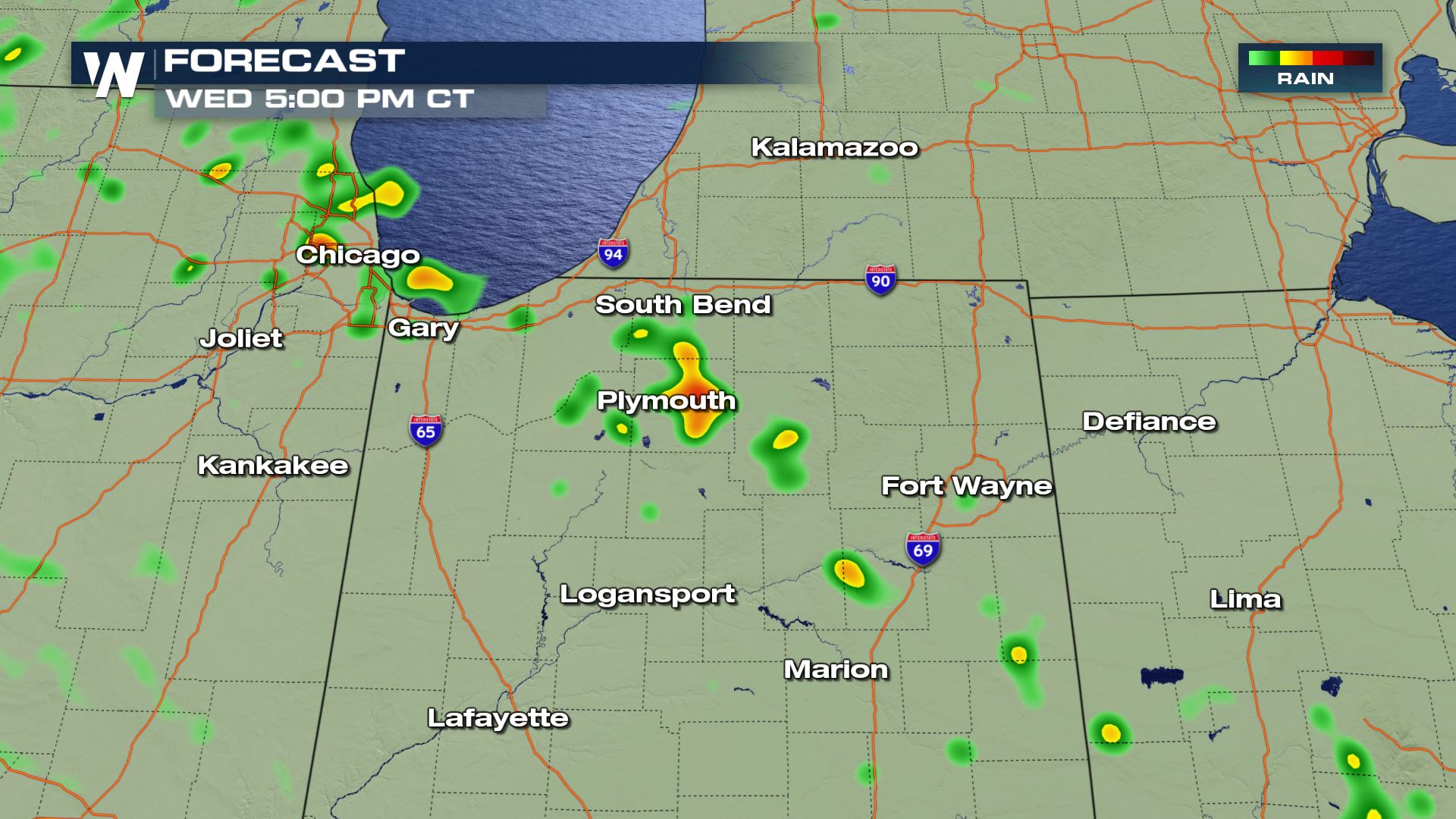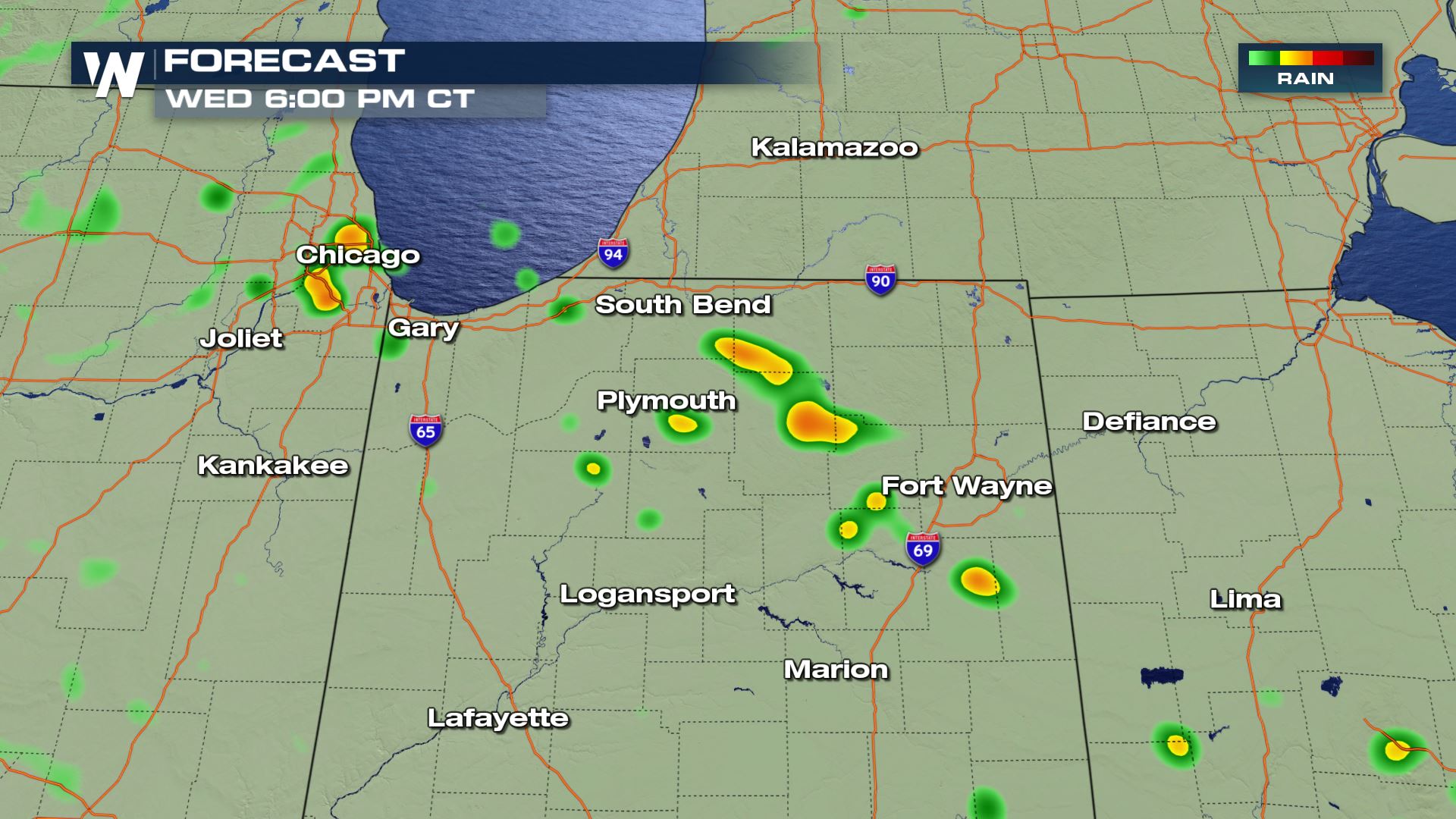 Today's storms will be driven by the heating of the day.  This means storms will start to pop-up during the peak heating hours this afternoon.  Since these storms are heat driven, once the sun sets the severe risk will decrease.
Impacts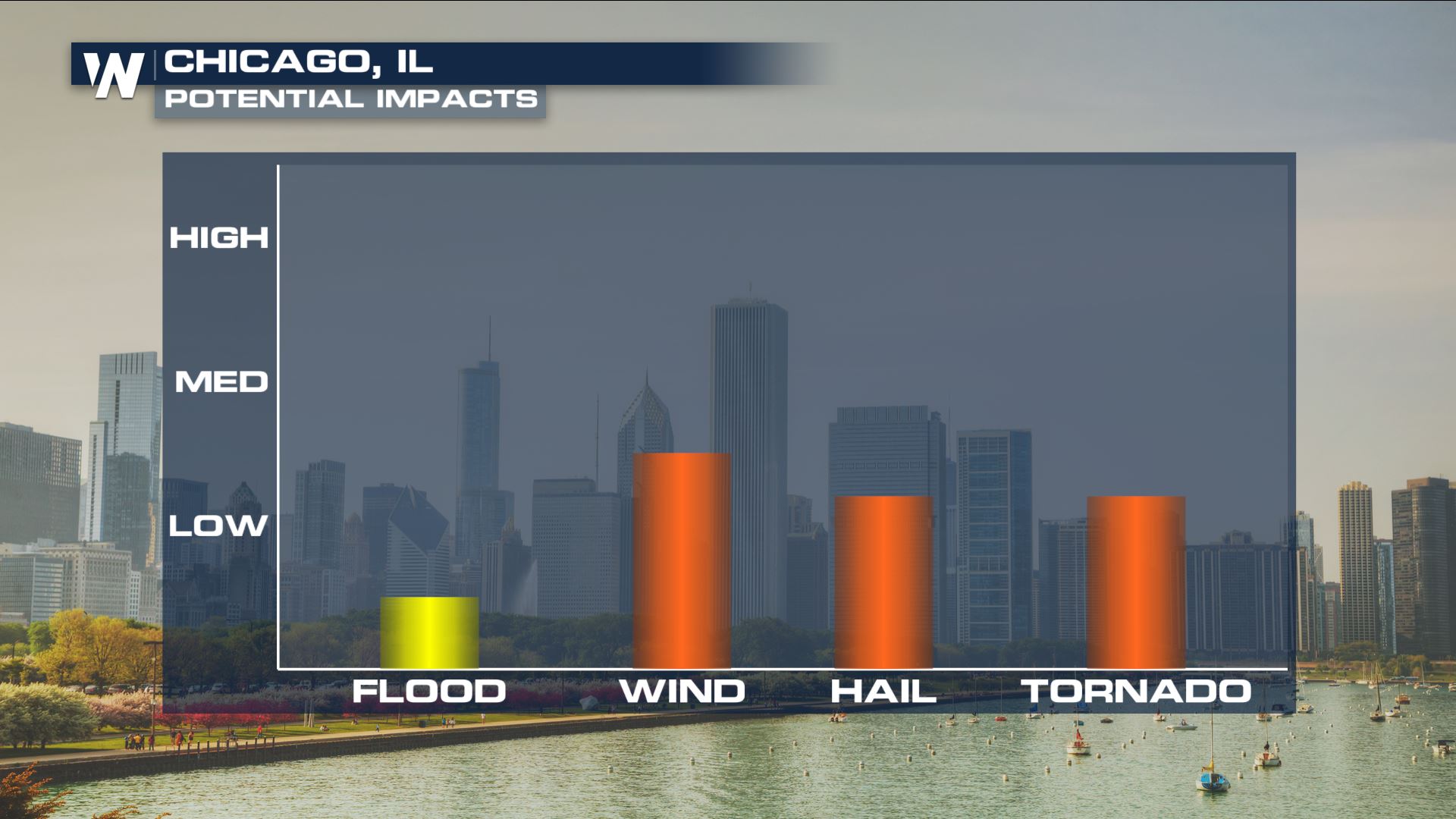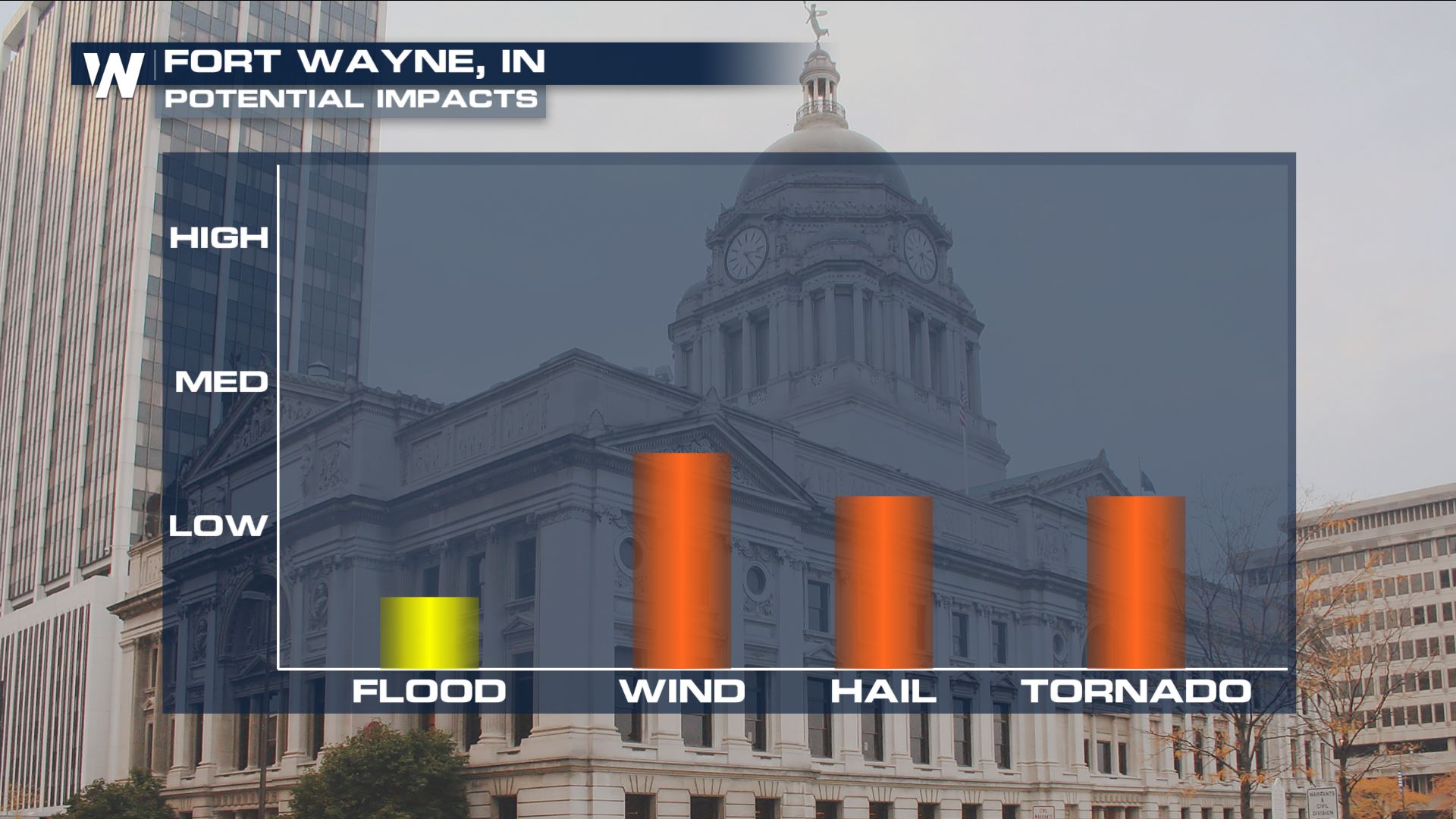 Here are some city impact forecasts for Chicago and Fort Wayne.  Again not a major severe outbreak, but something you will want to be aware of because it could impact the evening commute.  Keep checking with WeatherNation for more updates.