[Yosemite National Park, California. From Pixabay via NOAA]
From
NOAA
Hot temperatures continued to bake the U.S. last month, making it the third warmest June on record. Let's see how the month of June and the year to date fared in terms of the climate record:
Climate by the numbers
June 2018
The average June temperature across the contiguous U.S. was 71.5 degrees F (3.0 degrees above average), making it the third-warmest June in the 124-year record. The warmer temperatures stretched across much of the lower U.S., but near and below-average temperatures prevailed in the Northwest and Northeast, according to scientists at NOAA's National Centers for Environmental Information (NCEI).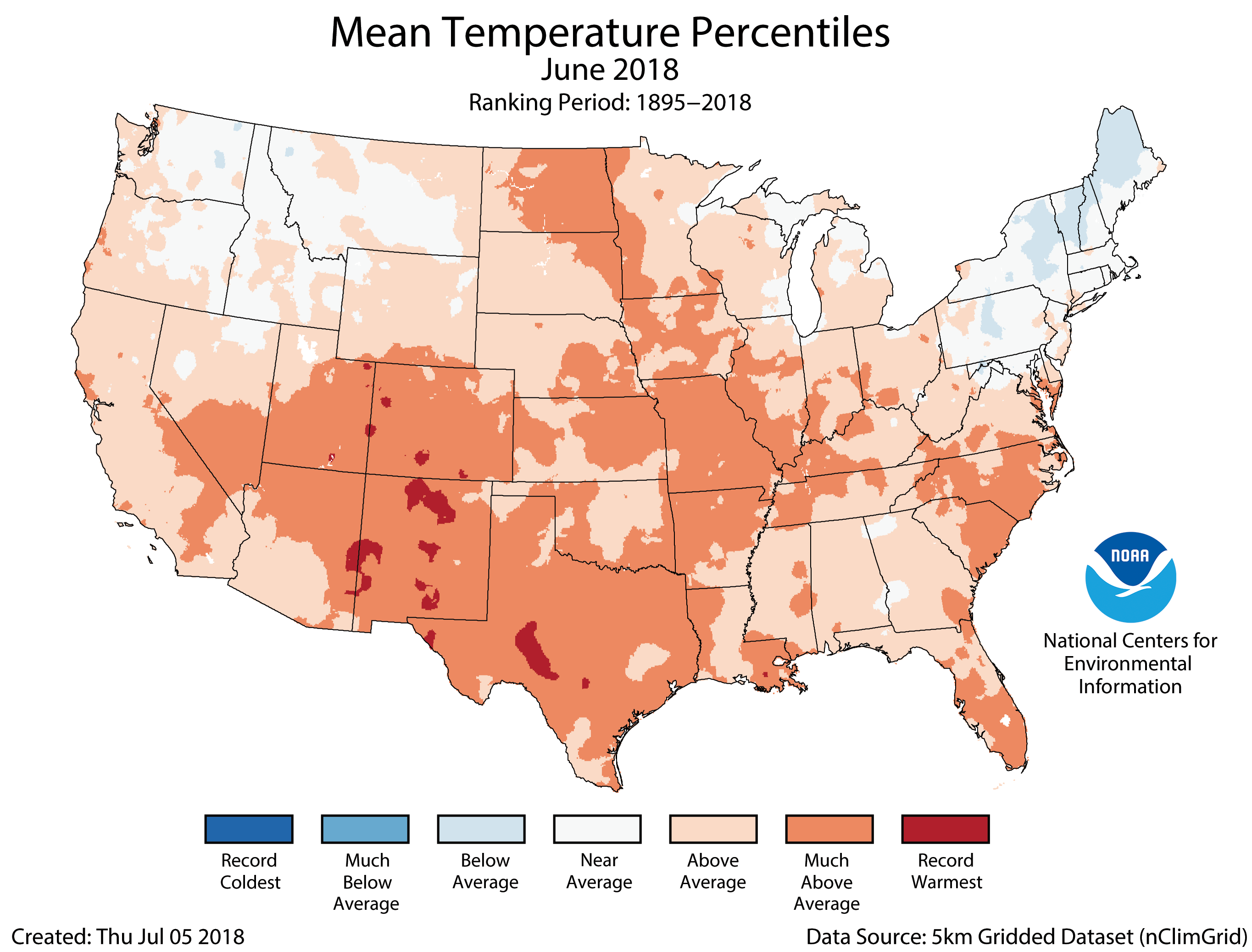 The average precipitation for June was 3.08 inches (0.15 inch above average), which ranked near the middle of the record books. Parts of the U.S. experienced significant flooding, with areas of the Midwest recording much-above average precipitation. Portions of the West and South saw below-average precipitation.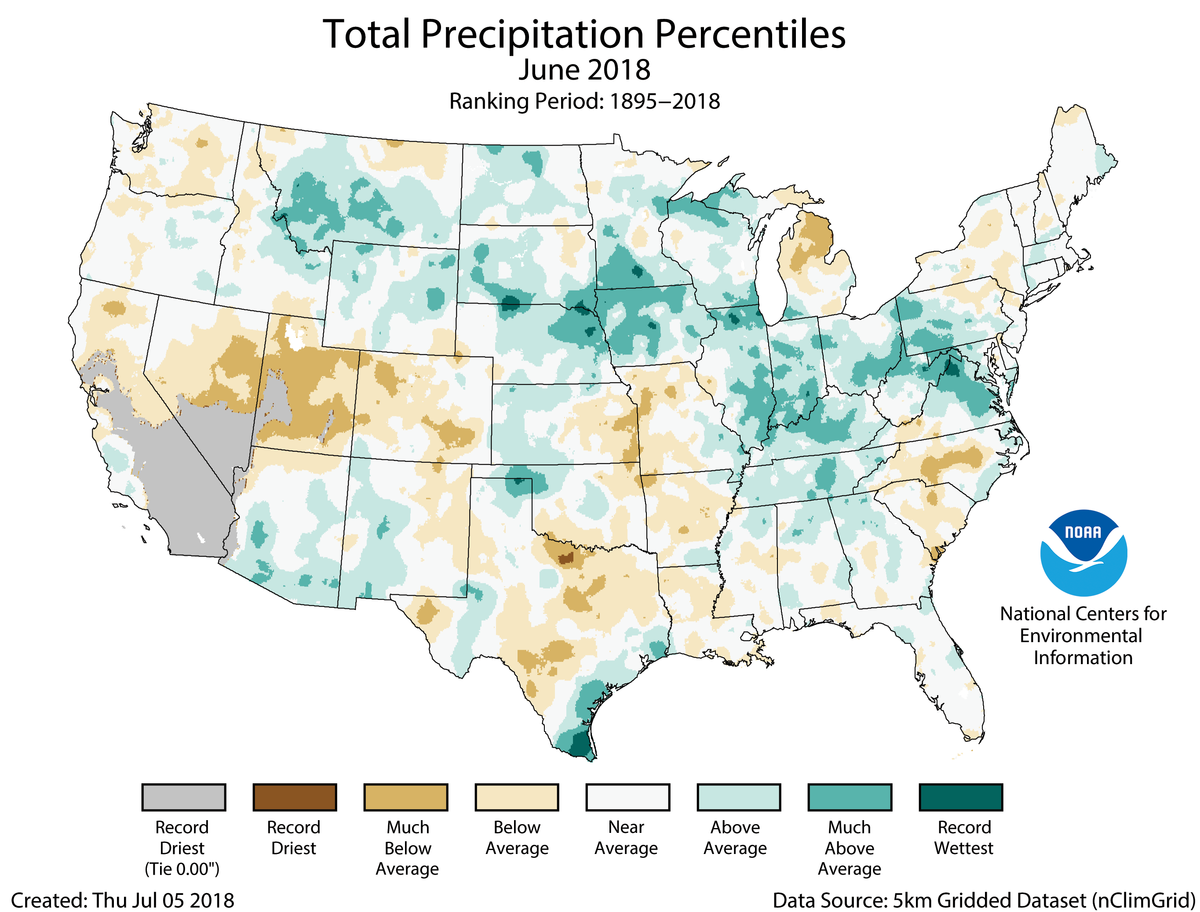 More notable climate events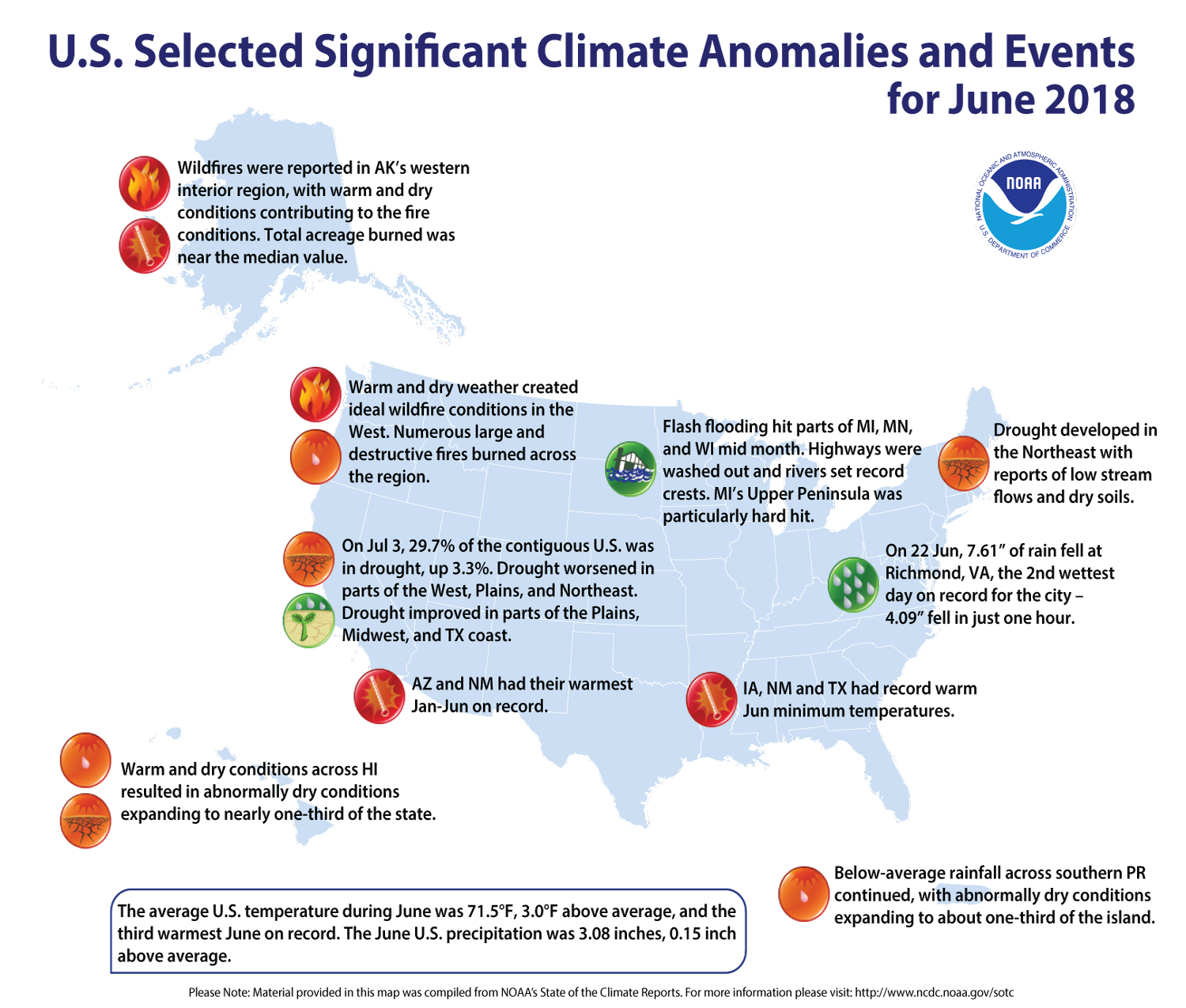 Relentless rains fell: Rain and floods were a big story last month. On June 22, 7.61 inches of rain fell in Richmond, Virginia – 4.09 inches in just one hour. Flash floods hit areas of Minnesota, Michigan and Wisconsin, which washed out highways and set records for high river crests.

Drought increased: Just under 30 percent of the contiguous U.S. was in drought as of July 3rd, up 3.3 percent from late May. Dry conditions worsened in parts of the West, the Plains, the Northeast and in Puerto Rico. However, drought did improve somewhat in other areas of the Plains, the Midwest and along the Texas coast.s

Wildfires burned in the West: Warm and dry conditions sparked numerous, large and destructive wildfires across the West, including in Alaska, California and Colorado. More than 50 wildfires were reported in Alaska, and warm, dry conditions triggered large fires in the Northwest U.S.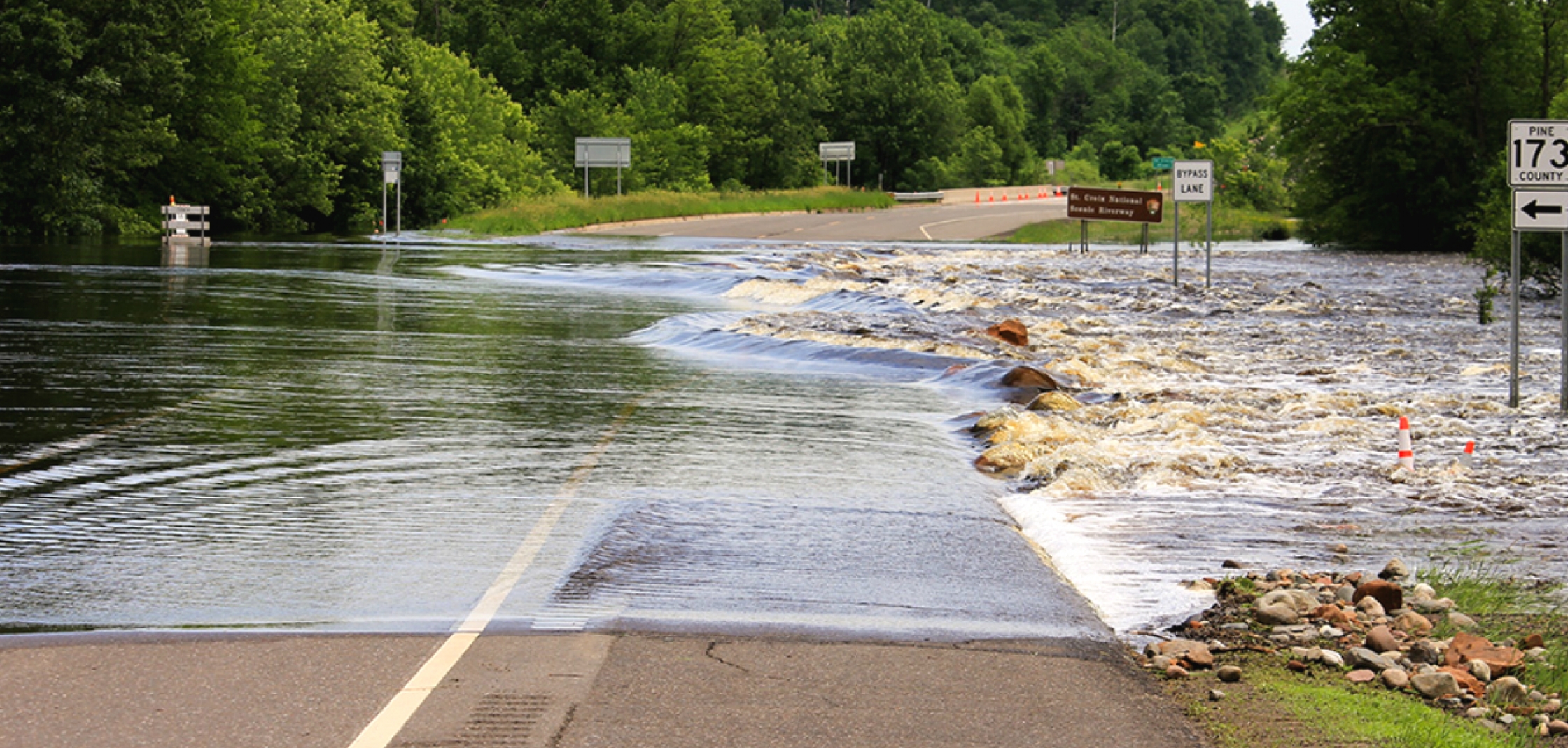 [A cresting St. Croix river along the Minnesota/Wisconsin border overtakes a portion of a highway. Parts of the Midwest saw flash flooding and record-high river crests in June. (Photo taken June 19, 2018, and posted online by National Park Service staff from the Saint Croix National Scenic Riverway.]
Edited for WeatherNation by Meteorologist Mace Michaels