On Tuesday, Governor Jeff Colyer declared a Drought Emergency, Warning or Watch for the entire state of Kansas. https://twitter.com/GovJeffColyer/status/973937617367715840 This order directs state agencies to combat drought conditions which look to not be improving any time soon.
It also allows land in the federal Conservation Reserve Program to open up for cattle grazing. Restrictions on trucks' height and weight will also be temporarily lifted. This allows for easier shipping of hay into drought-stricken areas.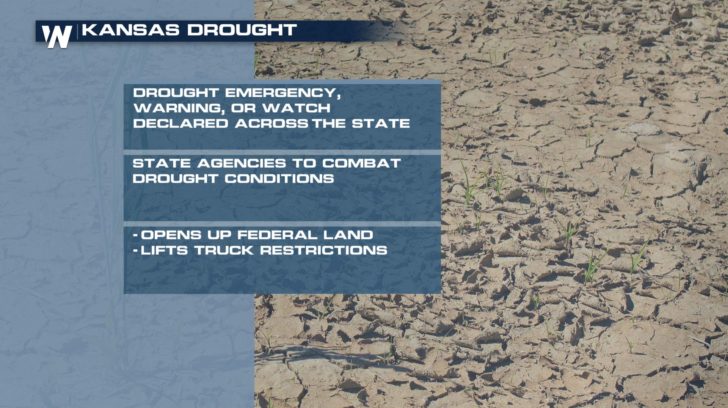 All of Kansas is dealing with some level of drought. The worse is across the southern portions of the state near Dodge City and Liberal. That is were Extreme to Exceptional drought is occurring.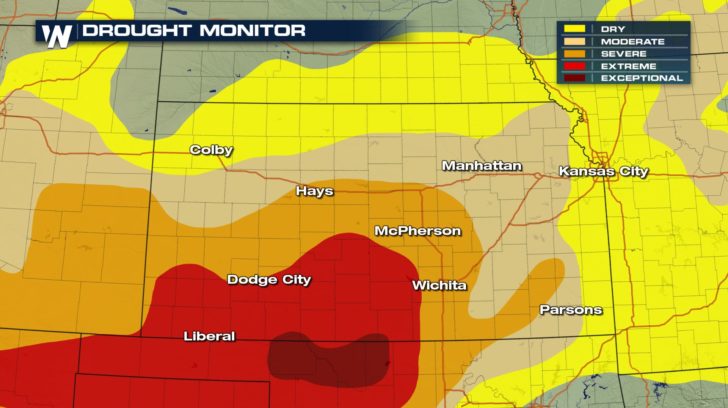 For WeatherNation, Meteorologist Kate Mantych.