[
Beads and debris on a storm drain the morning after Mardi Gras can cause blockage and increase street flooding when it rains (Photo: Elizabeth Englebretson, Gulf Coast Community Design Studio and lead of the Plastic Free Gulf Coast initiative).
] [From 
NOAA
 written by
Mandy Sartain
,
MSU Extension Program Associate/MS Coastal Cleanup Coordinator/Mississippi-Alabama Sea Grant
]  Mardi Gras season is one of the south's most anticipated traditions, with costumes, beads, parades, and balls, the Mississippi Gulf Coast is alive with festivities. Unfortunately, these beloved celebrations leave behind large amounts of trash that takes days to pick up. Debris that is left in streets and on sidewalks can be blown or washed into storm drains, causing blockage that increases flooding, or into the local environment creating a hazard to wildlife. City and cleanup crews take to the streets in efforts to pick up what is left of the festivities, but the amount of debris can be daunting.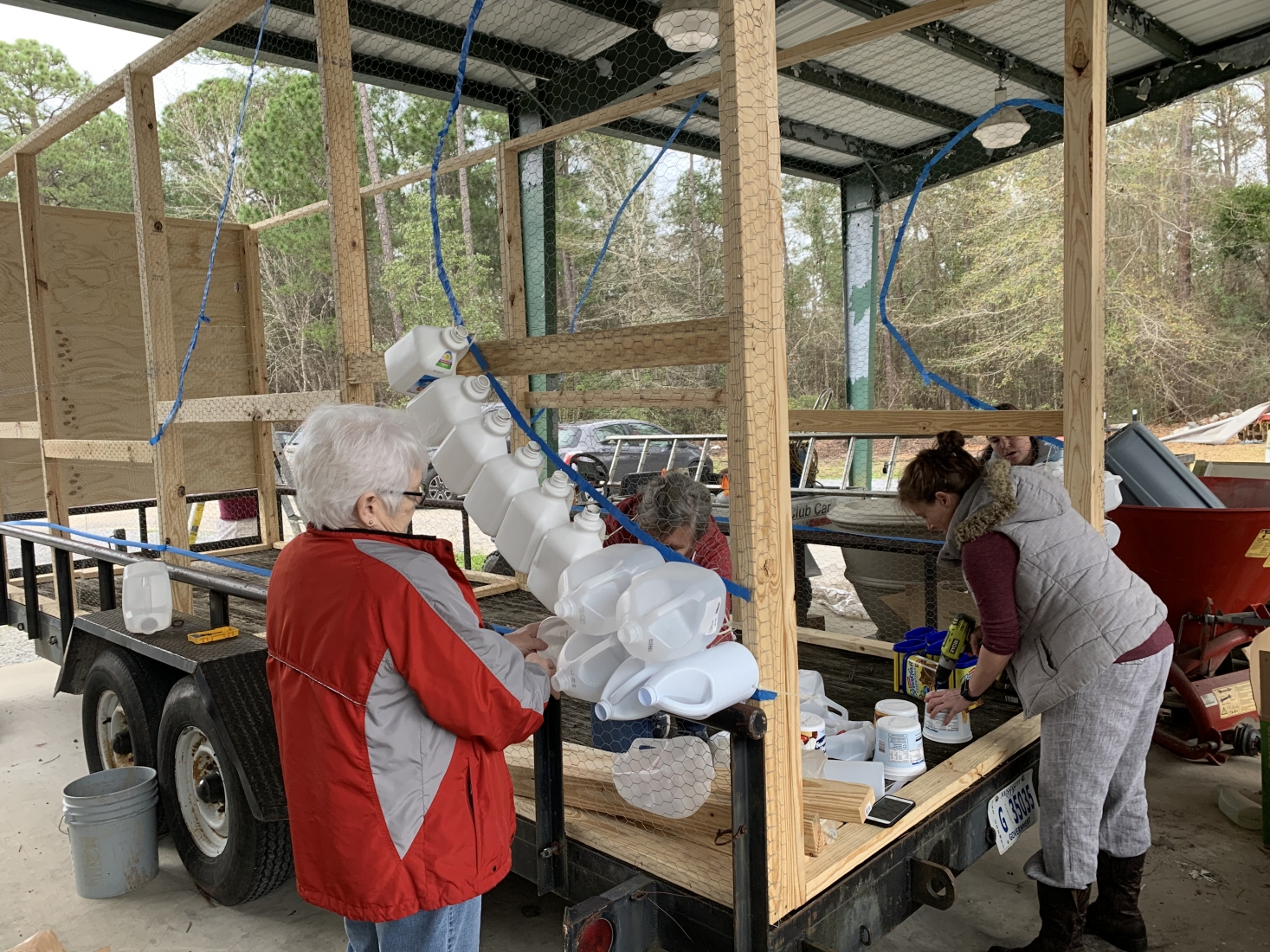 [
Volunteers in the Cleanup Krewe decorating the float with plastic (Photo: Mandy Sartain, Mississippi-Alabama Sea Grant).
] In an effort to minimize the amount of waste produced, new sustainable practices are something we are starting to see at Mardi Gras events. Some parade floats have traded in their plastic beads and throws for more viable options such as rice, beans, coffee and even bead necklaces made of seeds. To spread awareness and promote a waste-free celebration, the 
Mississippi Coastal Cleanup Program
 and 
Plastic Free Gulf Coast
 partnered up to have the first ever "Cleanup Krewe" float in the Gulf Coast Carnival Coast Association Mardi Gras Parade in Biloxi, MS.  Volunteers walked alongside and behind the float for almost 3 hours picking up over 3 tons of trash. The float is a unique debris collection vessel, decorated completely out of trash items, and will be the last float in the parade. The construction and design has been carried out through the efforts of volunteers! As the parade commences, volunteers will walk with the float and pick up trash as they go. In addition to picking up within the parade route barriers, the Cleanup Krewe will interact with parade attendees requesting that the trash at their feet be put into buckets carried by the Cleanup Krewe. All the collected trash will be bagged and tossed onto the float for later separation and counting. The data collected on the amount of beads and plastic debris will be logged and used to educate the community on single-use plastics, and start a conversation focused on prevention and sustainable alternatives.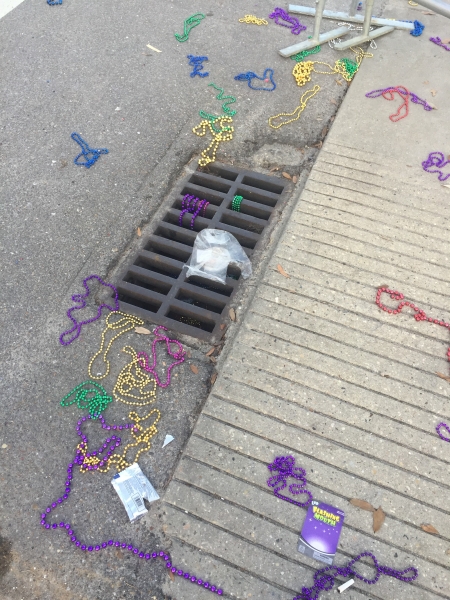 [
Debris left after a Mardi Gras parade in Biloxi, MS. (Photo: Elizabeth Englebretson, Gulf Coast Community Design Studio and lead of the Plastic Free Gulf Coast initiative).
] Our goal is to promote a fun, high energy Mardi Gras with a low waste twist. The NOAA Marine Debris Program (MDP) is a wonderful sponsor to the Mississippi Coastal Cleanup Program  – making efforts like this possible! This partnership allows us to obtain the cleanup supplies we need and provides a network of volunteers who are passionate about marine debris awareness. Plastic Free Gulf Coast is currently being funded by a 
NOAA MDP Prevention grant
. The NOAA MDP has been a huge supporter and collaborator, giving us the opportunity to share our accomplishments and events with the world! As Margaret Mead said, "Never doubt that a small group of thoughtful, committed citizens can change the world; indeed, it's the only thing that ever has."