After
heavy rains caused devastating mudslides
in southern California, the clean up has just begun. At one point, US Highway 101 was closed for 3 miles. Latest estimates from California Highway Patrol anticipate it remaining closed through Monday. This is creating major traffic problems, as this is the main route between Los Angeles and San Francisco. https://twitter.com/CHP_SantaBarb/status/951498372417925120 The primary detour to I-5 would add hours onto the trip. As a result, multiple companies and agencies are getting creative to get people where they need to be.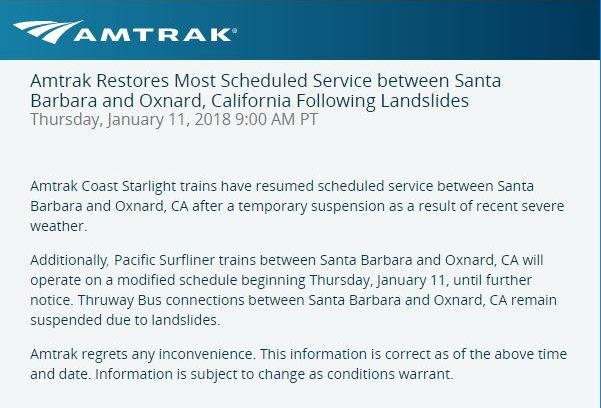 Island Packers Cruises
is adding boat/ocean transportation lines from Ventura to Santa Barbara to navigate around the closure.
Condor Express
is offering a similar emergency ferry service through Monday. For more information on scheduling and ticketing click
here
.