[
Countless lakes across the Southwest United States went dry in 2012, including this one, Teller Lake No.5, in eastern Boulder County, Colorado. Credit: UCAR, photo by Carlye Calvin.
] [
NOAA
] Droughts have disastrous impacts on the agricultural, economic, and public health sectors. With the formation of droughts still being researched, scientists ability to forecast droughts for North America has been greatly affected.
In a new research paper
, Julio E. Herrera‐Estrada and co-authors used reanalysis data from 1980-2016 in combination with a moisture-tracking model to identify the effects that reduced moisture transport has in drought formation and dissemination in North America.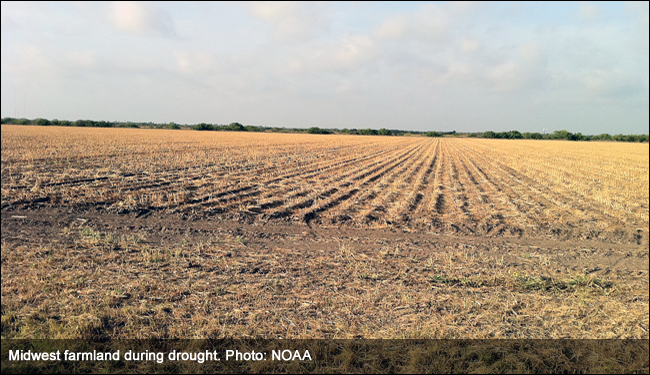 They found that a decrease in moisture transport upwind resulted in more droughts across the United States. Also, they found that due to a lack of moisture exports, agricultural droughts upwind caused significant droughts downwind. In particular, the decreased moisture transport from land areas accounted for 62% of the precipitation deficiency in the high-profile Midwest drought of 2012.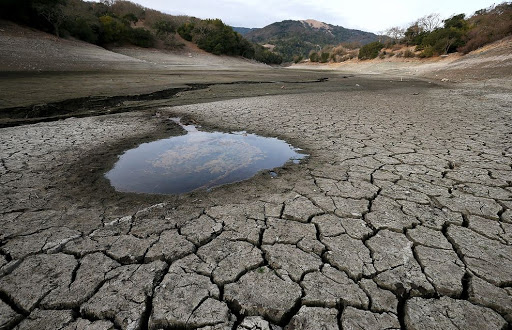 Furthermore, a decline in recycled moisture within a region corresponded to a decrease of transported moisture to that region. These results suggest that land‐surface may contain useful information for drought prediction, and highlight the importance of sustainable land‐use and of regional cooperation for drought risk management. Edited for WeatherNation by
Meteorologist Mace Michaels