While the East Coast is getting hammered by
snow, wind, and ice
, the Great Lakes region continues to deal with lake-effect snowfall.  An arctic air mass will keep temperatures cold with west - northwest wind flowing over the open waters of the Great Lakes.  Interestingly enough, the bitterly cold temperatures have allowed
ice to form
over some of the shallower basins of the lakes.  Nonetheless, enough of the water surfaces remain ice-free to keep snow in the forecast for cities like South Bend, Indiana and Syracuse, New York.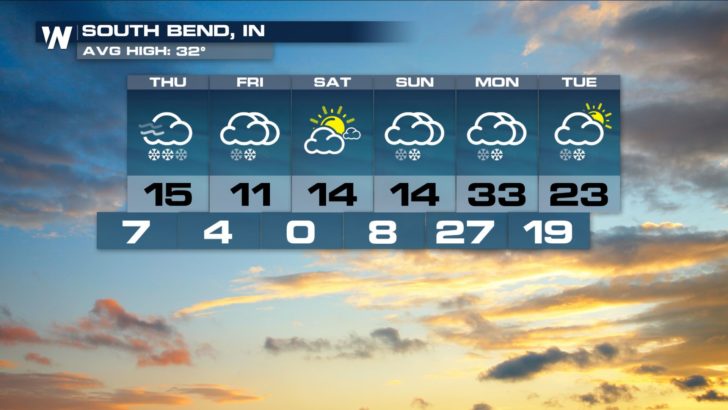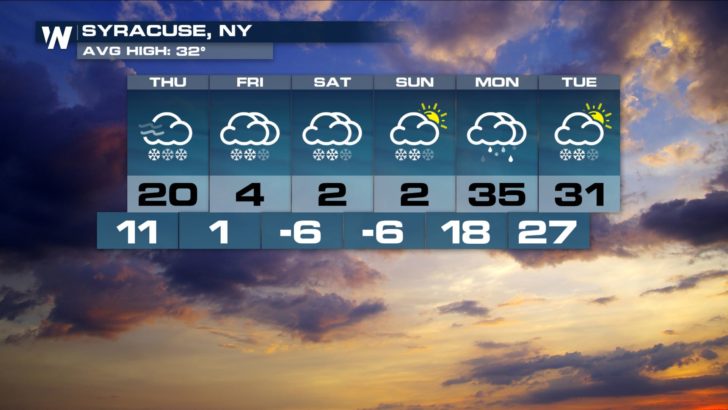 The orientation of the lake and the direction of the wind are major factors when it comes to how much lake-effect snow will fall.  So how much snow will fall?  The Upper Peninsula of Michigan can expect manageable totals of just a few inches through Thursday morning thanks to a northwest wind over Lake Superior.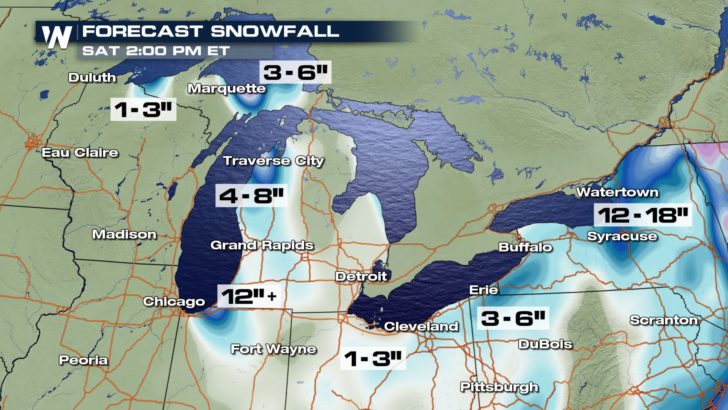 Along the west coast of Michigan, counties bordering Lake Michigan can generally expect 4 to 8 inches of snow.  Locally higher totals are possible where snow bands persist through Thursday night.  Southwest Lower Michigan will likely be the bullseye for the highest lake-effect snow totals.  A general 12 to 18 inches---with possibly up to 24 inches---are likely in cities such as Benton Harbor and St. Joseph.  South Bend, Indiana may accumulate over 12 inches of snow by Friday morning with much of north central Indiana picking up 4 to 8 inches.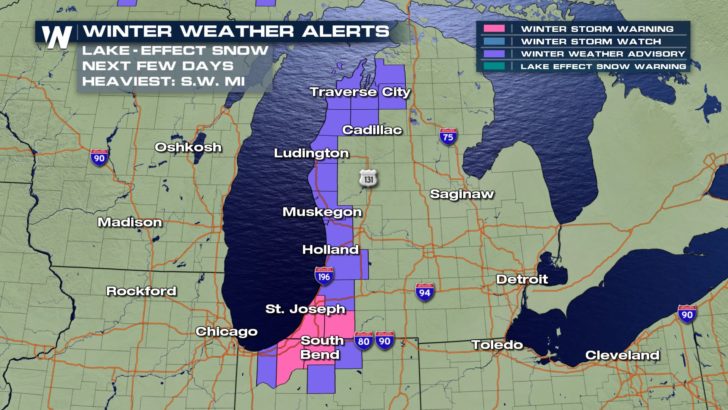 Further east, as the northwest wind picks up Thursday through Saturday, areas of Upstate New York downwind of Lake Ontario may have to shovel another 8 to 16 inches of lake-effect snow.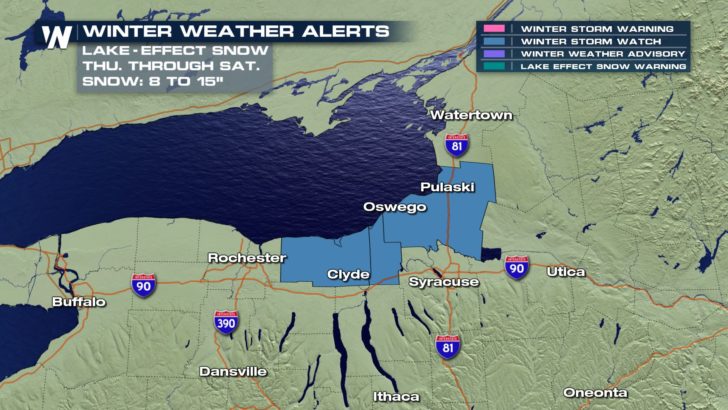 Follow WeatherNation on
Twitter
and
Facebook
for the latest forecast information. -
Meteorologist Joe Astolfi