Cold air is back in the forecast!  As it moves in from the northwest over the Great Lakes, lake effect snow will pick back up Sunday into Monday.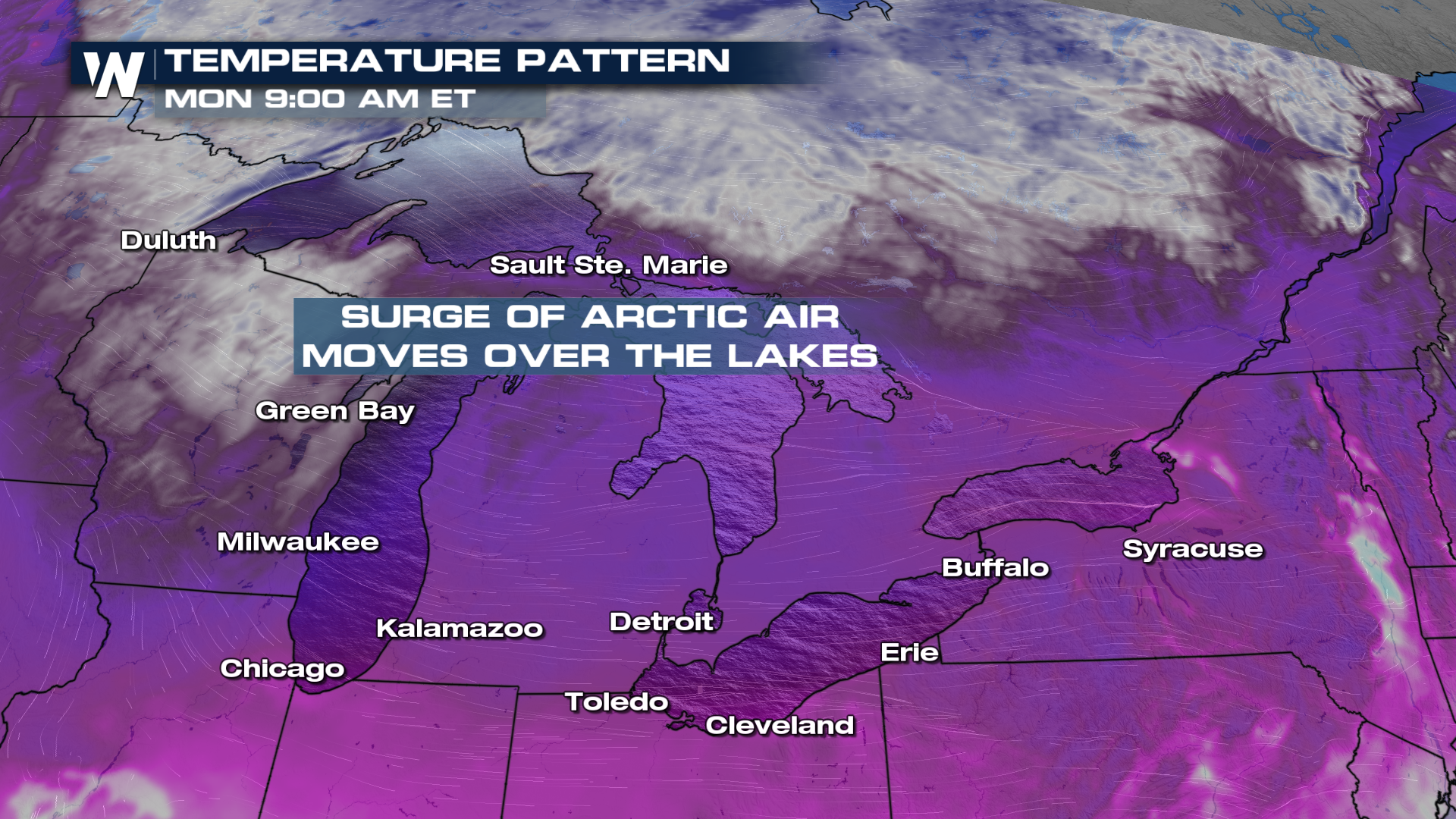 Alerts
Winter weather alerts are in place from Lake Superior to Lake Ontario. This is mostly along the lakeshores where banding snowfall and difficult travel is expected.  As the cold air moves over the eastern Great Lakes, it will bring heavy lake-effect to western New York and northwestern Pennsylvania, especially tonight and early Monday.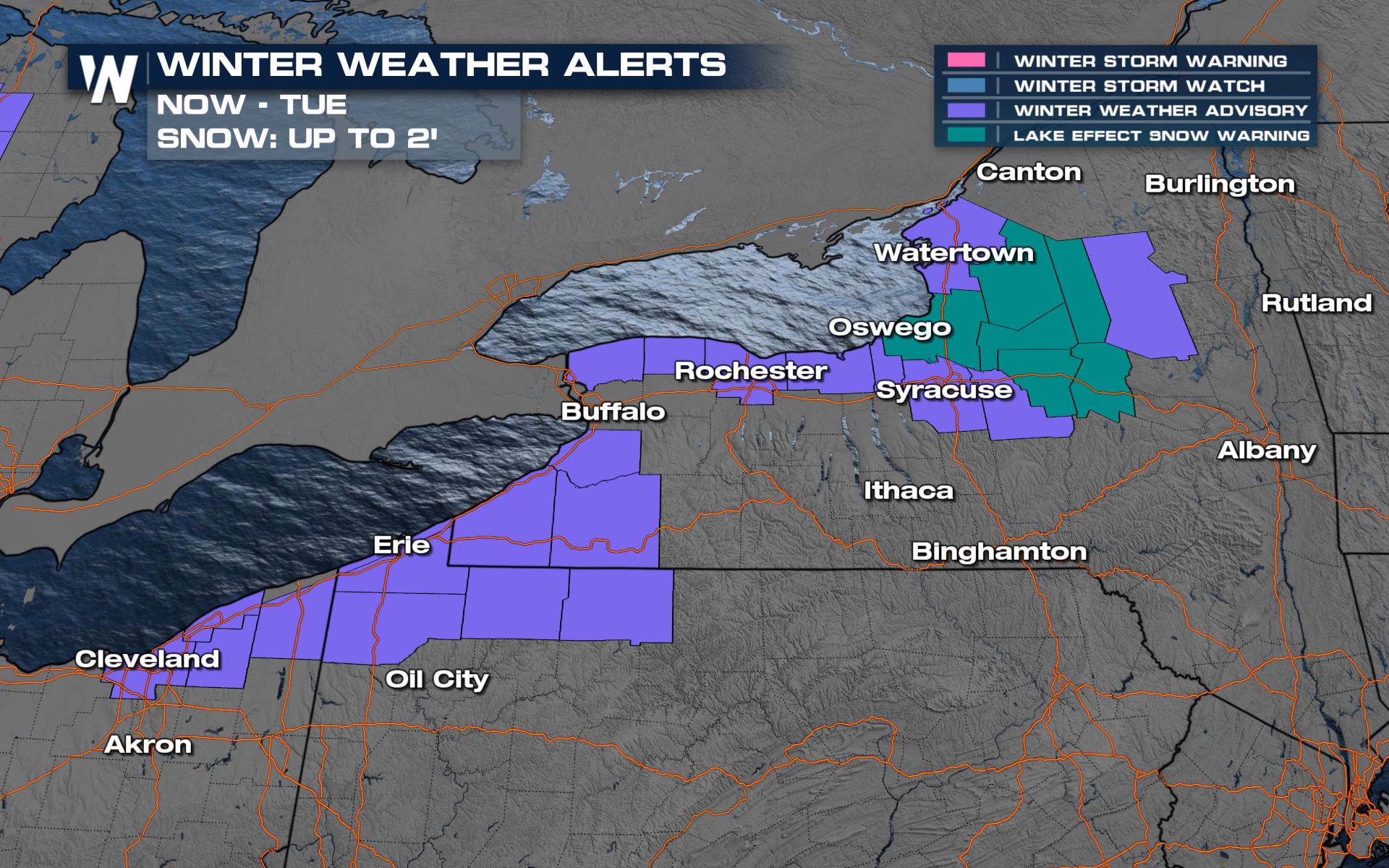 Forecast
The cold front that has passed over the region and this will allow the cold air from Canada to keep generating heavy lake effect snow.  Here is a look at the timing across the northern and eastern Great Lakes.
Northern Great Lakes
Snow chances will last all day in these areas, especially for the State of Michigan. Snow could be heavy at times and that will likely lower the visibility.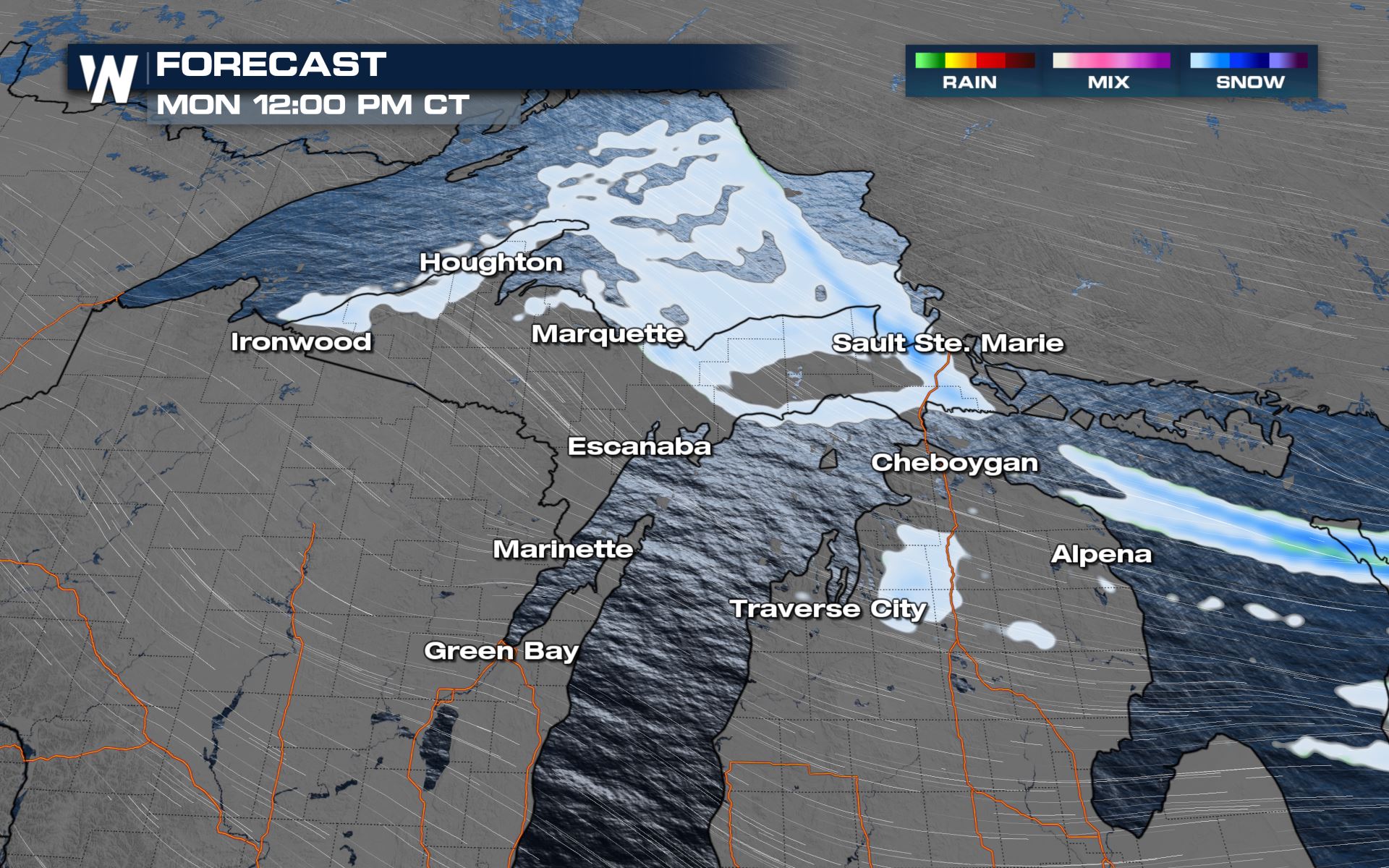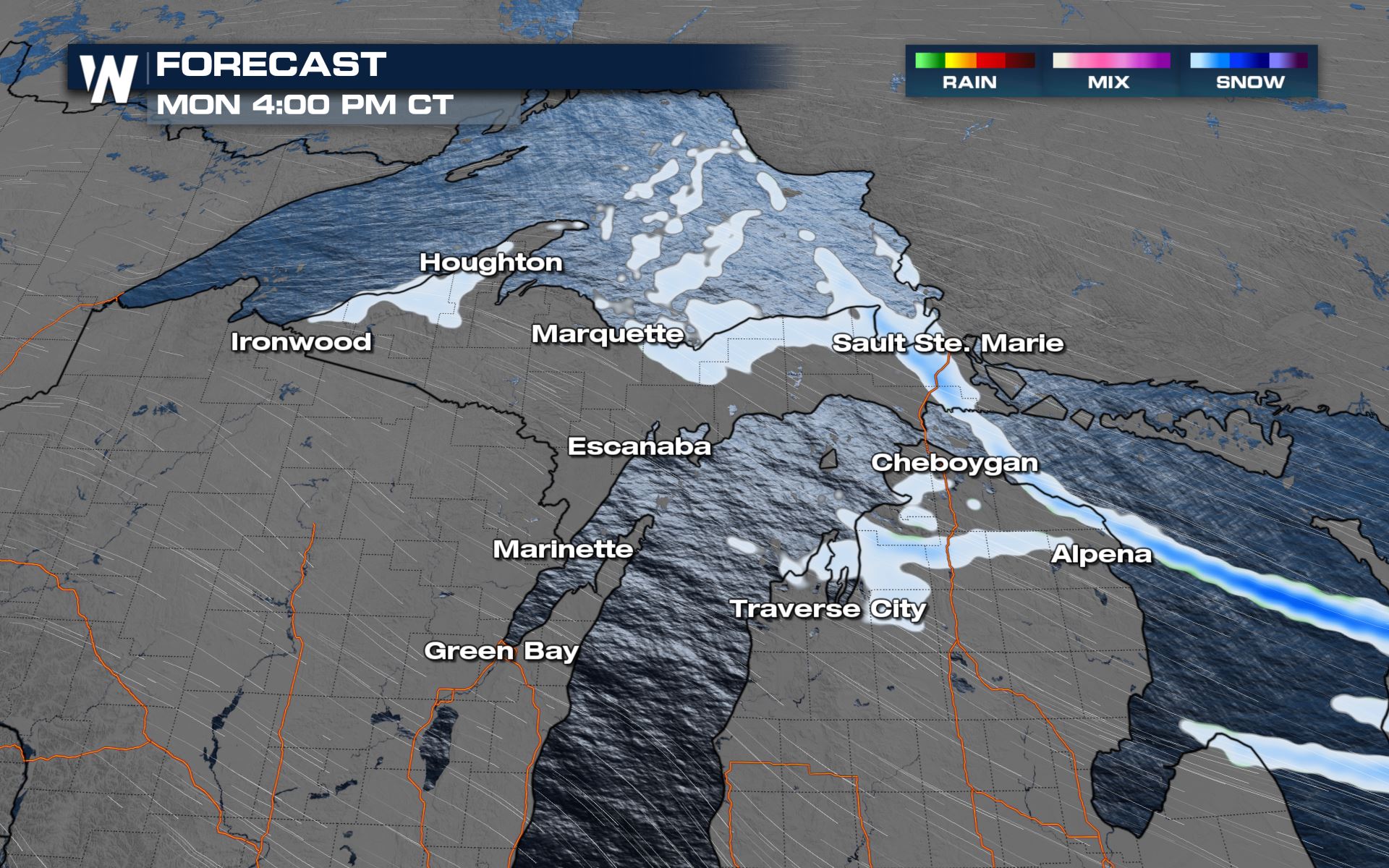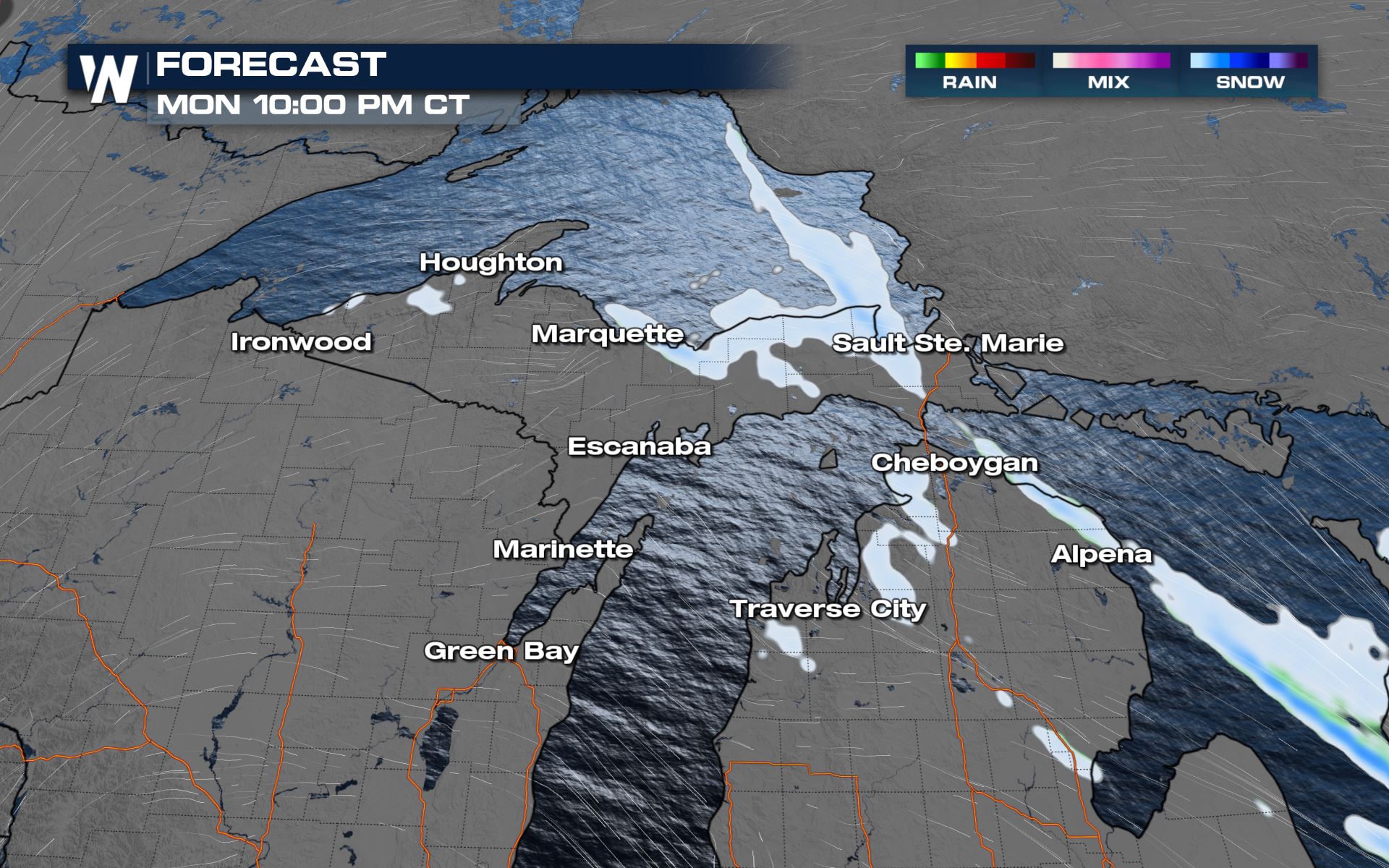 Eastern Great Lakes
The timing for the lake-effect snow for the eastern Great Lakes will last all day today. By early Tuesday morning with a shift in the winds, the snow chances will diminish.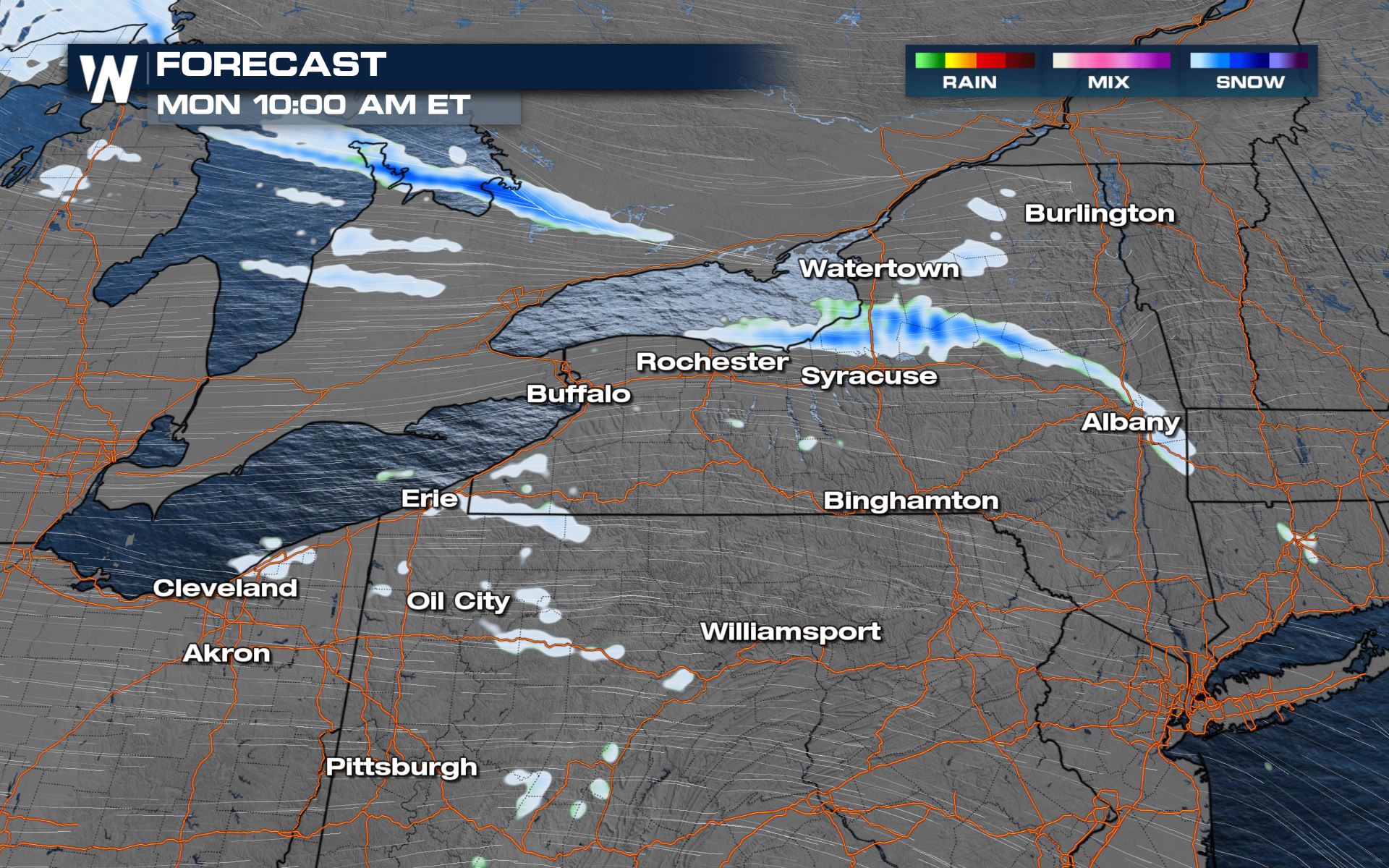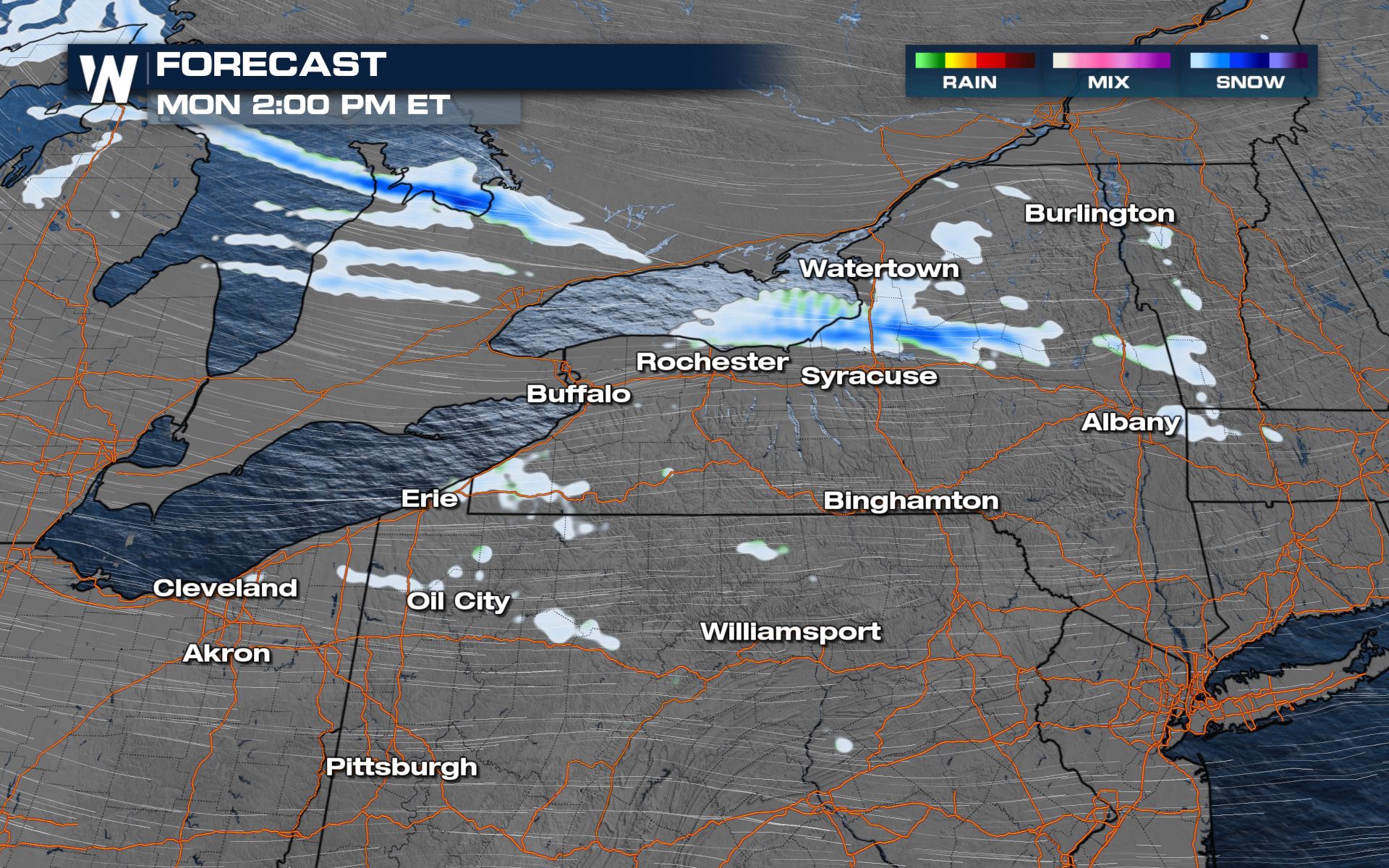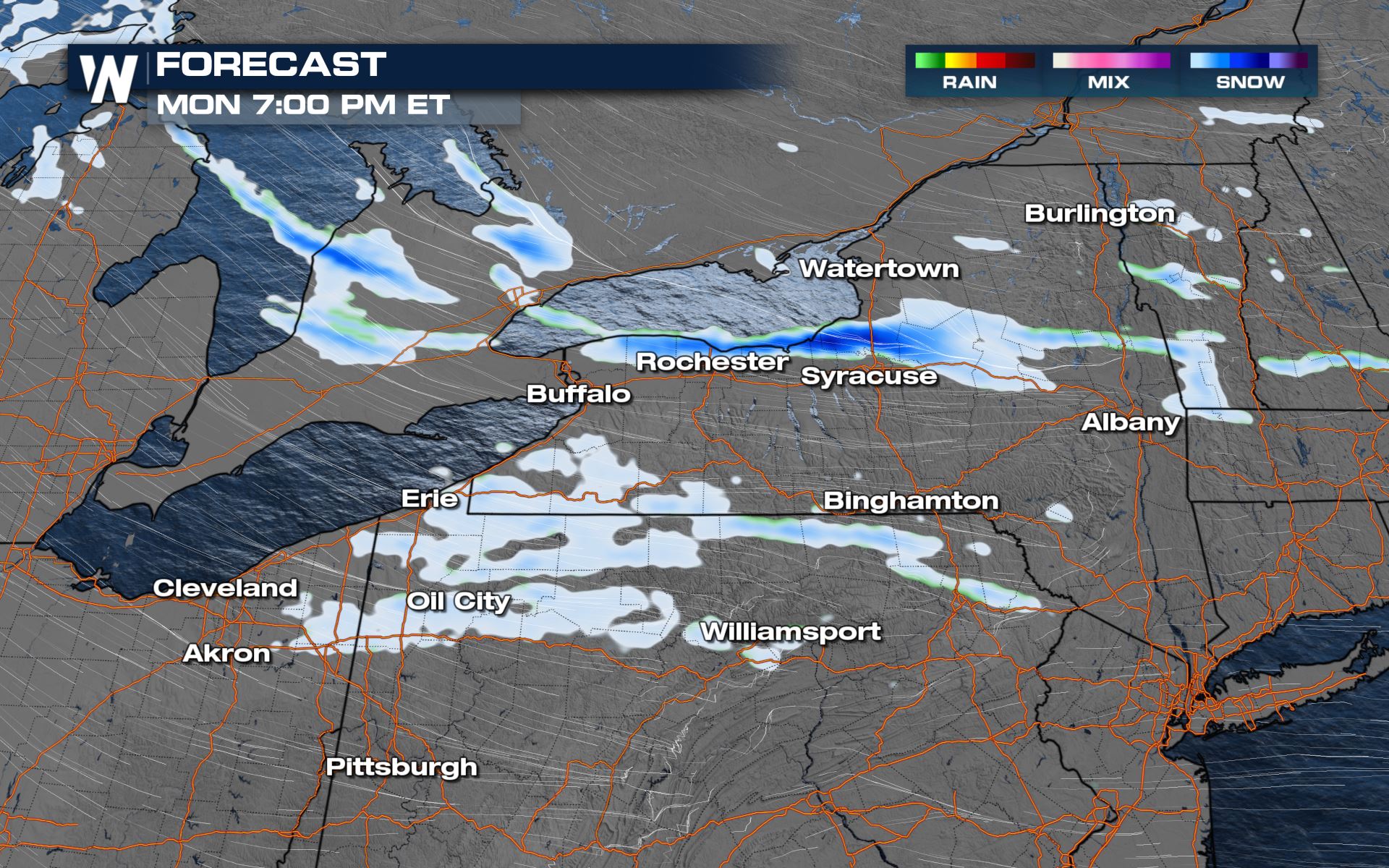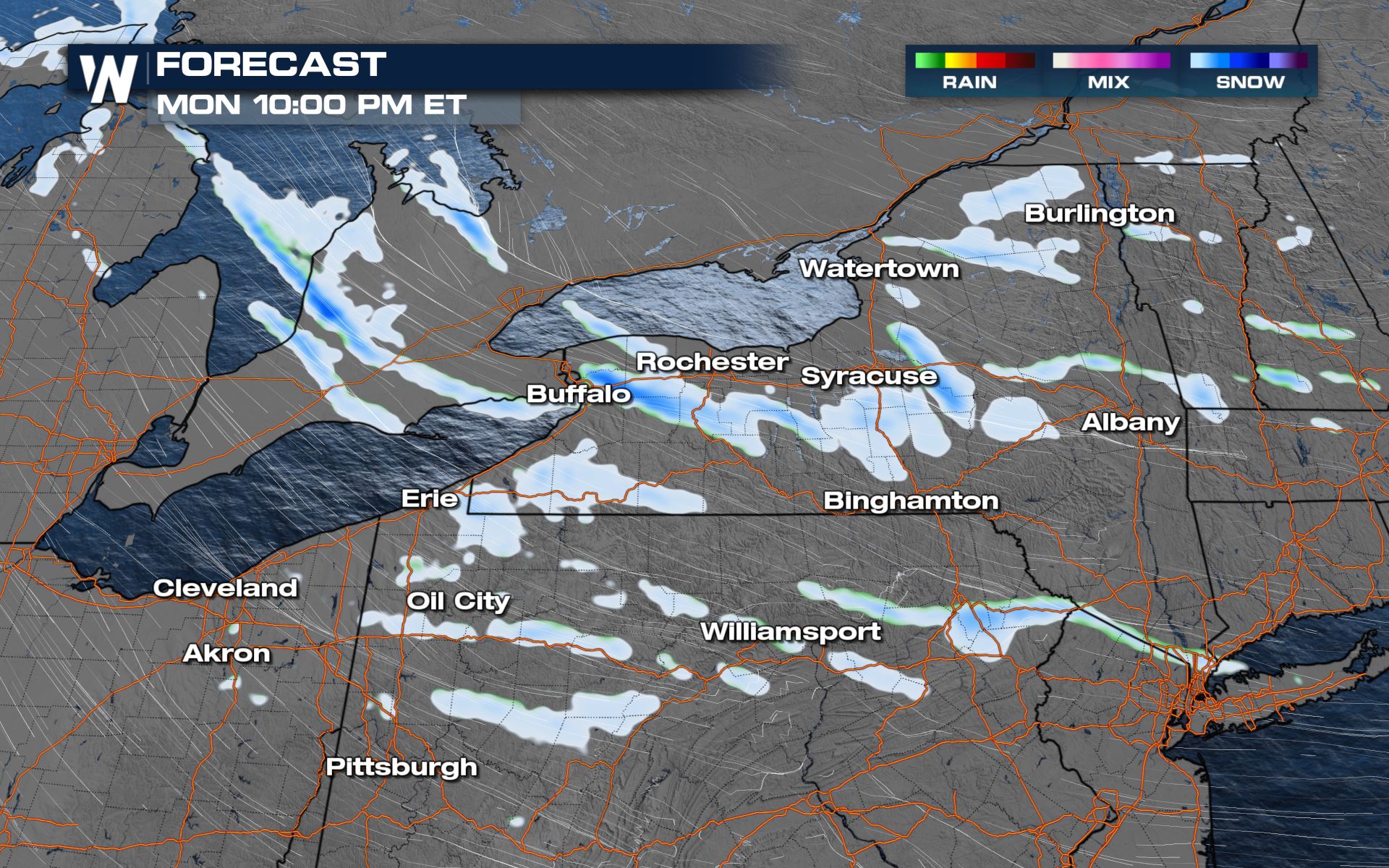 Locally high totals are expected along with gusty winds that could create problems with blowing snow. Stay with WeatherNation for the very latest radar conditions and forecast details.