Folks in the Buffalo, NY area looking to cool off from the consistent heat may not be able to get the same refreshing feel in Lake Erie. Both Buffalo's air temperature and Lake Erie's water temperature are reaching heights unseen in a long time, or even ever (on record) for that matter. According to the National Weather Service (NWS) Buffalo office, Lake Erie's water temperature (at Buffalo) reached 76 degrees. That might sound like a chilly beach day for people in South Florida, however a 76-degree water temperature as of July 9th notches a new daily record for warmth, according to NWS Buffalo. https://twitter.com/NWSBUFFALO/status/1281231715525029894 According to NWS Buffalo, the water temperature here is measured at the Buffalo Water Treatment Plant at 30 feet below the surface of the lake water.
To follow along with the lake temperature, click this link to NWS Buffalo!
On Friday, Buffalo also tacked on another 90-degree (or hotter) day. The high temperature marked 8 straight days of Buffalo getting to 90 degrees or warmer, which beats the previous-longest record stretch set in 1988.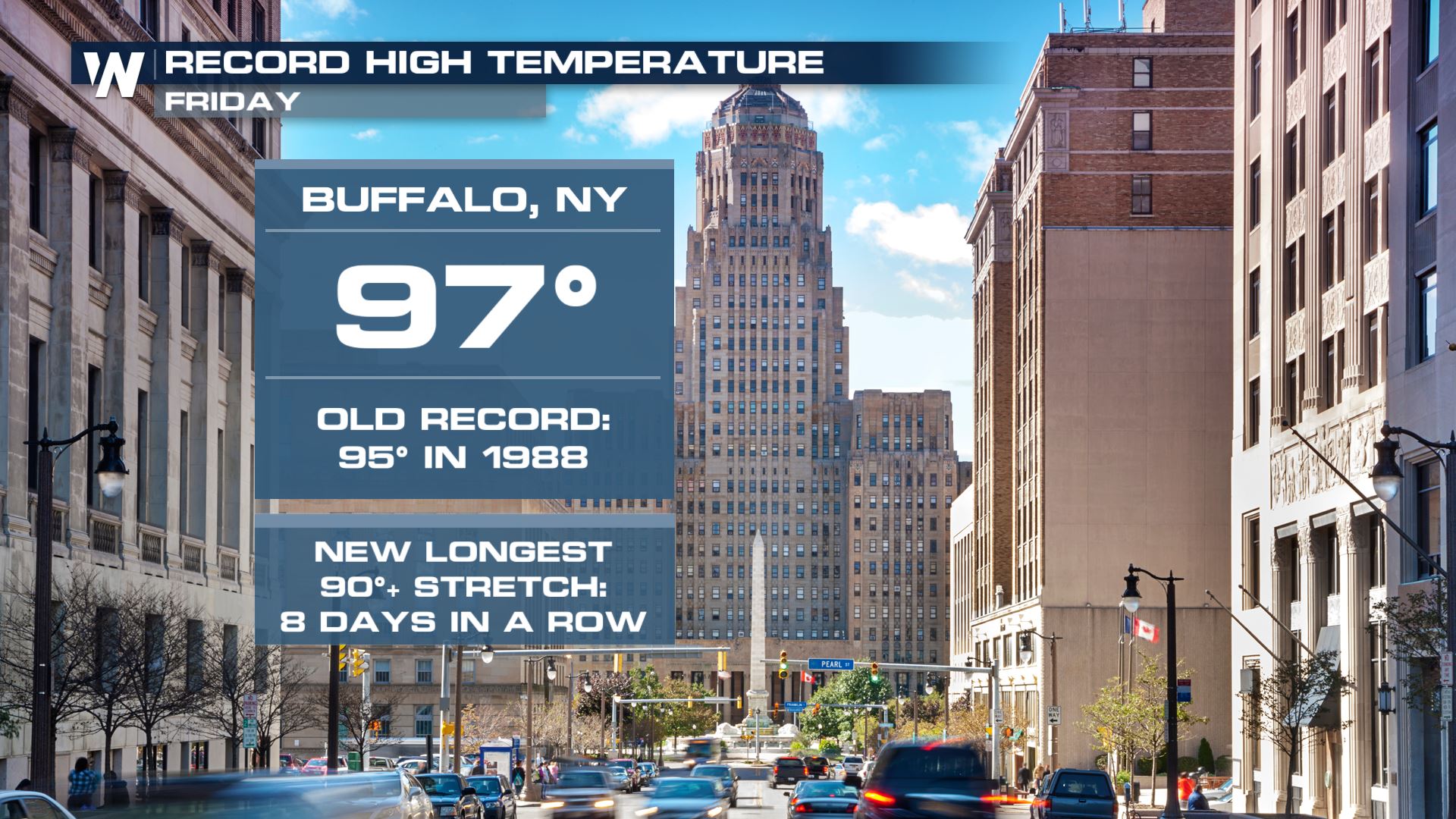 Buffalo will likely *not* get to the 90-degree mark this weekend. A cold front will pass and bring in cooler, Canadian air. That cooler air mass will last through Tuesday, before another bubble of heat is expected to build into the Northeast by the latter half of next week. At least for now, some folks can get a (slight) relief from the heat by dipping their toes in the Great Lakes.