An official rating has been given to this tornado from Wednesday.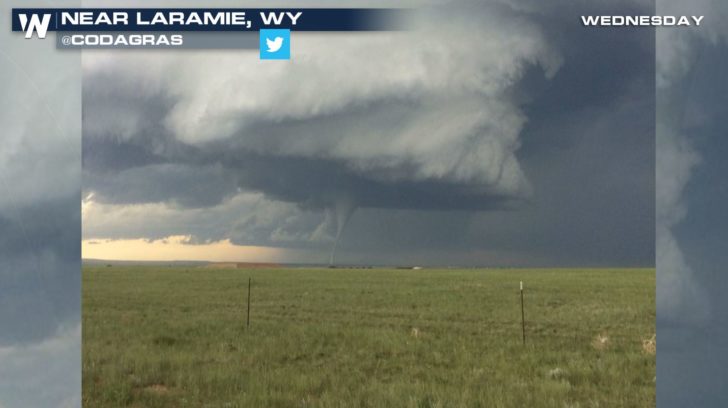 Taken Wednesday, June 6. Credit Twitter user @CodaGras The tornado has been rated an EF-3 per the Enhanced Fujita Scale with maximum sustained winds up to 150 miles per hour! The impressive part about the report from the National Weather Service - Cheyenne is that the tornado was on the ground for nearly an hour!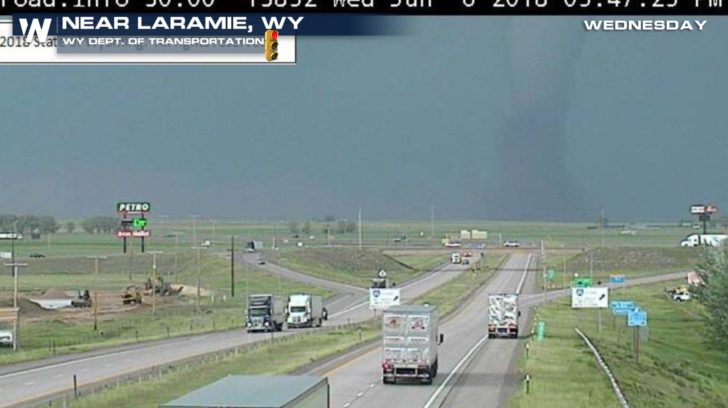 Taken Wednesday, June 6. Credit Wyoming Department of Transportation Here is the full report from the NWS - Cheyenne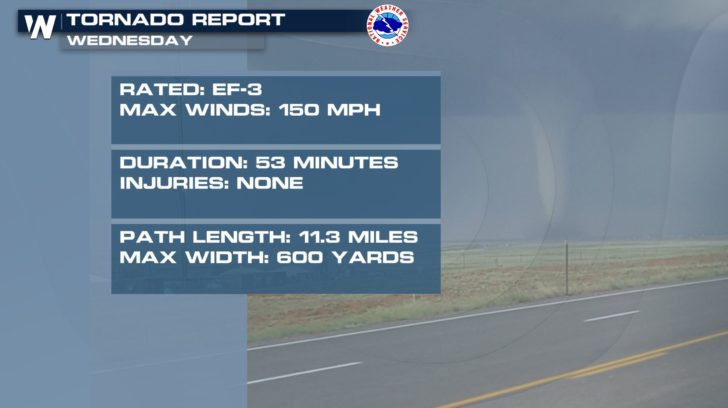 Here is the location of the tornadoes Wednesday.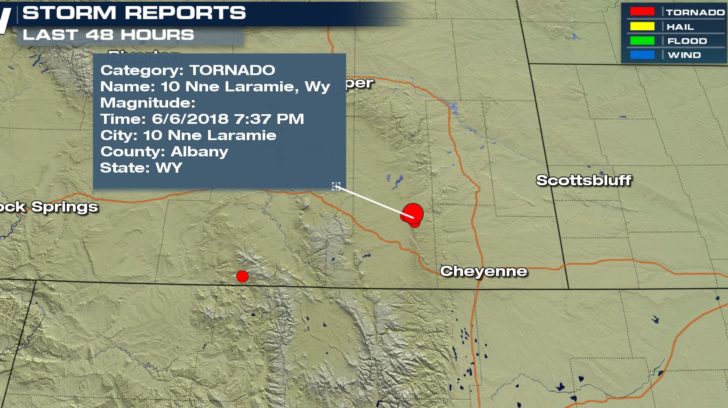 Story Link: A look back at the wild weather on Wednesday with Meteorologist Meredith Garofalo
The same storm developed what's called a "satellite tornado" which did damage to a secure garage and that tornado was rated an EF-2.
You can read the full report from NWS - Cheyenne here
.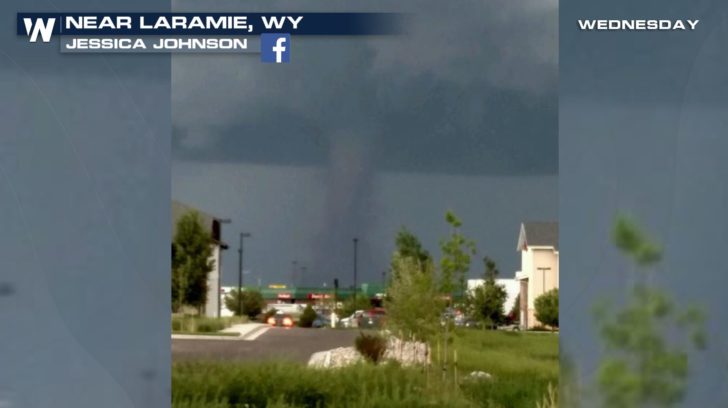 Taken Wednesday, June 6 courtesy Facebook user Jessica Johnson The tornado was a huge social media talker Wednesday. We received several videos and pictures and here are just a few. Head to our
Twitter
and
Facebook
pages to look at all of the content! For WeatherNation, Meteorologist Steve Glazier