Record high temperatures were smashed once again on Thursday, February 16. Some cities broke daily high temperature records by 11 or 12 degrees! Some cities even established new record high temperatures for the entire month of February!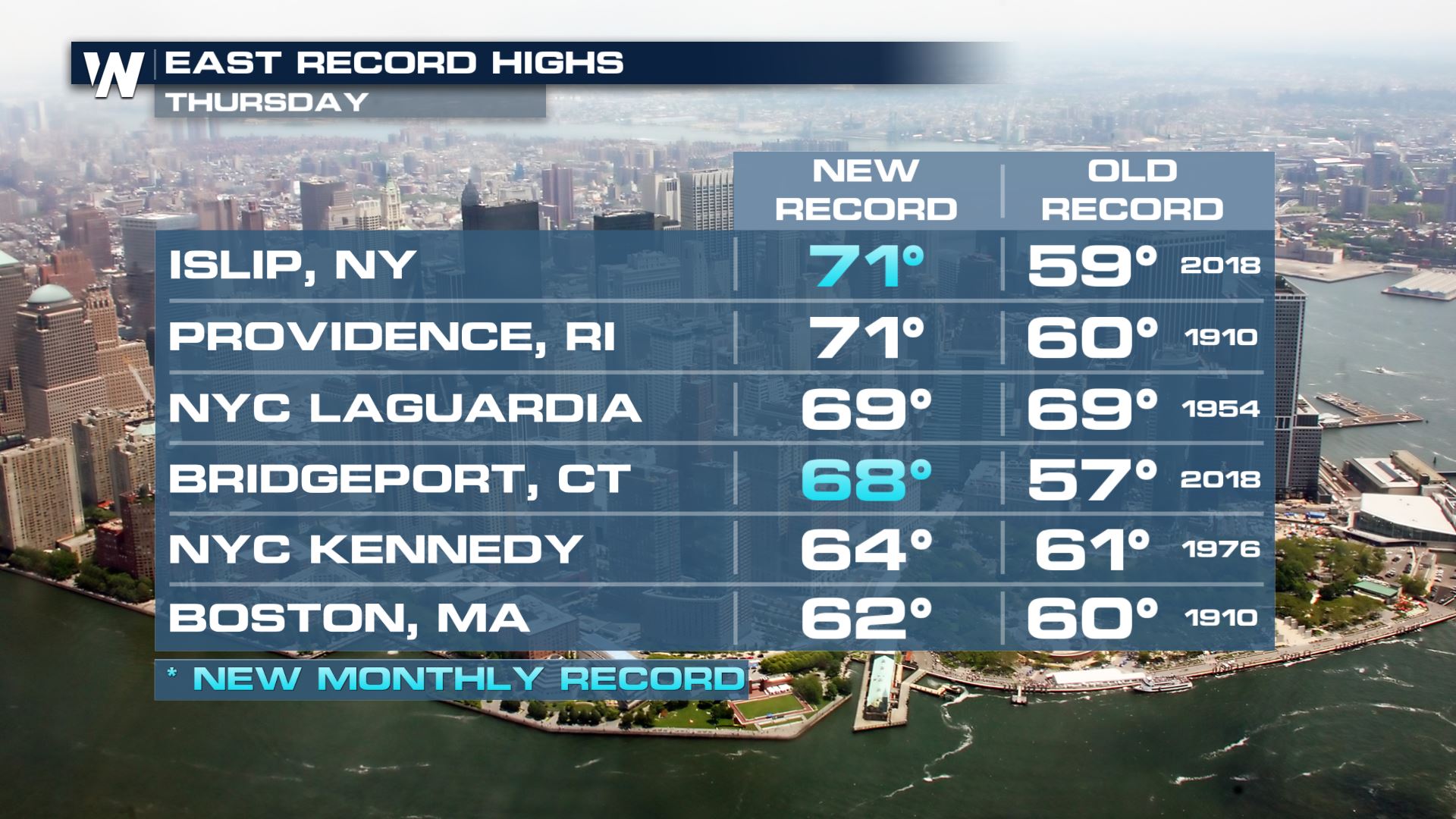 One more day of record warmth happens Friday, February 17th, along the immediate Interstate 95 corridor of the Mid-Atlantic and Northeast U.S. This is the last holdout of warm air ahead of our powerful low pressure system and cold front that brought severe storms to the South and snow to the Plains.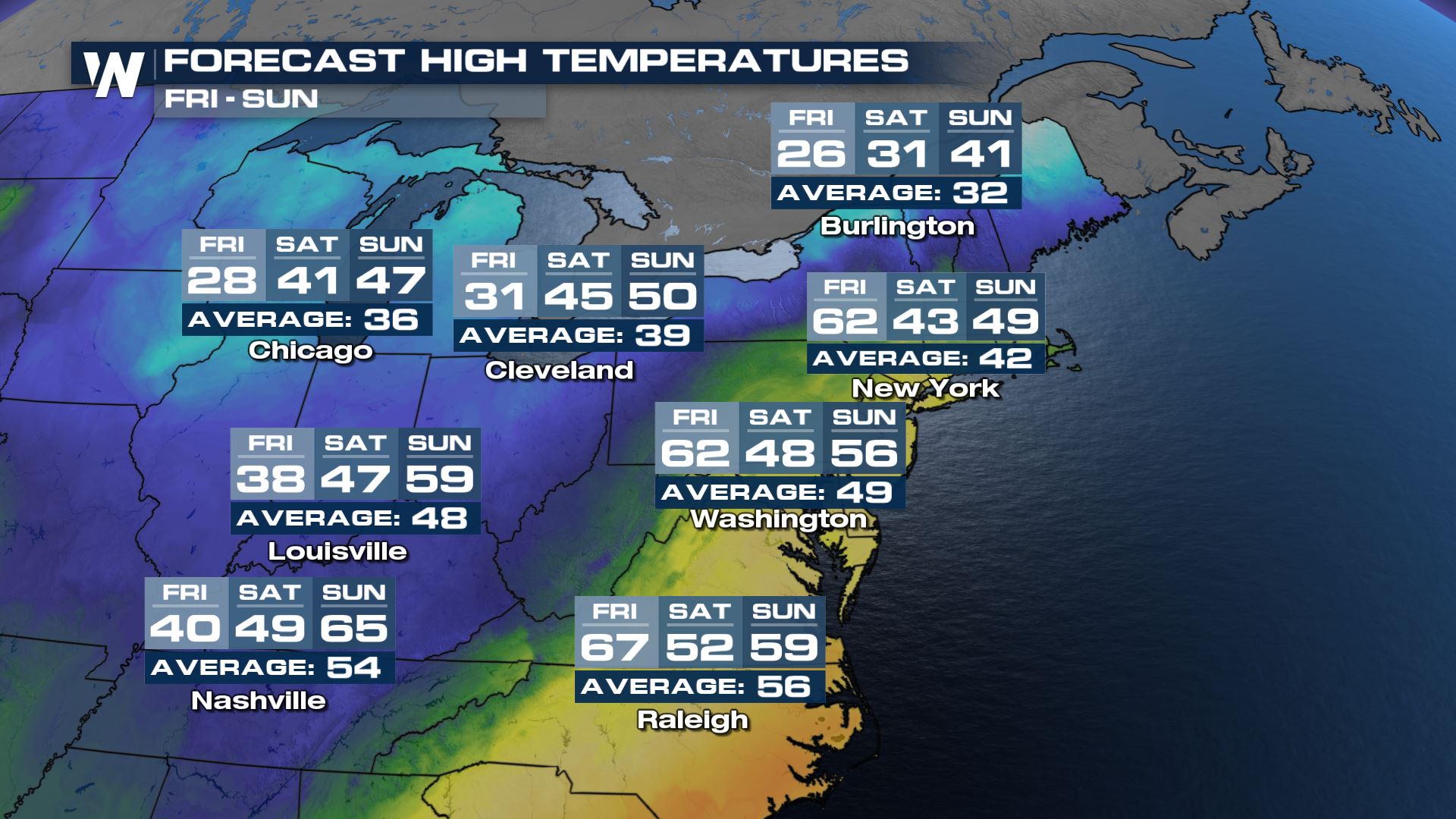 Temperatures will once again soar into the 50s and 60s near I-95 and Virginia and North Carolina. These temperatures are about 20 degrees warmer than average.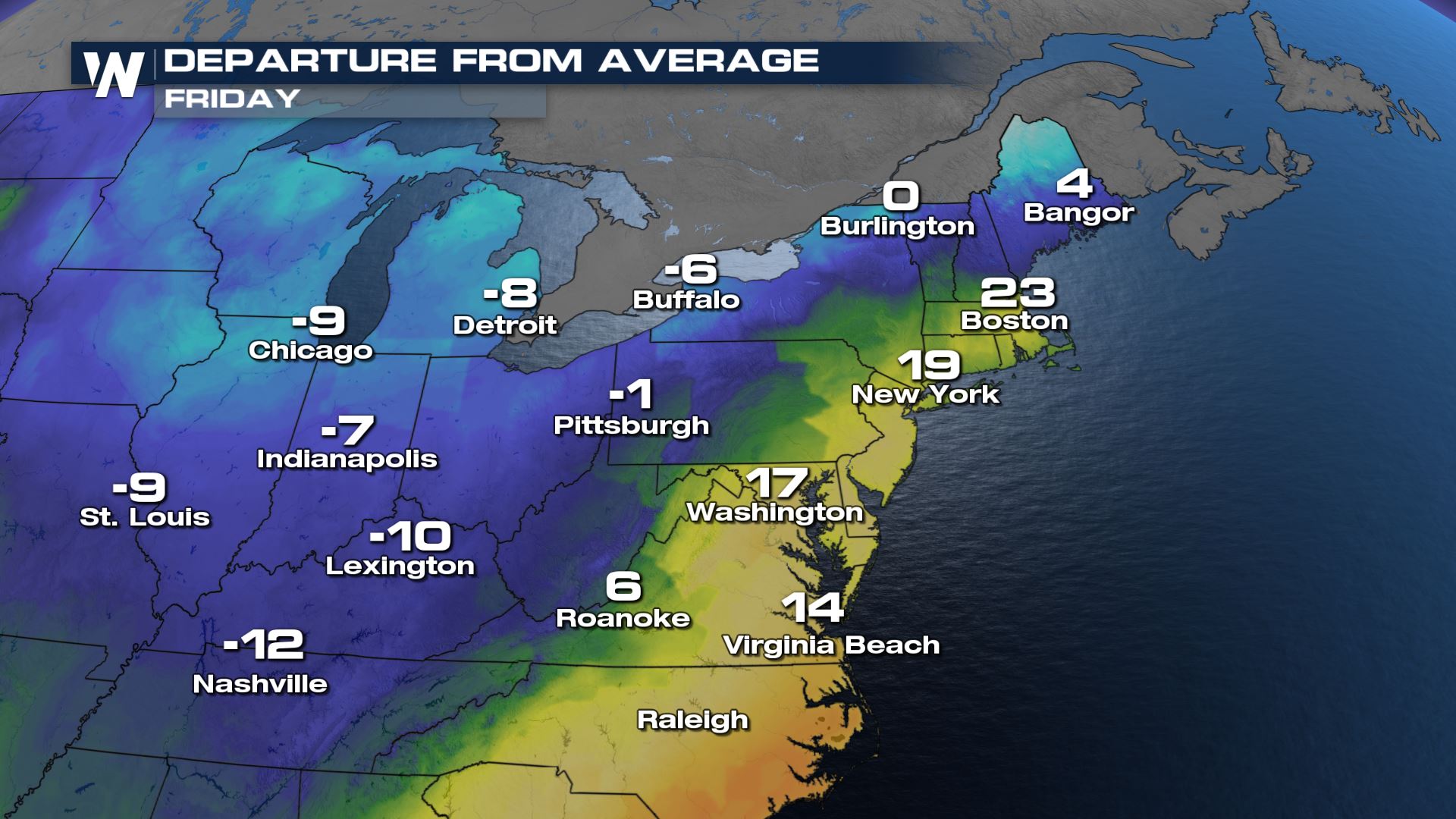 You can also see where the cold air is, as well. It will be plunging in from the northwest behind the cold front gradually through the day. Places like Chicago, Cleveland and Burlington will have highs Friday in the 20s and 30s! That's about a 30-40 degree temperature swing in 24 hours.
Don't put away those winter clothes yet! As chilly as it drops Friday, most spots will warm back up closer to average by the end of the weekend.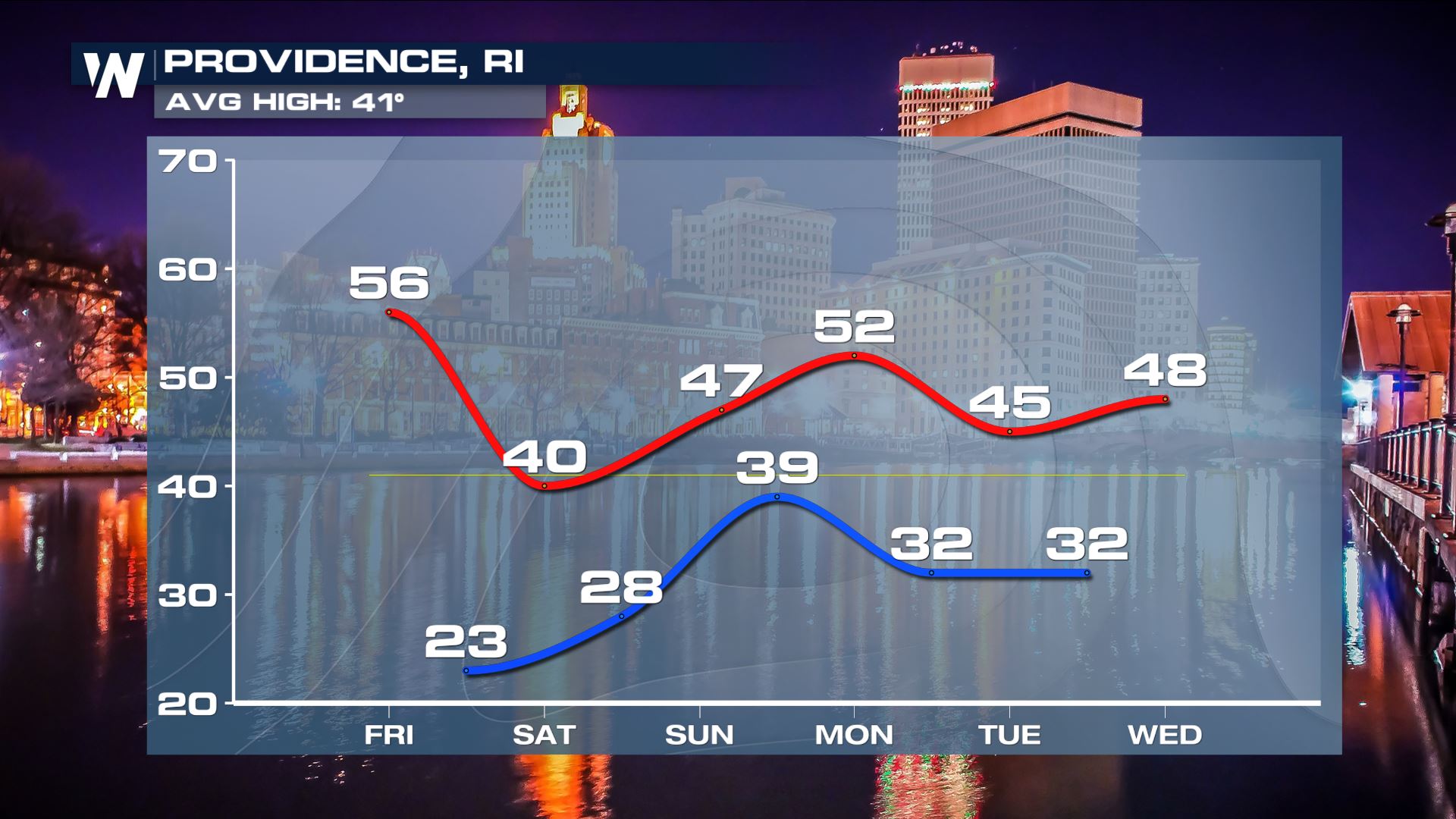 Florida has felt some record warmth too, with Punta Gorda tying the daily record high of 86° Thursday. Another day of Florida record heat is on tap Friday with highs into the 80's.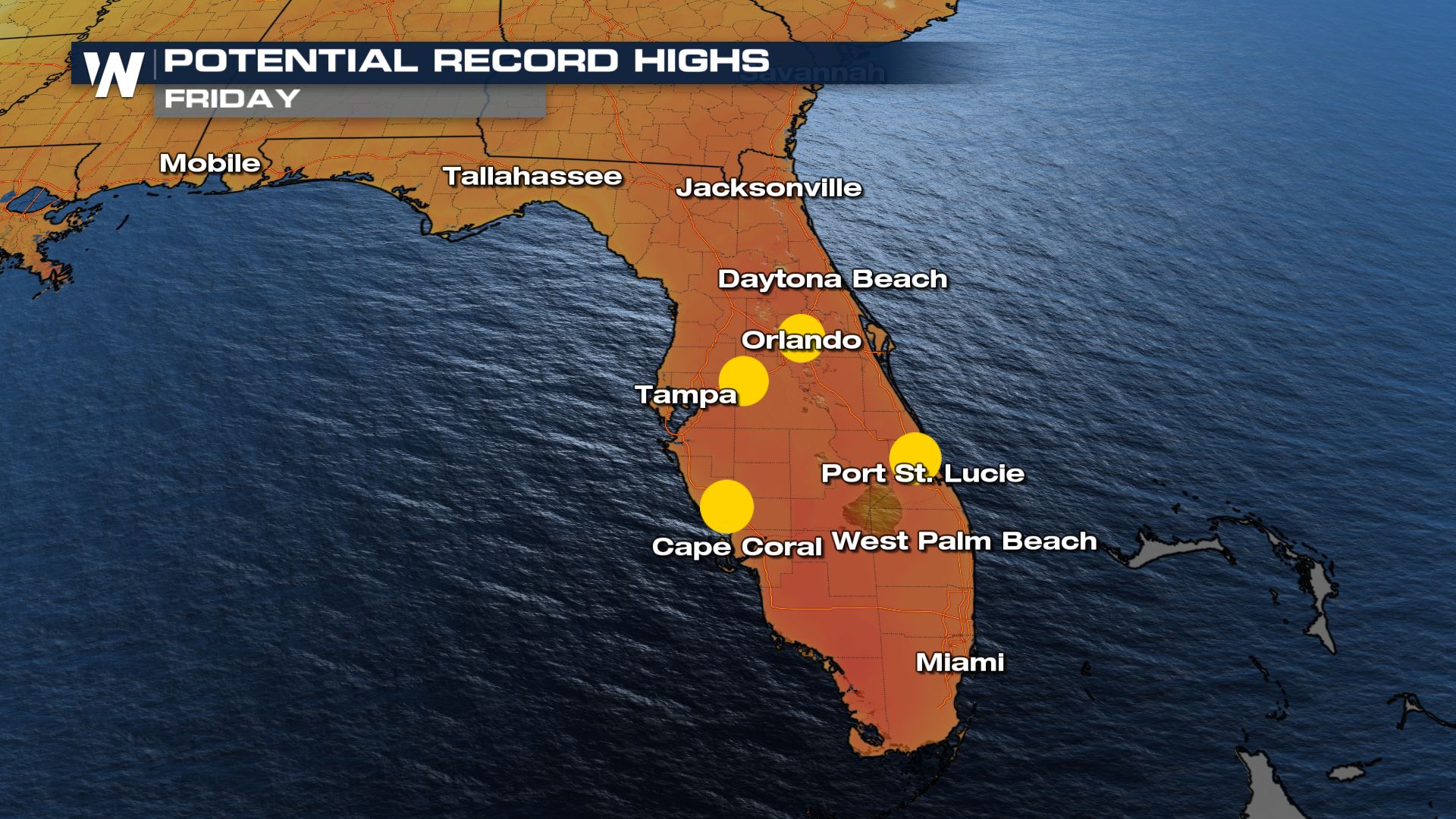 Gradually colder weather will return by the weekend, but temperatures will only "cool" back down to about average.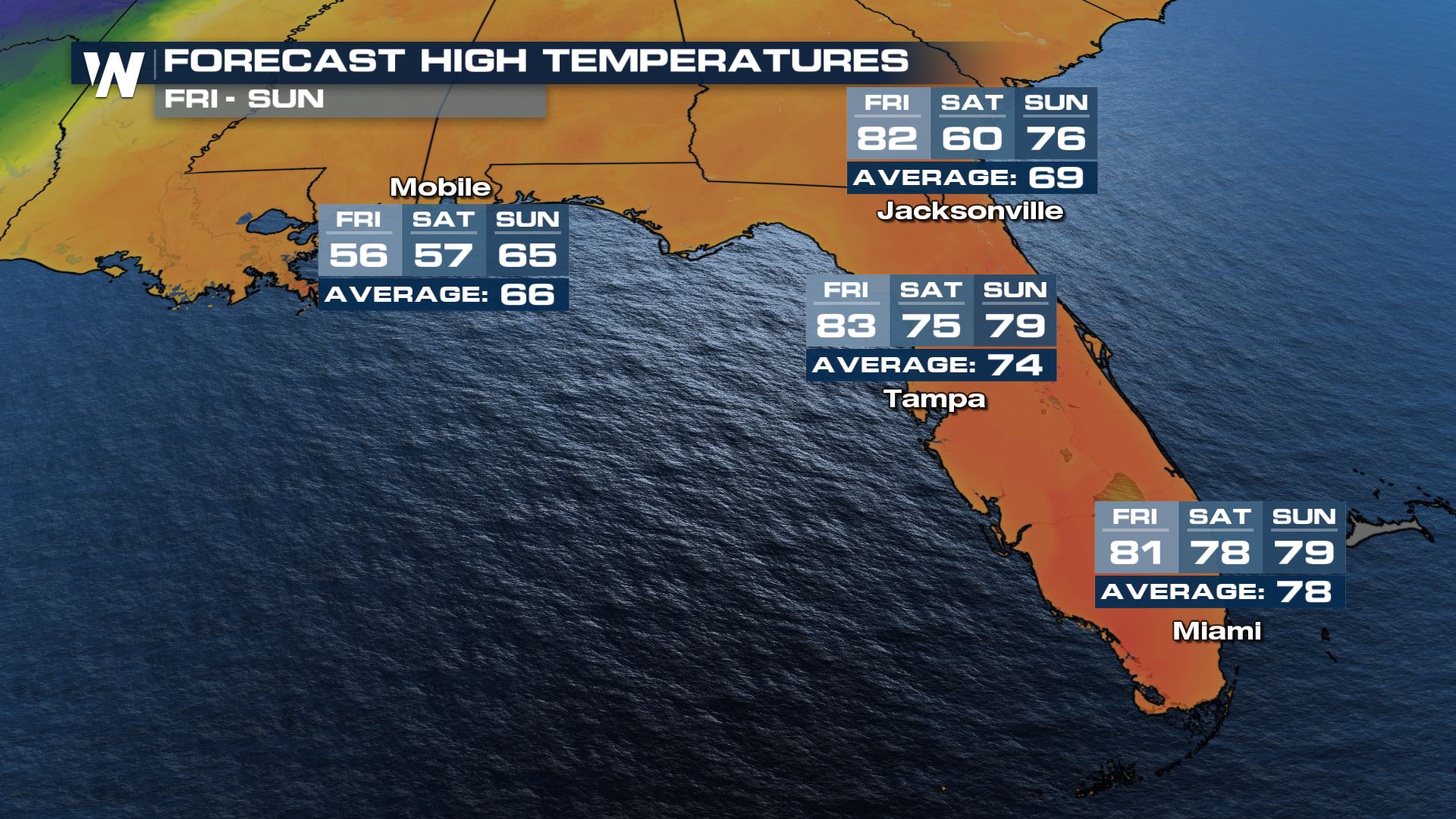 You can get the details on this top weather headline as well as other coast-to-coast weather stories at :00, :20 and :40 past the hour, on WeatherNation.