[
Written by NOAA
]   Exceptional heat waves from coast to coast helped push June 2021 to the No. 1 spot on the list of hottest Junes on record for the U.S.  Below are more highlights from NOAA's U.S. monthly climate report for June:
Climate by the numbers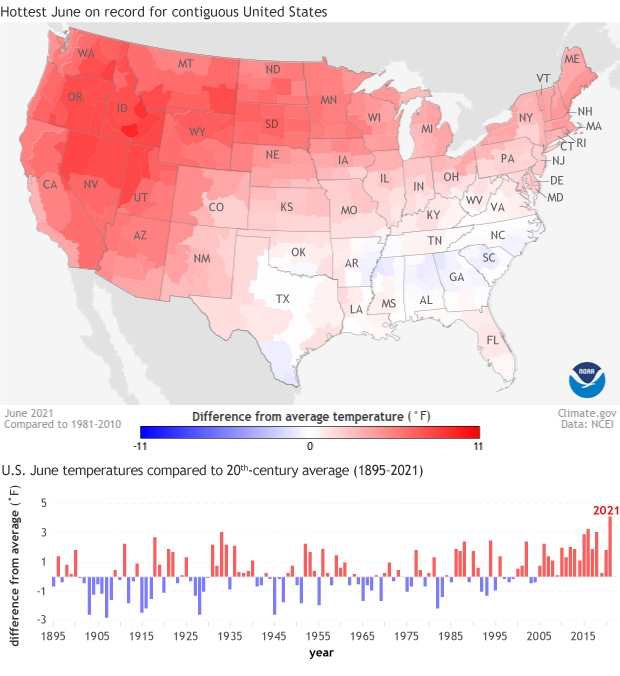 The average June temperature across the contiguous U.S. was 72.6 degrees F (4.2 degrees above average), making it the hottest June in 127 years of record keeping and surpassing the record set in June 2016 by 0.9 of a degree. Eight states — Arizona, California, Idaho, Massachusetts, Nevada, New Hampshire, Rhode Island and Utah — also saw their hottest June on record. Six other states — Connecticut, Maine, Montana, Oregon, Washington and Wyoming — marked their 2nd hottest June.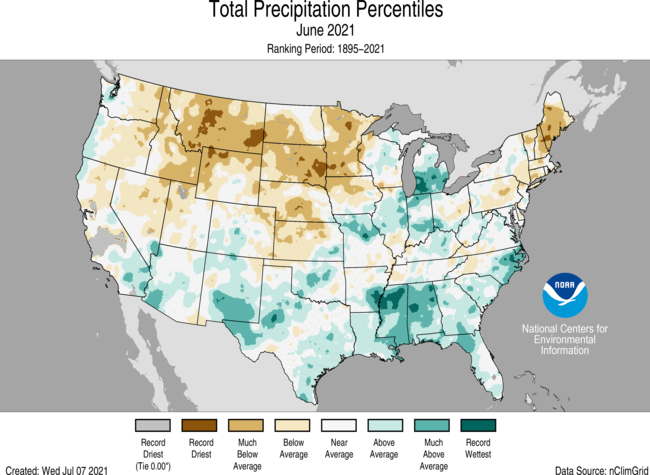 The average June precipitation across the U.S. was 2.93 inches, matching exactly the historical average for the month, though some states had extremes in rainfall — either too much or too little. For example, South Dakota saw its driest June on record while Mississippi had its second wettest.
Other notable climate events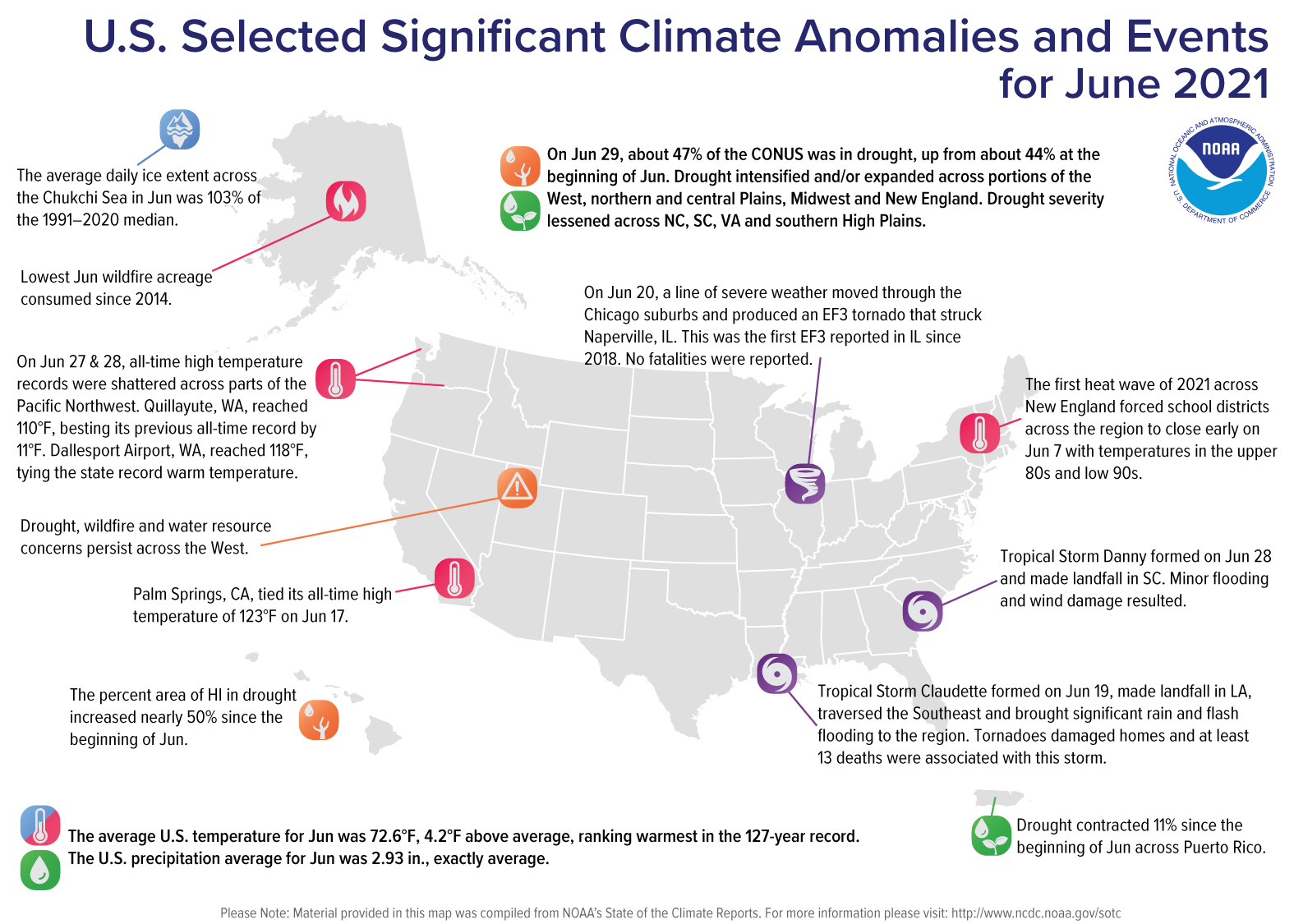 Claudette battered the South: Tropical Storm Claudette formed on June 19 and brought heavy rainfall and flash flooding to the South, causing at least 13 deaths. Tornadoes spawned by Claudette also brought significant damage to parts of the region.
The nation's drought intensified: According to the June 29 U.S. Drought Monitor report, a little more than 47% of the contiguous U.S. was in drought, up from nearly 44% at the beginning of June. Drought intensified or expanded across portions of the West, northern and central Plains, Midwest, New England and Hawaii. Drought improved across the Carolinas, Virginia and Puerto Rico.