Another
arctic blast
will set the stage for lake-effect snow in the Great Lakes into the weekend.  Thanks to less-than-average ice cover, all of the Great Lakes still have areas of open water which allows for lake-effect snow to form.  Several snowbelt locations have winter weather alerts already in place in anticipation of the snow.  From Michigan to New York, residents should brace for heavy bands of snow to end the week.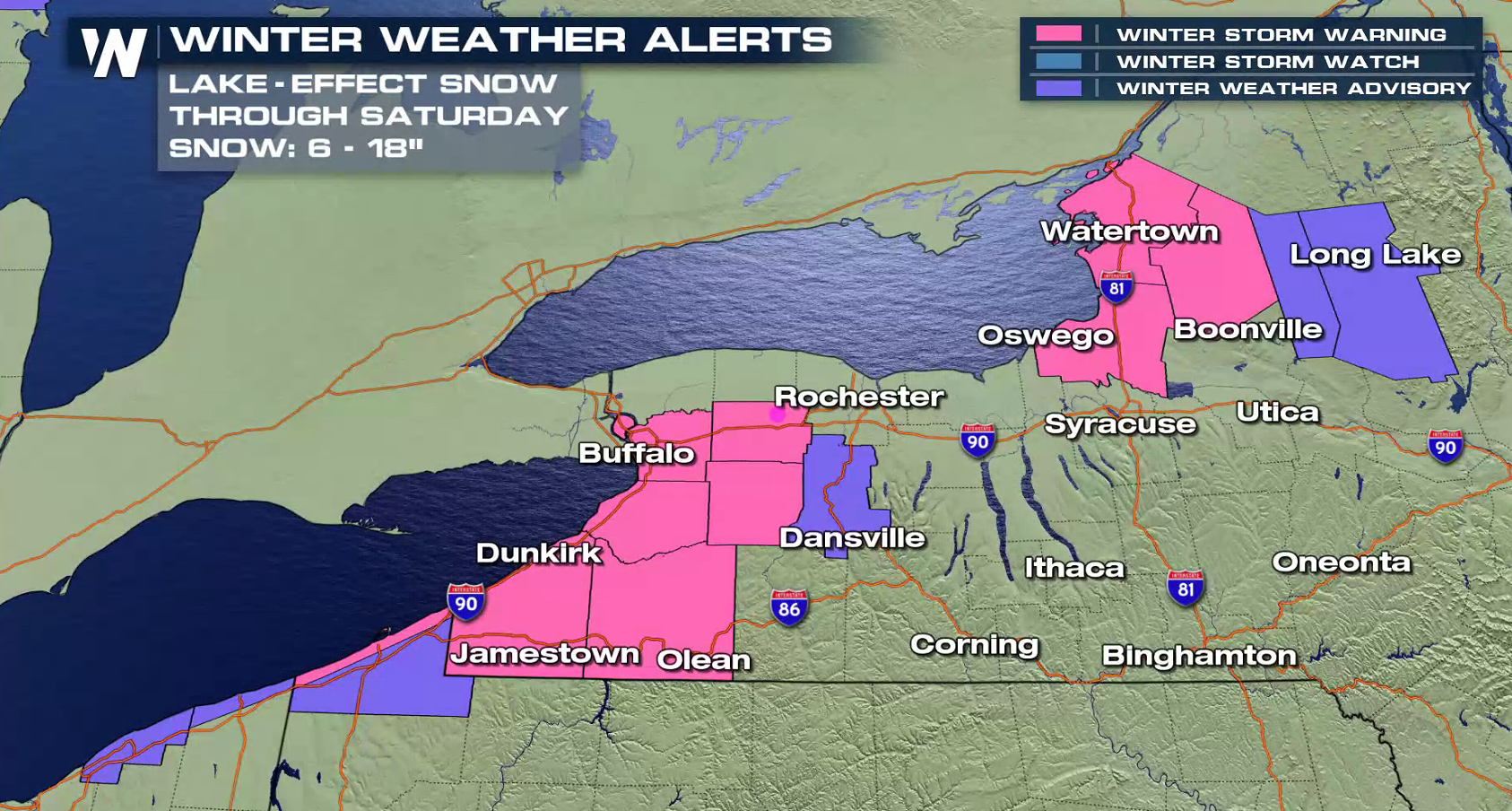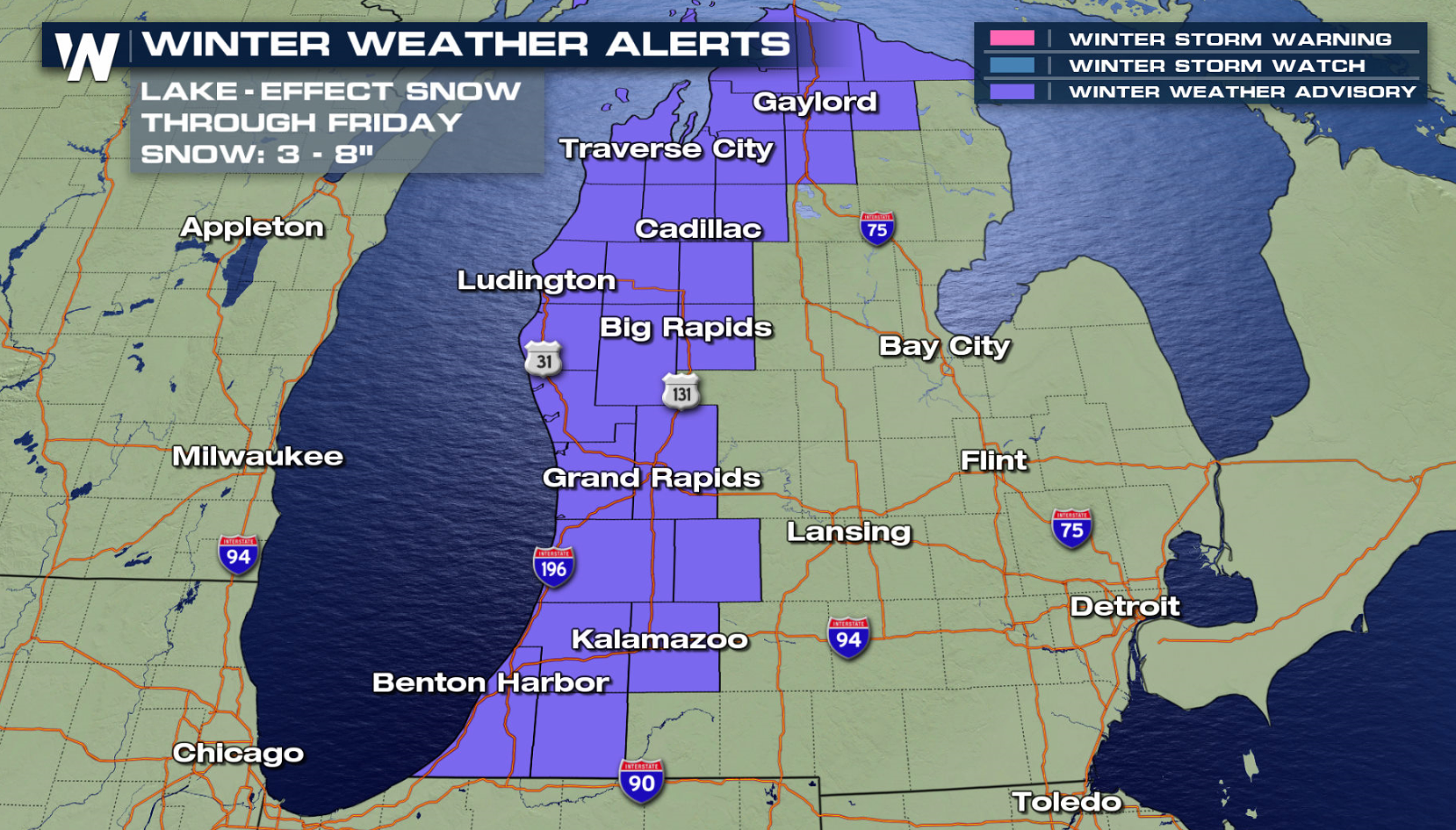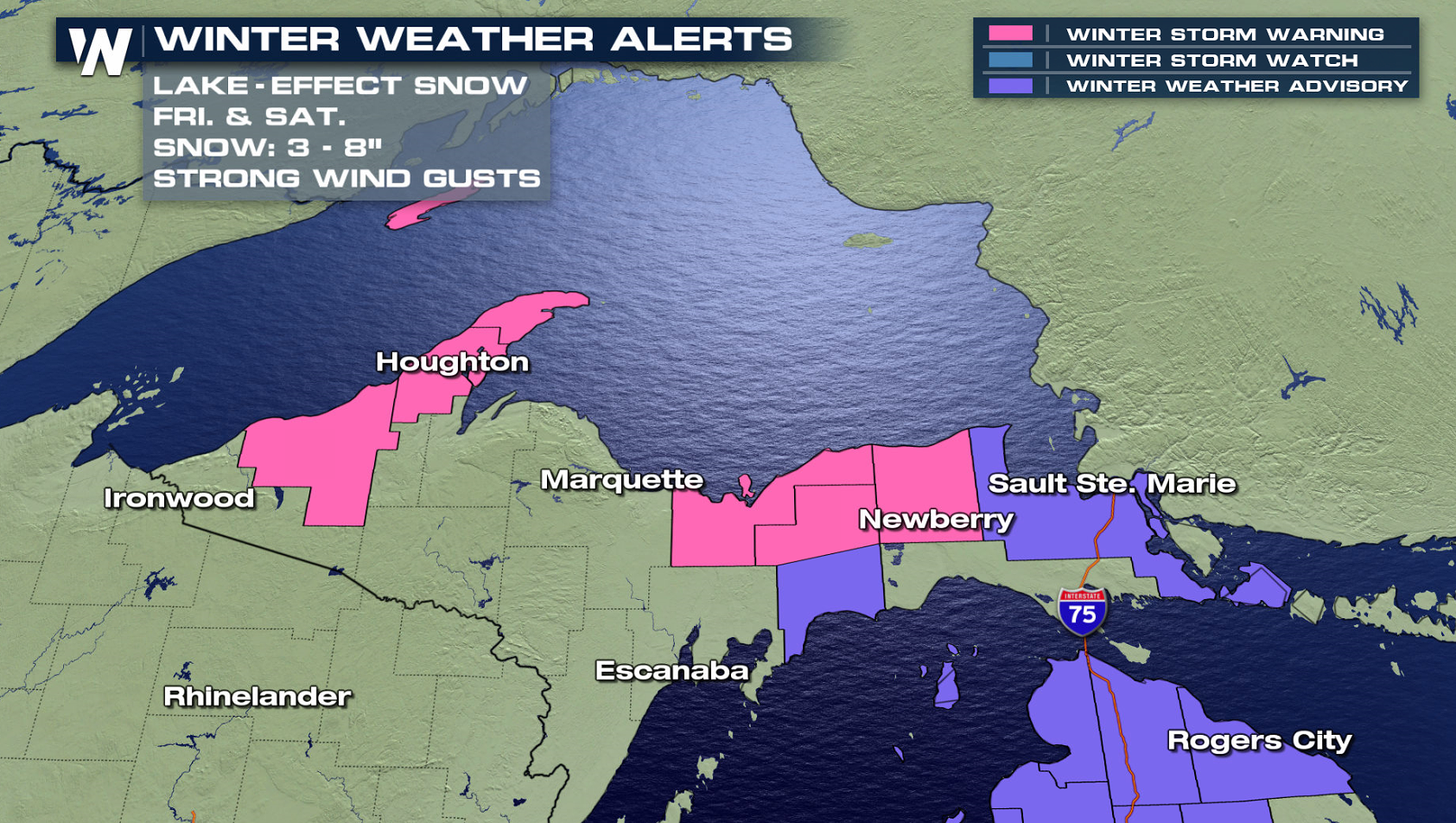 In many lake-effect snowbelt locations, seasonal snowfall is below normal by as much as ten to twenty inches!  There are a few exceptions, however.  Both Marquette, Michigan and Rochester, New York have had above normal snowfall so far this winter.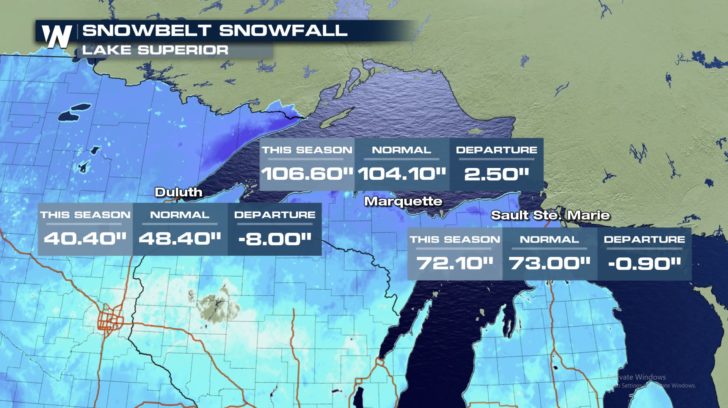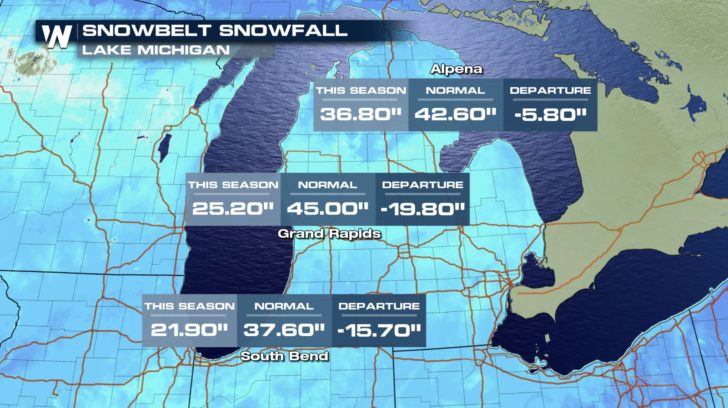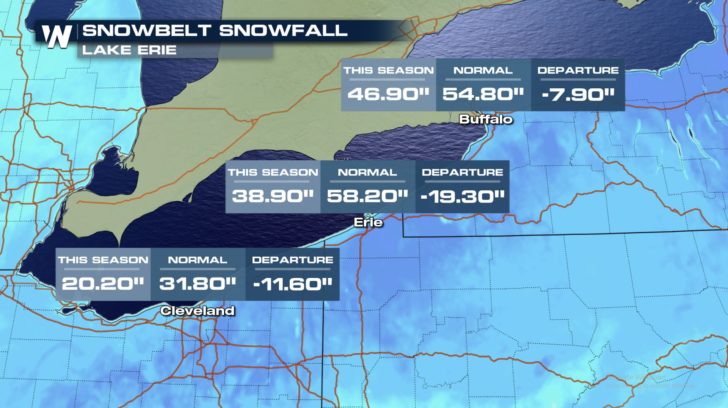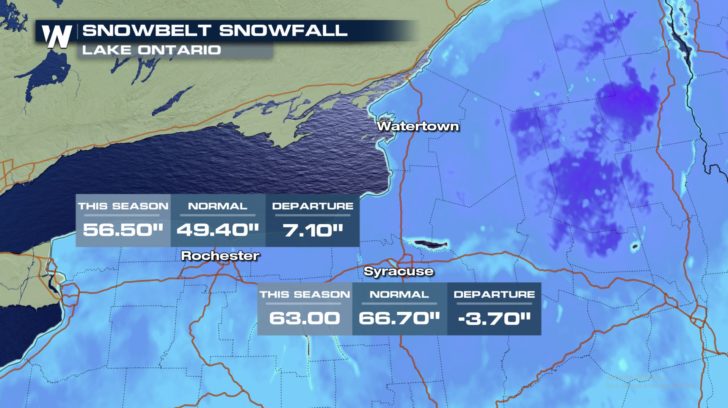 A cold front passed through the Great Lakes region on Thursday and the winds began to howl out of the west-northwest.  This overall pattern will continue into the weekend, as a reinforcing trough Saturday and another cold front Sunday will keep the winds flowing over the lakes.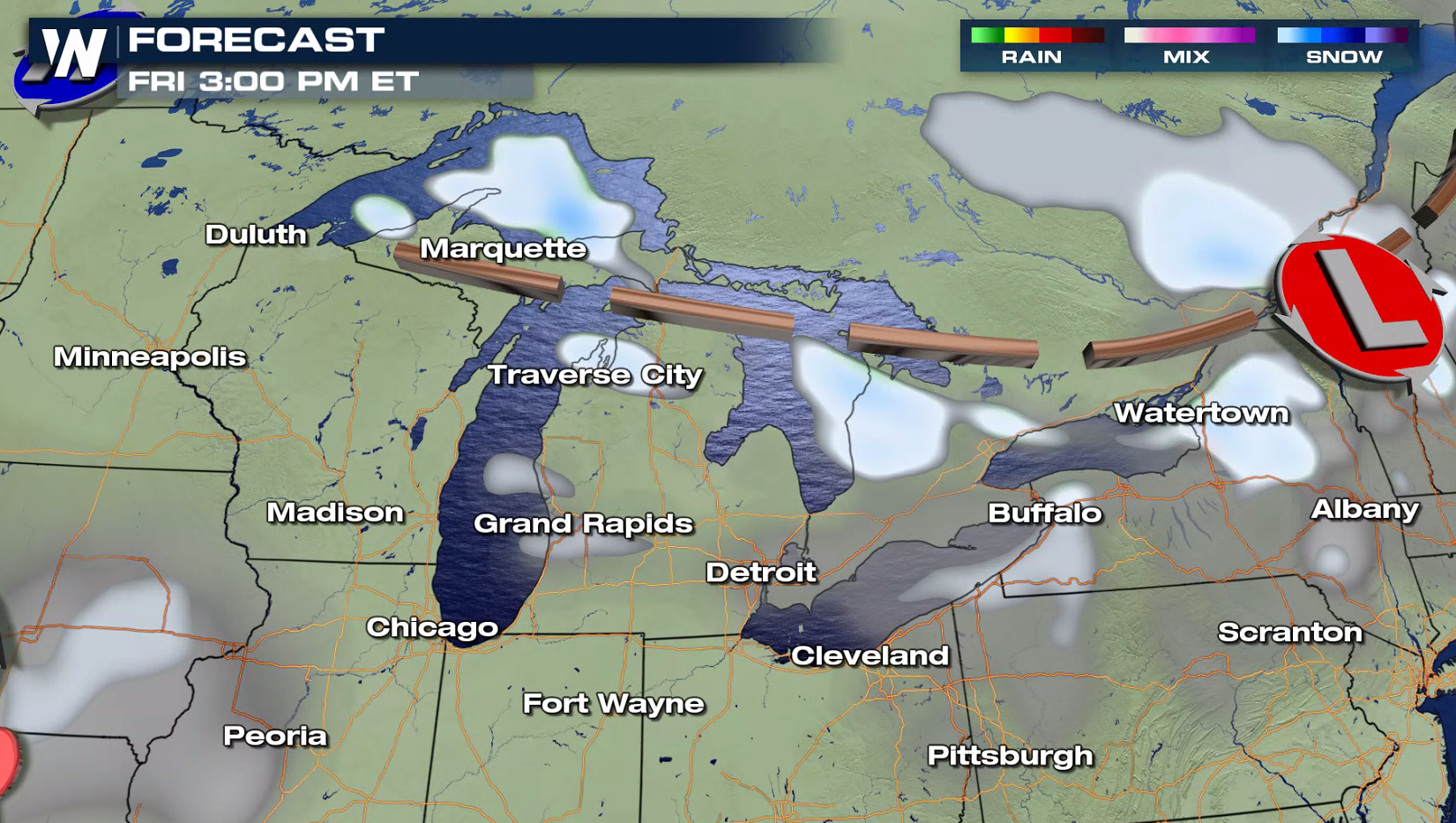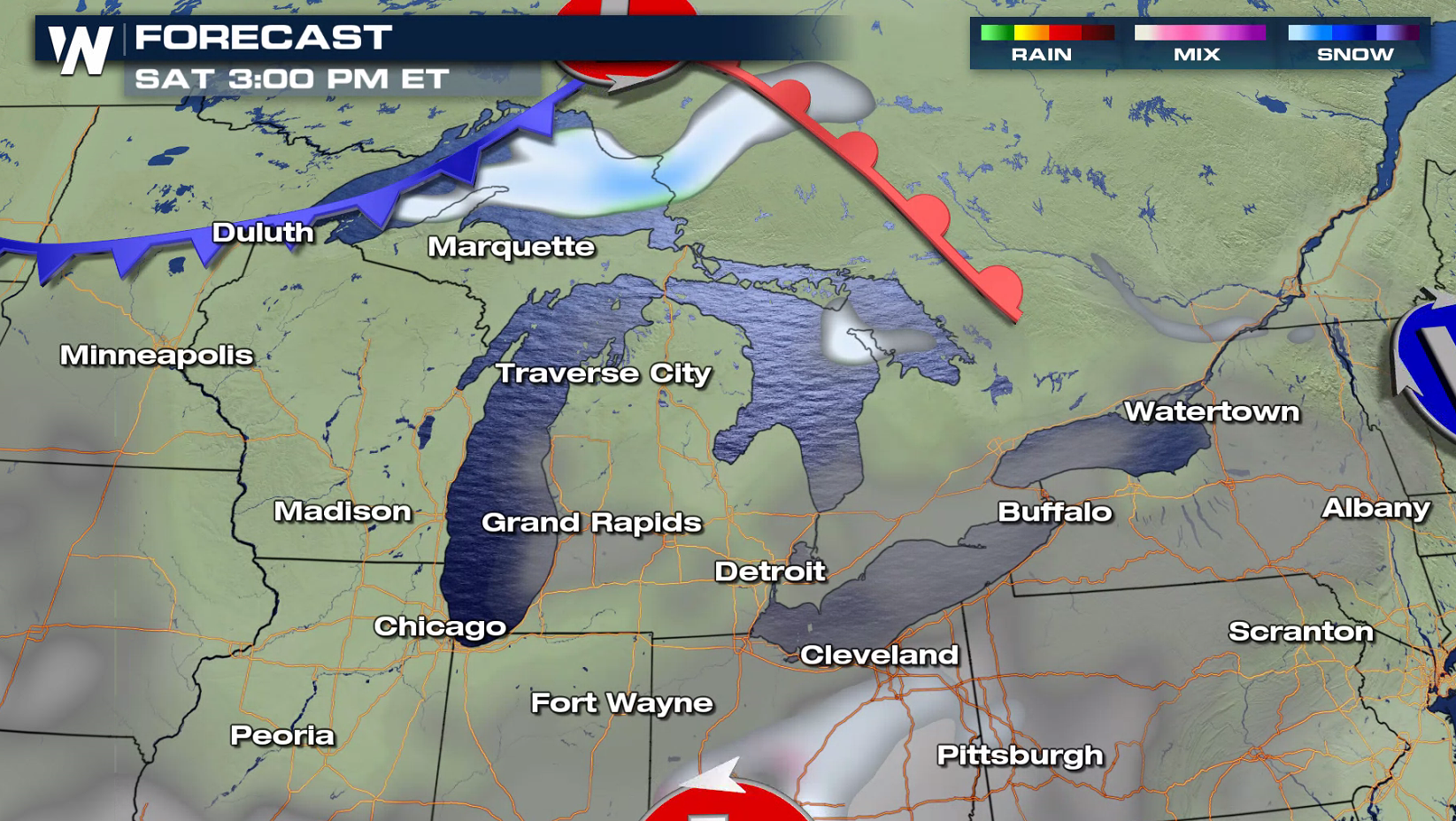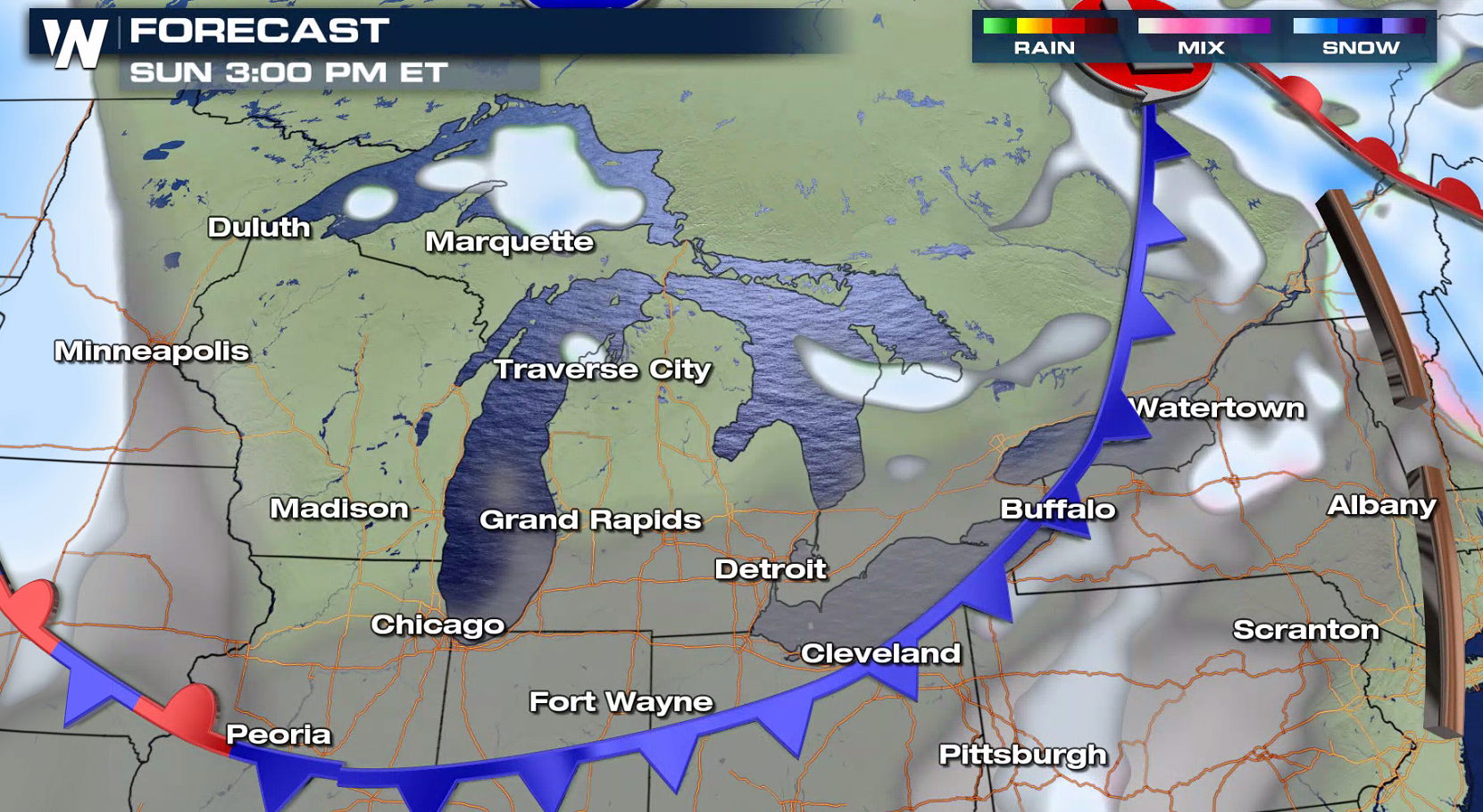 The potential exists for one to two feet of snow in western New York, where the most persistent lake-effect snow bands will likely set up.  Still, many areas of Michigan and other lake-effect prone areas could accumulate six or more inches of new snow by the end of the week.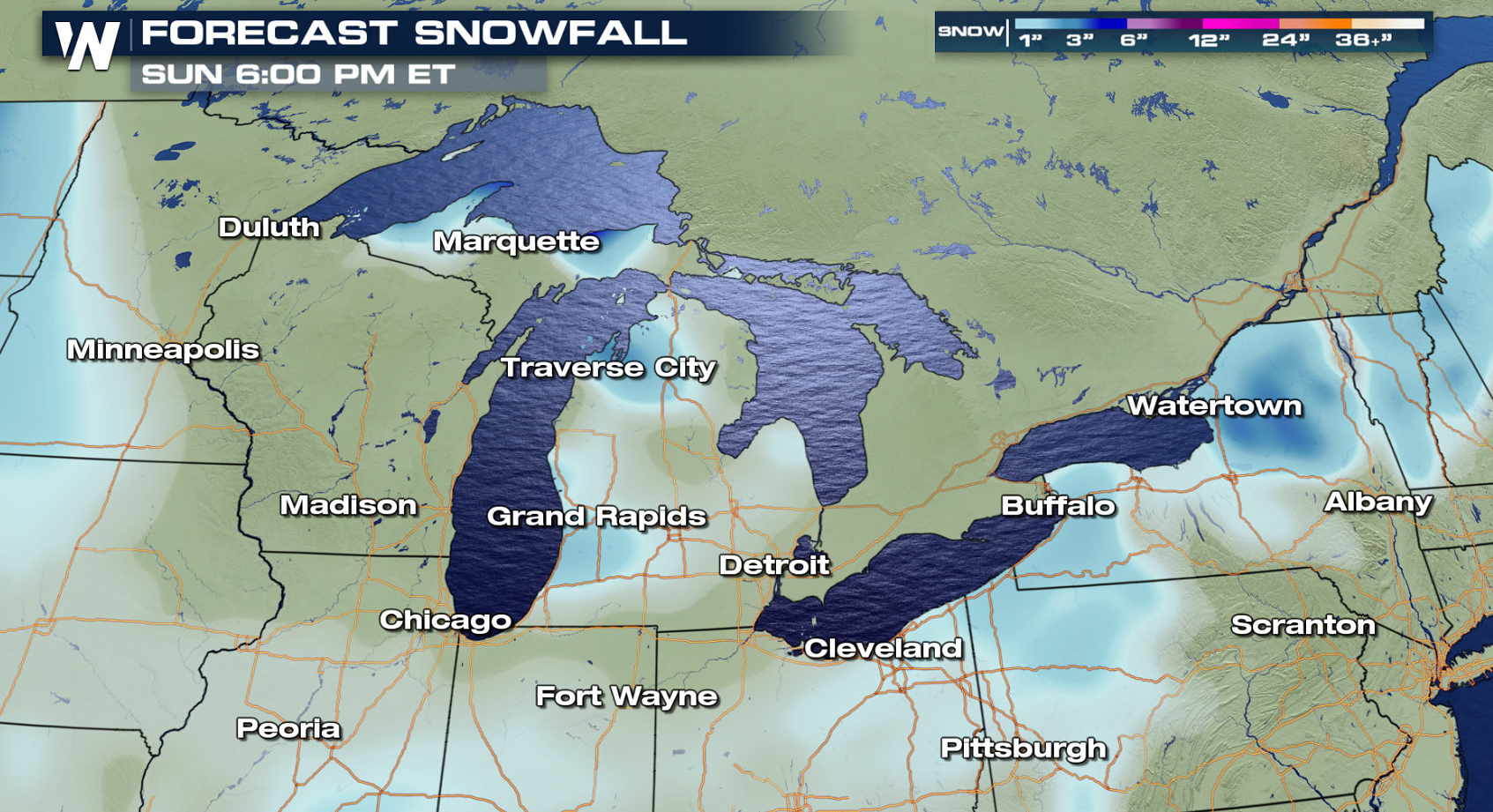 Stay safe.  Stay warm.  And stay tuned to
WeatherNation
for the latest forecast. -
Meteorologist Joe Astolfi