Heavy rain and snow have been impacting the Golden State since Tuesday, along with thunderstorms which produced pea size hail in numerous locations. Numerous and scattered showers and storms will continue to move onshore through Wednesday evening before impacts become more limited Thursday into Friday as the low moves farther onshore. Nevada and the Four Corners will continue to see scattered rain and snow showers into the weekend. Thunderstorm chances will continue along the Central and Southern California coast Thursday and Friday.
Winter Alerts
Winter storm warnings remain in effect from Mount Shasta and the Sierra Nevada south to the Santa Monica Range and the San Diego County Mountains. Winter weather advisories have also been issued across the Northern Colorado Rockies.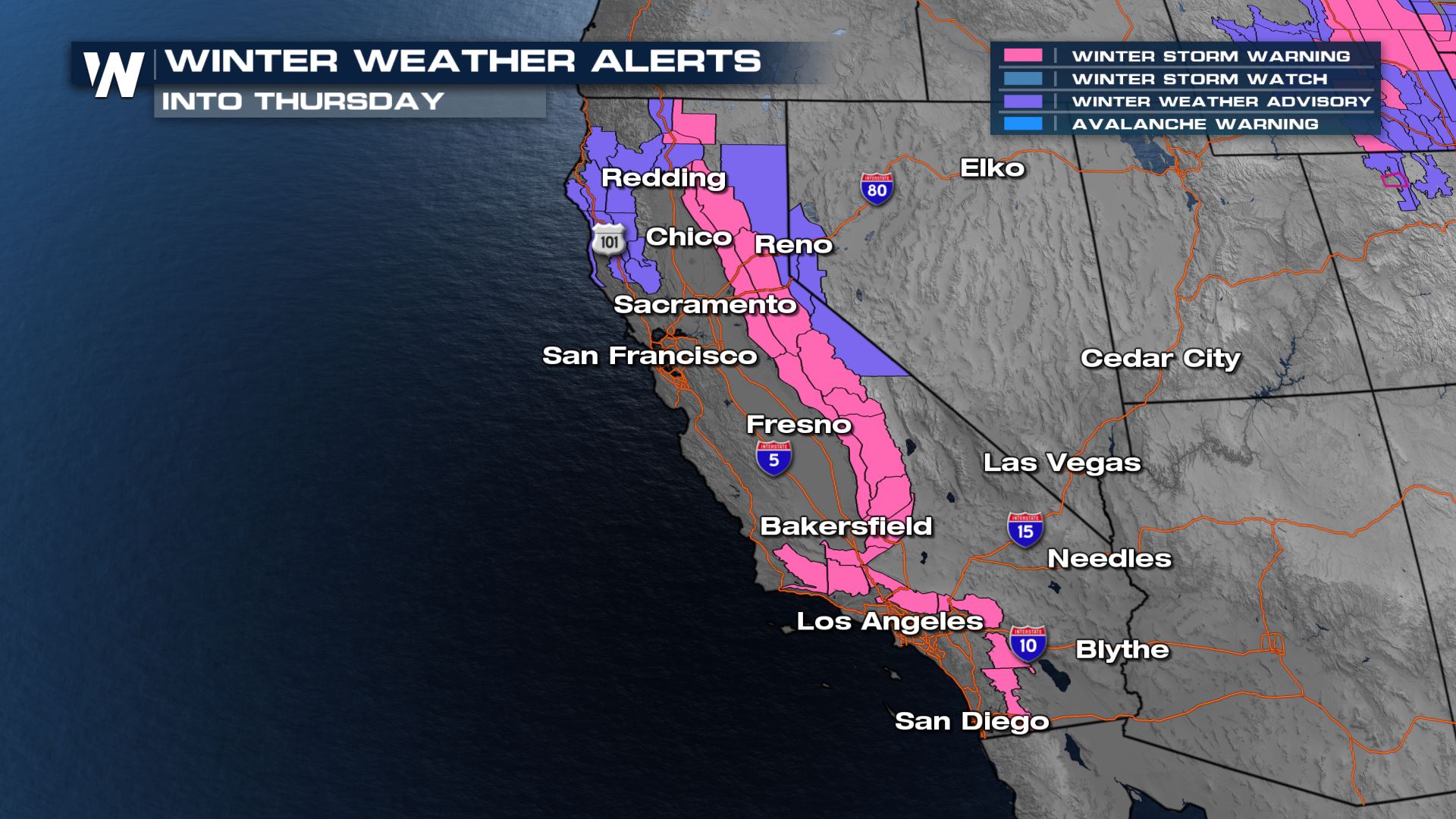 Forecast
As the upper-level low and surface low move onshore, strong flow out of the southwest will continue. Heavy showers and thunderstorms will be possible across most of California through Wednesday afternoon, with scattered rain and snow showers becoming more numerous across Nevada and the Four Corners.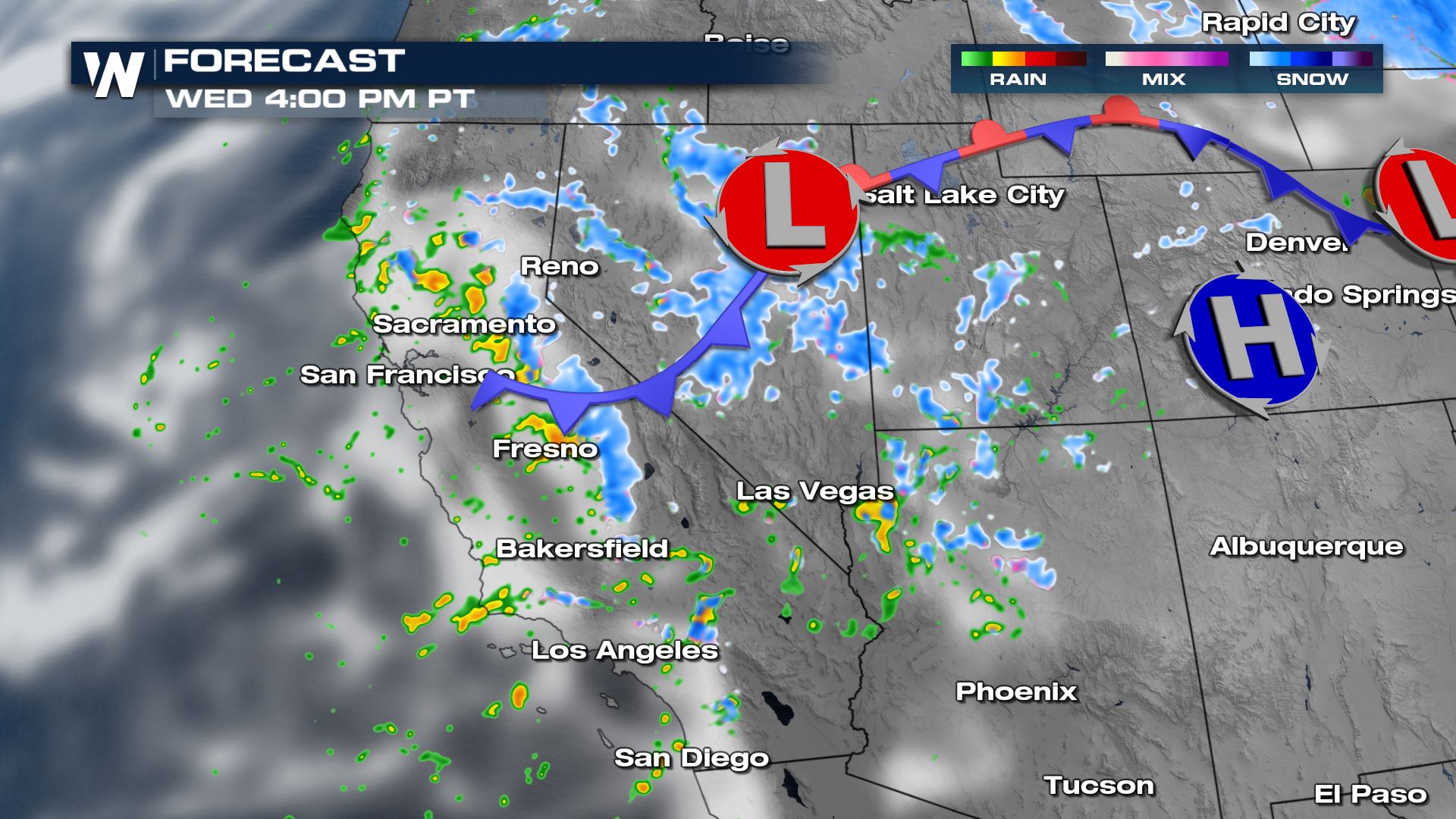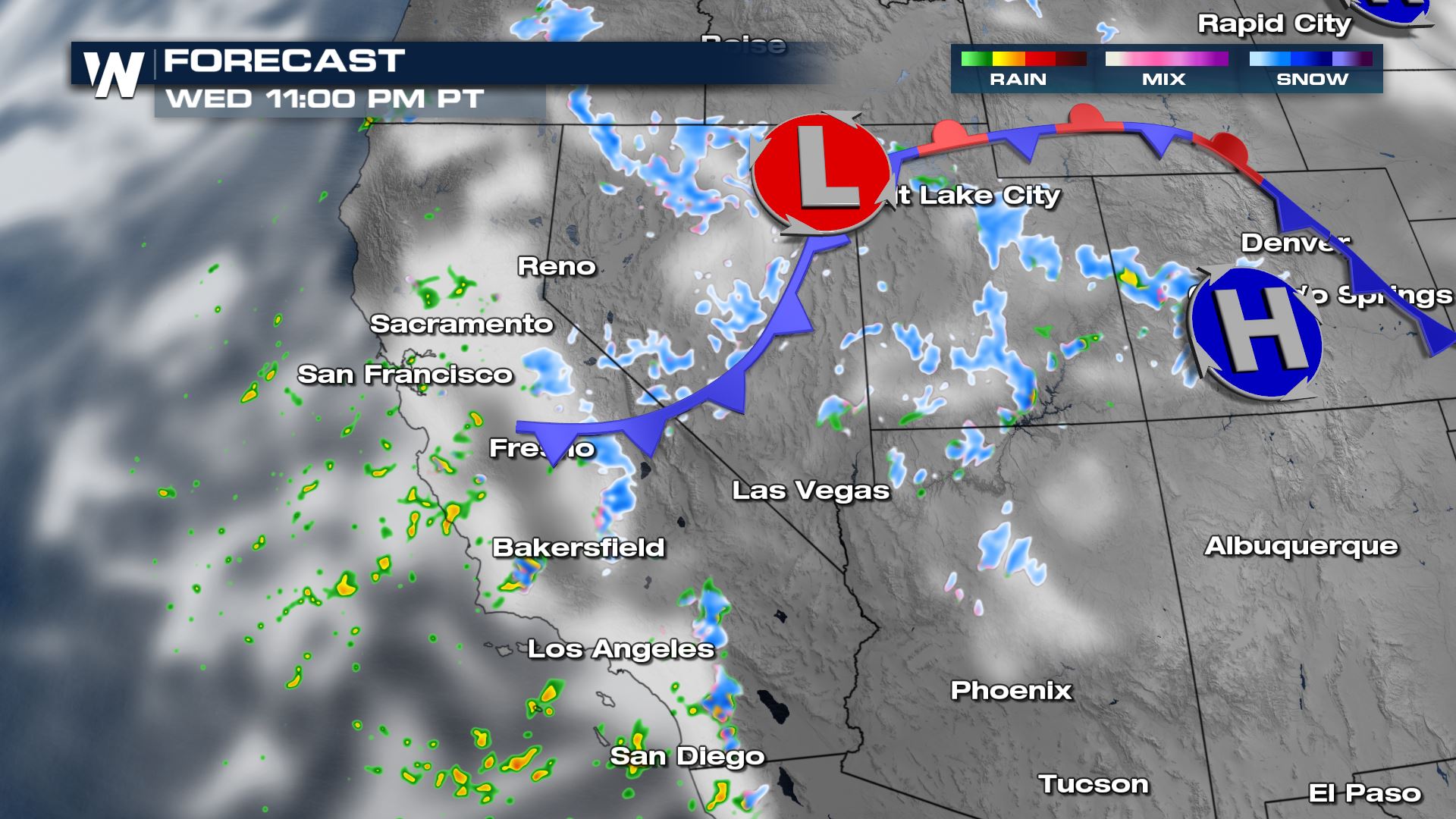 Scattered rain and snow will continue to be pulled onshore across Central and Southern California into Wednesday evening, as scattered snow showers continue to fall from the Great Basin into the Rockies.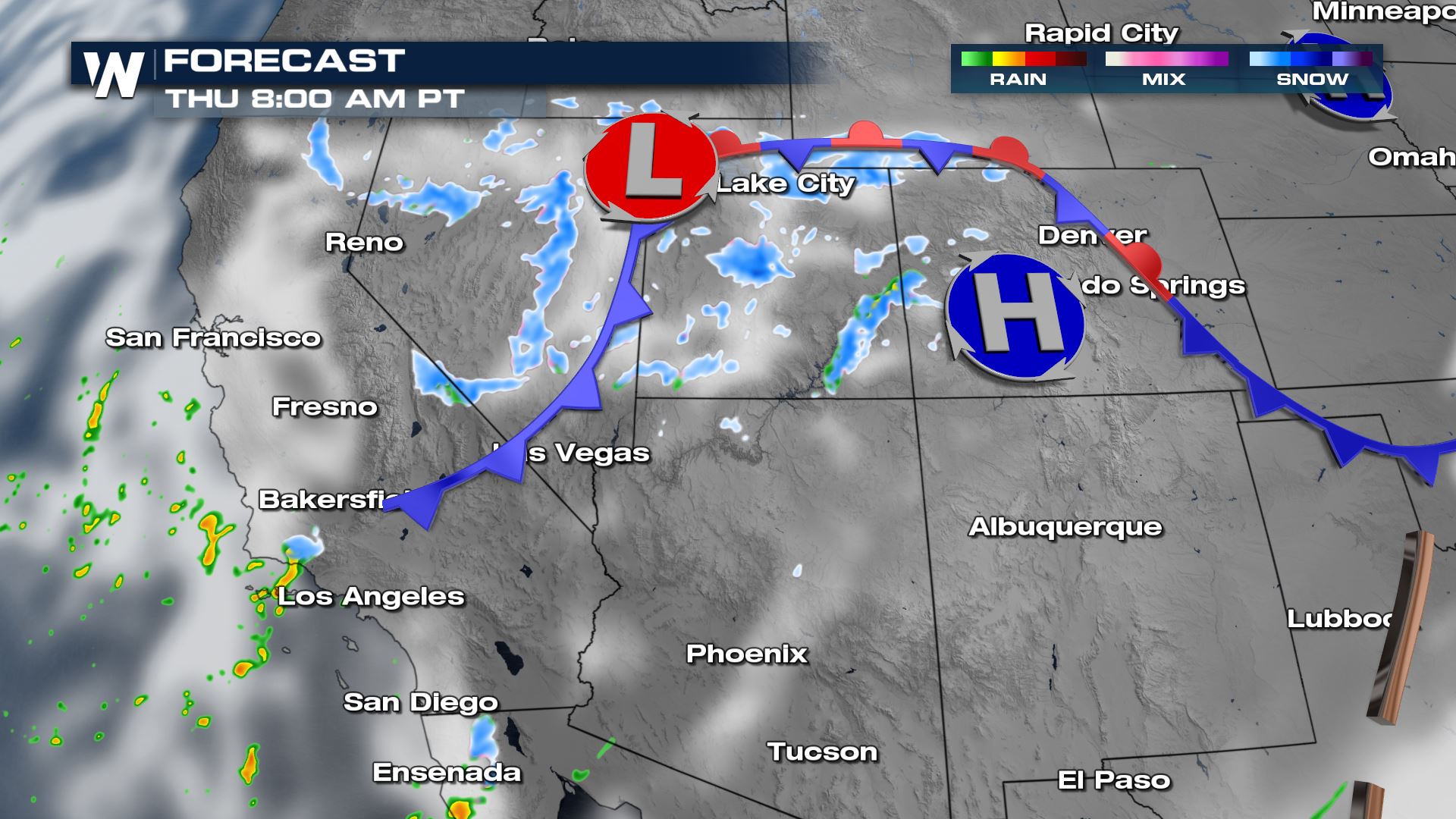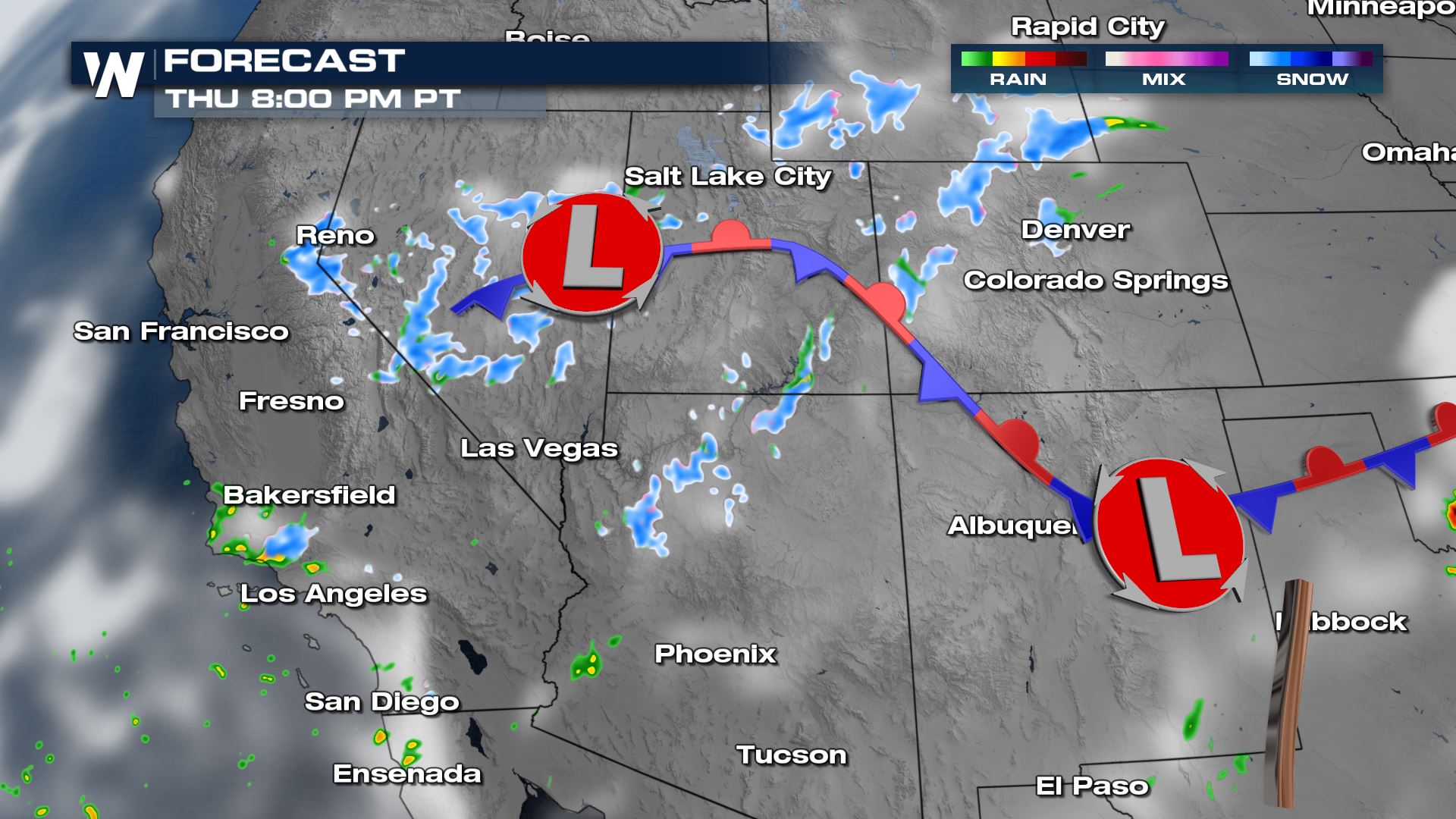 The upper-level low will begin to move more quickly across the interior Thursday evening into Friday, leaving California with diminishing isolated shower chances. Scattered rain and snow showers will continue between the Sierra and the Rockies before the low moves over the Rockies Friday night. There is potential for a major snow event for the I-25 corridor in Northern Colorado and Wyoming over the weekend as the low moves into the Great Plains.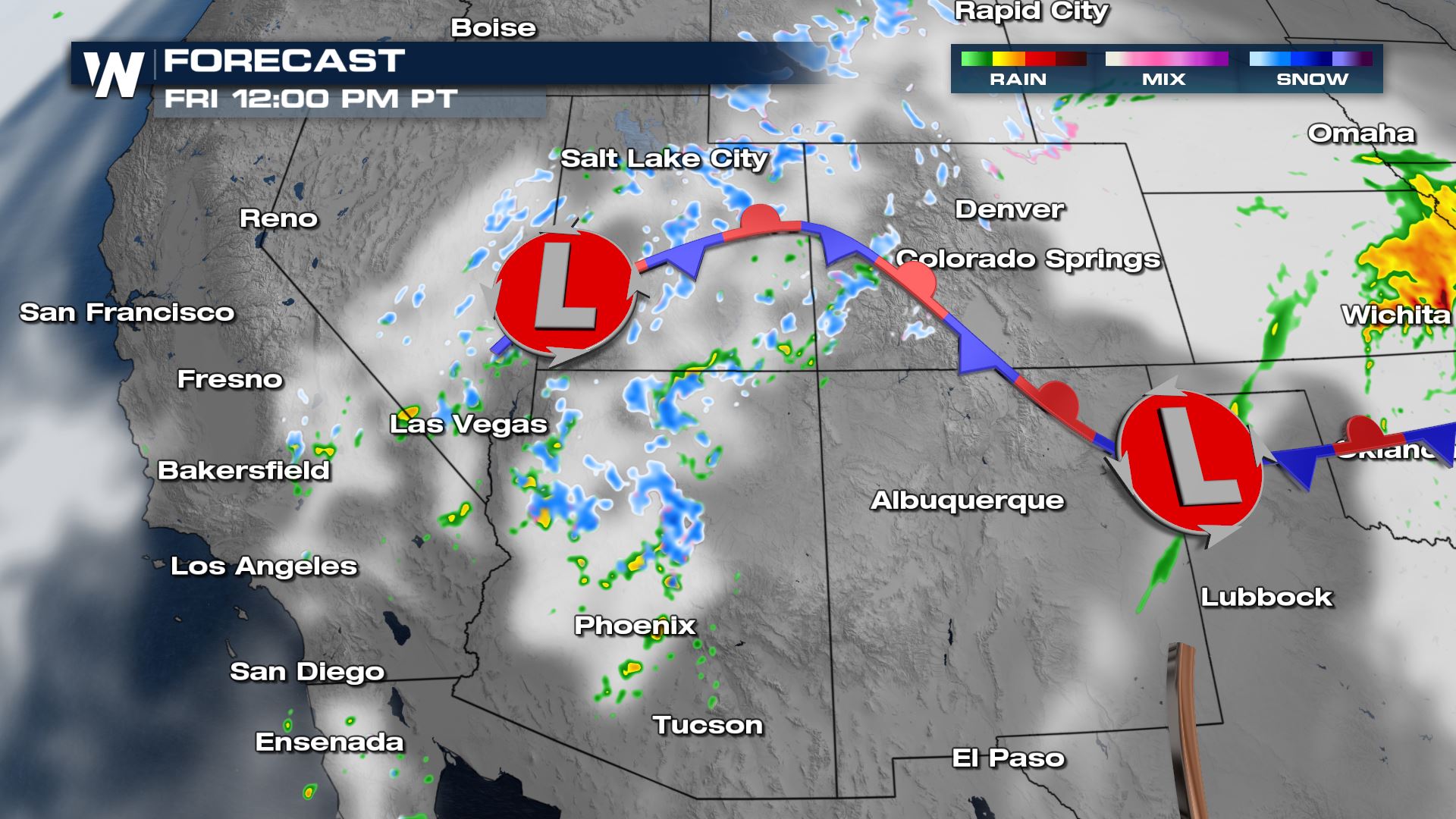 Rain
Rain totals will likely reach over an inch to two inches in a few coastal locations with these next few rounds of precipitation, mainly from California into Southern Oregon. Lighter showers are expected across Nevada and the Four Corners.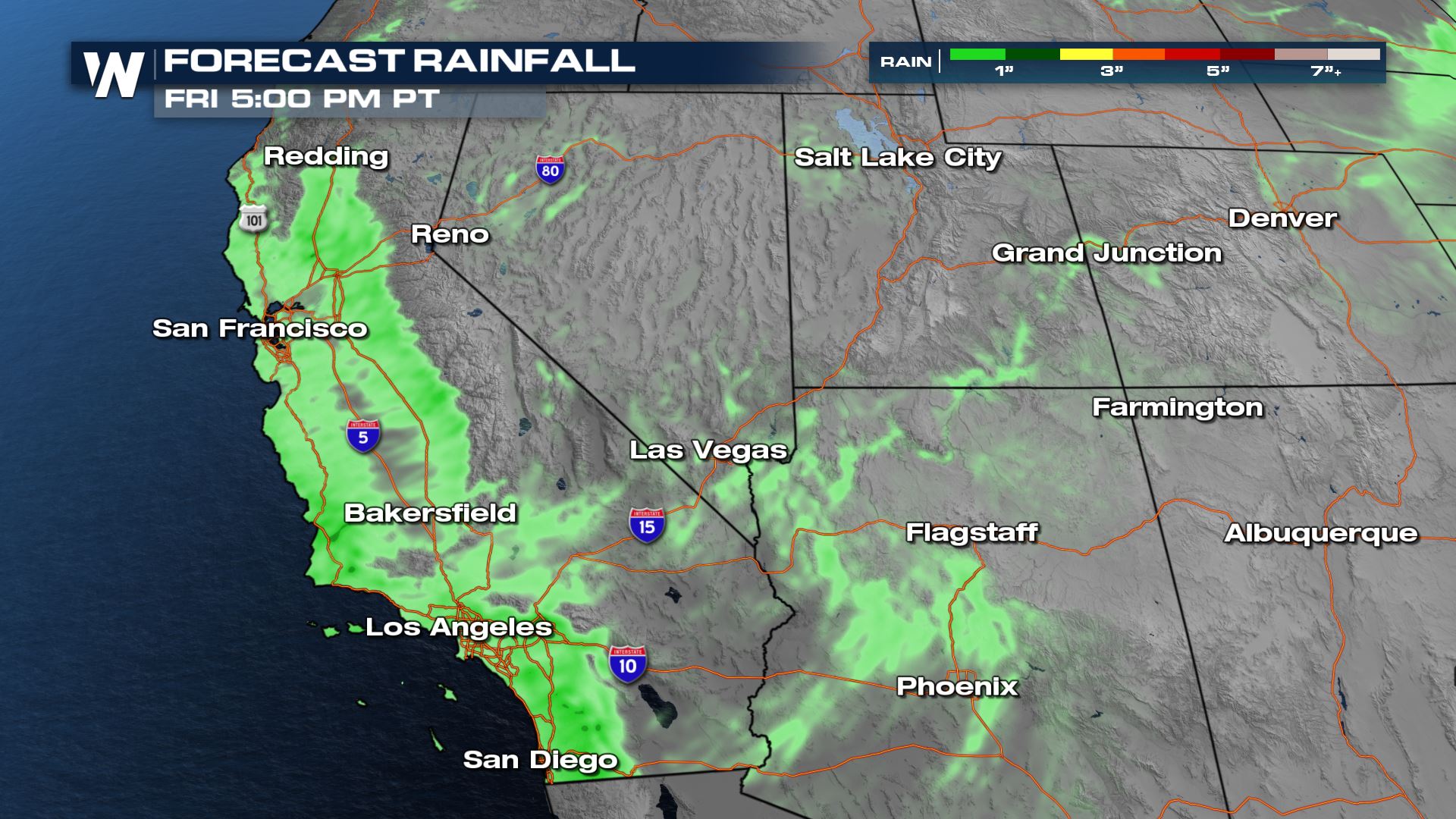 Snow
Additional snow totals could still top 6-12" from the Central Sierra through the Southern California Mountains. Mountain ranges across the Four Corners should see additional snow of over 6-12" in numerous locations, with widespread lighter snow across the higher elevations.