The strong winter storm currently impacting parts of the United States will drop up to a foot of snow, bring strong gusty winds of 40 miles per hour or greater, and spark a few severe thunderstorms. We want to show you the snowy side of this storm first, with some of the latest snowfall projections as of early Saturday morning.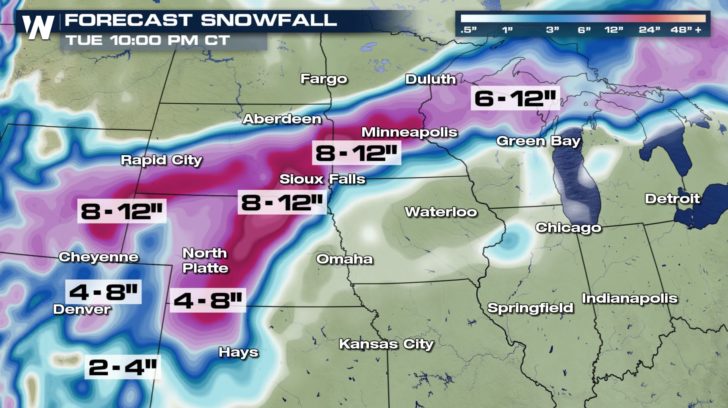 Most of the snowfall (pictured above) will come between Sunday and Monday. Here, take a look: https://twitter.com/WeatherNation/status/954577662919389184 Very gusty winds of 40+ mph will accompany the low pressure center as it glides northeast. This will cause blowing and drifting snow.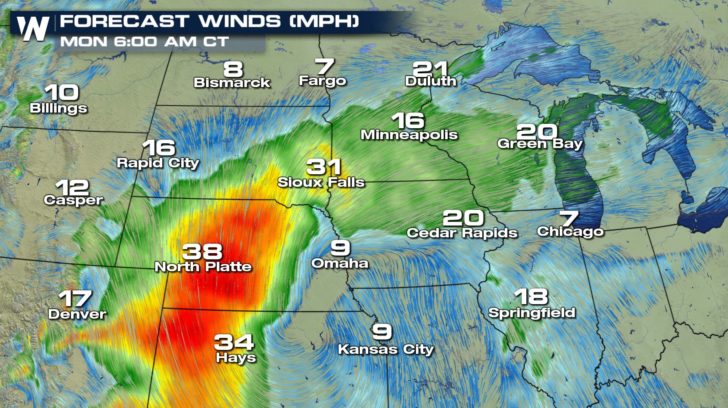 This specific storm system will glide northeast into the Great Lakes by Monday and depart these areas by Tuesday.
We wrote another article on the more widespread impacts across the South and Northeast in this article here
. The West will once again get another two weather disturbances arriving, keeping that area very active.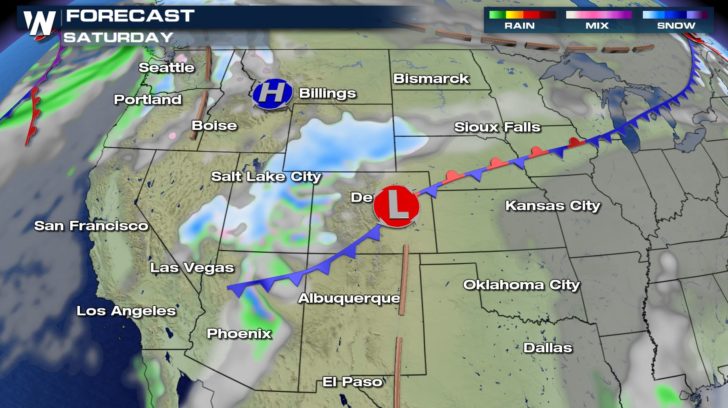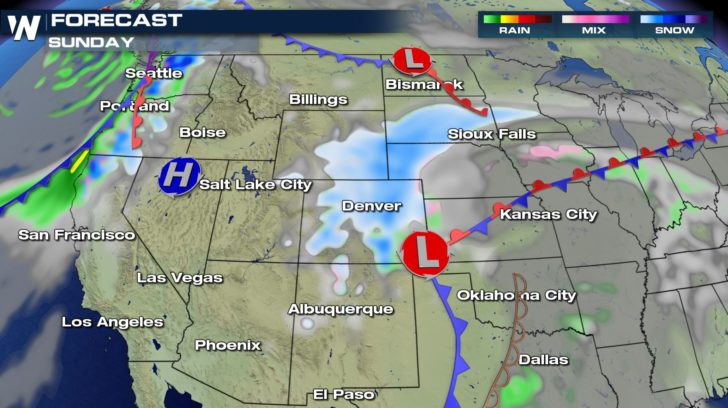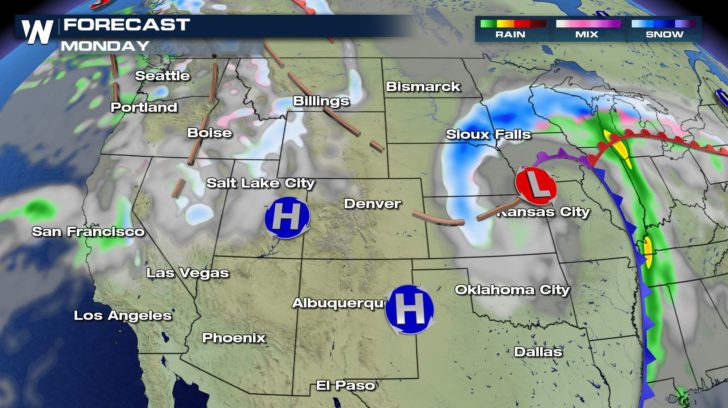 Use caution traveling, check conditions before you leave, stock up on some essentials in case electricity goes out for a day or two, and keep tabs on any changes within the weather forecast. The weather pattern continues to look colder and wetter for much of the western United States through the upcoming week as well. https://twitter.com/WeatherNation/status/954582907372281856 For WeatherNation, Meteorologist Steve Glazier