Light ice and heavy snow are expected across mainly Northern New England Saturday as a low pressure system sweeps to the east. The low brought up to half an inch of ice to the Plains and Midwest earlier in the week, which has still left thousands without power as of Saturday morning. Ice has already accumulated in New York on Saturday, over a tenth of an inch in a few locations. The chance for accumulating ice will diminish through Saturday morning, while any remaining ice accretion should be light and confined to the mountain valleys of Southern Vermont, New Hampshire, and Western Massachusetts.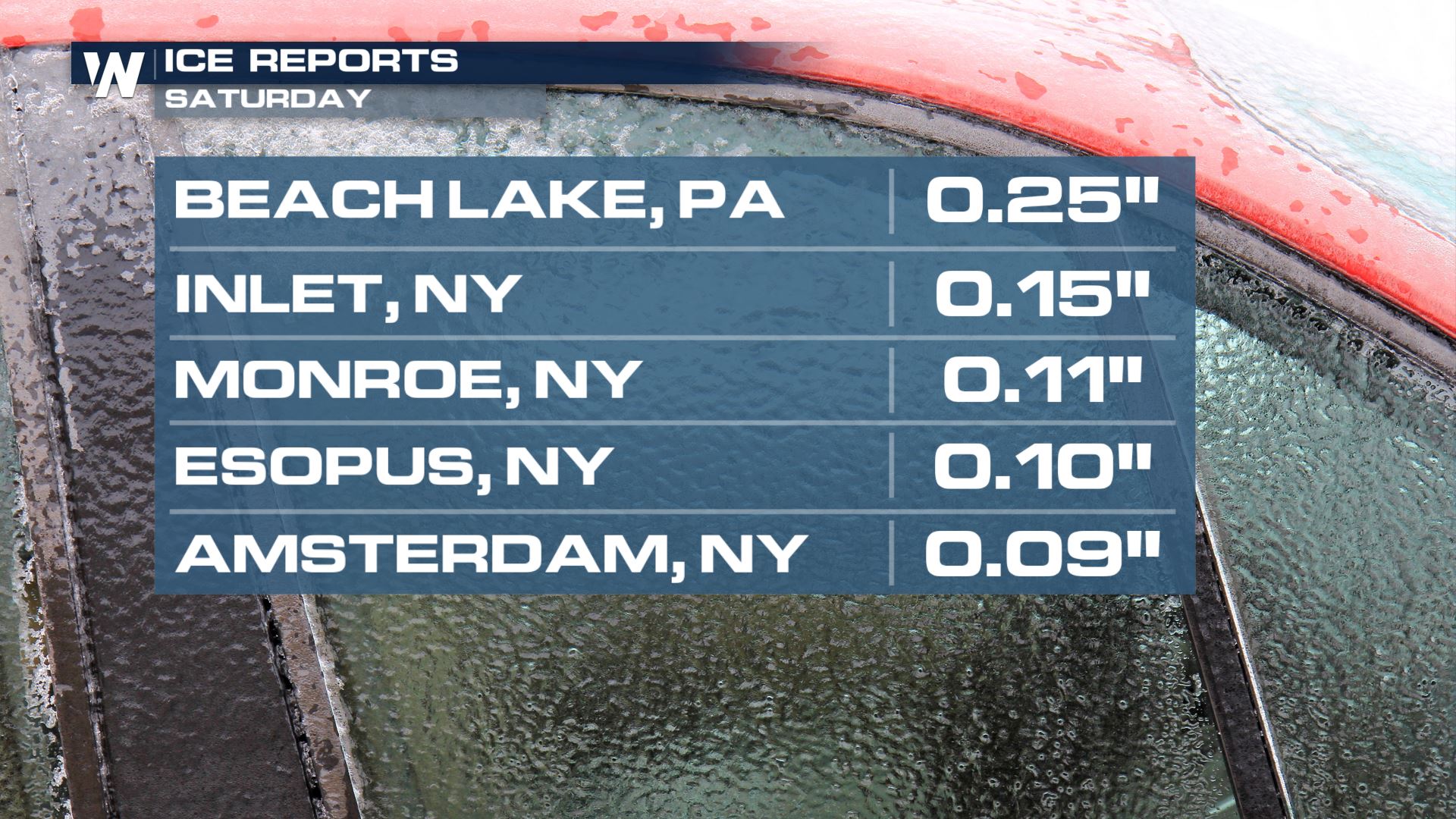 Snowfall rates have been impressive in Northern New York and Vermont, with over 5 inches of accumulation.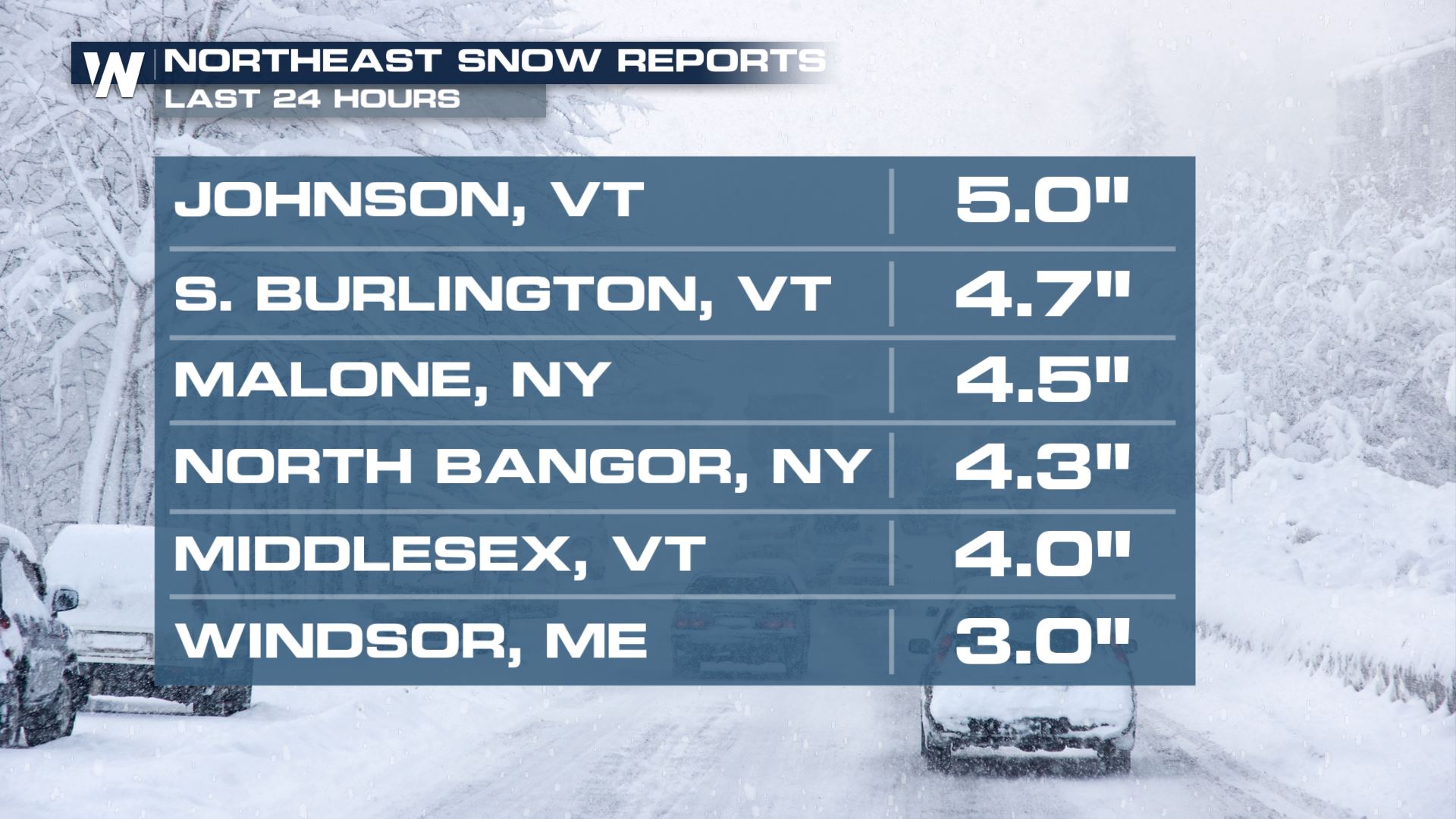 Forecast
Winter Storm Warnings remain in effect until Saturday afternoon, and in the case of Eastern Maine, into Saturday evening. Heavy snow is expected to accumulate in these areas, up to 8 inches, with a glaze of ice. Lighter snow and ice could accumulate for the areas in purple under winter weather advisories.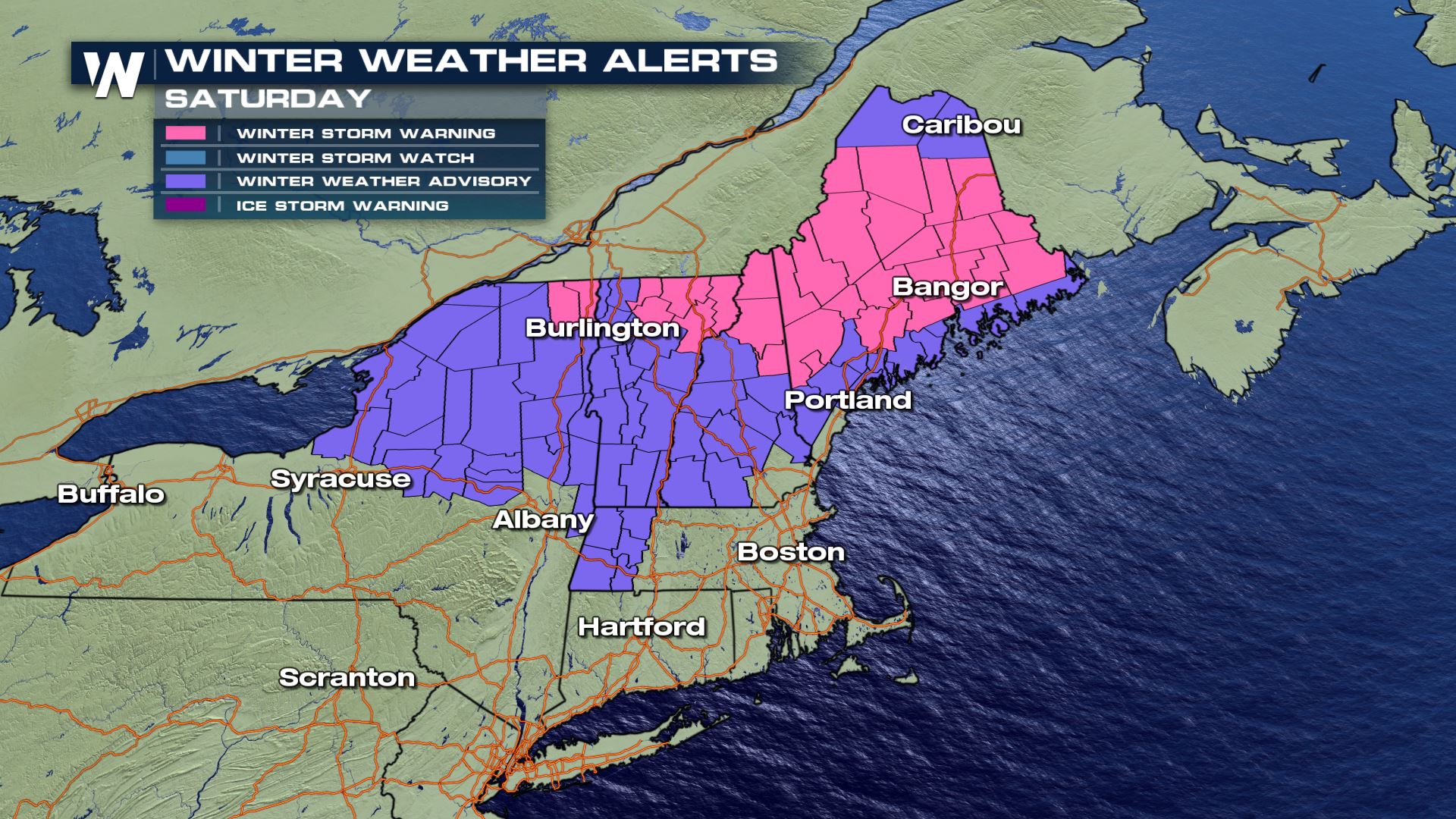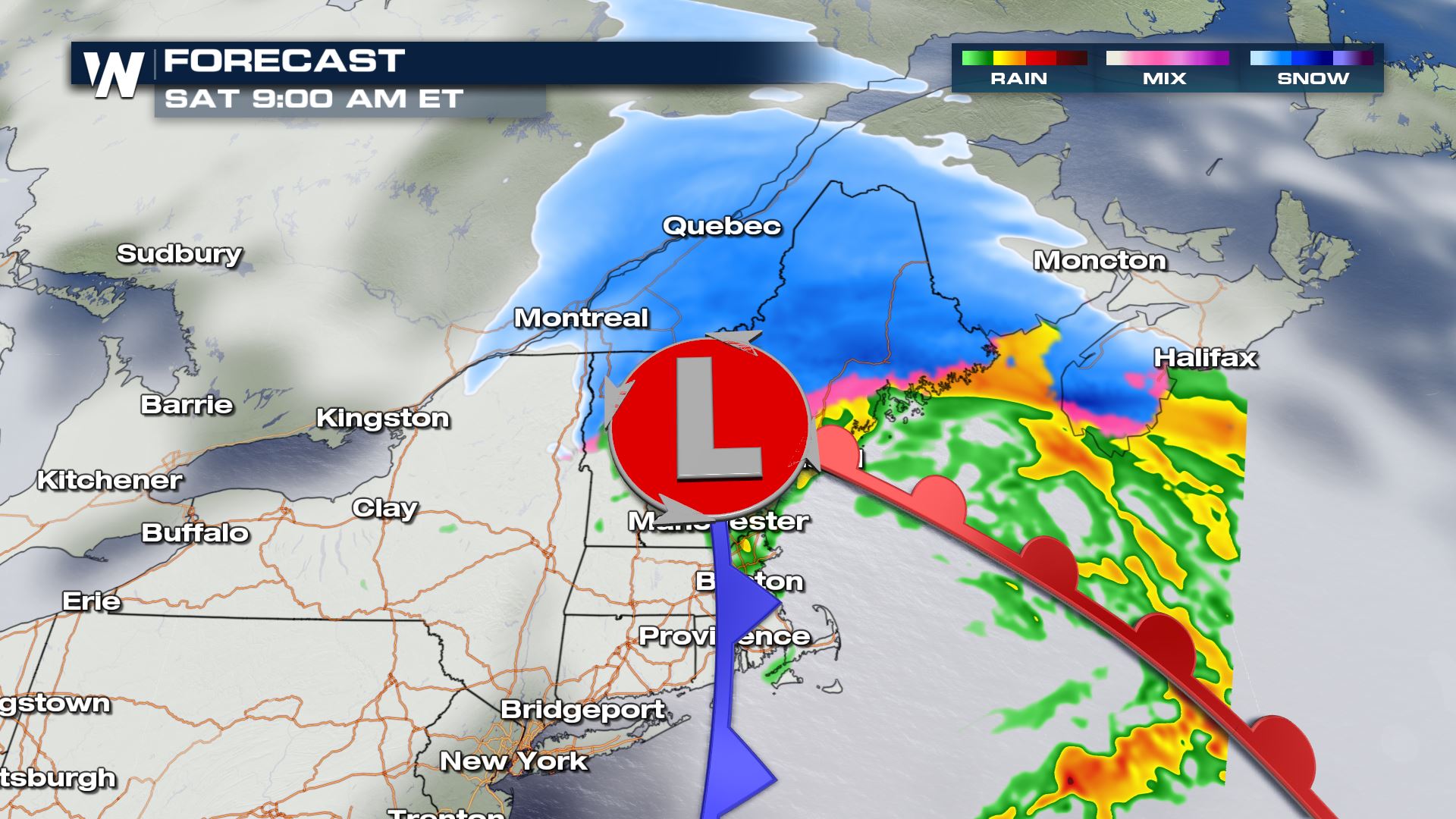 Heavy snow, up to 2 inches per hour, is expected to continue to fall through Saturday morning across Northern Vermont New Hampshire, and Central Maine. By the early afternoon, snow will mainly shift east into Maine where it will continue to fall quickly in the favored areas along and north of Bangor.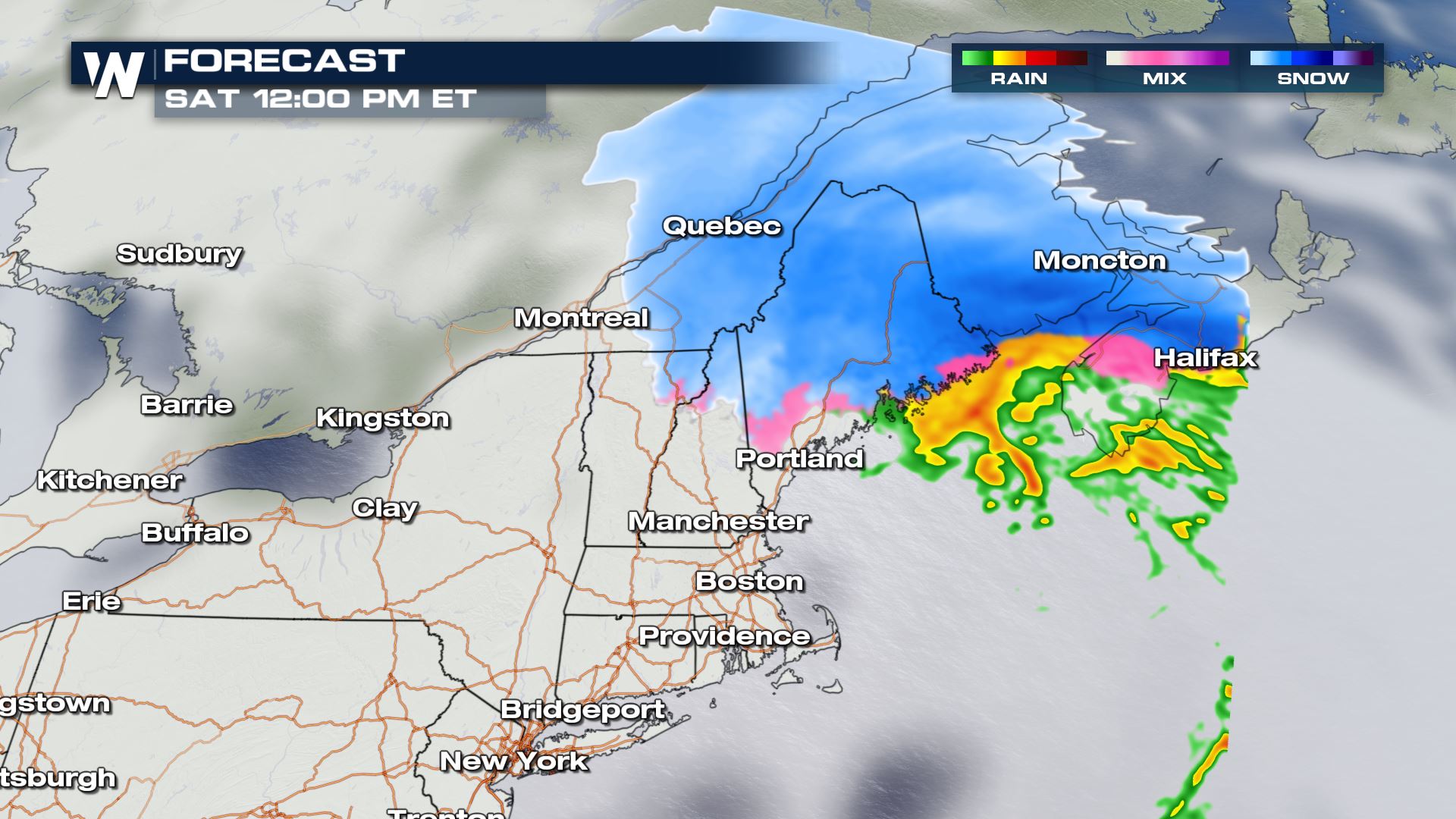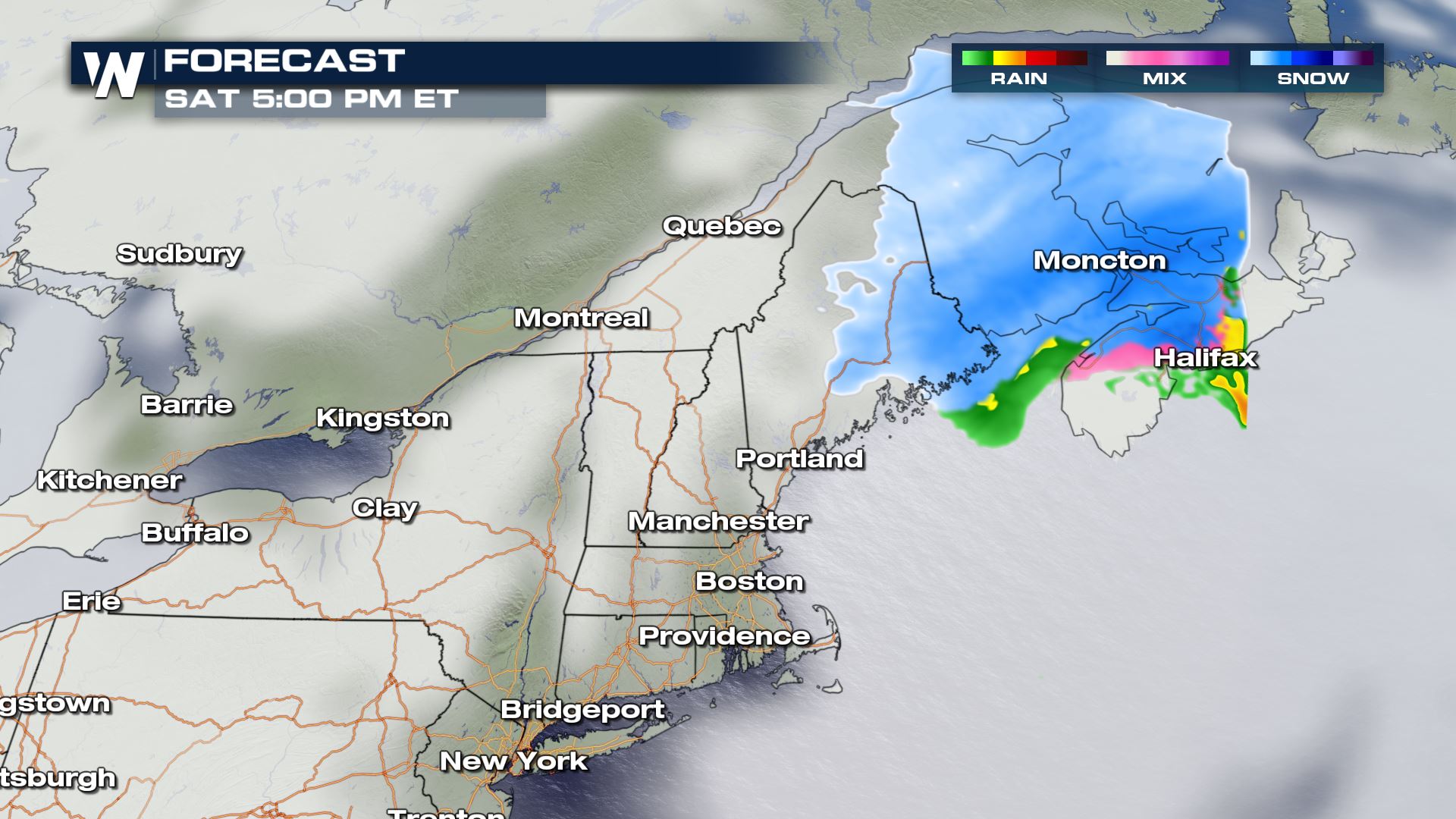 The snow is expected to taper off into the early evening hours and should be mostly offshore by 6 or 7 pm Eastern Standard Time. Accumulations (shown below) could amount to more than six inches across a large area from Northwestern Maine to the coast.