For millions of residents in the lower Mississippi Valley, the next few days or weeks could mean dangerous heat impacts for those left without power in the wake of Ida.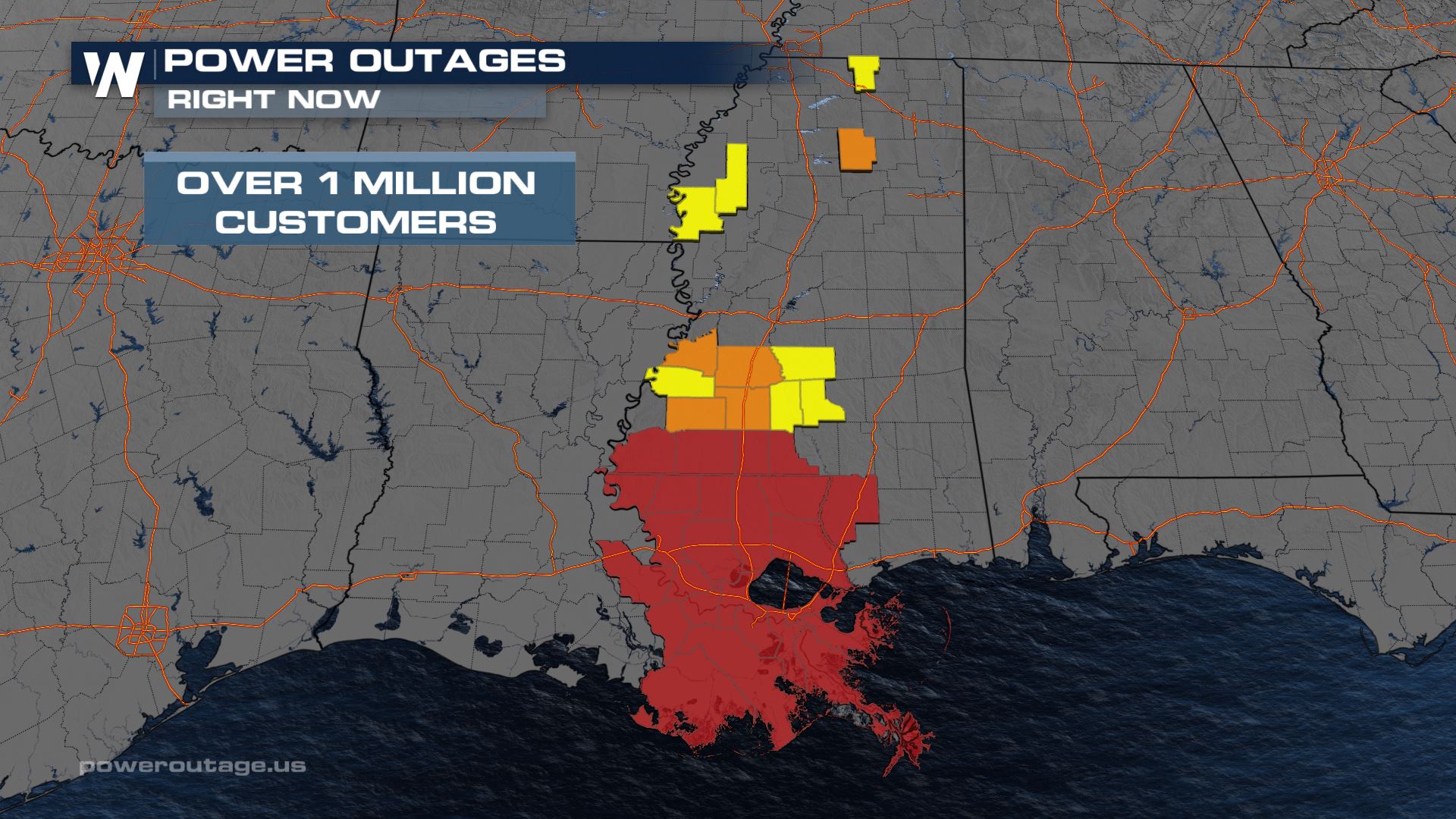 As of Tuesday morning, nearly half of Louisiana's power customers were without electricity, in addition to over 50,000 customers in Mississippi. Due to the lack of air conditioning, counties with a majority of residents without power are now under heat advisories that will likely continue for the next several days, or even weeks. The National Weather Service has lowered the criteria needed for a heat advisory for the time being while so many residents do not have access to electricity.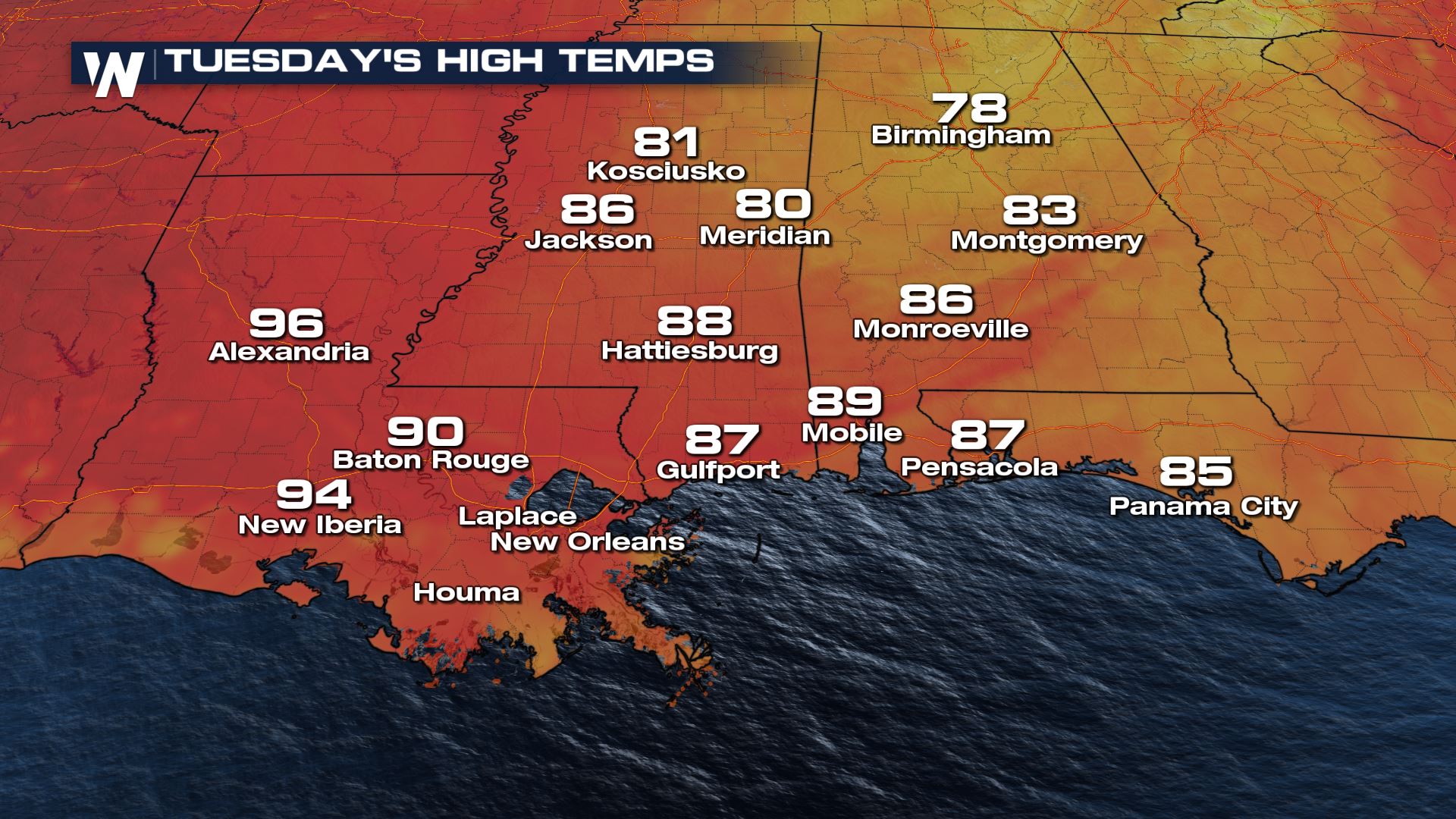 High temperatures along the gulf coast are expected to remain hot, in the upper 80s to mid 90s through the middle of the week. Factoring in the very  humid conditions present in the region, those temperatures are expected to feel near 100 to 106 degrees during the hottest part of the day. Without a way to cool down, this is dangerous heat and any strenuous work in the afternoon hours should be avoided.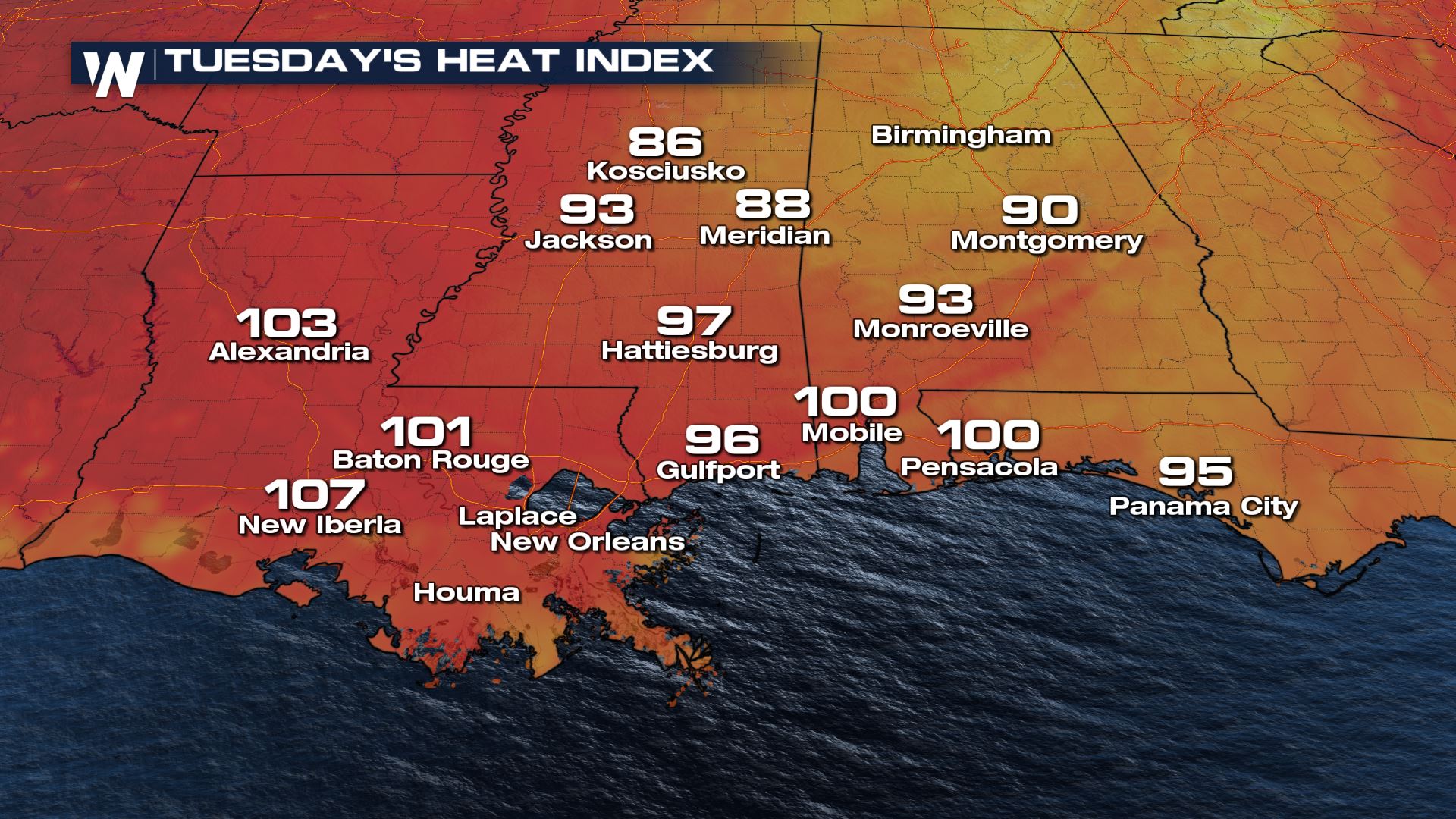 A weak cold front is expected to move through the region toward the end of the week. While temperatures aren't expected to drop much along the coast, more inland locations should feel slightly drier air and cooler overnight temperatures for a few days.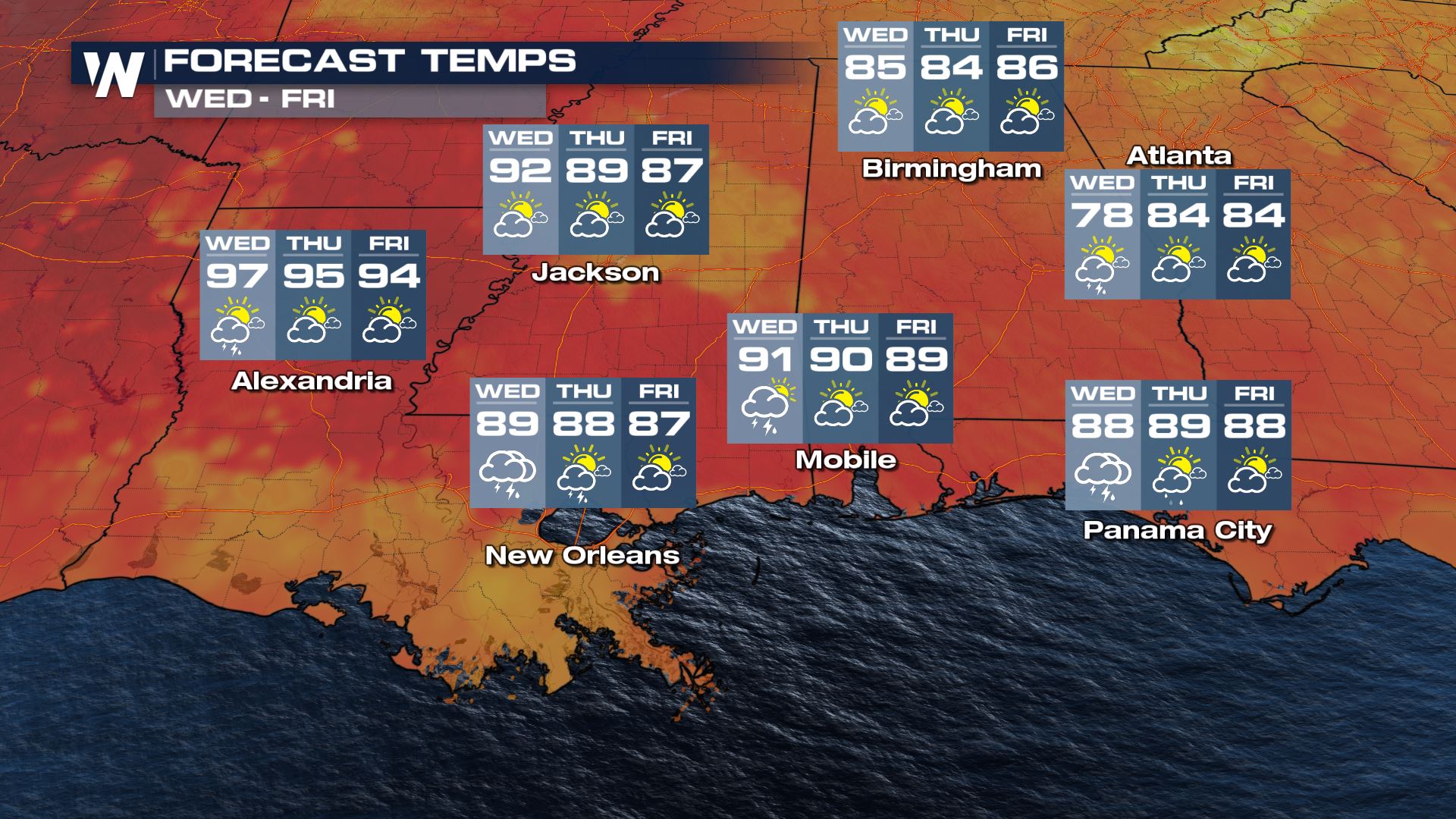 If you find yourself feeling dizzy or light headed, or are developing muscle cramps or spasms, find a shady spot to relax and drink some water. Heat stroke is a serious risk for those without access to air conditioning. If you're using a generator to power your air conditioner or other appliances - make sure it's at least 30 feet away from any windows or doors to keep carbon monoxide from entering your dwelling.