Does the Perseid Meteor Shower ring a bell? We sure hope so! It is one of the most popular meteor showers each year, typically producing some of the brightest shooting stars. It's happening right now so go on outside and try to catch it (that is, if it's nighttime)!  Here's the rundown on what to know: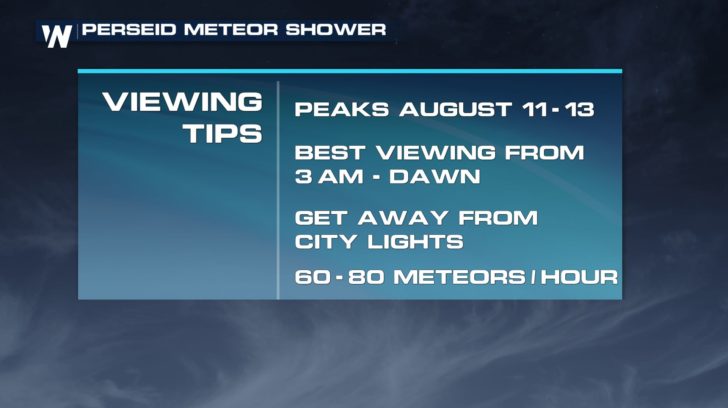 There will be a couple of things working against us, in terms of us being able to make some wishes on shooting stars. Of course, one is the weather where there will be pockets of clouds. The other is the moon. Right now, the moon is a little less than half full in the sky. The brightness of the moon will make it tougher to see all of the meteors. Because of that, more faint meteors will not be able to be seen. Usually we can see up to 100 meteors per hour (or more) if there's no bright moon, but with the brightness that number will be lower. Here are some simple steps for best viewing:
Get away from city light, artificial light, and into darker areas because you'll be able to see these better
Bring a friend, family, or at least a communication device. We'd hate to tell you to go to a rural, dark spot all alone with no communication
Allow 30 minutes for your eyes to adjust to the darkness. That way you can see all of the meteors!
Best viewing is just after full darkness before the moon rises and also near dawn, but you can probably see these throughout the night
Have some good wishes ready! You'll want that wish on the tip of your tongue when you see the meteor
Now to the weather forecast: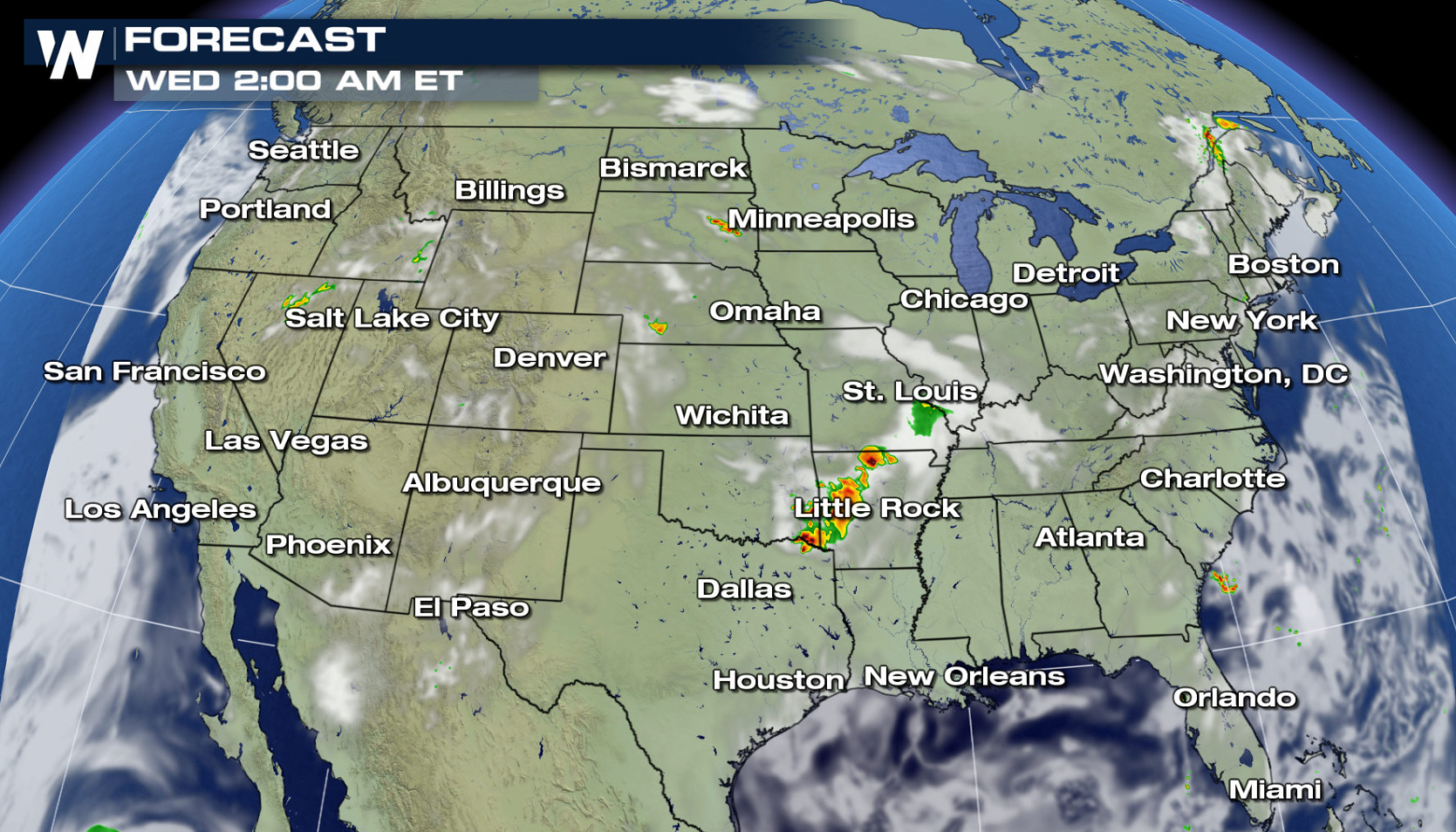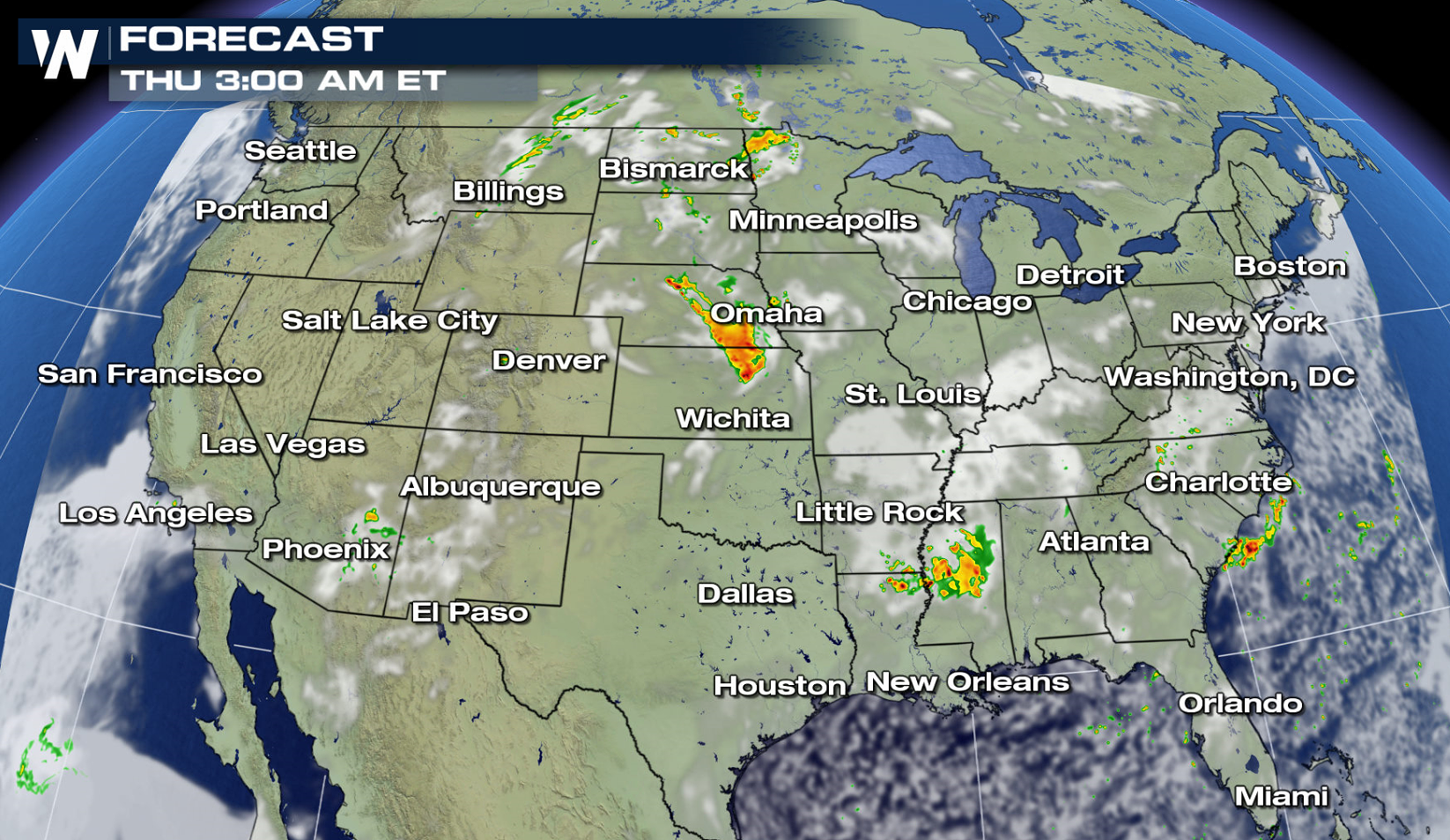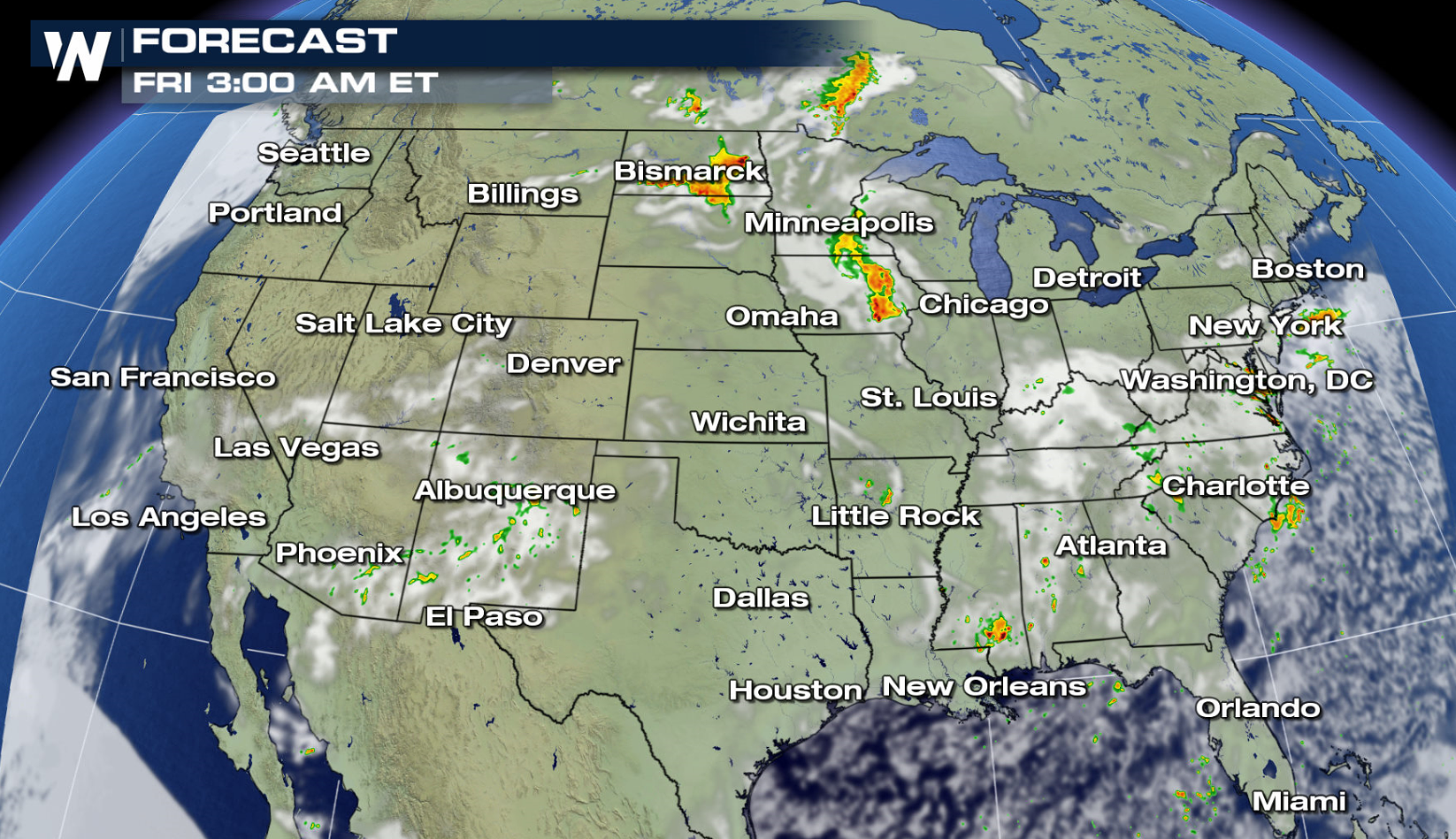 Areas shown in white and grey can expect some scattered clouds, if not some overcast sky during the night. The good thing about this time of the year is that when clouds and showers/storms pop up in the afternoon, they generally fizzle and clear through the night. If you can catch some pictures and/or time lapse videos of this event, please share it with us on our
Facebook page
or
Twitter page
. Hope your wishes come true!