There are a few areas around the nation that have the threat for severe thunderstorms today. Isolated  severe thunderstorms are possible across the Ohio Valley as well as portions of New Mexico and the central and southern High Plains. Damaging wind and large hail will likely be the main severe threats, with a low tornado threat.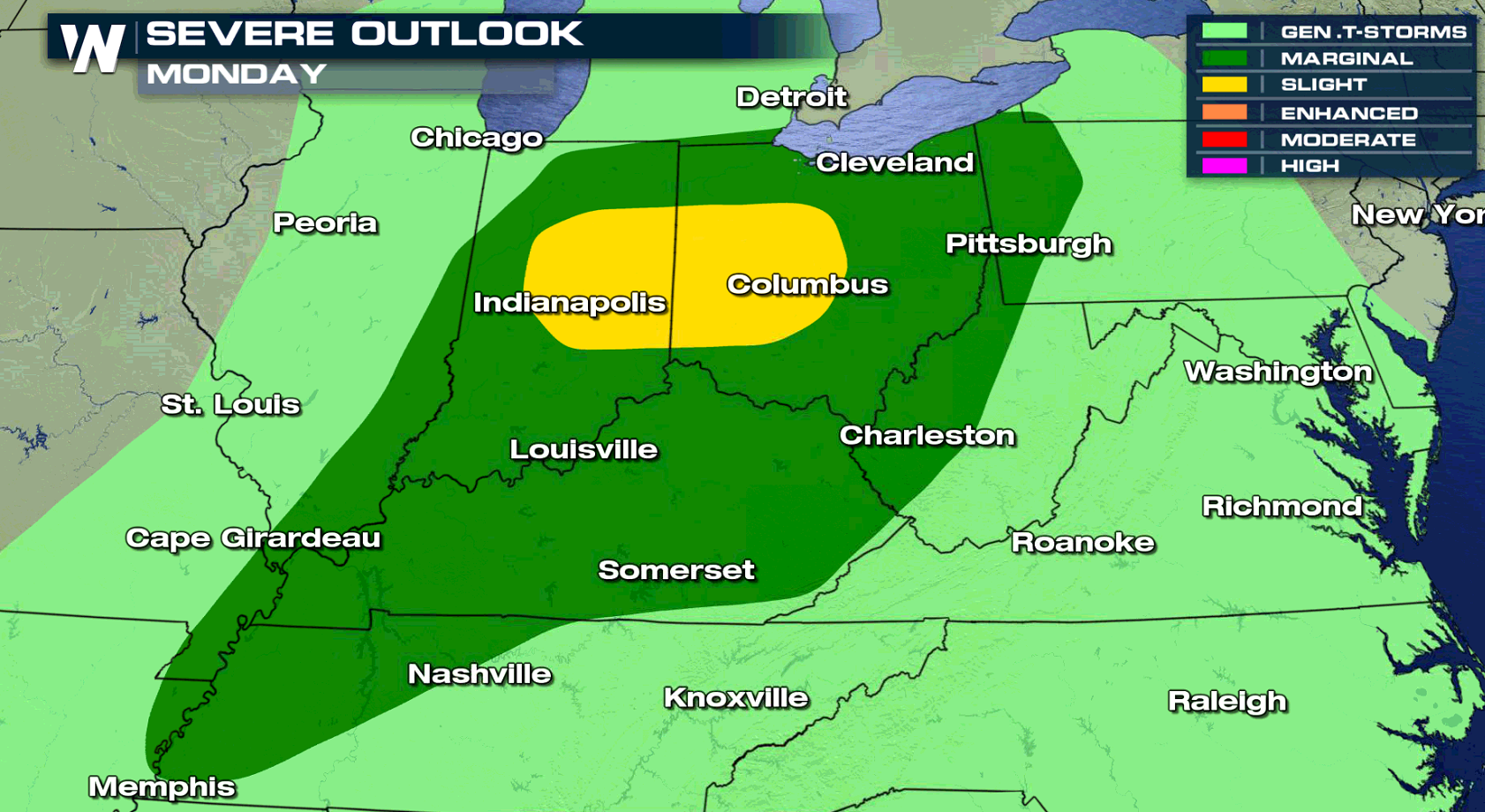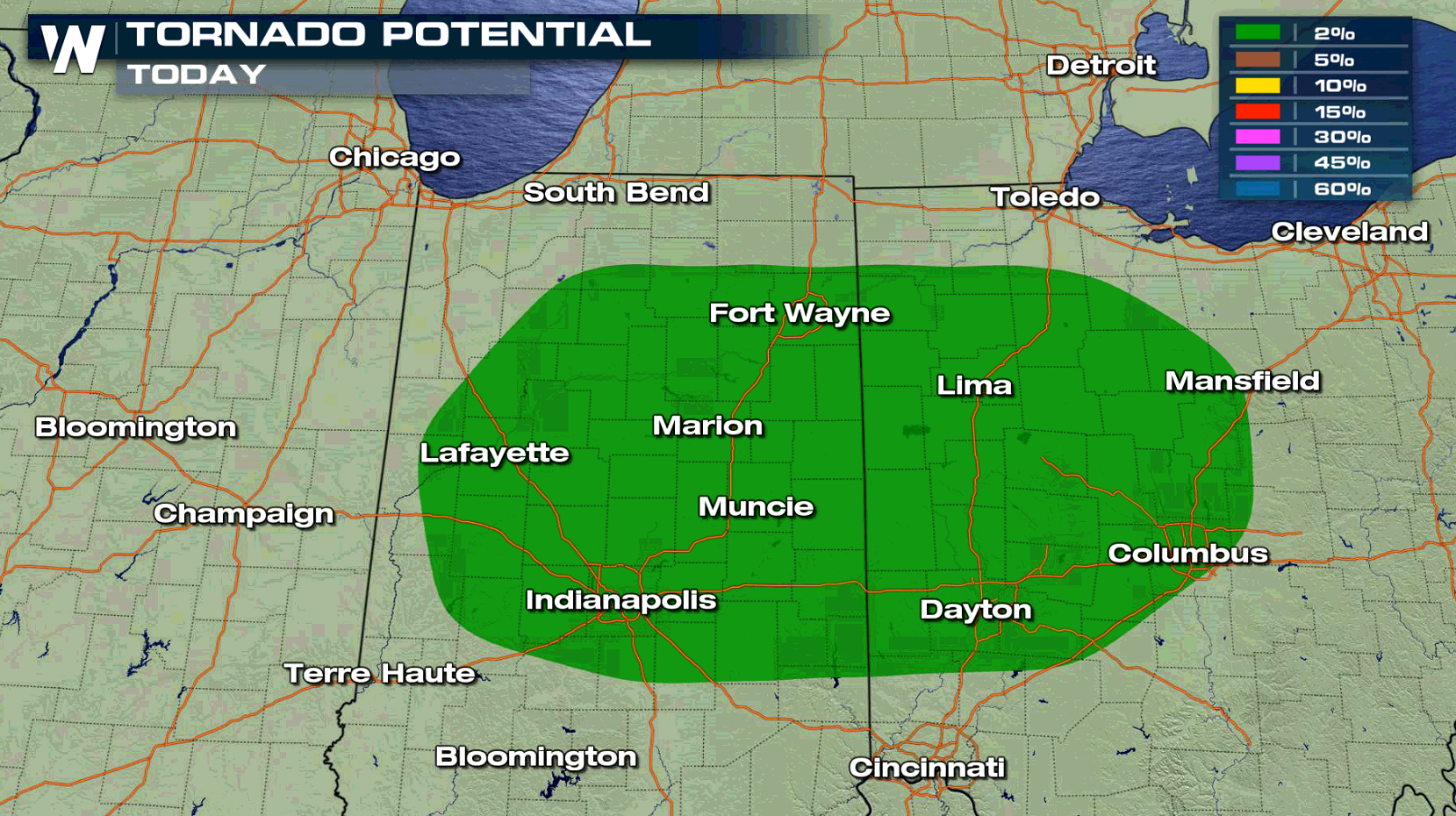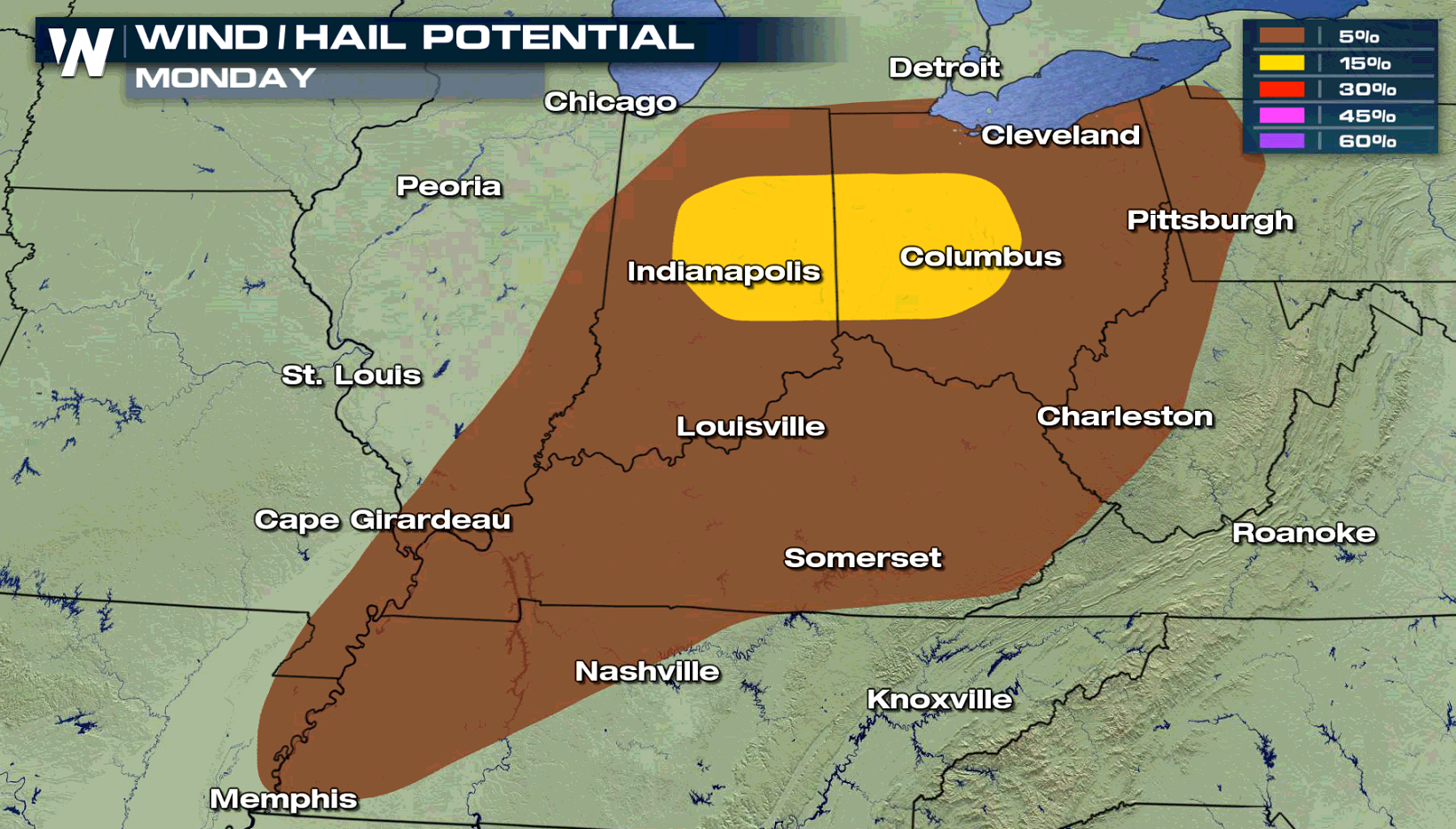 In the Ohio Valley, a slight risk for severe weather is focused close to I-70, including Indianapolis and Columbus. As a warm front lifts northward, temperatures will climb and humidity levels will rise. This will lead to higher instability in the late afternoon and early evening, aiding severe thunderstorms.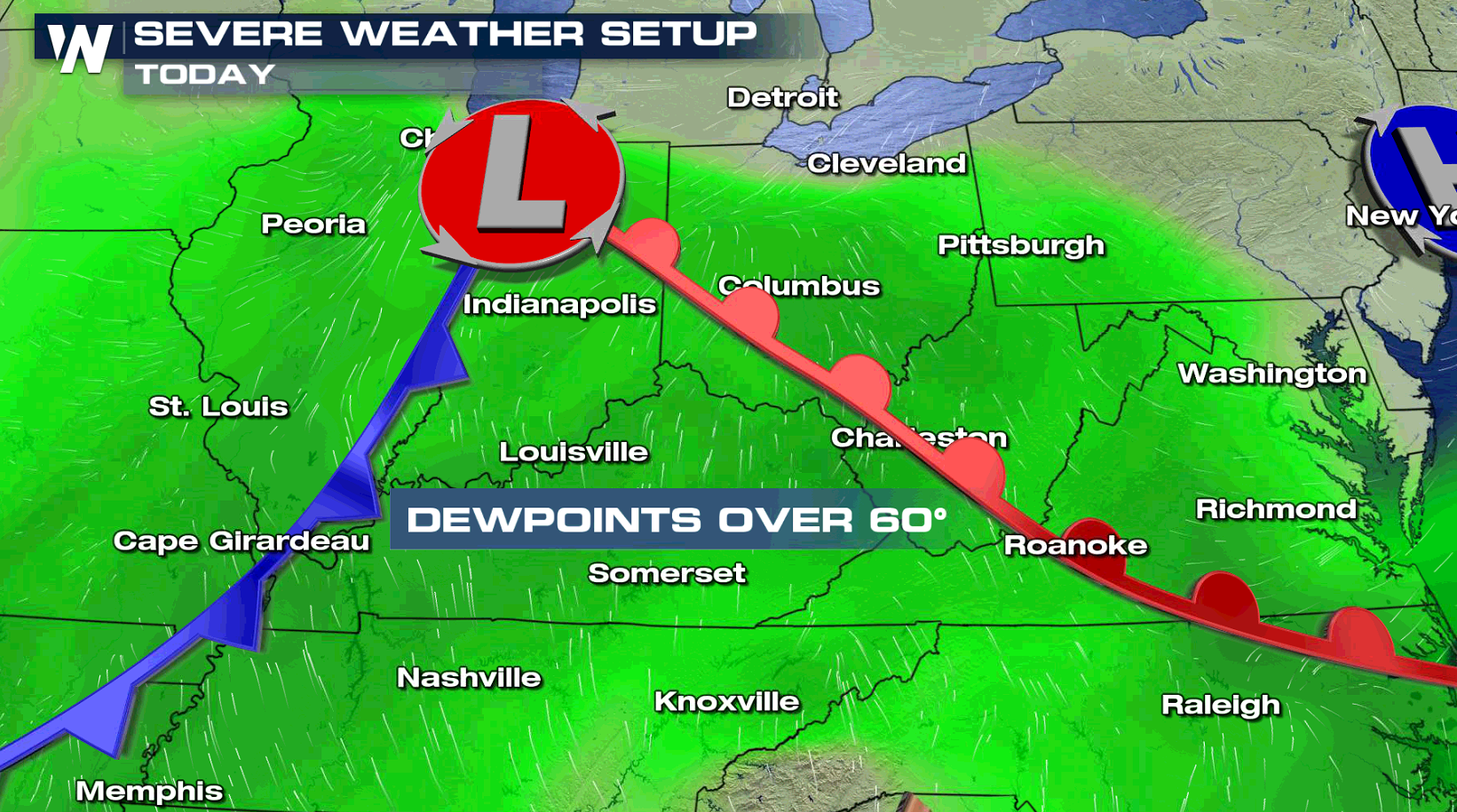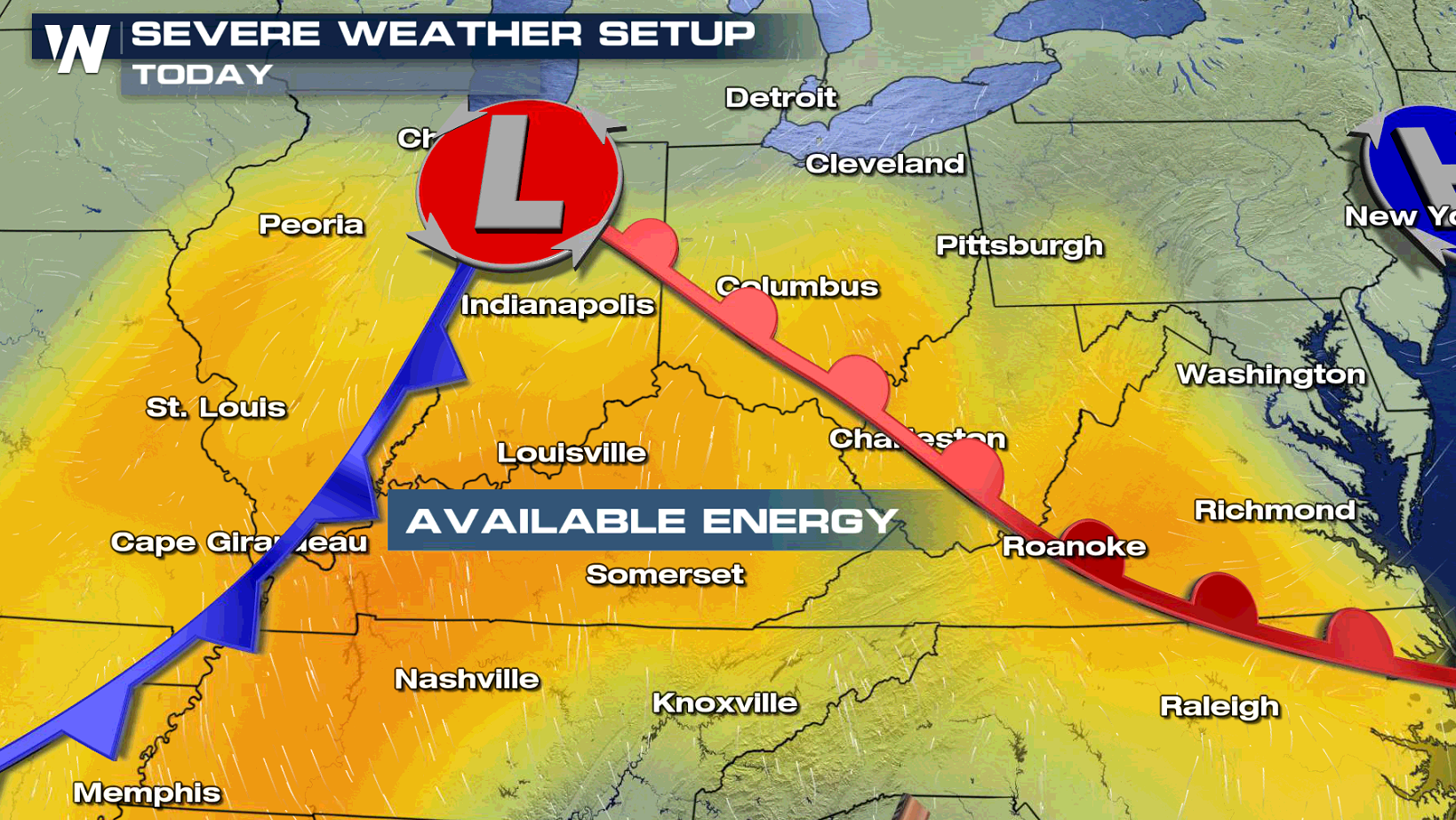 Ongoing showers and thunderstorms from this morning may hinder clearing this afternoon, which could diminish the severe weather risk.  The most favorable area for cells to form will be ahead of the low pressure center and cold front, and along and the eastward extending warm front. Severe sized hail, larger than an inch in diameter, and possibly a tornado could occur. Isolated bouts of damaging wind gusts will be the main hazard across a broader part of the region.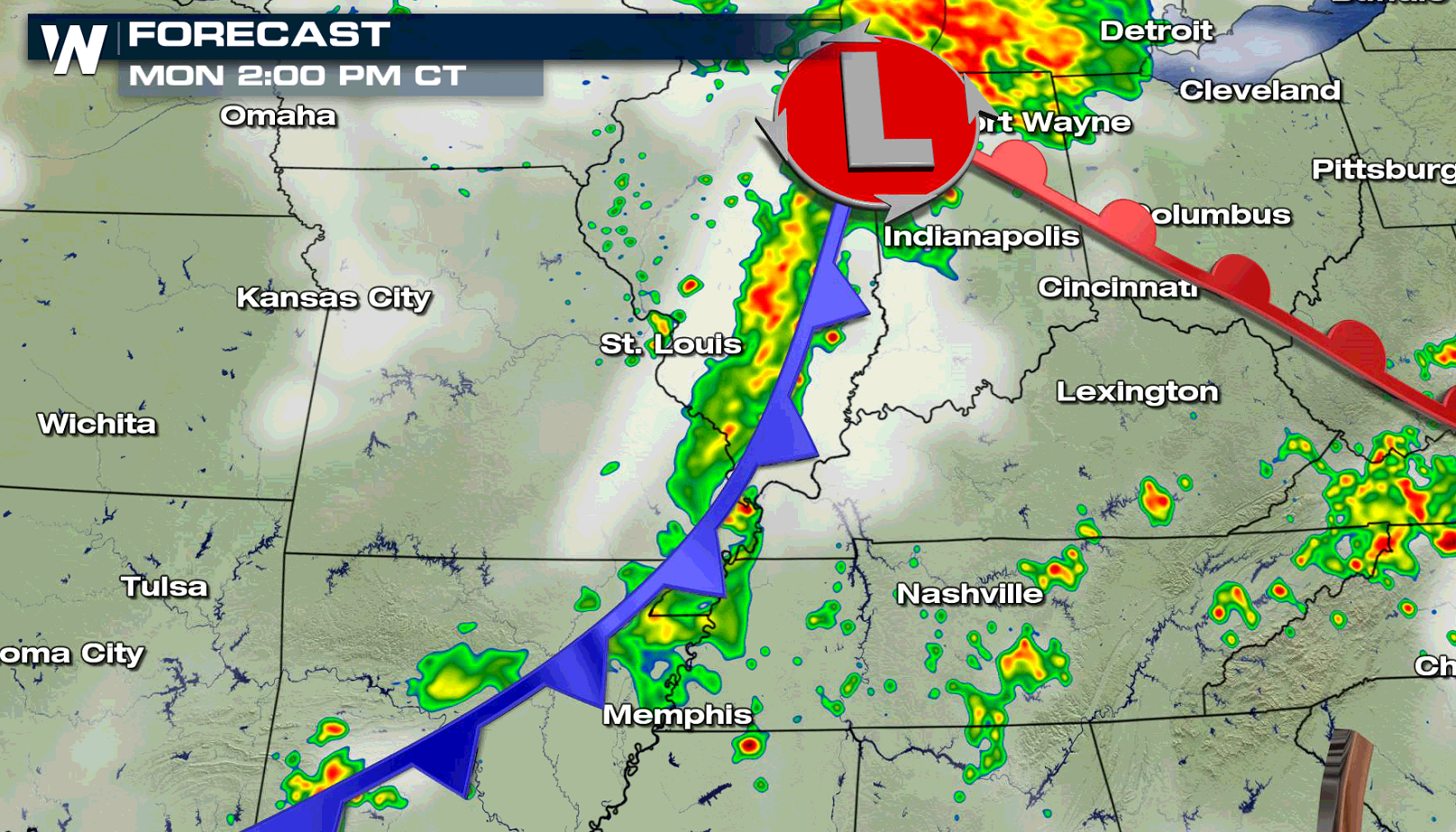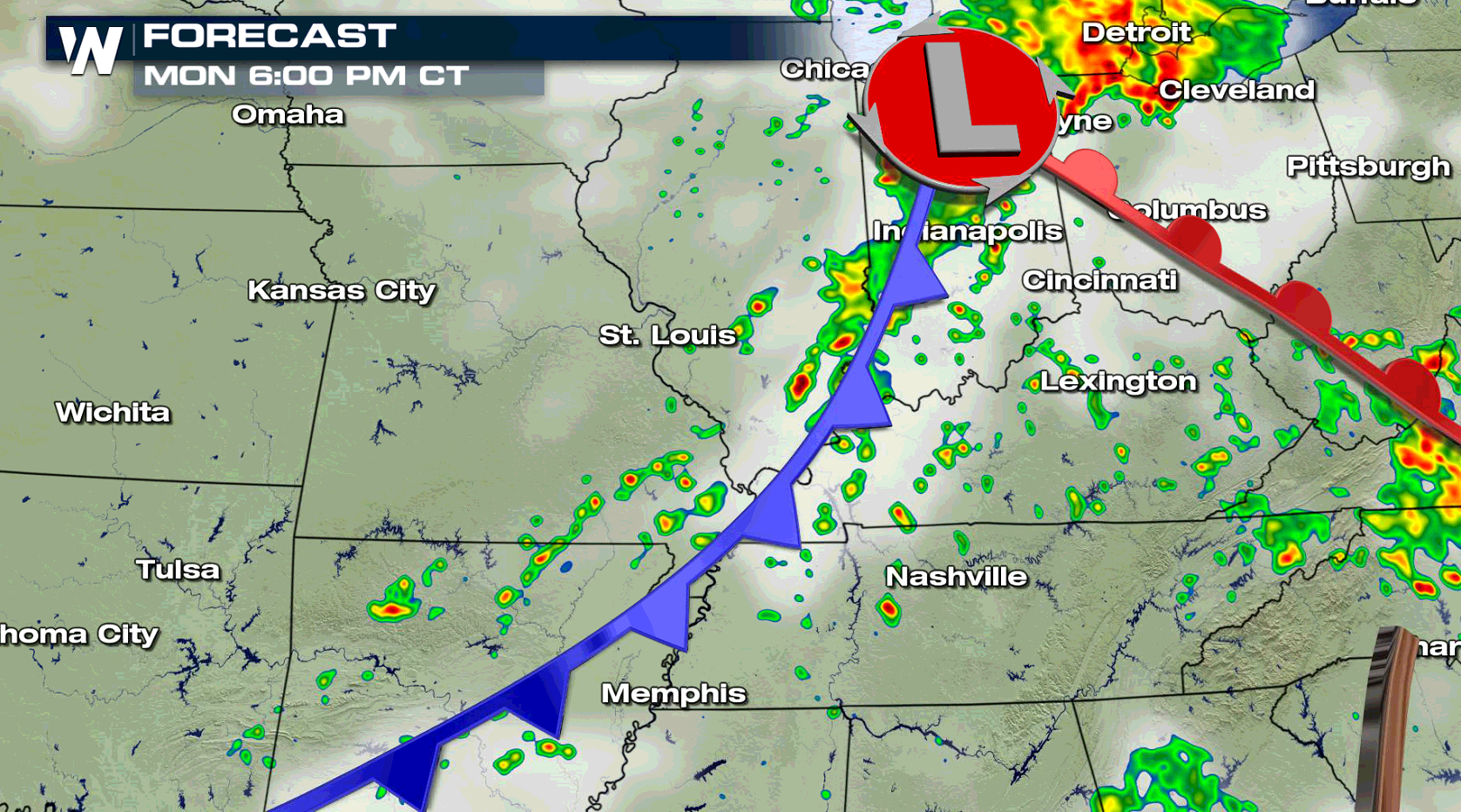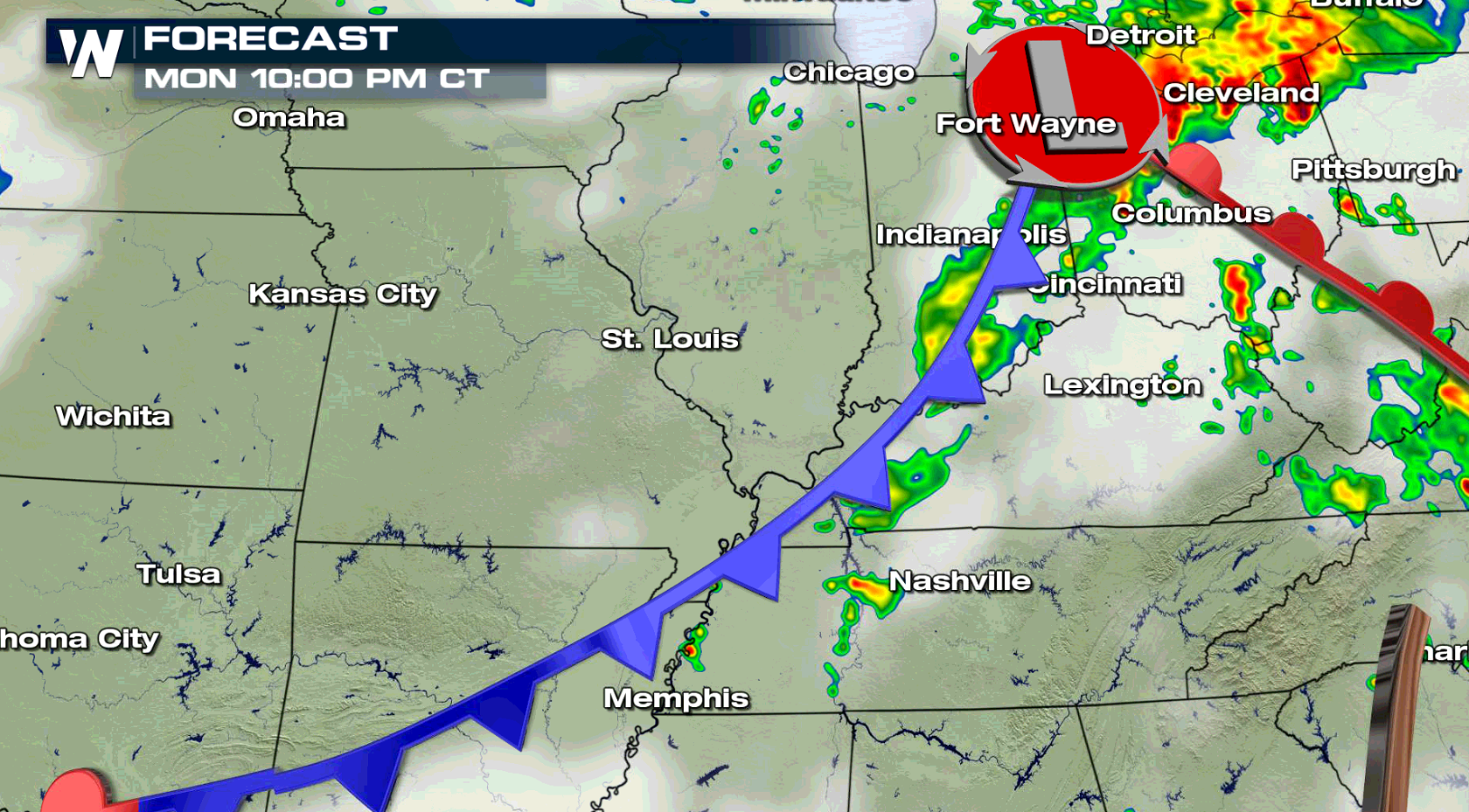 Increasing humidity and a broad upper level low will likely produce isolated severe thunderstorms in New Mexico and western sections of Texas. A marginal risk for severe thunderstorms has been outlined by the Storm Prediction Center.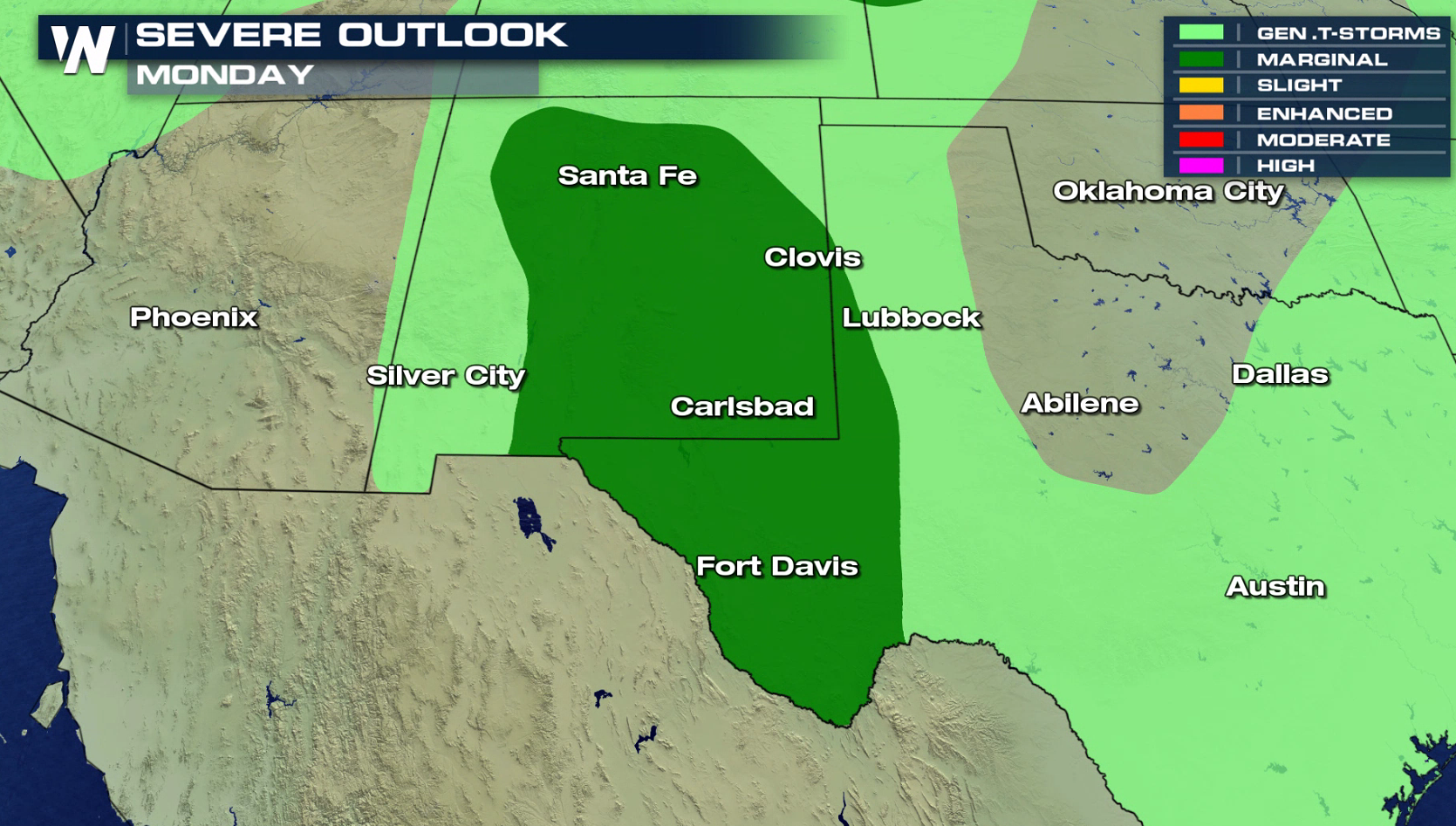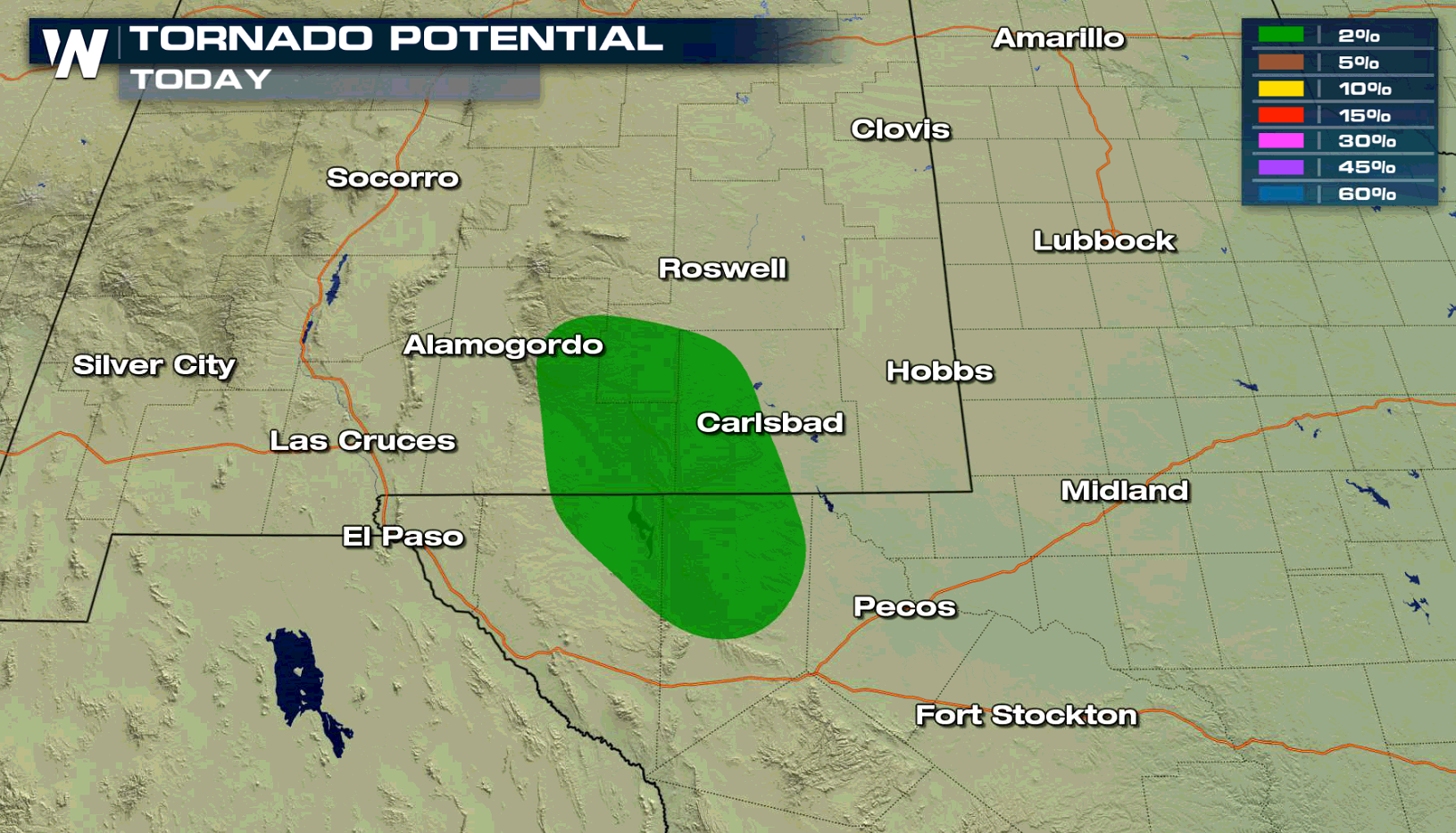 As moist air is pushed up in elevation near the mountains, thunderstorms will develop later this afternoon. With a change in wind direction as you climb higher in the atmosphere (wind shear), isolated supercells are possible with large hail and strong wind gusts. A few strong storms are also possible further in the Front Range.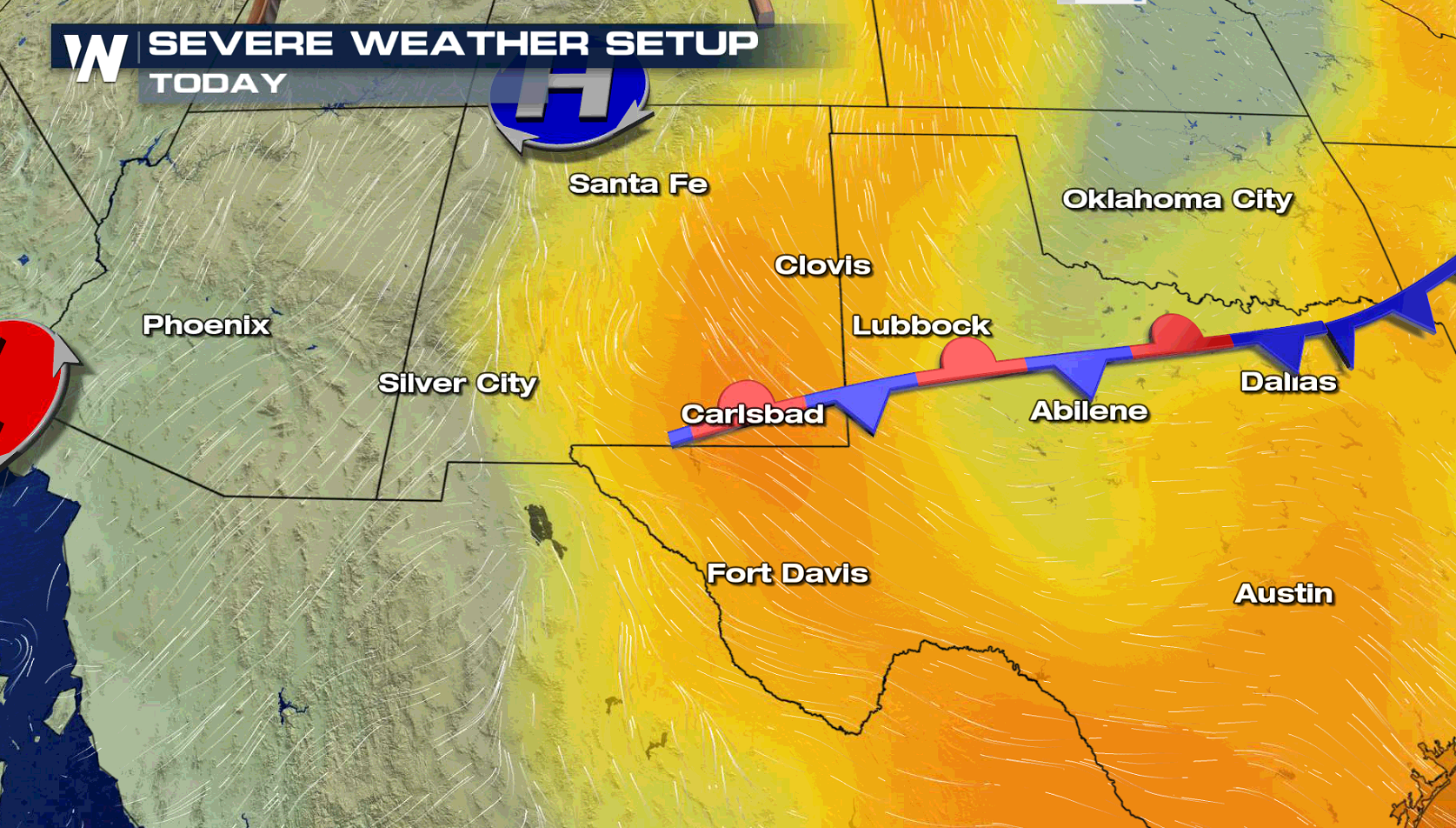 The Ohio Valley, Middle Atlantic, and the Great Plains will be areas to watch for severe thunderstorms on Tuesday and Wednesday.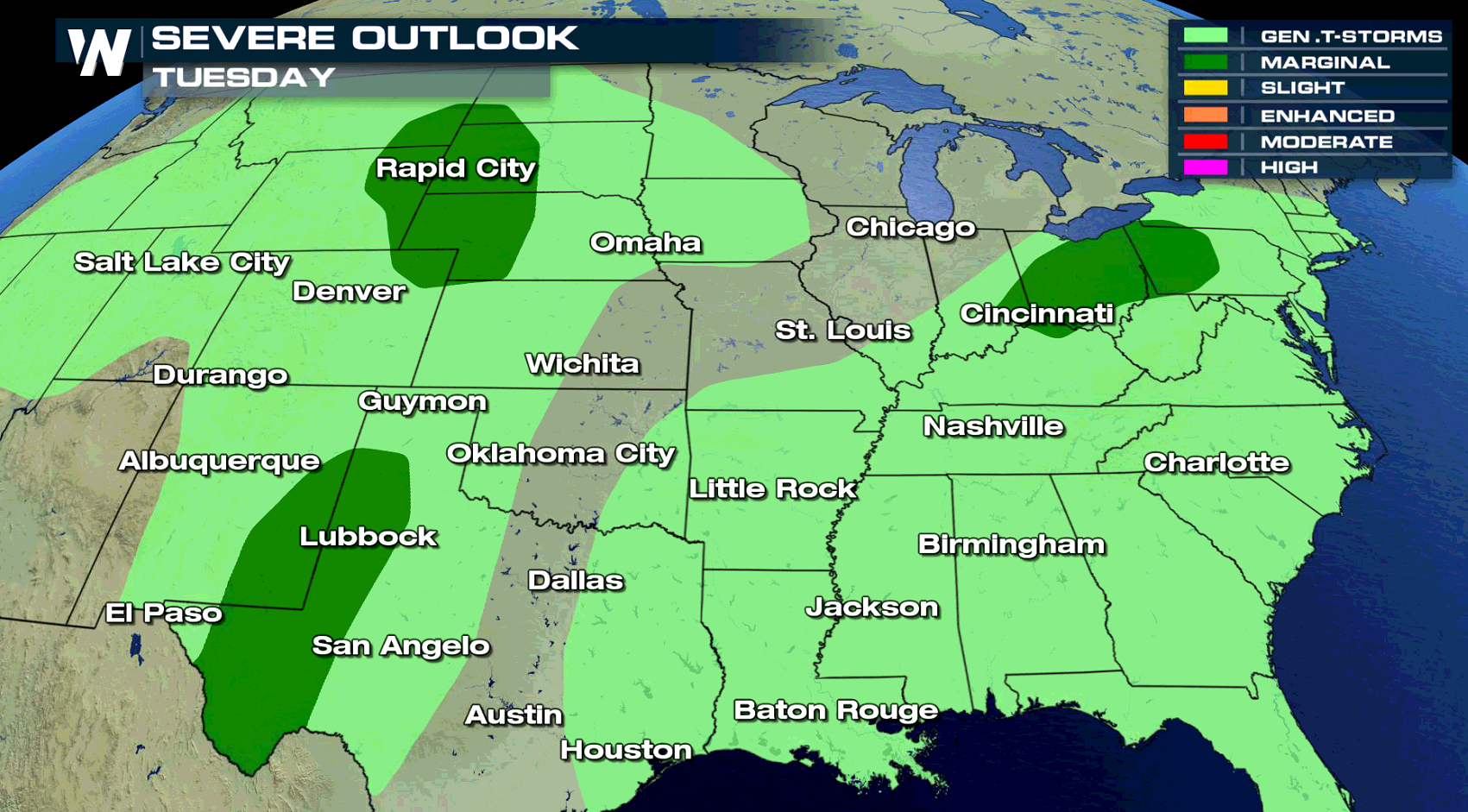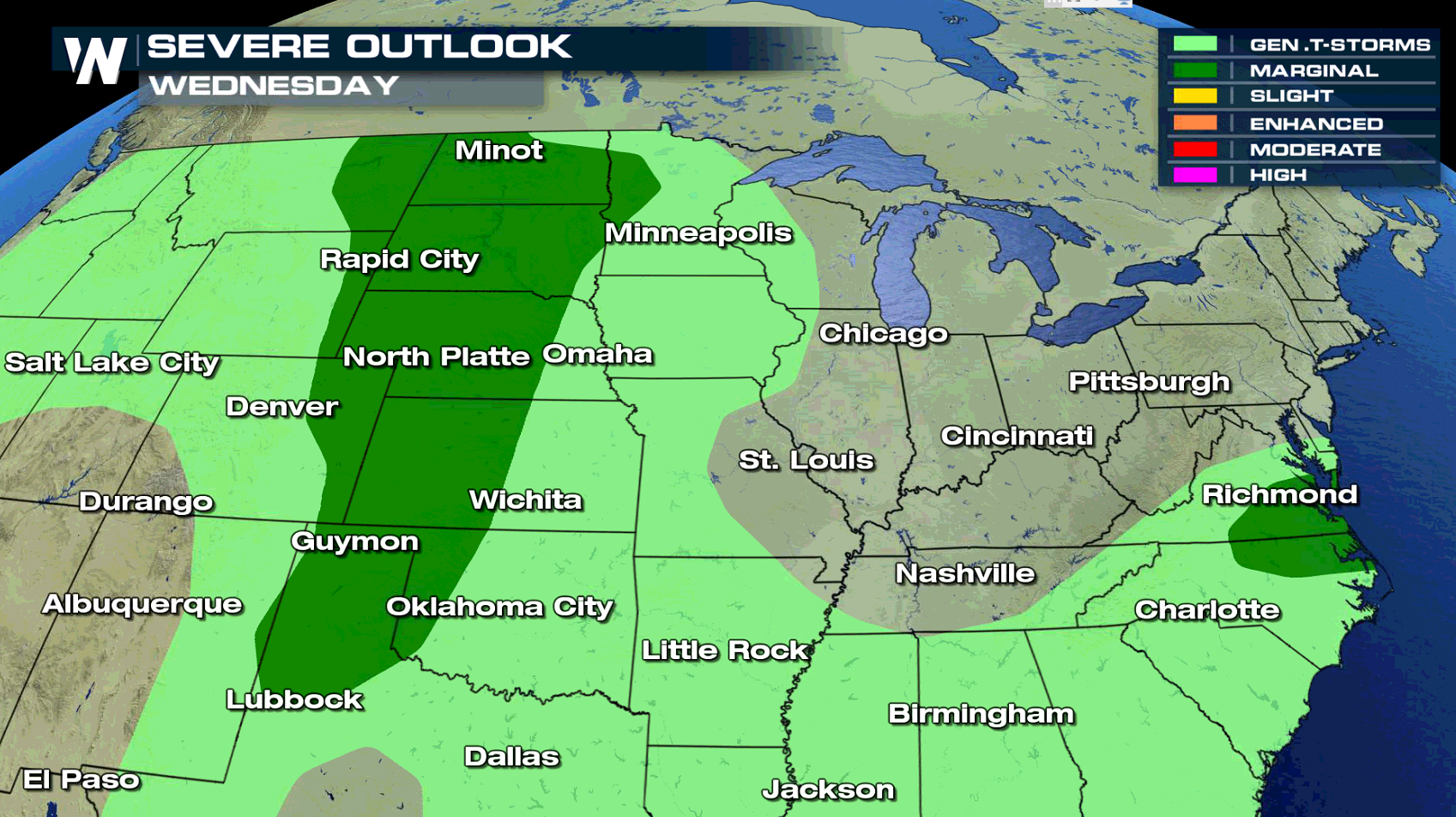 For WeatherNation: Meteorologist Mace Michaels