Arctic cold has settled into the South with temperatures plummeting behind the sleet and snow that has been falling today. Freeze Warnings extend along the Gulf of Mexico coastline from Texas to Florida. Lows tonight will drop into the teens and 20s in the warning areas.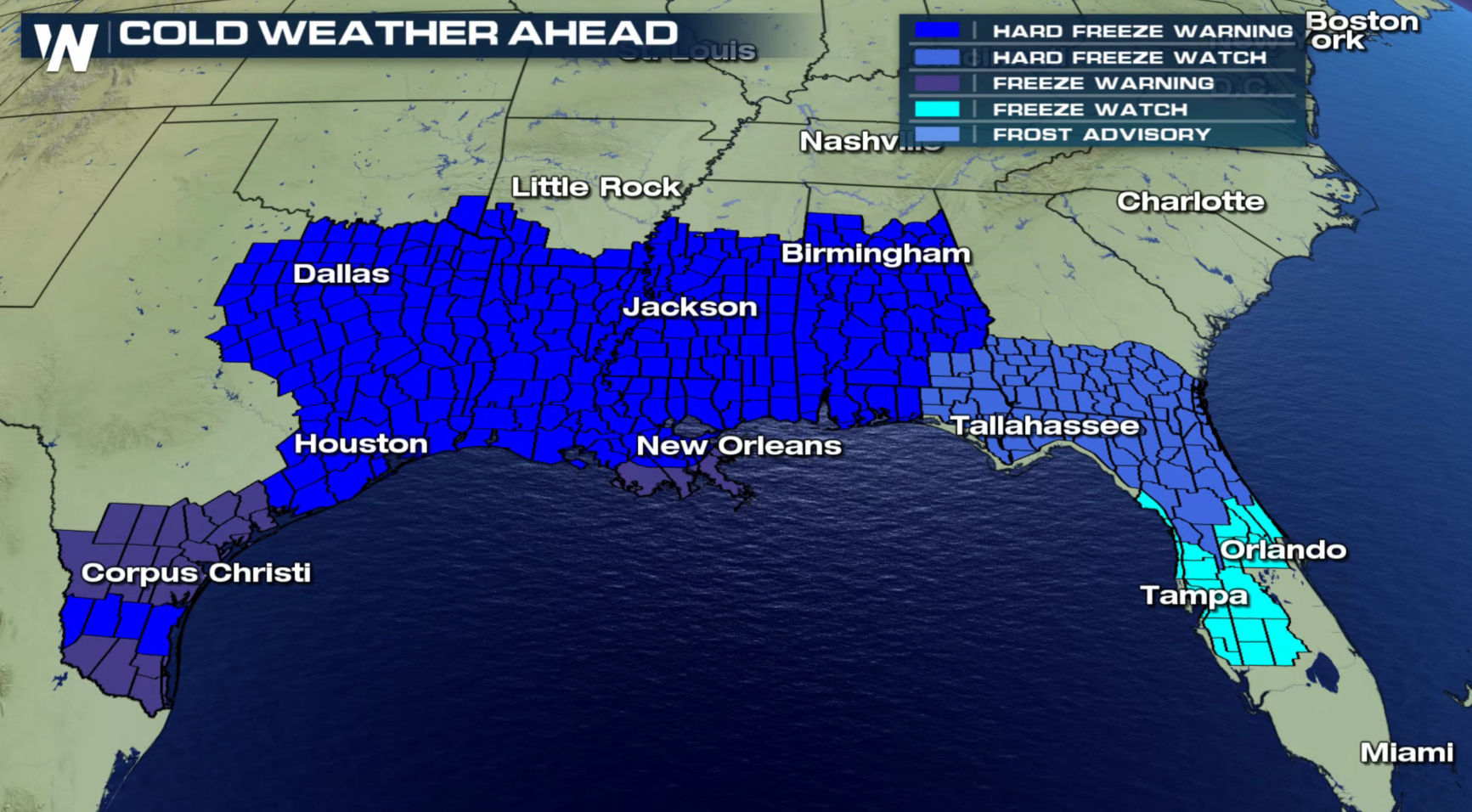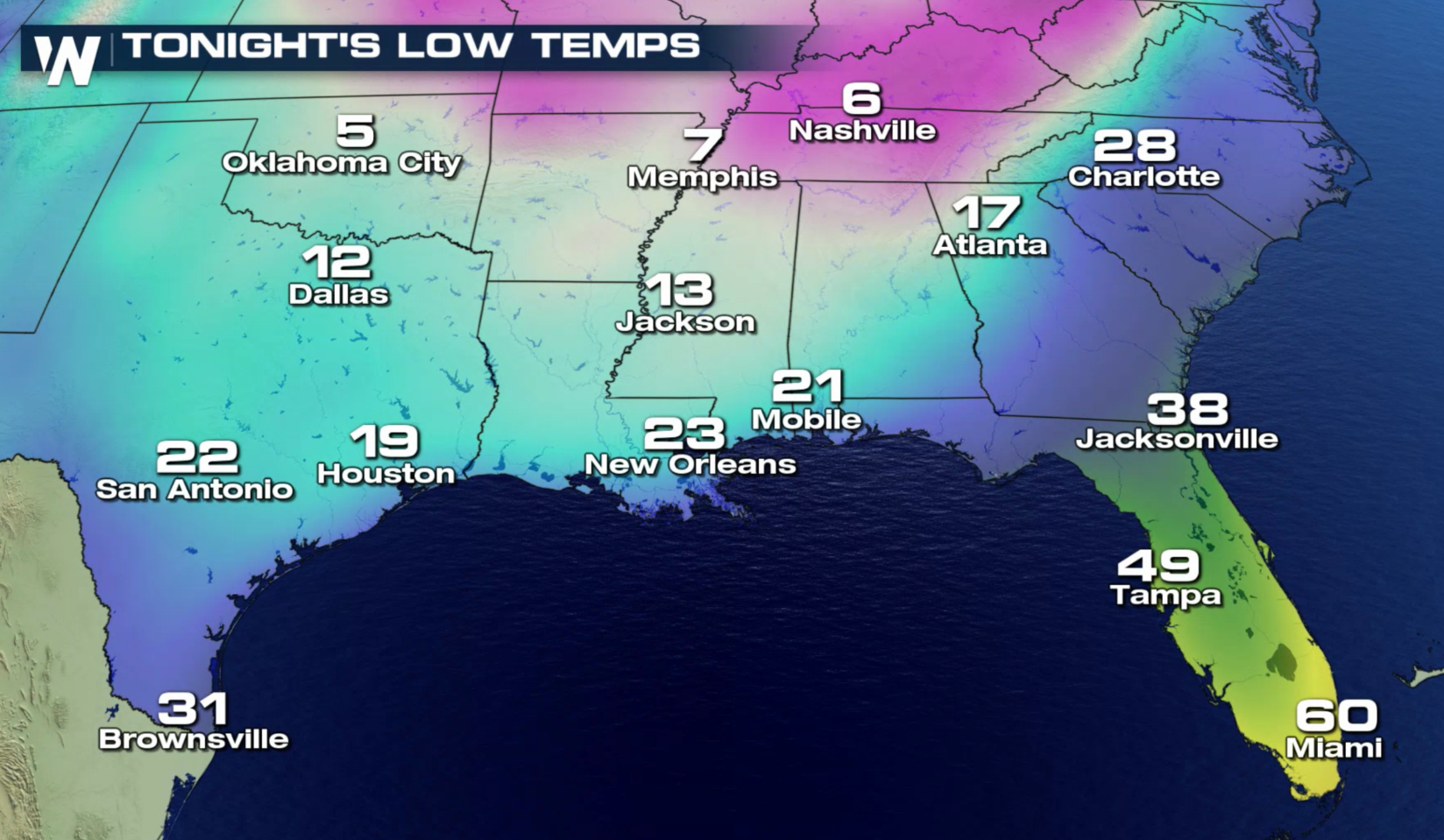 Wind chills have been dropping as well. Readings will fall to the teens and single digits later tonight, even below zero in some areas. Wind Chill Advisories remain in effect from Missouri to Texas and Florida.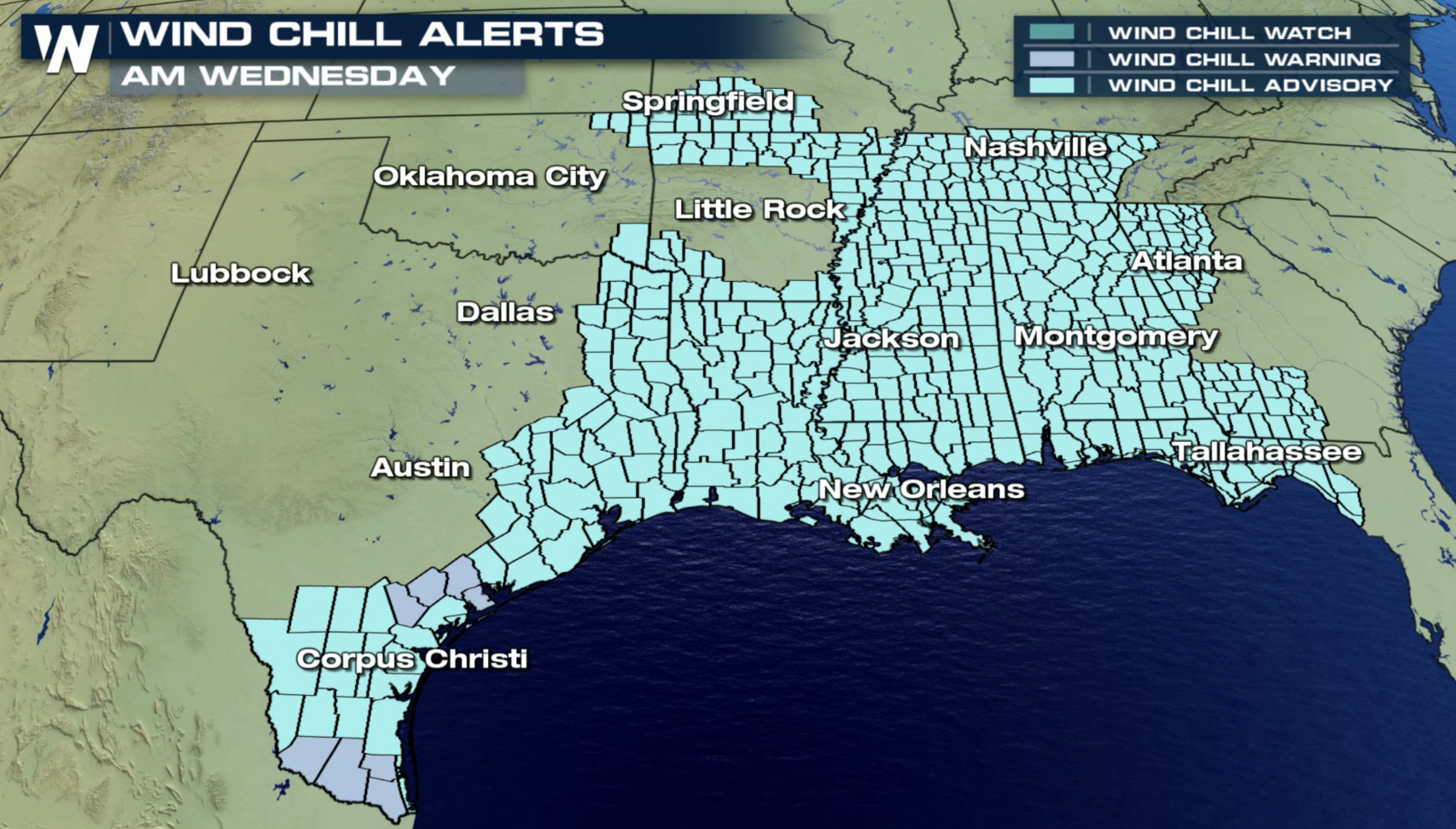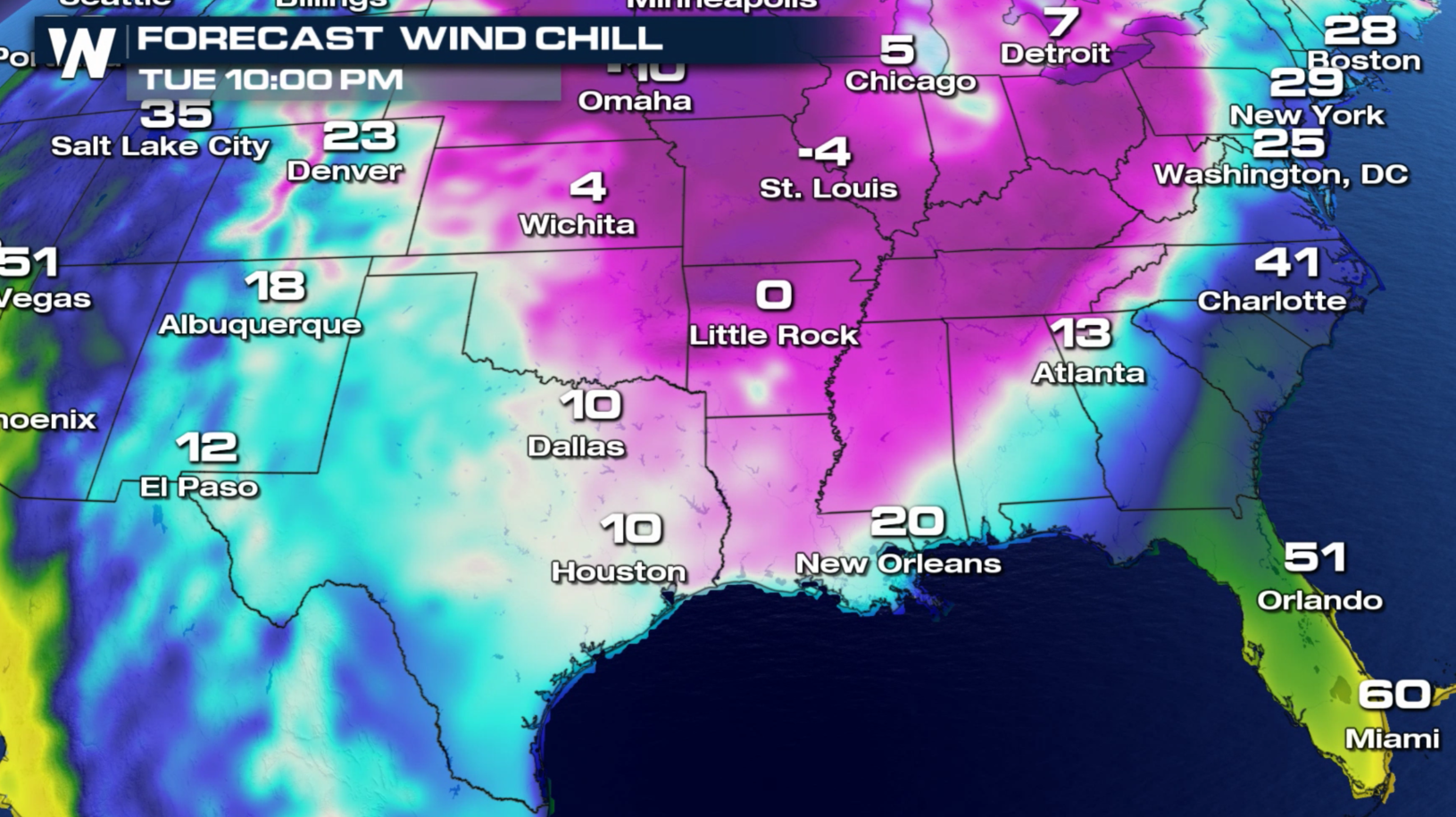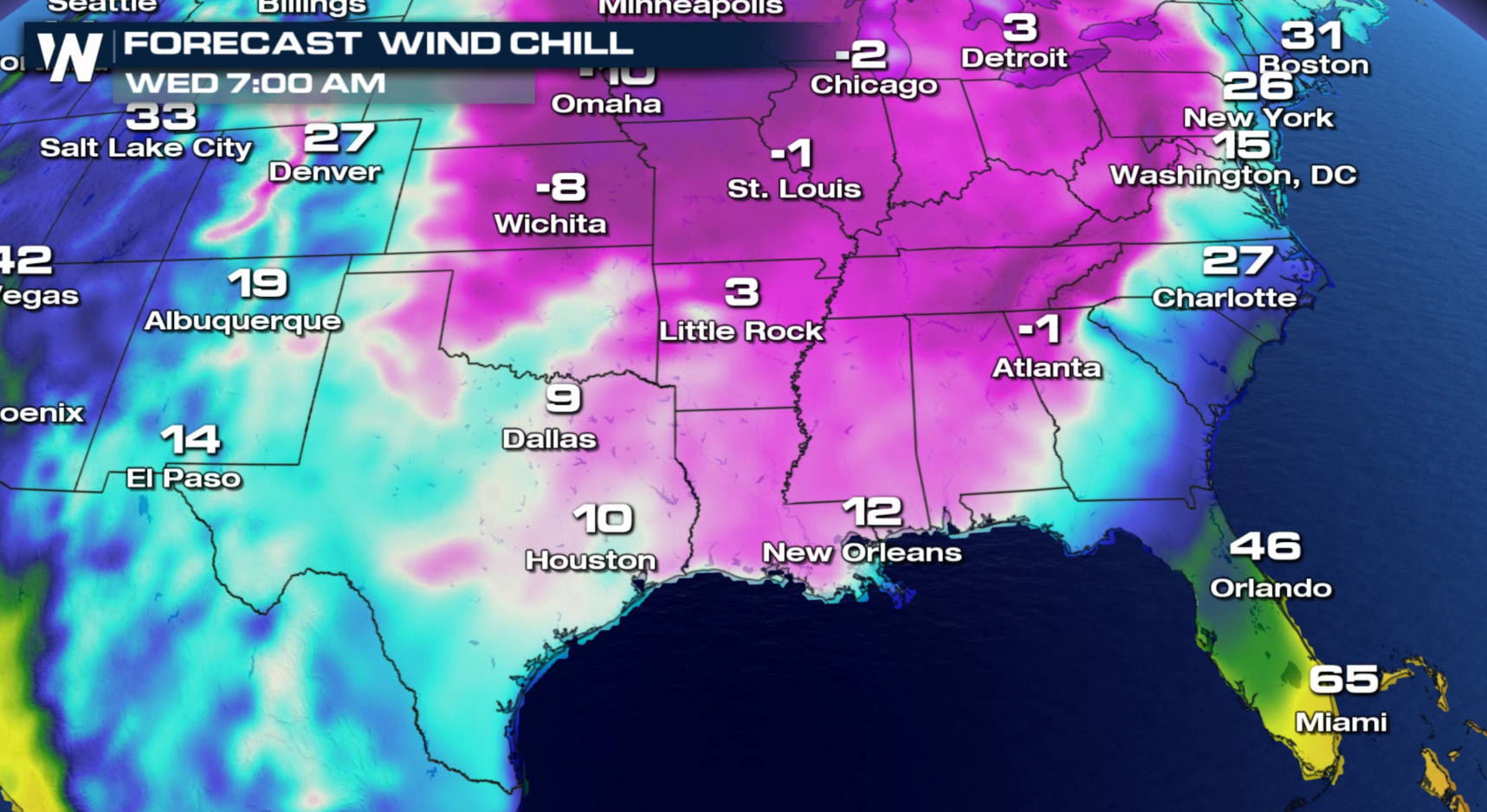 Temperatures today are running 20 to 40 degrees colder than yesterday. Readings will stay 20 t0 30 degrees below average for Wednesday.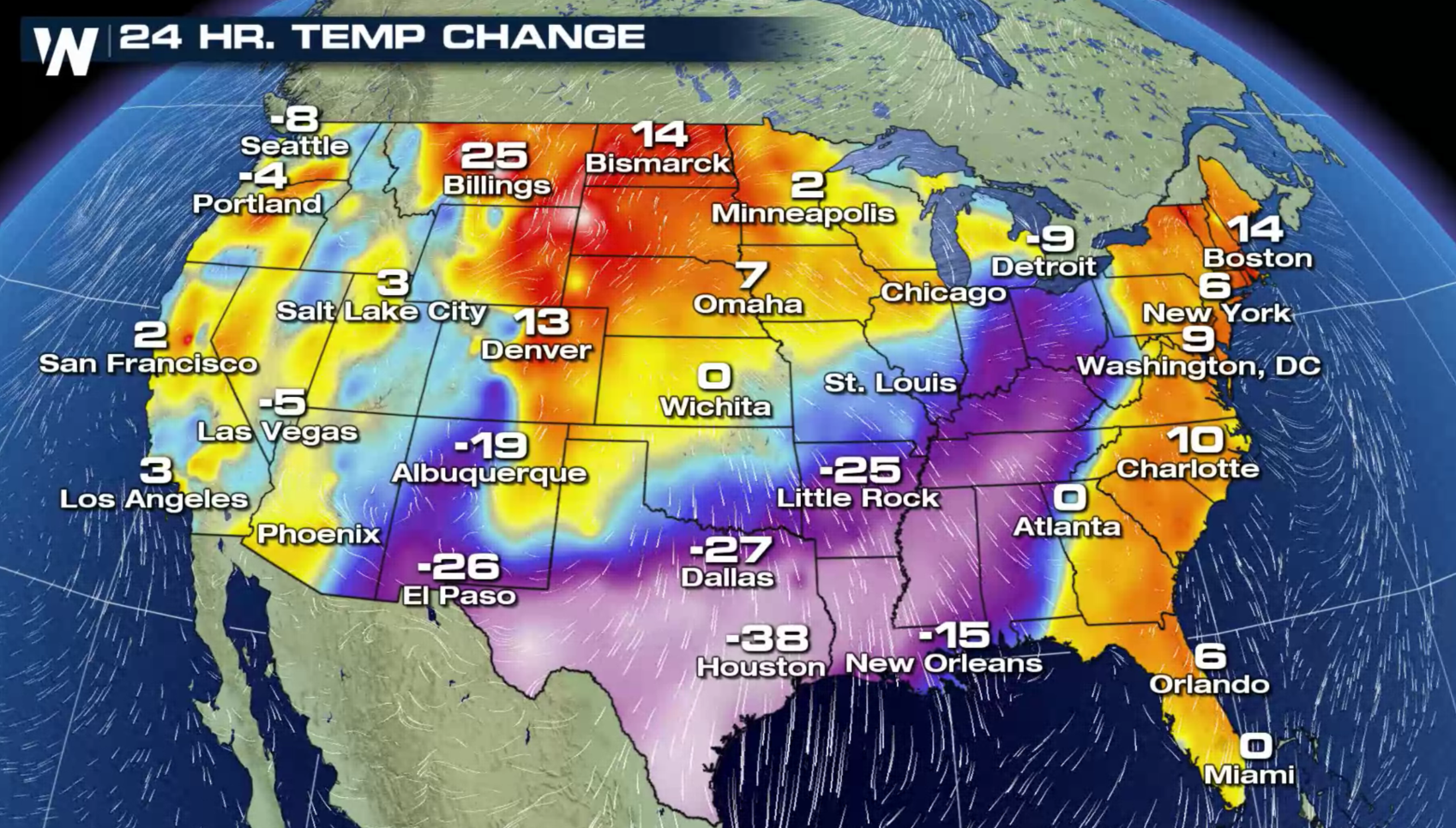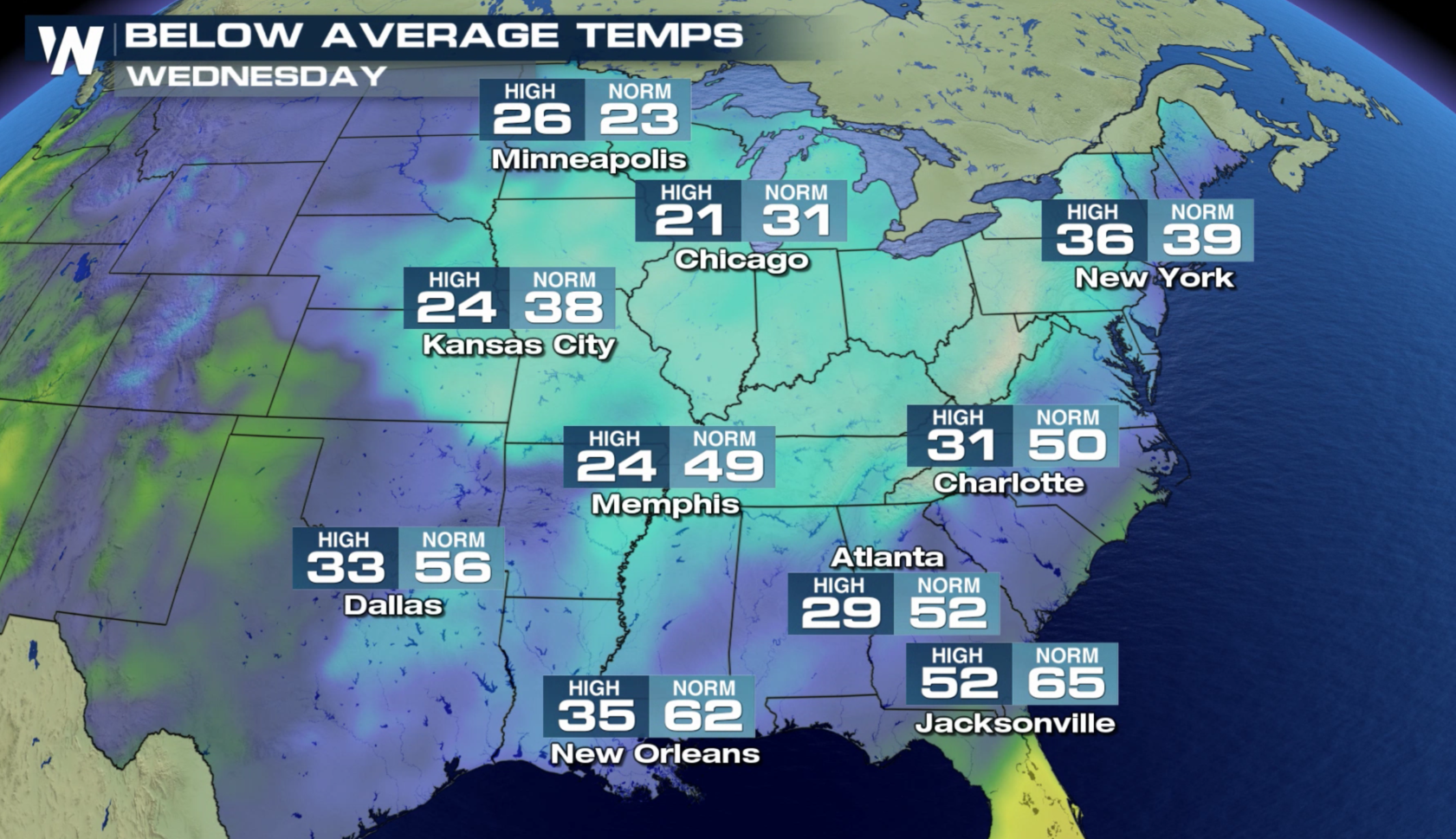 For WeatherNation: Meteorologist Mace Michaels