According to the Storm Prediction Center, a severe thunderstorm watch has been issued until 7 PM CT. The watch has been issued for hail up to ping pong ball in size, wind gusts up to 80 mph, and frequent lightning. Let's take a look at the severe weather outlook and forecast models.
Storm Outlook
The Storm Prediction Center has issued a slight risk (level 2, on a scale of 1 to 5) for severe thunderstorms through this afternoon from the Tennessee Valley to the Central Gulf Coast. A few multicell clusters will be possible.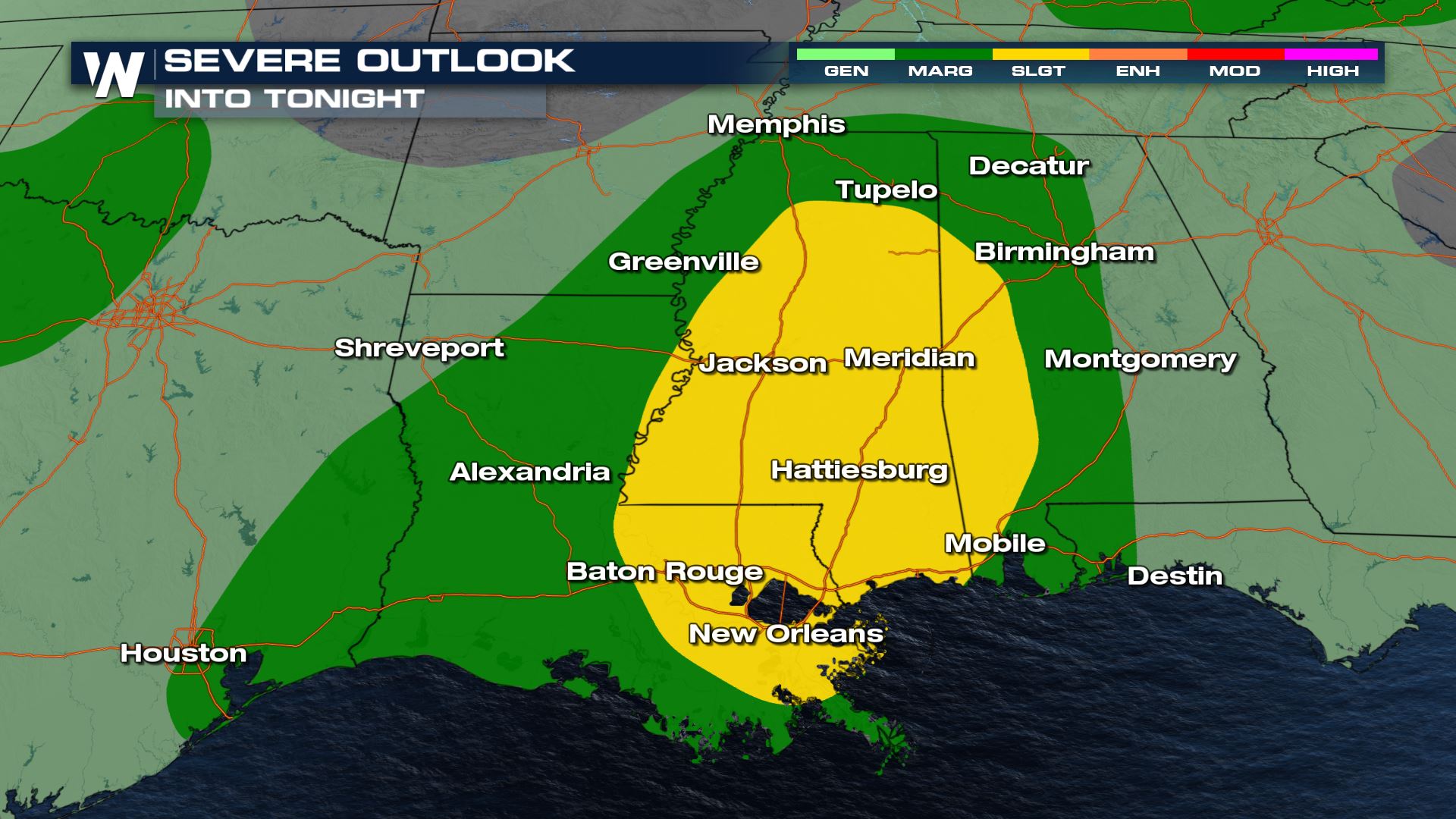 As some of these thunderstorms pop and decay throughout the day, we may see some stronger microbursts that produce severe wind gusts between 60-80 mph. The great risk will be damaging wind gusts.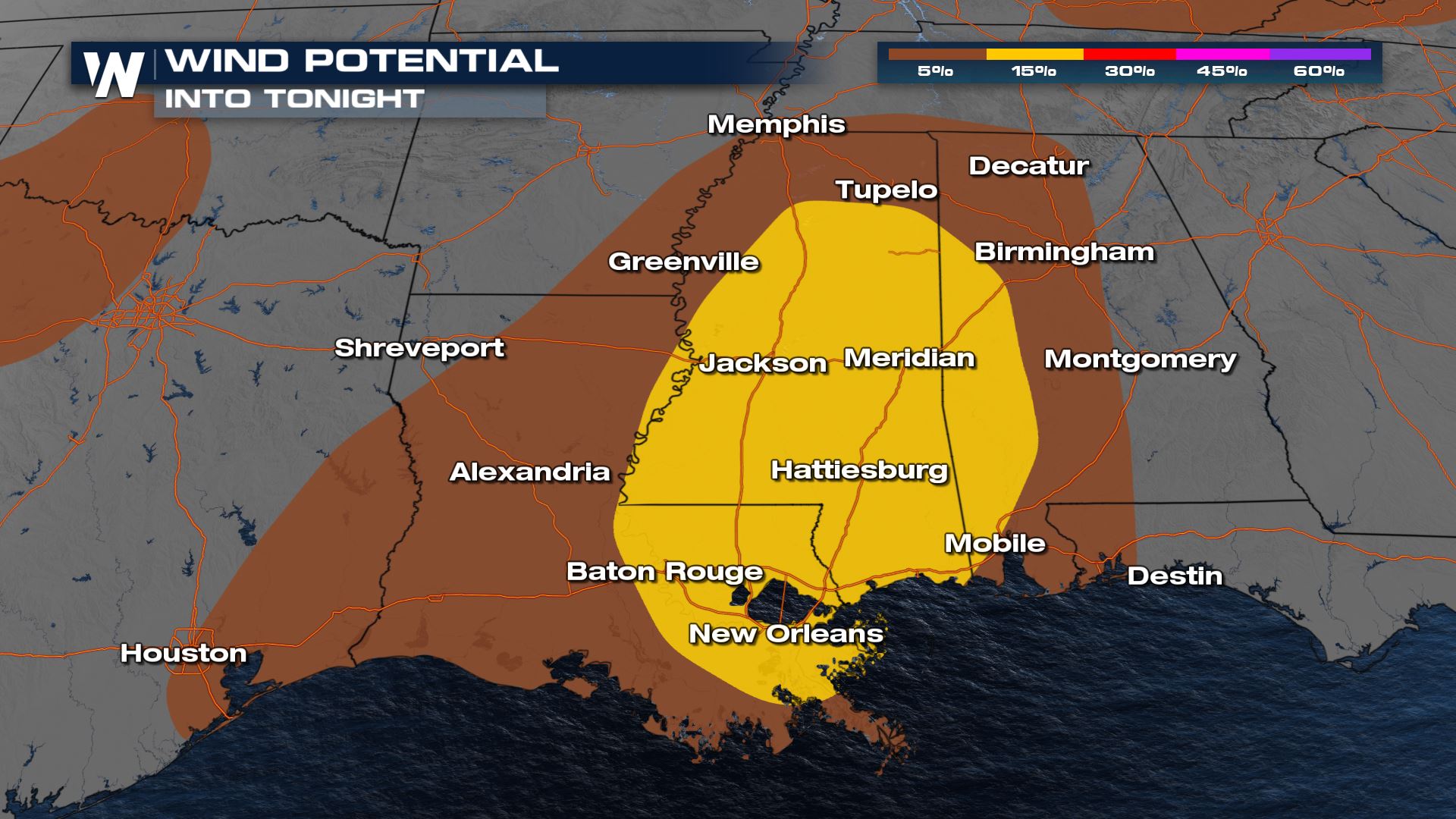 There may be some isolated large hail stones throughout the afternoon too.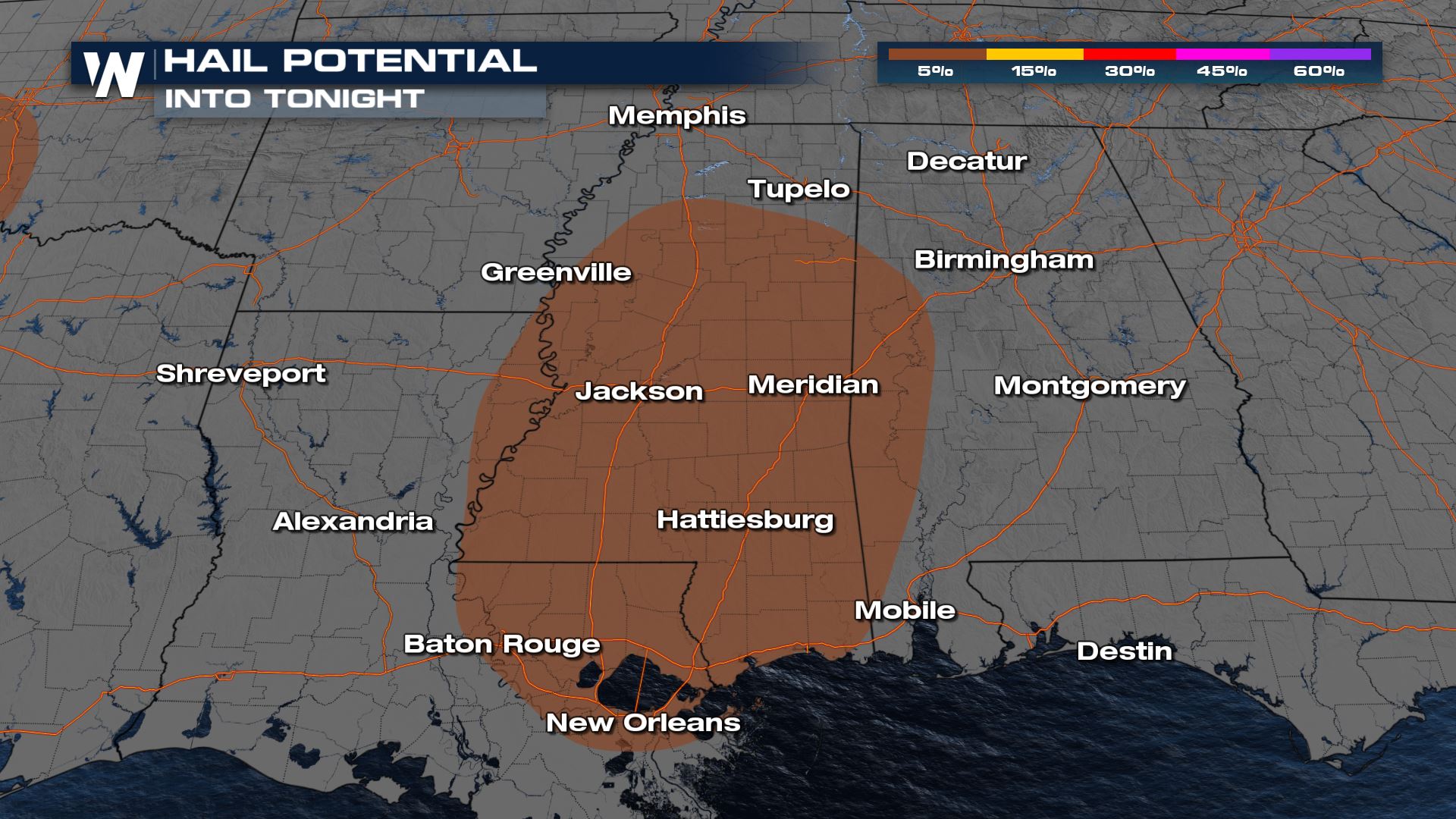 Forecast Model
We will be utilizing the HRRR Model (Hi-Res Rapid Refresh) as it has been initializing some ongoing thunderstorms the greatest. We expect additional storms to continue to pop and progress south throughout the rest of the late afternoon and into the evening hours tonight.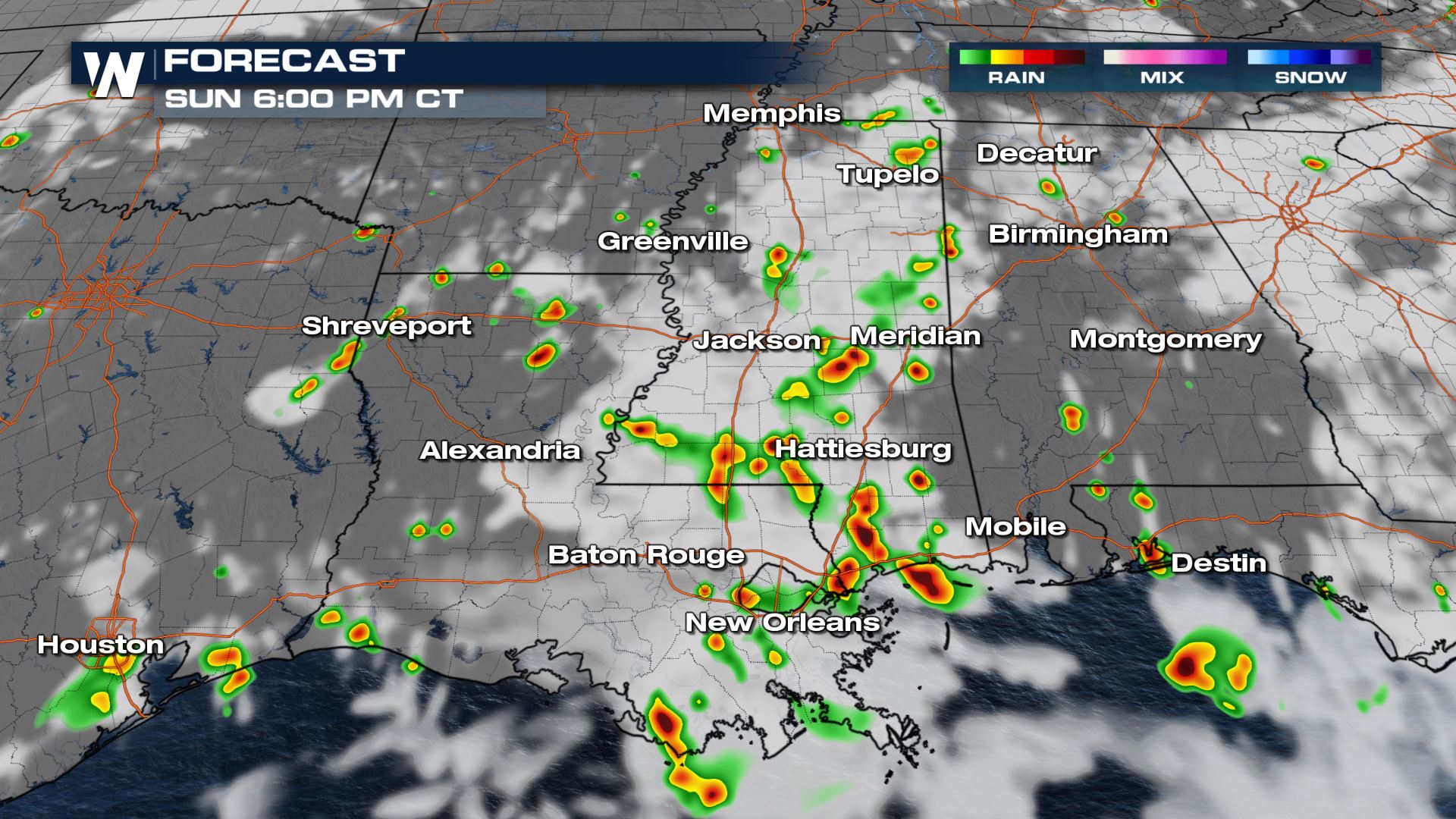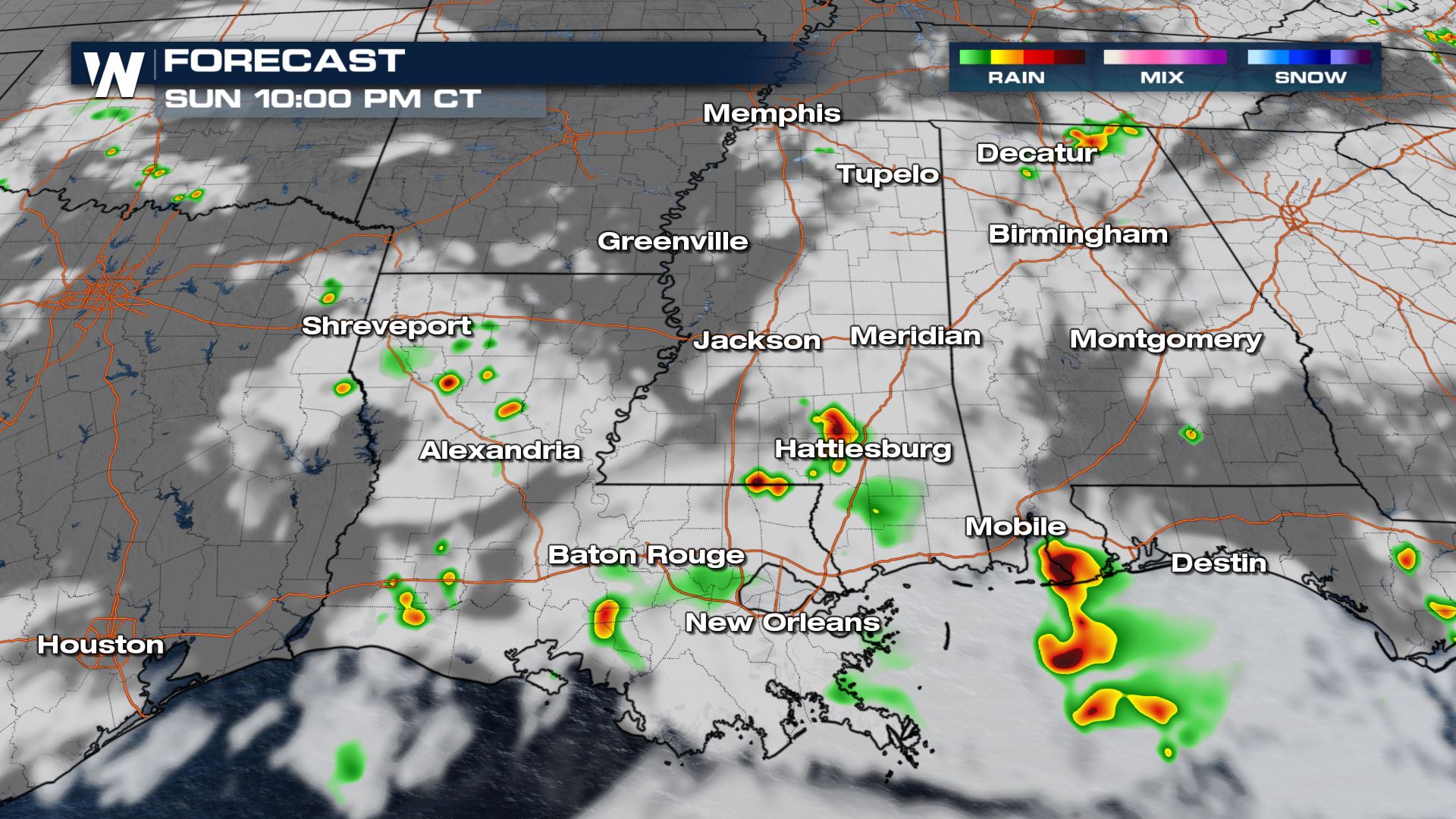 Into the overnight hours, most storms should lose their punch as the move into the Gulf Coast. Since thunderstorm activity will be so scattered and widespread, a few of the storms may produce rain locally up to 1" but keeping in mind how much rain states like Mississippi have had as of late there may be some localized ponding and minor flooding too.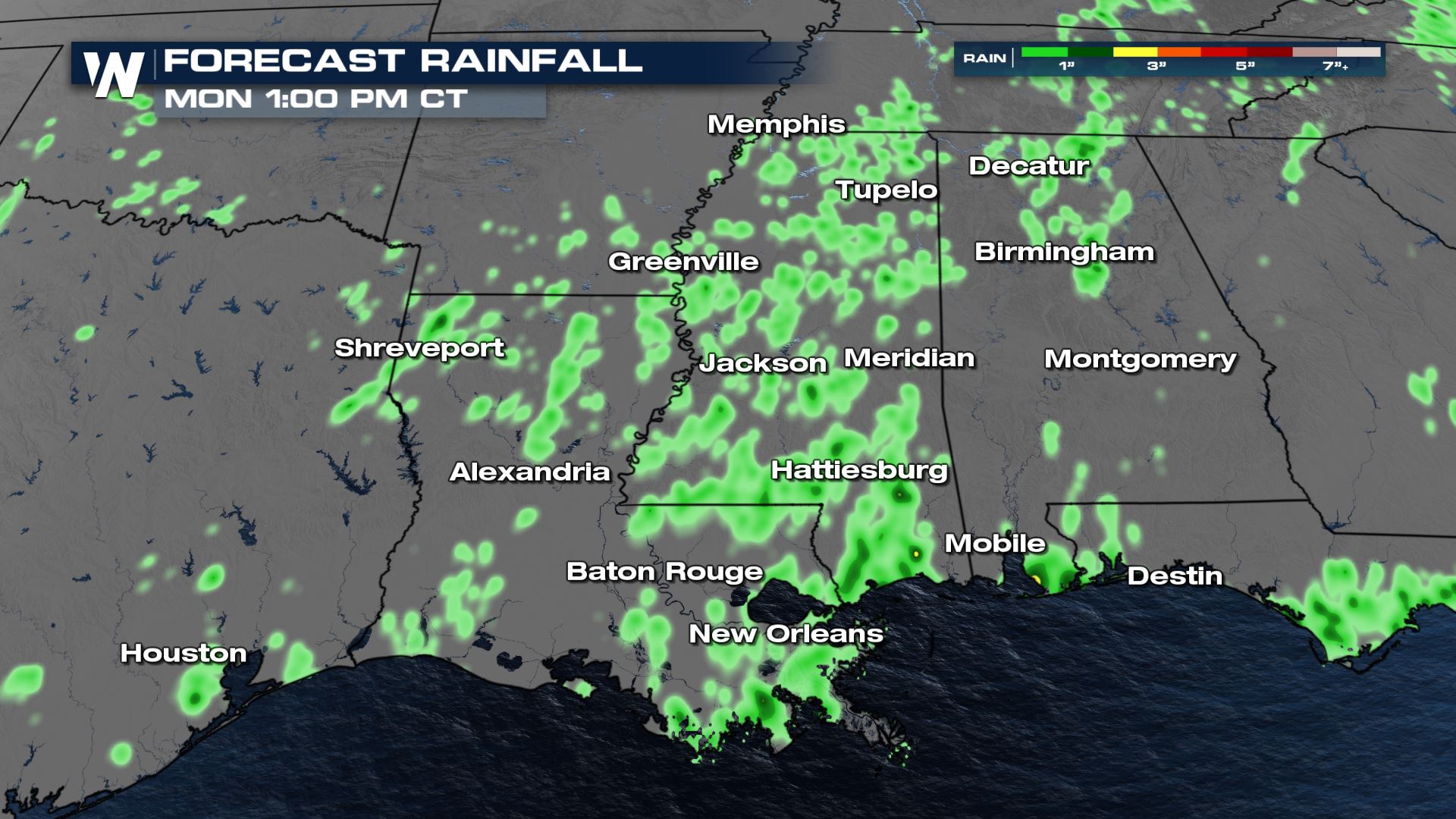 Stay with WeatherNation as we tracking these thunderstorms LIVE at the top of every hour, on the 20 and the 40.