Following unprecedented rainfall Wednesday into Thursday across the Northeast, area rivers continue to flood their banks. Many rivers are slowly receding but some of the larger tributaries are still on the rise. Please monitor your surroundings and local rivers as the water may still be going up.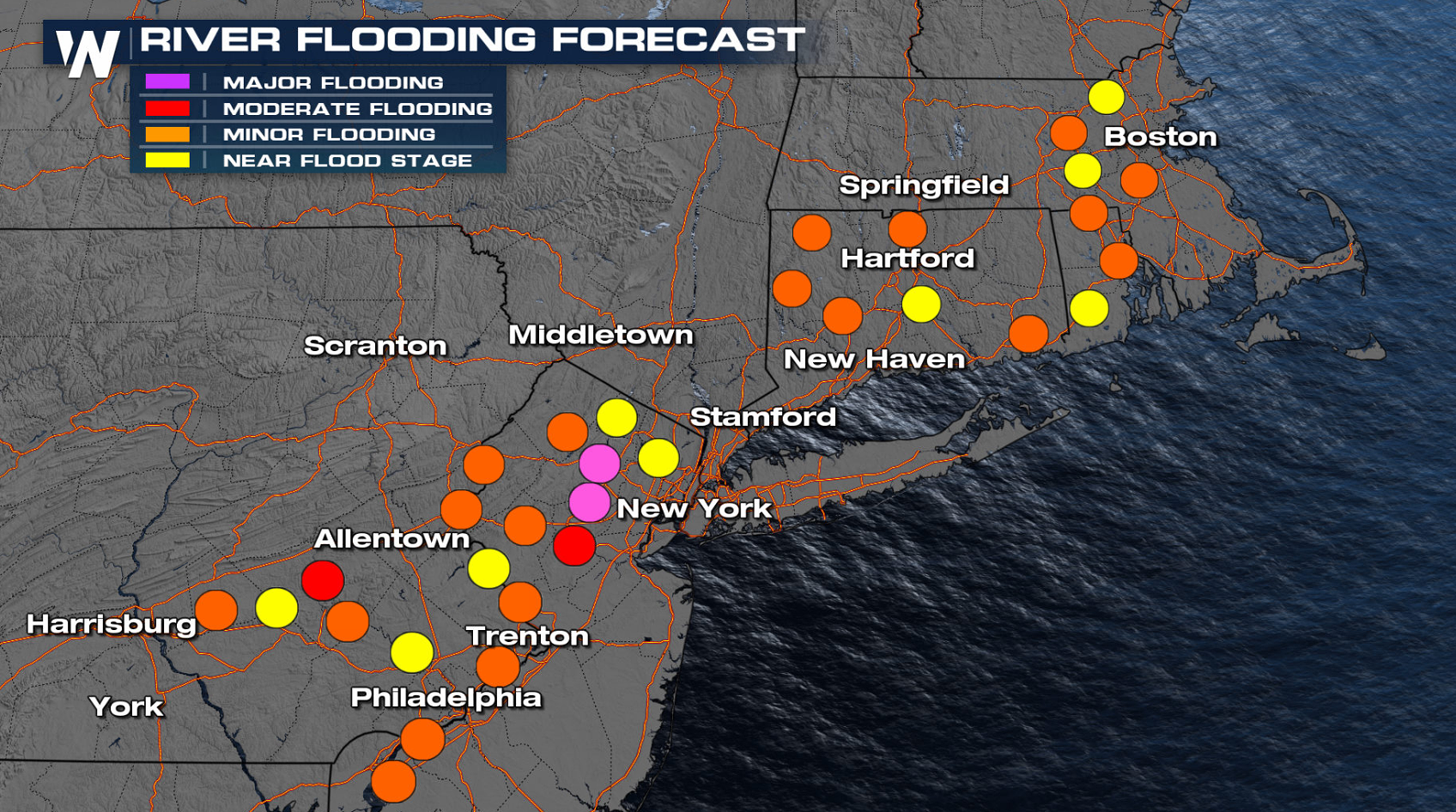 Minor flooding or near-flood stage levels are expected on area rivers in Massachusetts, Connecticut, and Rhode Island this weekend. However to the southwest across New York, New Jersey, and Pennsylvania the river gauges could still reach minor to moderate levels leading to more intense complications. The highest water concentration will be across New York, northern New Jersey and eastern Pennsylvania. Let's take a look at some of the local rivers that have already peaked.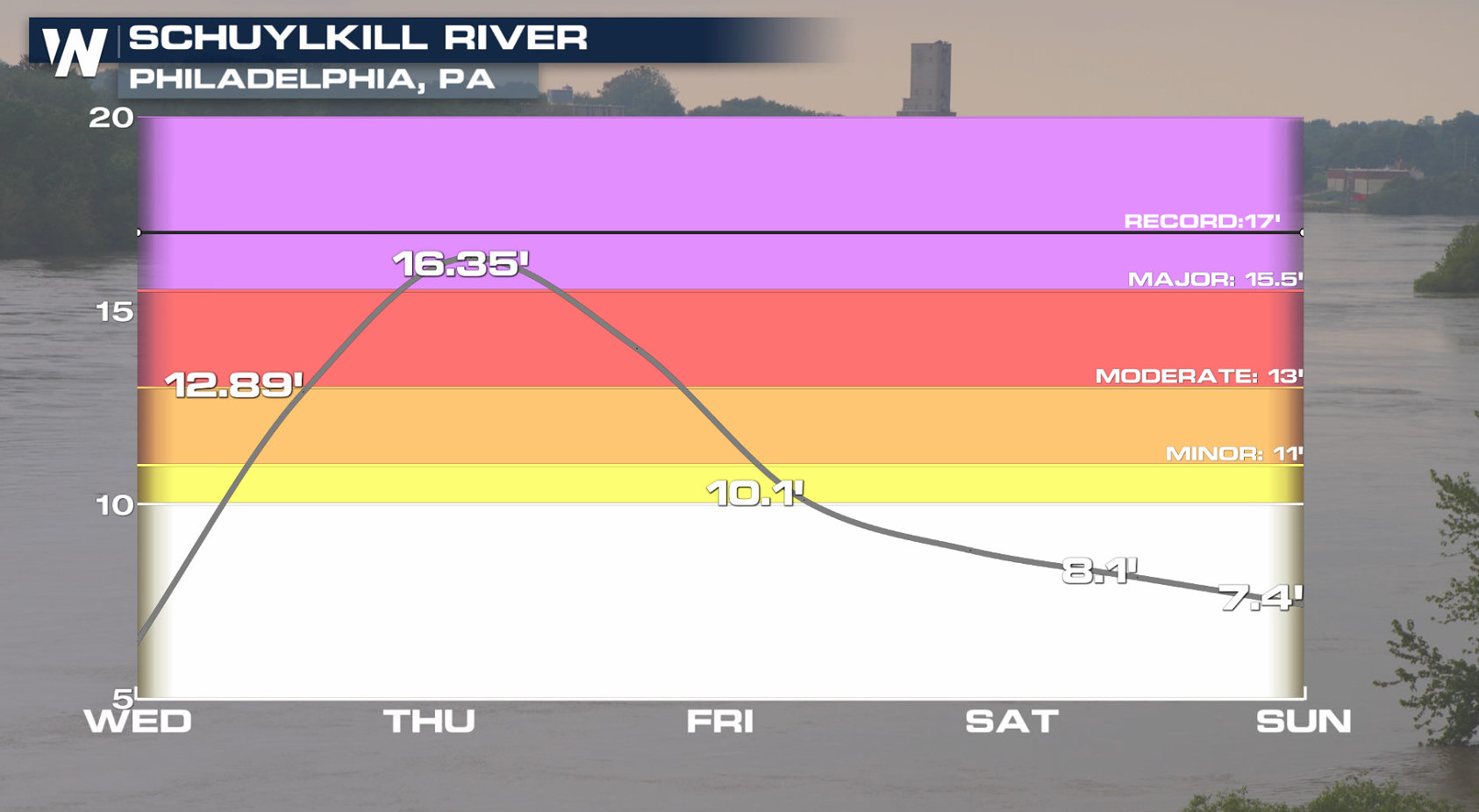 The Schuylkill River which runs right through downtown Philadelphia has peaked at 16.35', just shy of the 17' record level. That 16.35' level was considered a major level, but now the water is receding.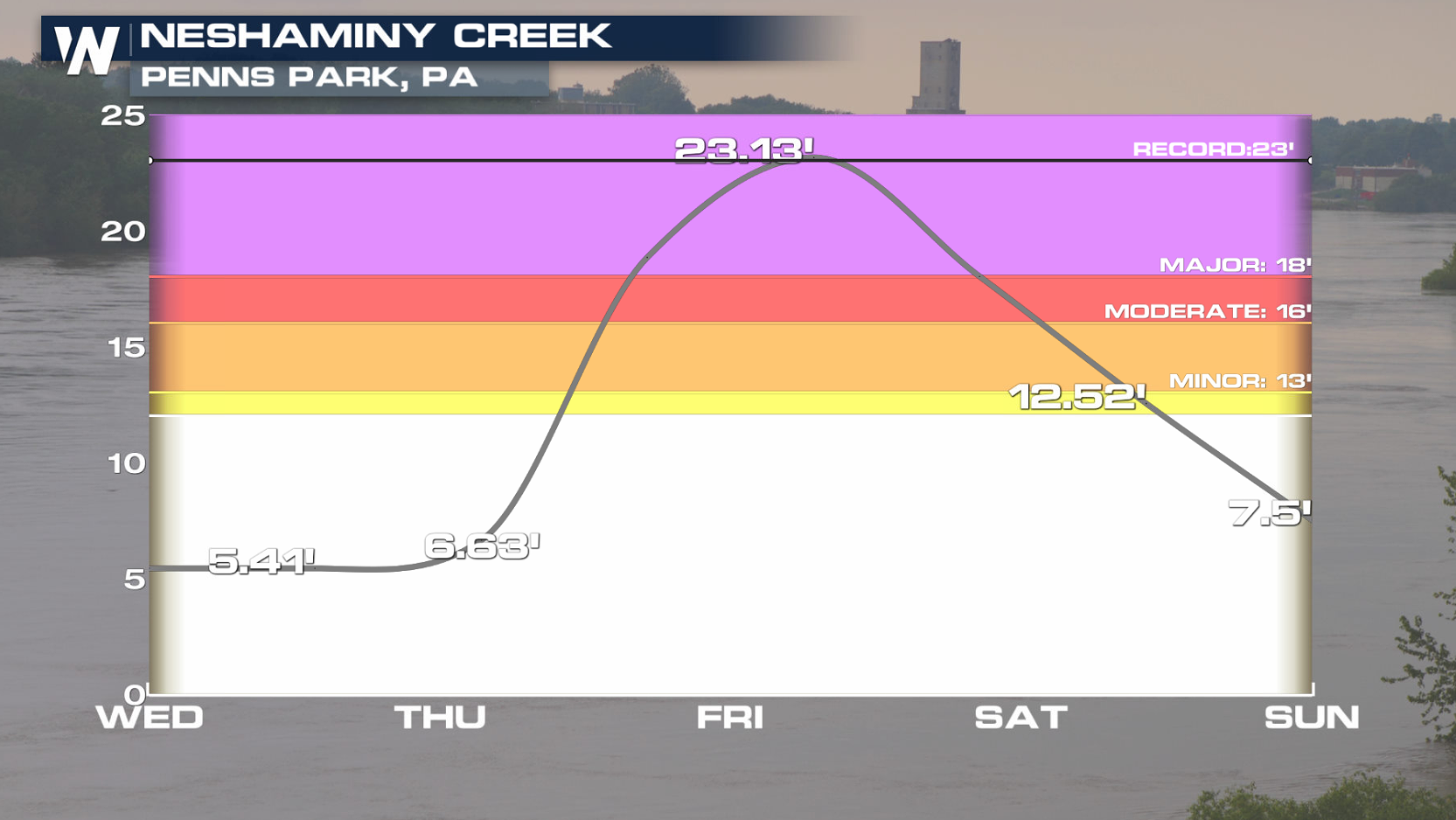 The Neshaminy Creek at Penns Park, Pennsylvania already crested at 23.13 feet which is a new record water level (beating the previous record of 23 feet). This river is receding continually. However the Passaic River in northern New Jersey remains in major flood stage this weekend near Pine Brook, New Jersey.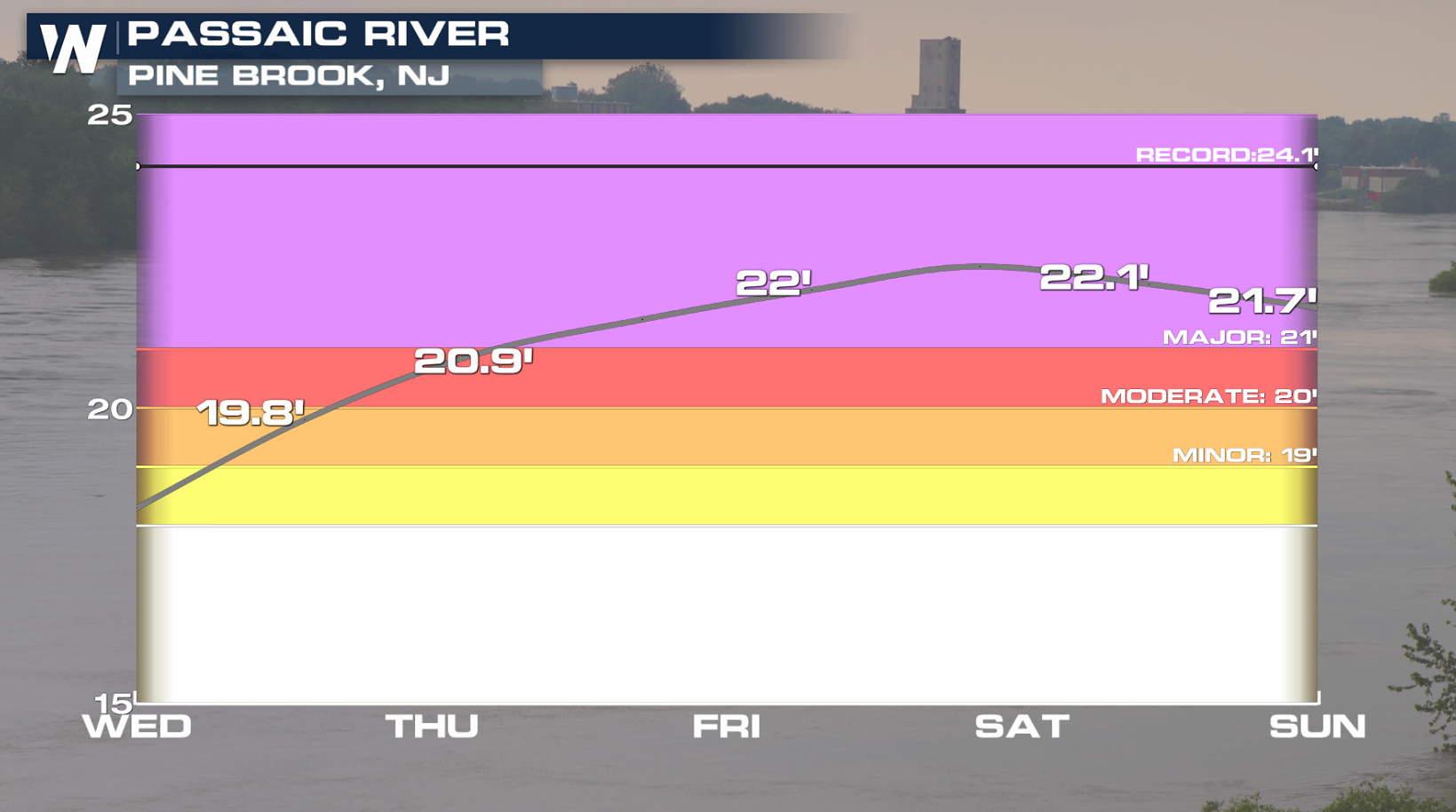 Fortunately we are entering a much drier period of weather for the Northeast. A couple of rain chances show up on the extended forecast for New York City on Sunday and Wednesday, but nothing like what we just experienced.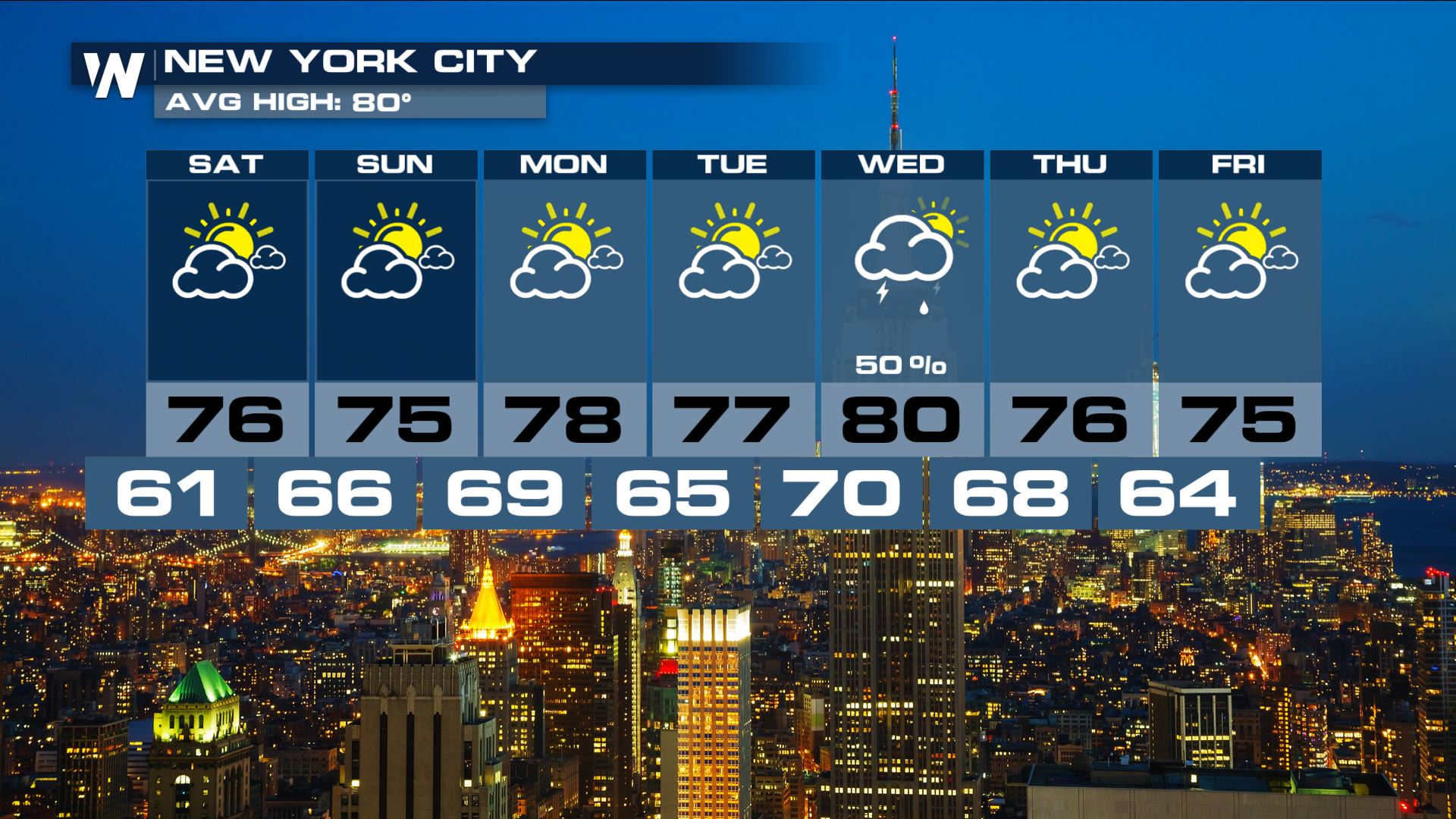 Remember, you can get the latest East coast forecast at :10 past the hour, every hour, on WeatherNation