A powerful winter storm is impacting much of the country this week, with the central and southern Plains experiencing all modes of winter weather. Ice and snow are ending for the region, but bitter cold is on the way for Oklahoma, Texas and Arkansas.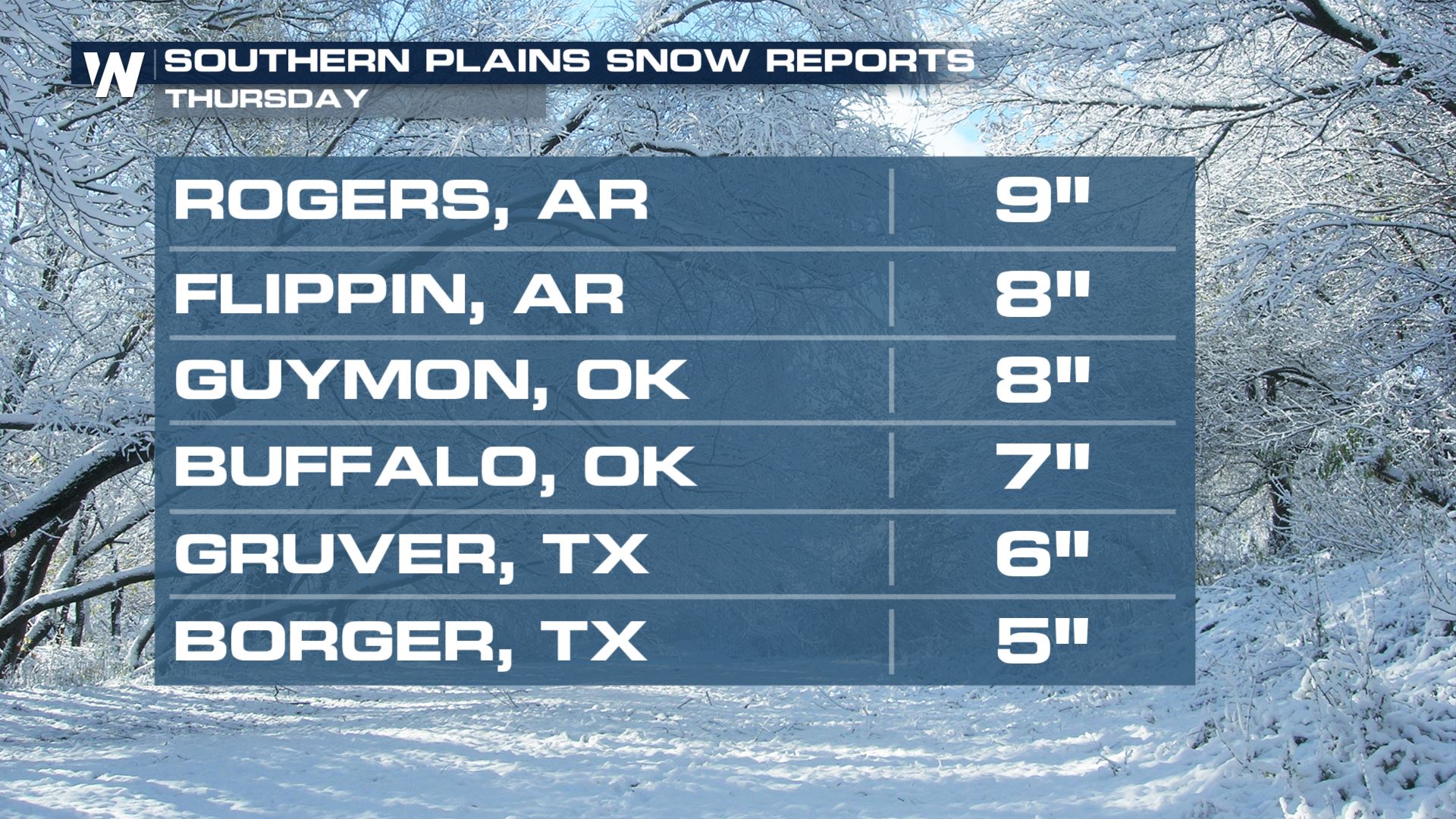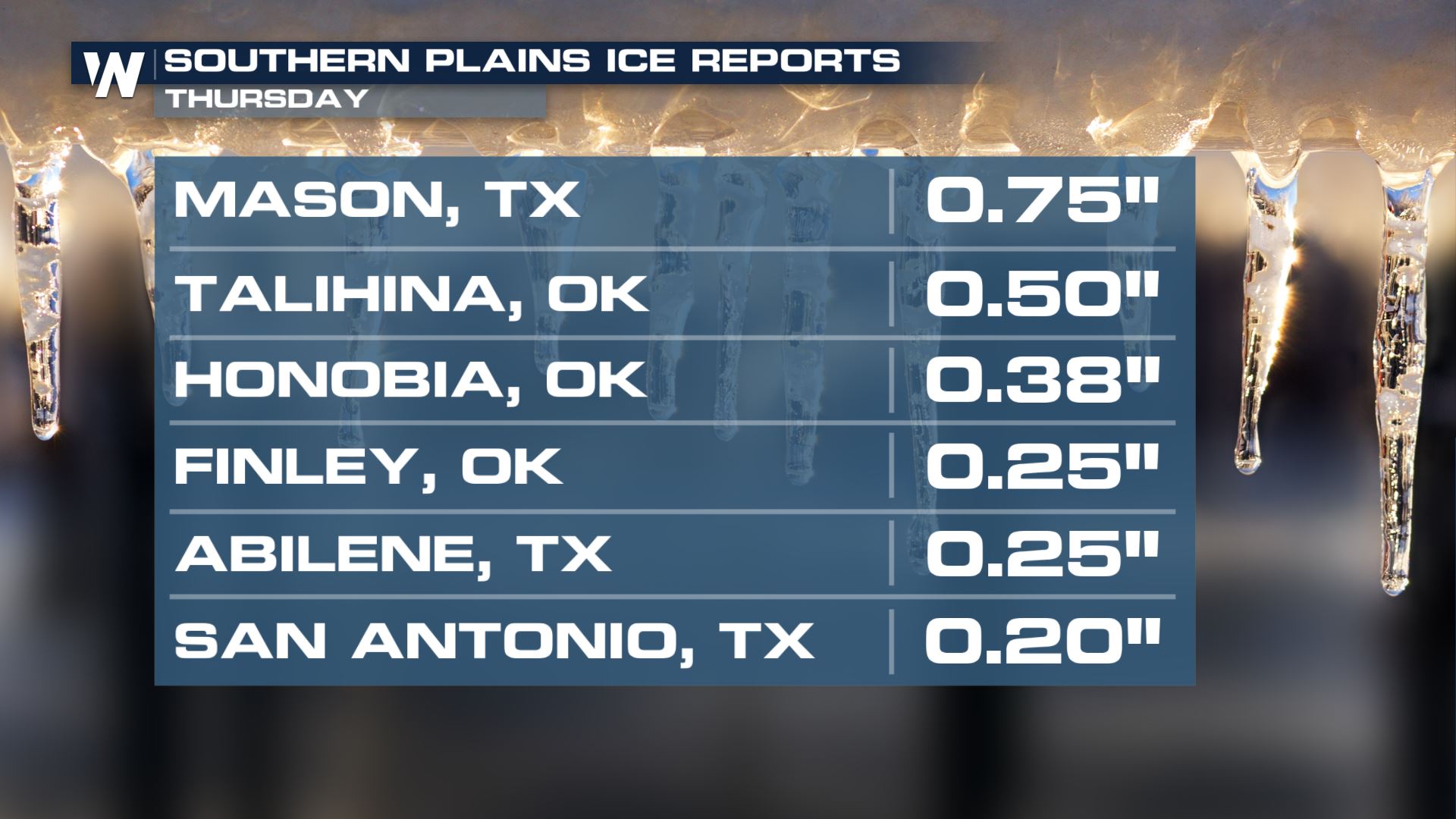 Winter Weather Alerts are in place across these states through Thursday night for the threat of more ice and snow. Tens of thousands of customers in the region woke up without power Thursday morning due to the icing issue.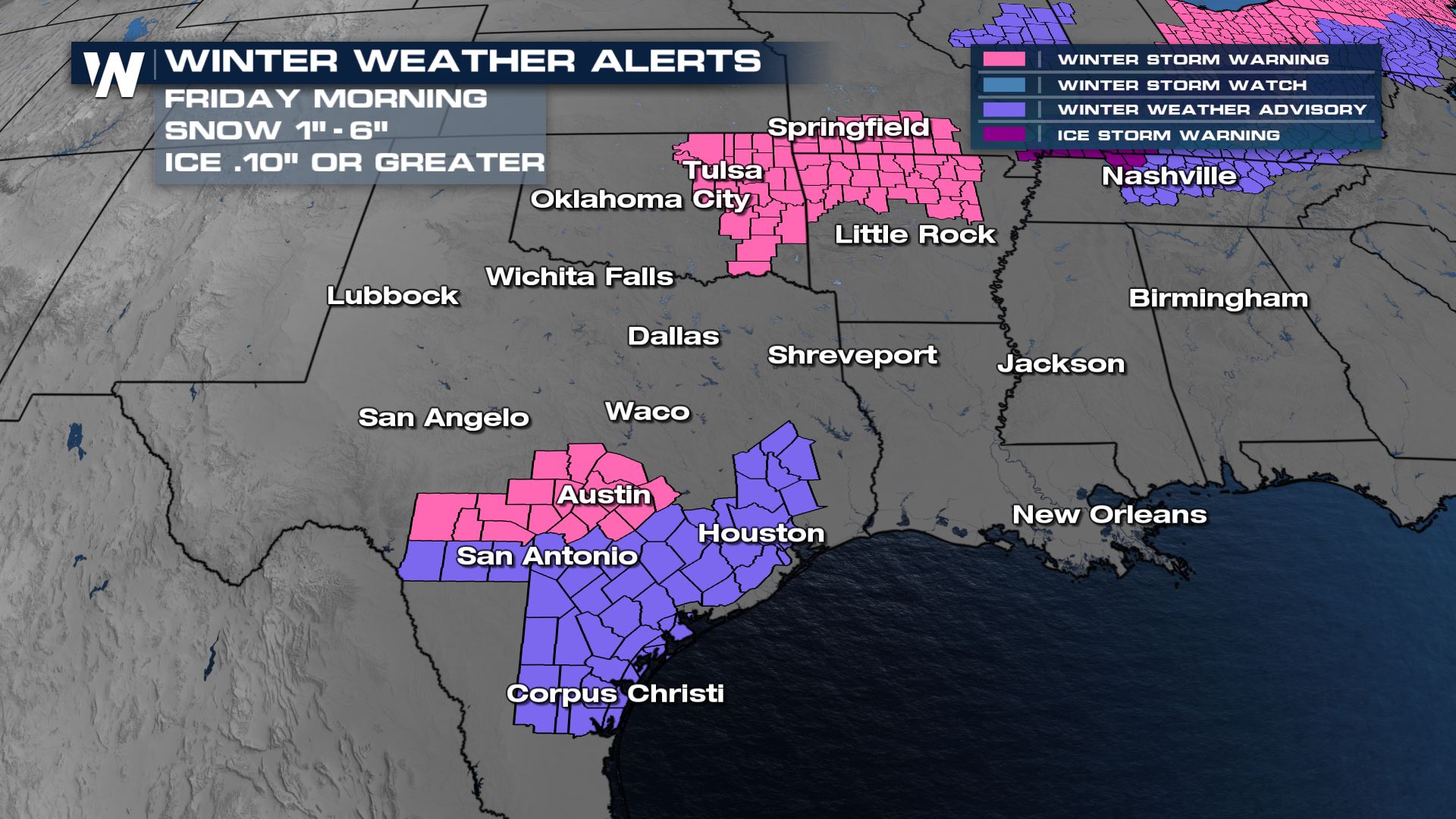 https://twitter.com/WeatherNation/status/1489418432571445250
Forecast
Snow and ice chances could linger through Thursday night, especially through Oklahoma and along the front in Arkansas. This means road conditions could be hazardous into the Friday morning commute. By early Friday morning, the wintery mix of precipitation begins to move across areas like Houston, hugging the Gulf Coast of the state. While heavy accumulations are not expected, drivers should watch for slick spots on the roads. Cold, elevated surfaces especially may see up to a tenth of an inch north and west of Houston.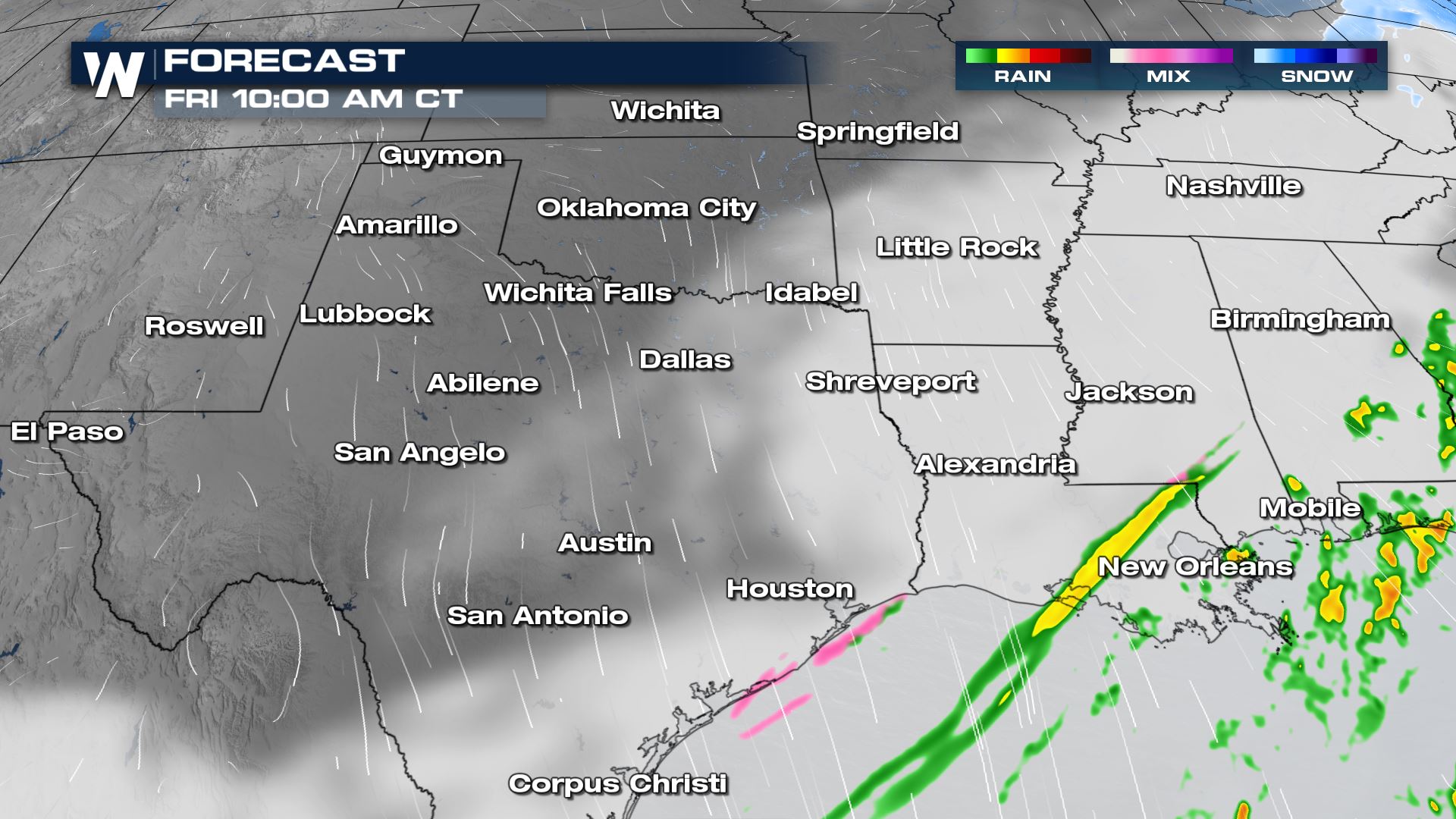 Additional ice accumulations will be light. It doesn't take much more than a glaze of ice to cause major impacts on elevated bridges and overpasses, so be very careful Friday morning! Some of the ice could make it as far south as the Houston metro.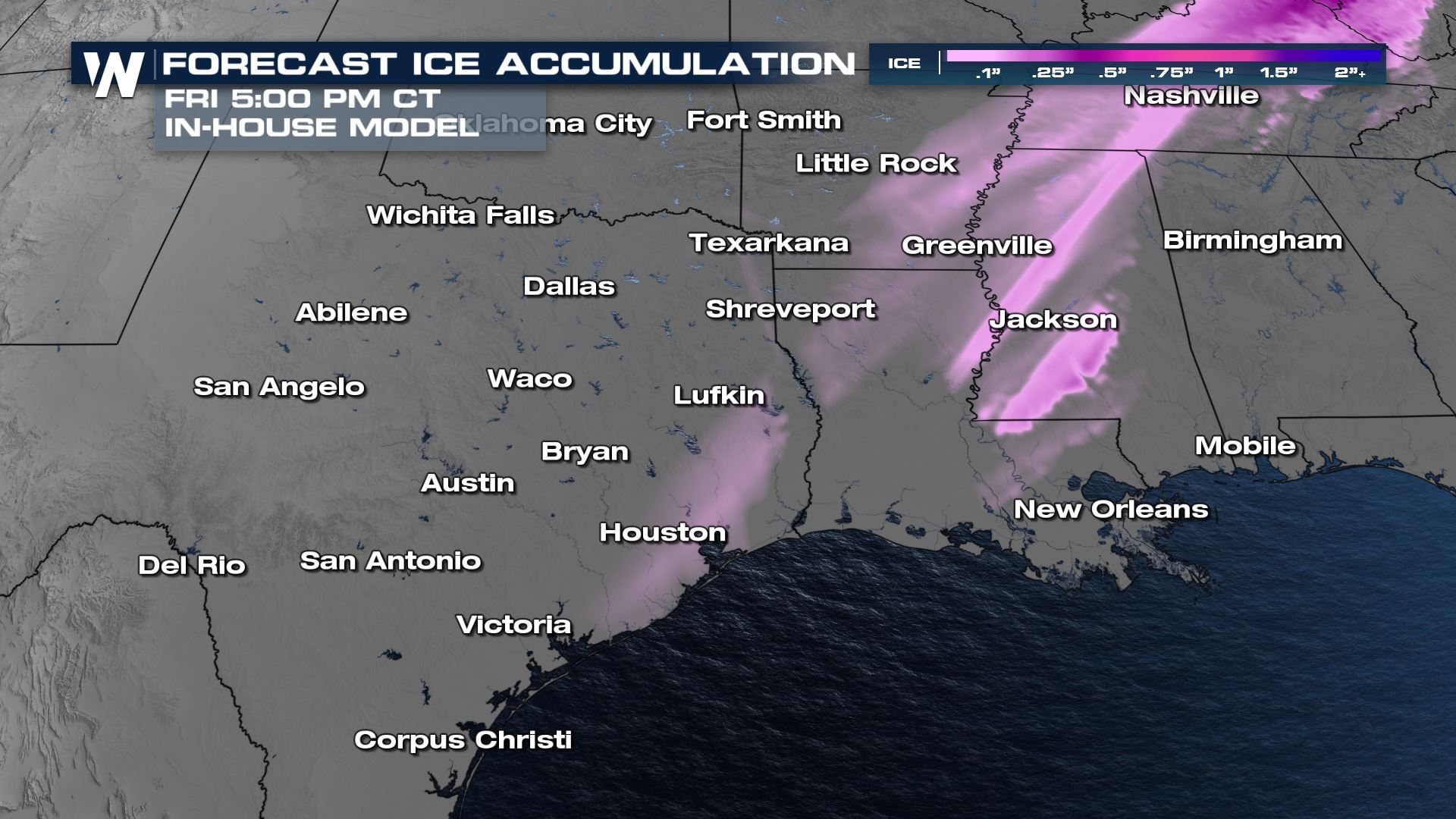 Additional snow accumulations will likely be light, coming in at an inch or less in Oklahoma and in Arkansas.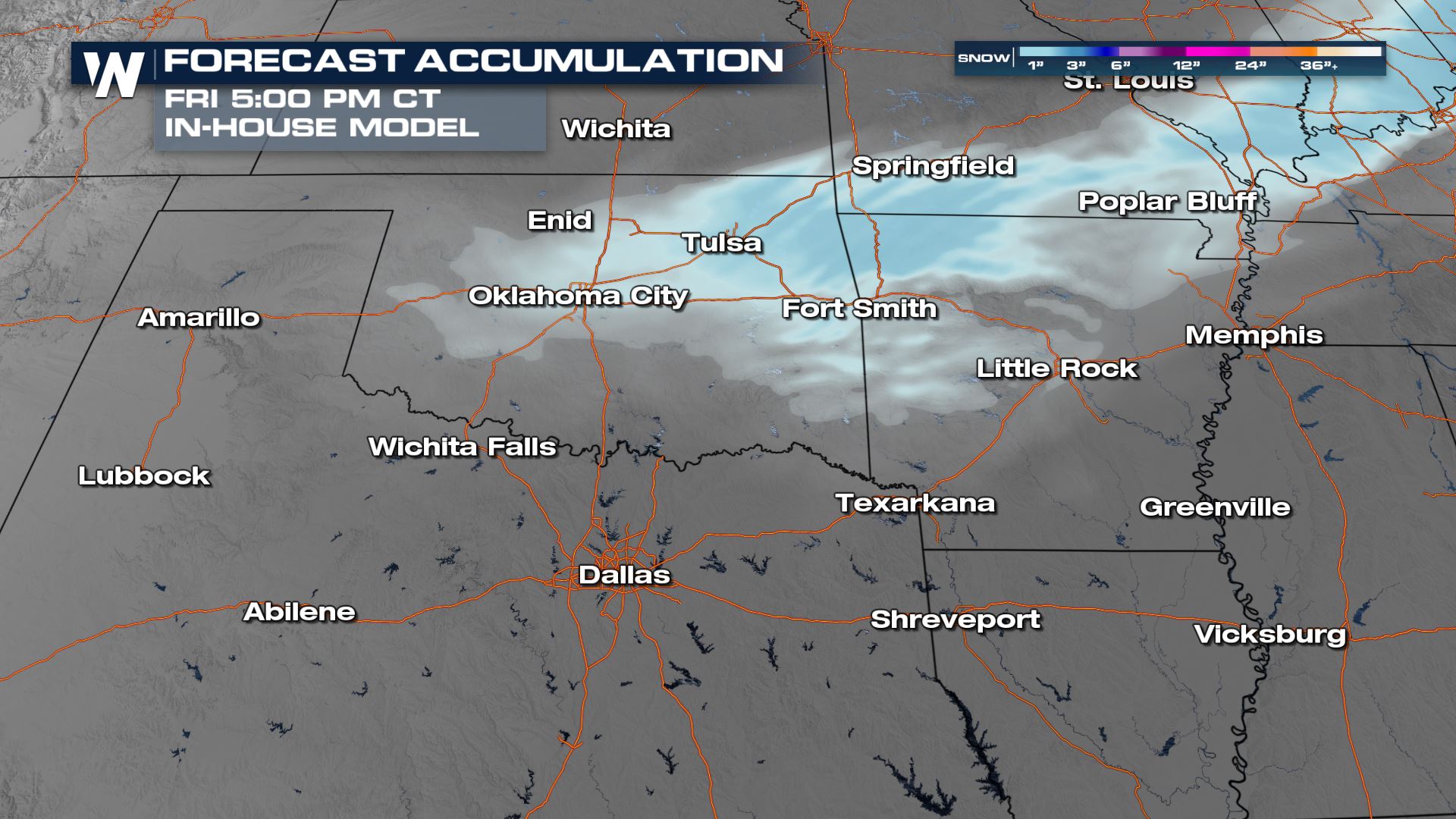 Winter Storm Impacts will still be noticeable across these states into Friday. Although snow is ending, slick spots will remain on roadways with an arctic chill working against any melting/clean up efforts. Areas impacted with ice should be on alert for broken tree limbs and powerlines. Patches of ice on untreated roads could stick around for days.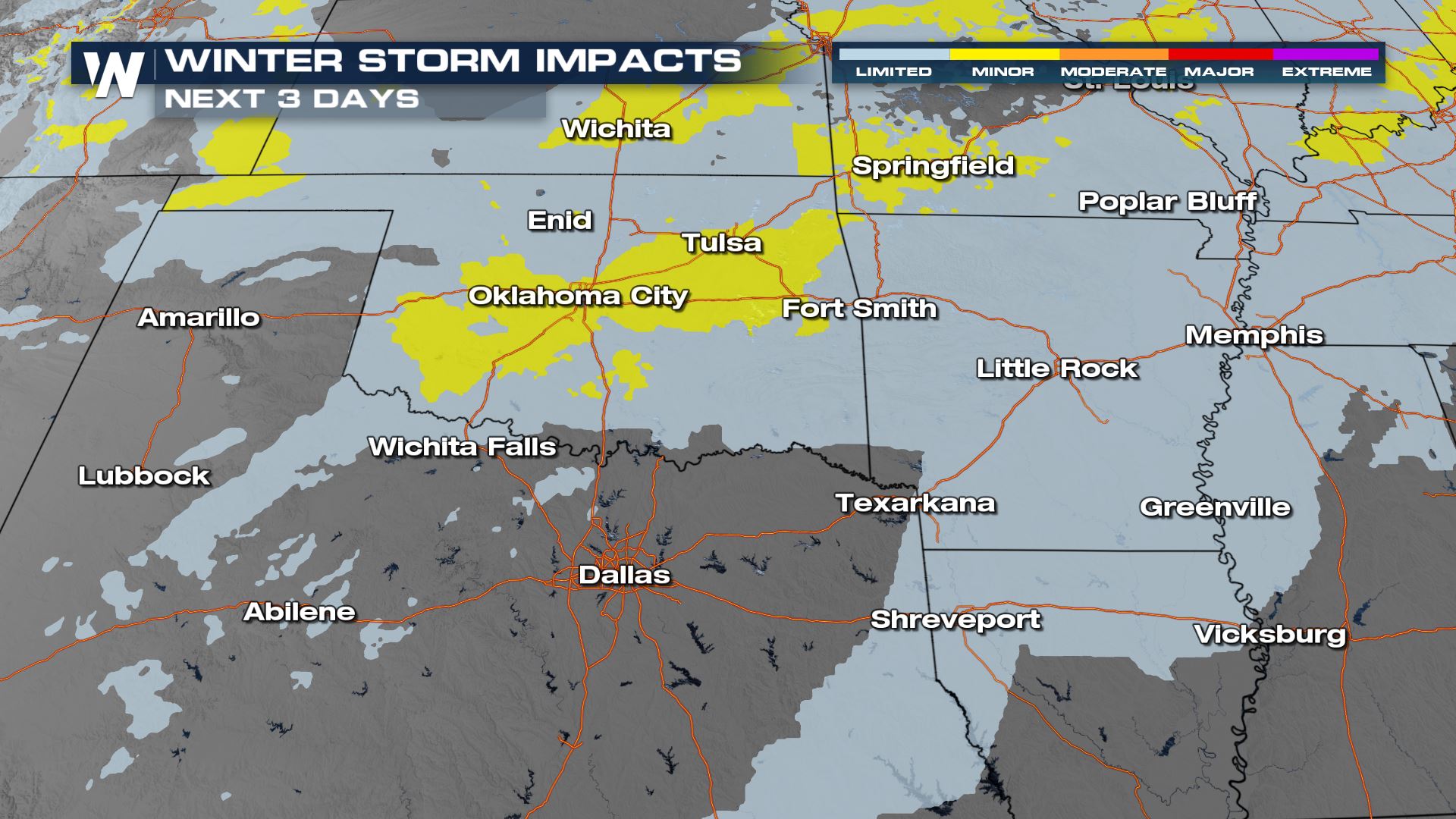 Temperatures are expected to stay below freezing for parts of the regions for several consecutive days as a cut off Low in the Rockies stalls the front across the US. Wind chills in the region will be in the single digits above and below zero to start the day on Friday. The artic air will push farther south dropping wind chills along and northwest of I-35 near zero. The Gulf Coast could see feels like temperatures in the teens.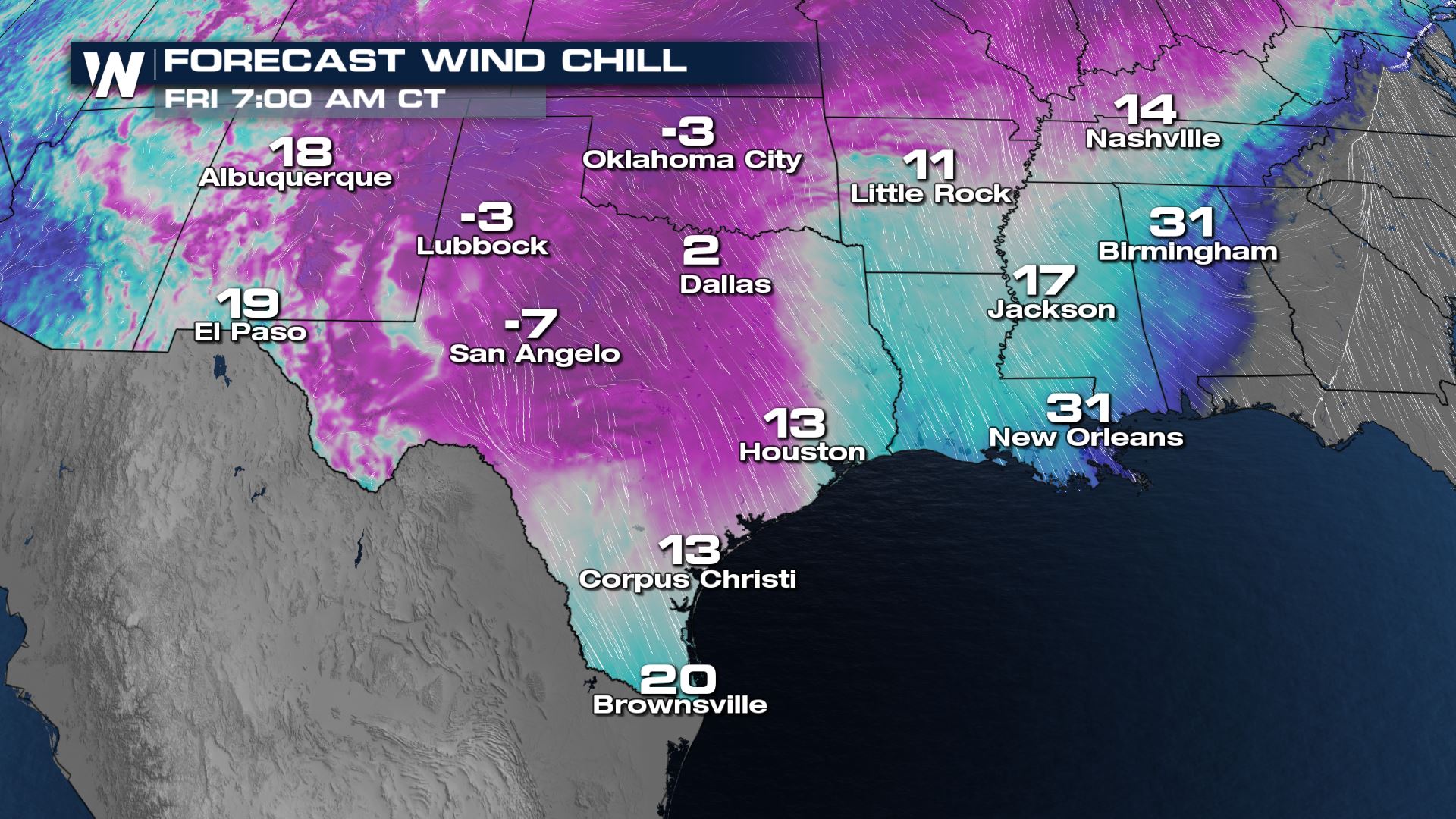 Tune in to WeatherNation throughout the hour for your detailed updates on this forecast.