The jet stream is playing a role in the severe weather threat in the New England region this afternoon. A potent cold front is working through the great lakes and will bring gusty conditions, in general along with supporting isolated severe storms this afternoon.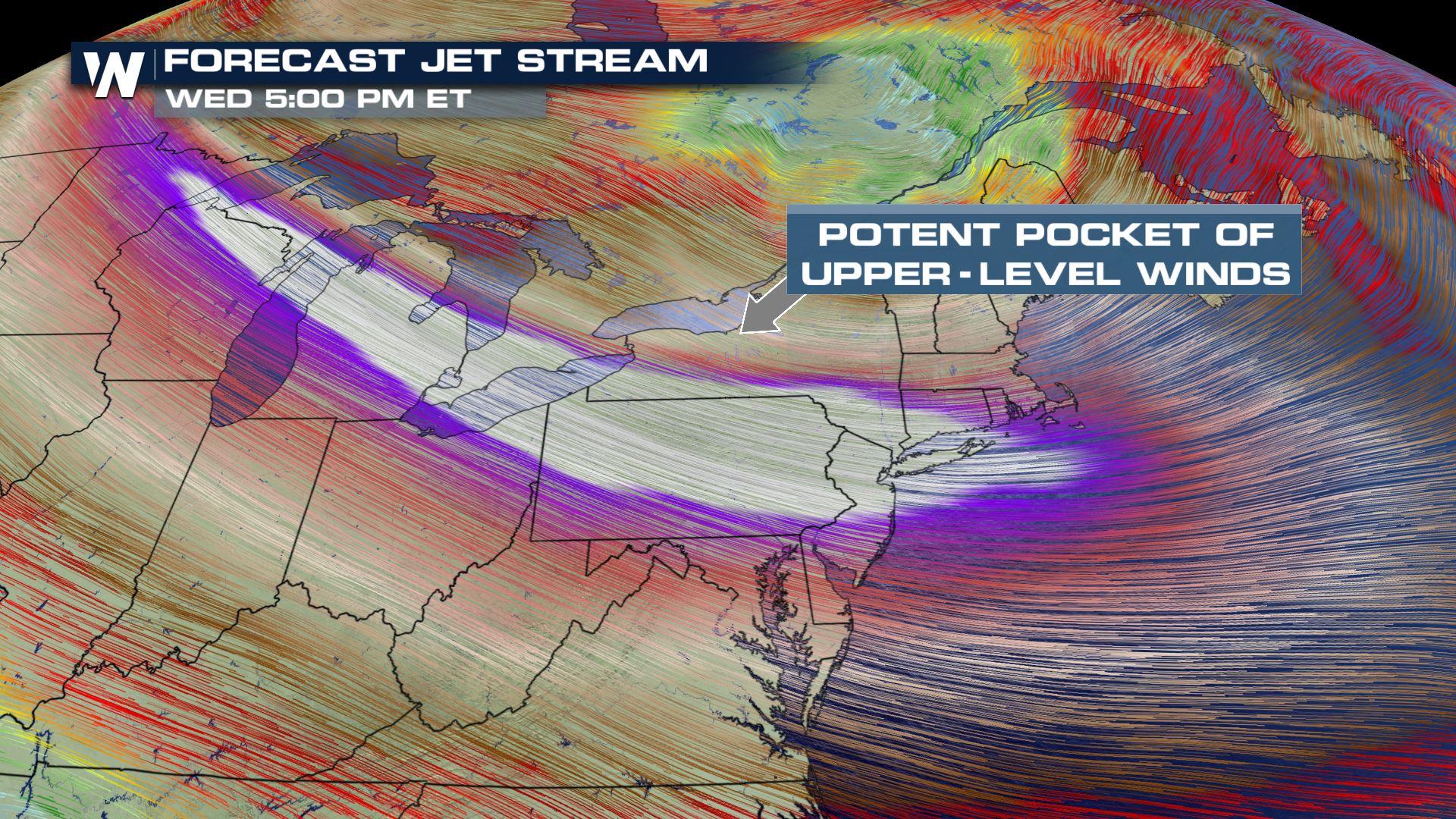 The strength of the wind has prompted Wind Advisories along with High Wind Warnings for wind sustained 20 to 30 mph with gusts up to 50 and 60 through tonight.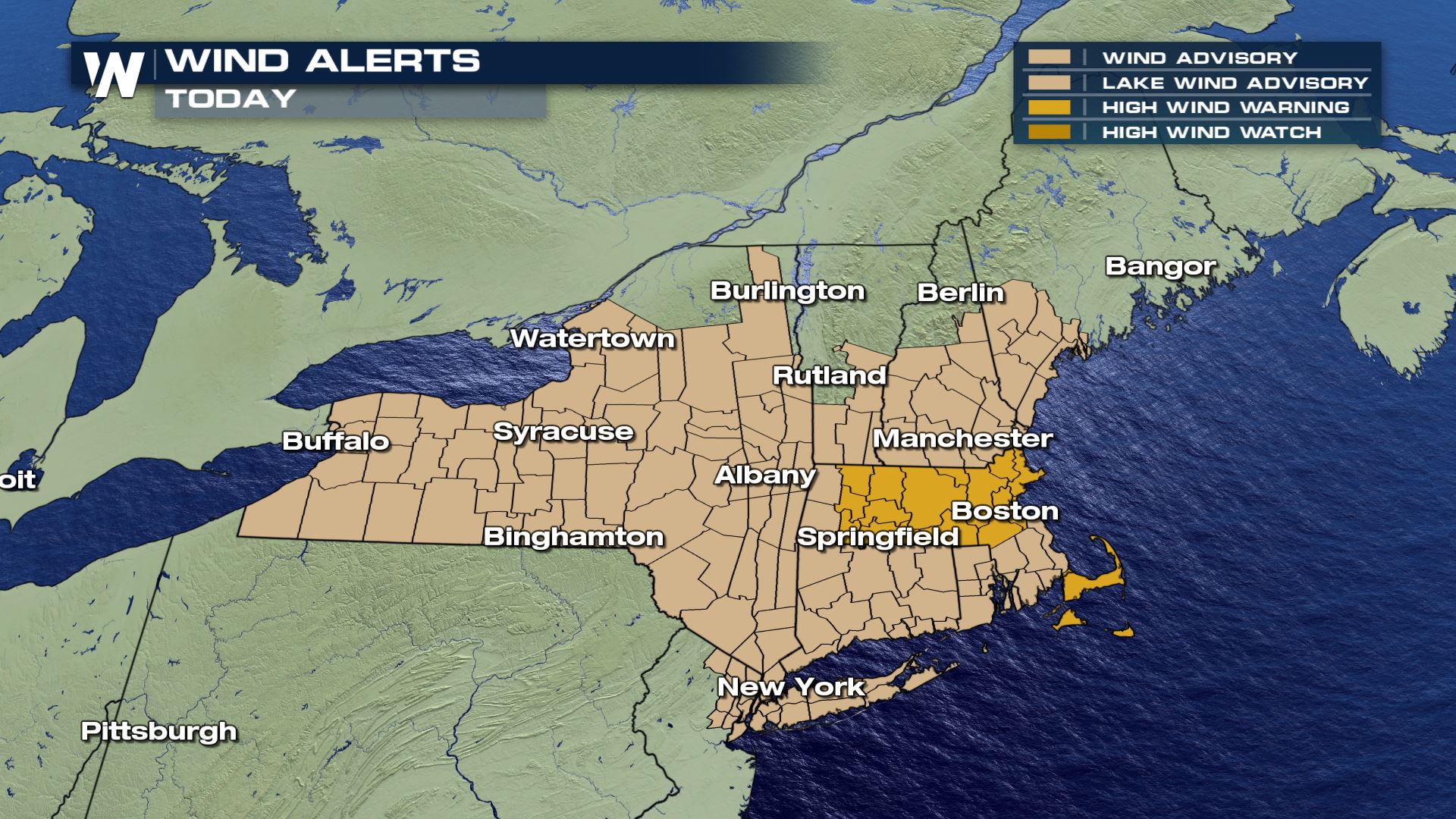 The marginal risk issued by the Storm Predication Center is for isolated cells along the cold front to produce strong downdraft wind throughout the day in addition to the blustery conditions.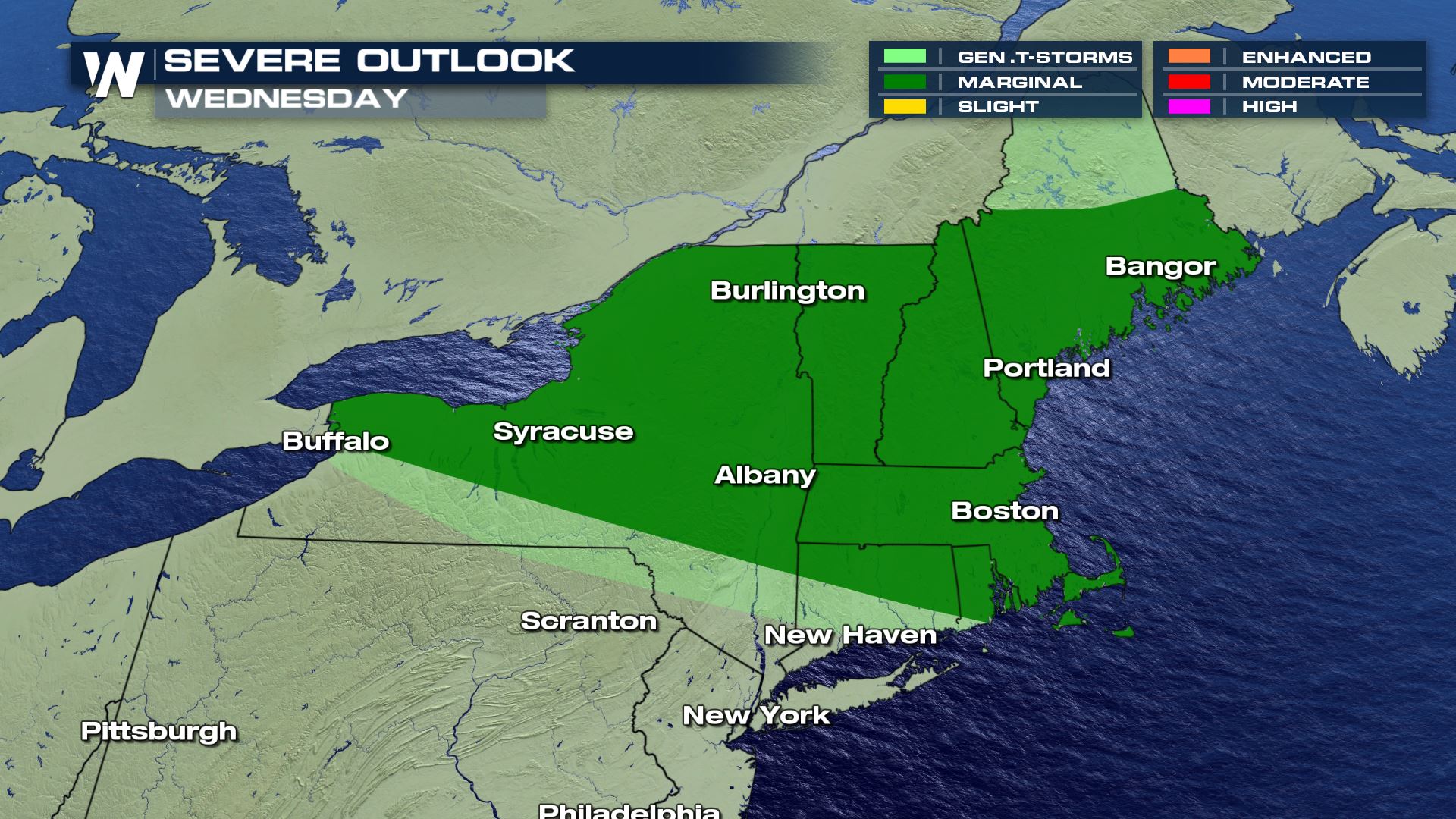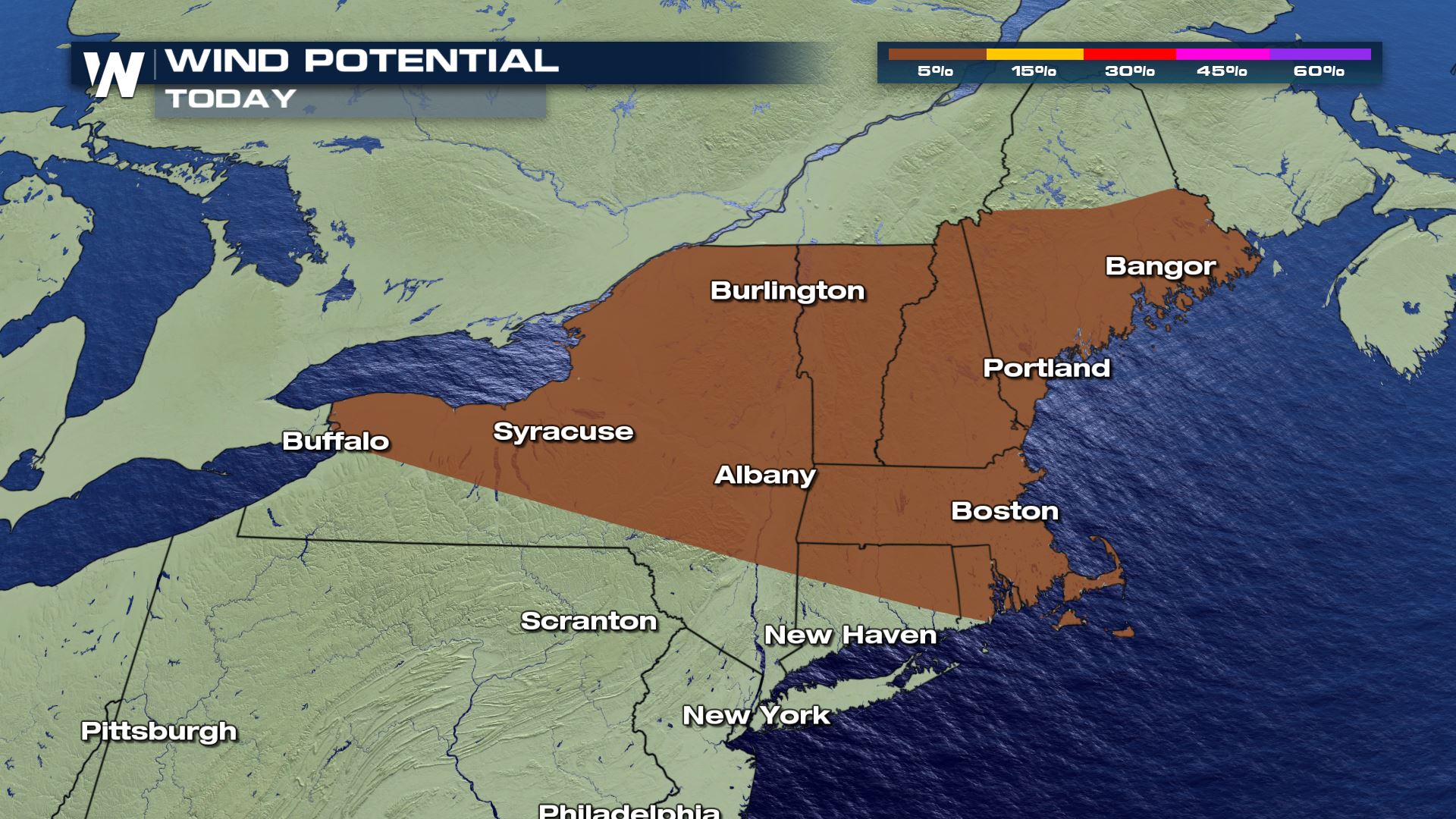 Showers and thunderstorms have been slowly crossing the Great Lakes this morning and are heading eastward. This afternoon the greatest instability builds with the heating of the day. This is when the individual cells along and behind the front could reach severe limits.