A sprawling storm system in the northern Atlantic is generating hurricane-force winds while sloshing waves up to 50 feet high! https://twitter.com/WeatherNation/status/1228802665989234689 https://twitter.com/NOAASatellites/status/1228035253790339073 This area of low pressure has been undergoing "rapid cyclogenesis" meaning that the central pressure has dropped very quickly in a short amount of time. Sometimes we see this within hurricanes  in the Atlantic Ocean during the summer months. This particular storm can be equated to a hurricane too, if you compare the central minimum pressure. This storm's central pressure was down to 920 millibars Saturday. If found in a hurricane in the summer months, that would compare to a major category 4 (or stronger) hurricane!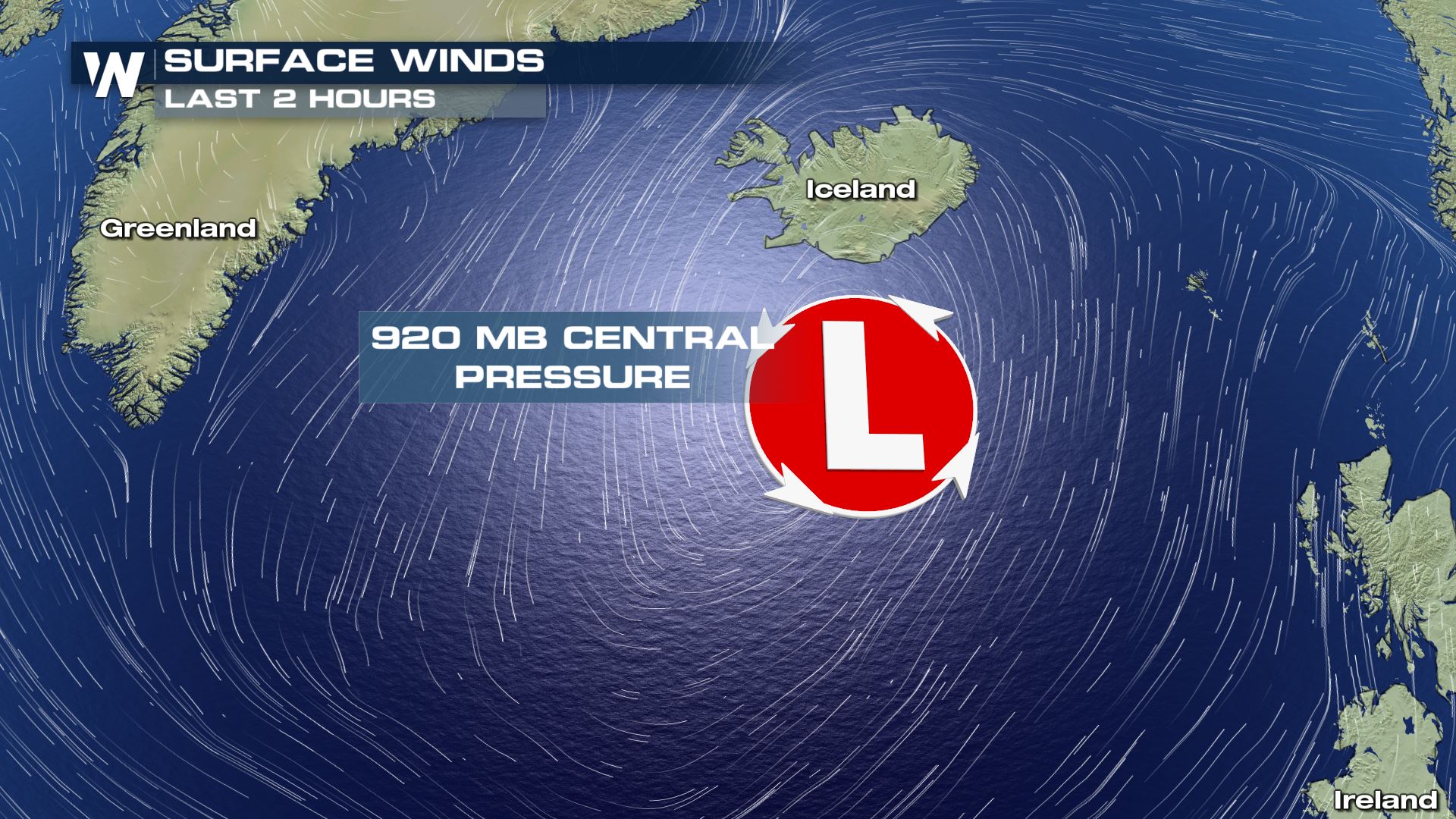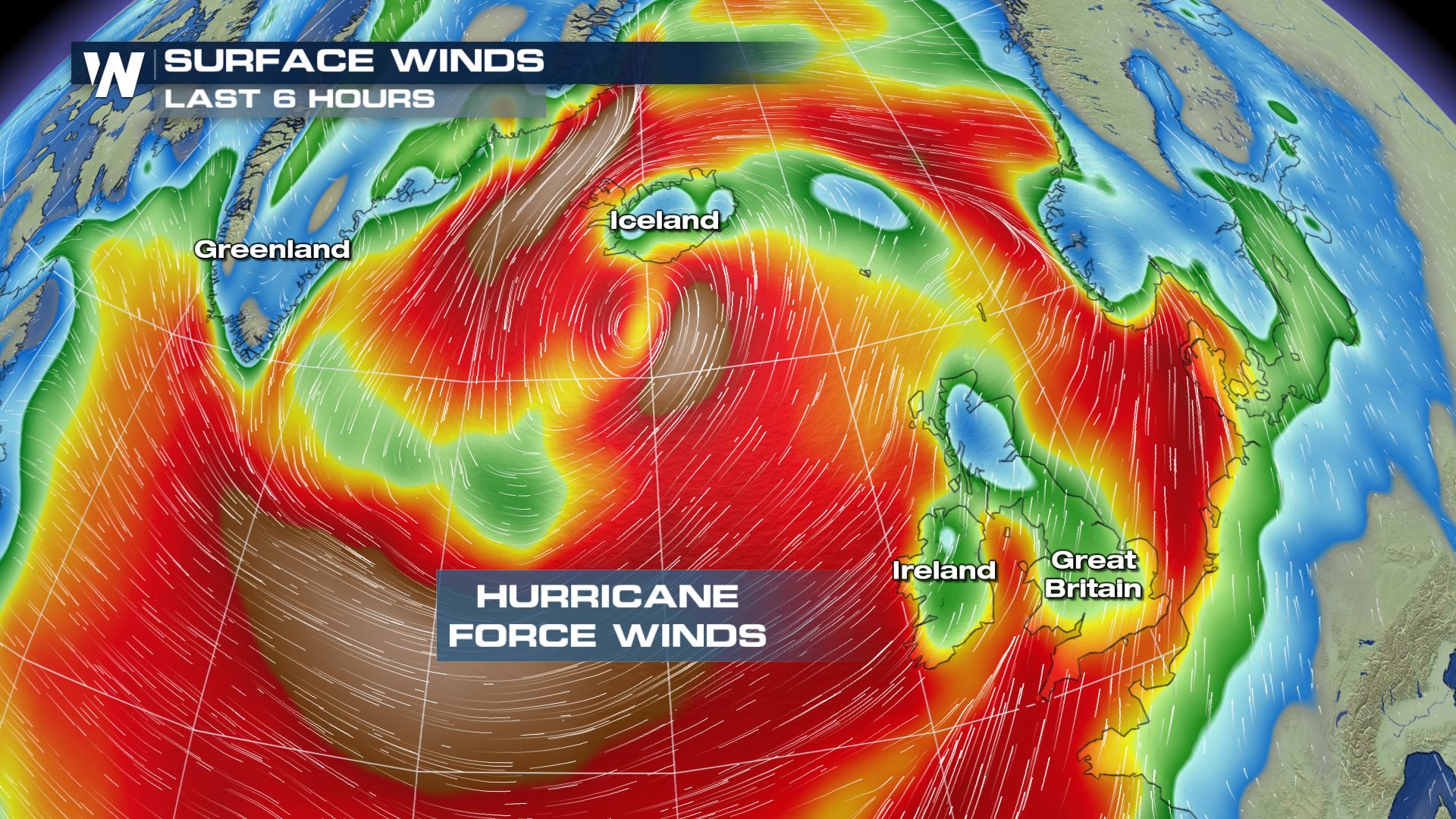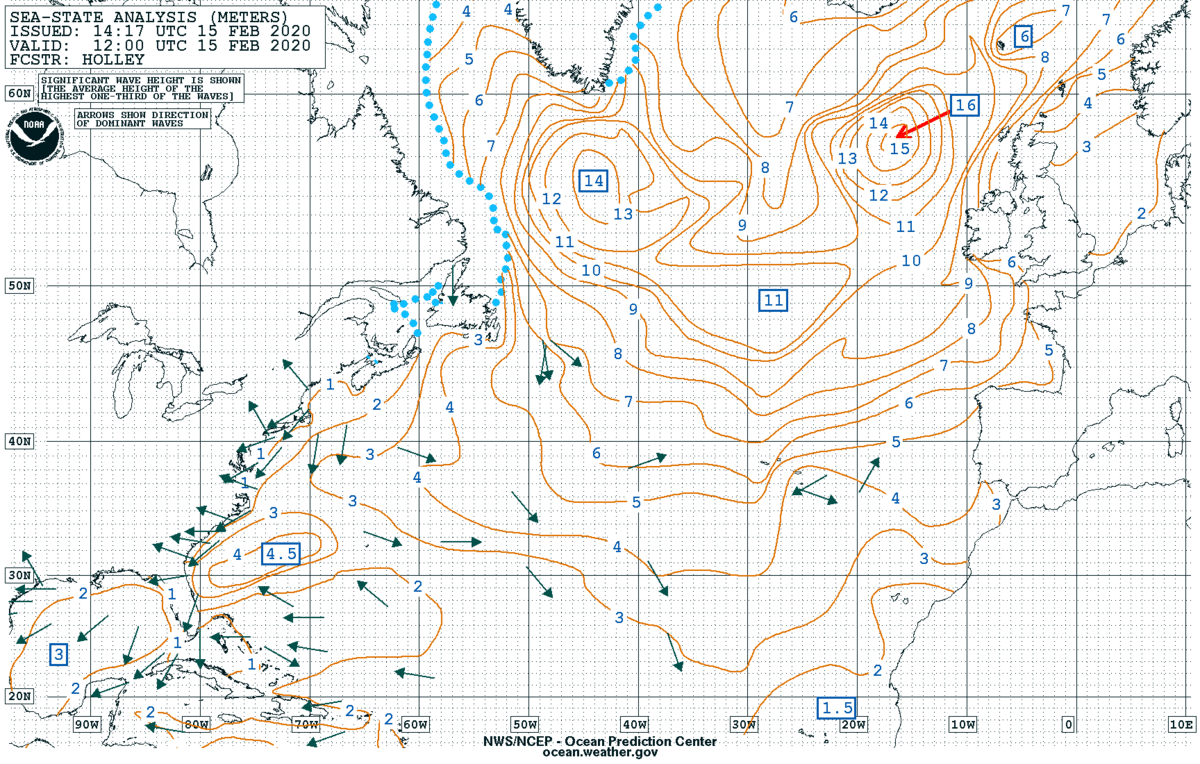 This image above, courtesy the Ocean Prediction Center, shows the estimated wave heights across the Atlantic. Important note: These numbers are in meters! This equates to 50-foot waves.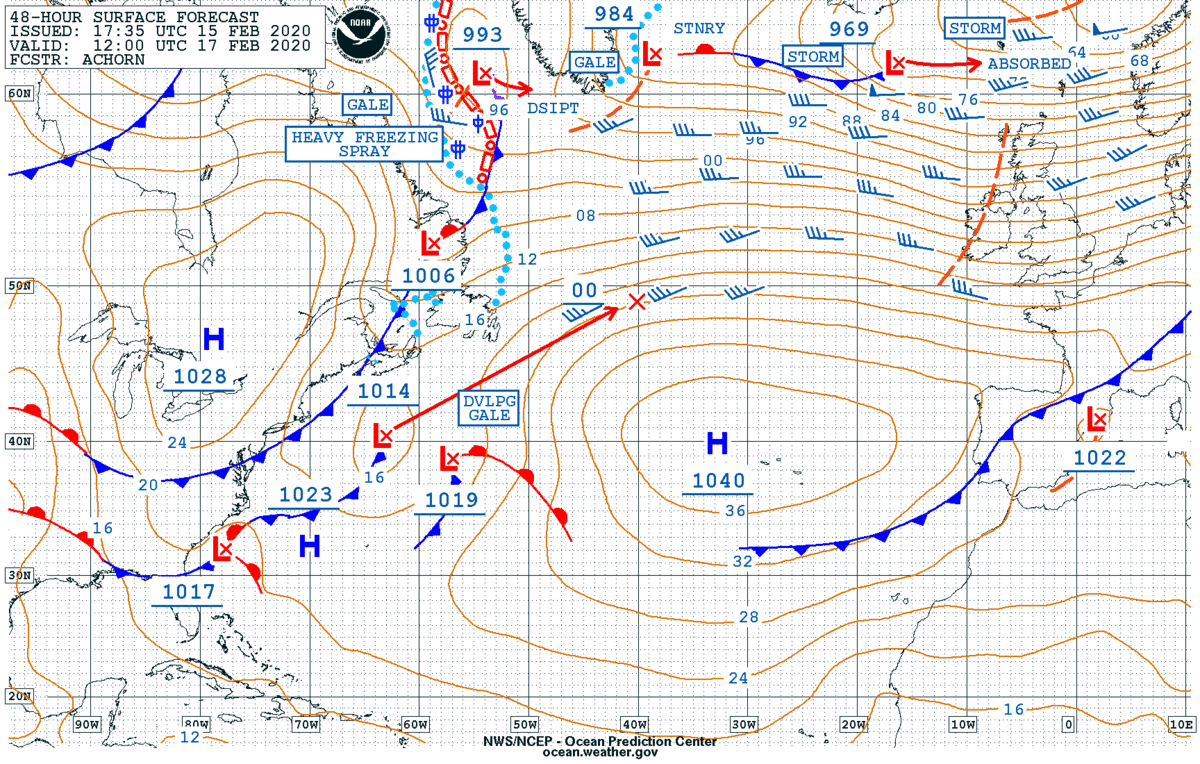 Finally, this is the forecast valid Monday, February 17 courtesy the Ocean Prediction Center. It shows a forecast central minimum pressure of 969 millibars which is much weaker than the central pressure Saturday. The higher that number (969mb), the weaker the winds (generally speaking). Nonetheless, this storm will continue to batter area coastlines with big waves and heavy bouts of rain.