For the third time in this year's tournament, the Masters had to be put on hold due to weather. On Saturday afternoon, officials with the Masters & PGA announced that play for the day was halted due to the extremely-wet weather conditions.
This was the third, and the longest, weather delay of the tournament so far. The first delay was about 20 minutes on Friday due to lightning. Then scary moments unfolded just afterward Friday as a pair of massive pine trees came crashing down during play.
A strong cold front blasted through the golf course on Friday, causing multiple weather delays. This same front brought very, very cold air and heavy rain on Saturday. By Sunday the golf tournament will dry out and the temperatures should climb too. However, it will still be cool and breezy.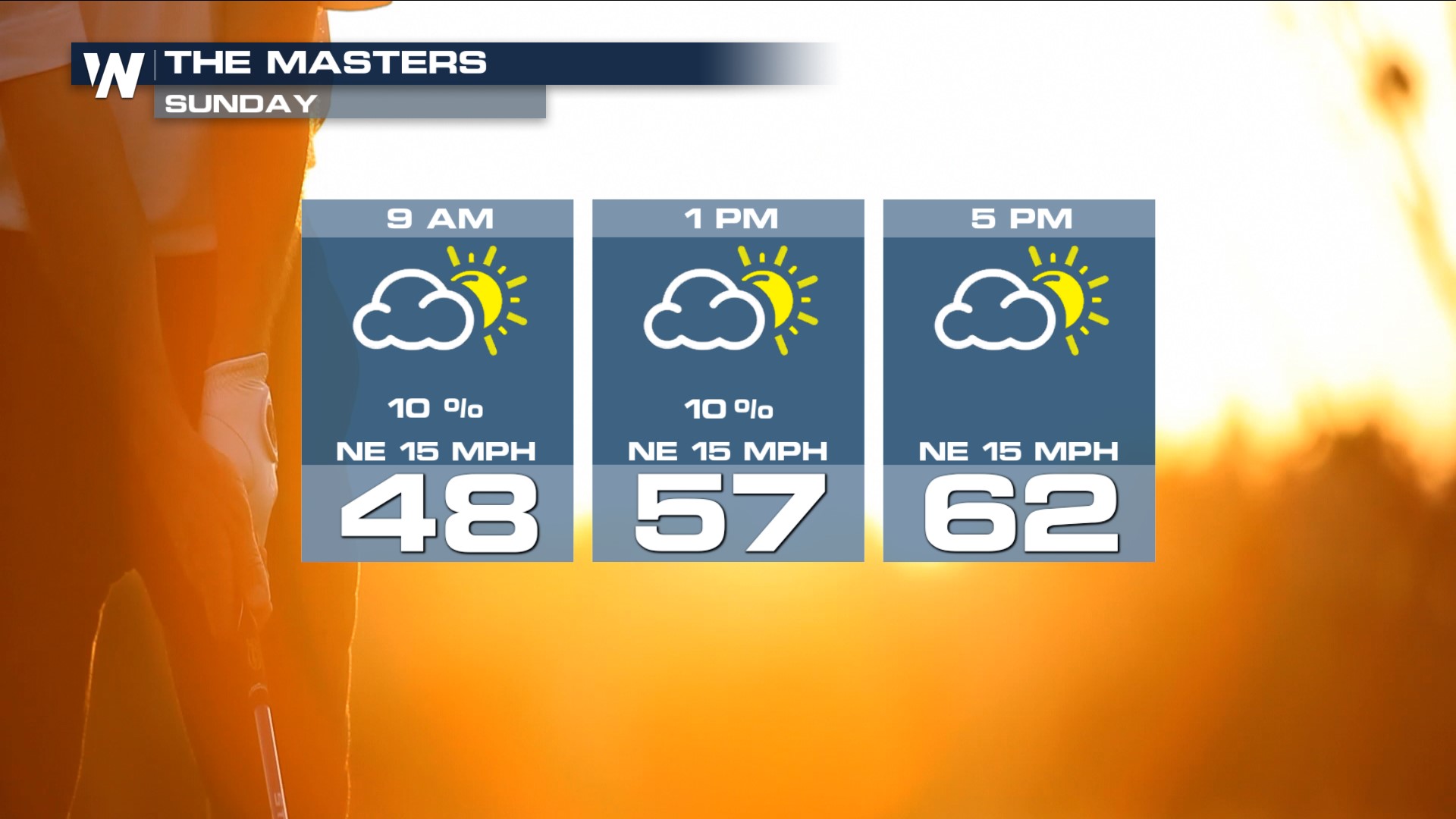 The Masters is one of the largest and most-watched pro golf tournaments of the year. It happens every spring in Augusta, Georgia where the beautiful springtime scenes get people excited for warmer weather and golf season. Usually the tournament boasts beautiful weather. This year it's not fully the case.